Summer Music and Arts Camps for Grown-Ups
There are many options for dusting off the horn or learning something new
In the interest of full disclosure:  As a teen, I attended a music camp for several summers, and I HATED IT. Every. Single. Minute.
But some of the things that irritated me at age 14 or 15 are exactly what would appeal to me now that I've reached the time of life when my snail mailbox often overflows with materials from the AARP.
How amazing would it be to spend time in a place with other people my age trying to improve a skill we all value? (I'd give that a 10 on a 1 to 10 scale of amazingness.)
How relaxing would it be to get away from the everyday grind and spend a few days in a stress-free environment? (That one rates a 10 on a 1 to 10 scale of relaxingness.)
How much fun would I have meeting new people who share my interests? (Even introverts enjoy interacting in low-key environments. That's an easy 10 in the fun category.)
We all know that research confirms that creating art. engaging in challenging activities and being social in general help our minds and bodies stay fit and healthy. Considering that most of us 50-plussers aren't ready for permanent residence in the front porch rocking chair, an arts-oriented "camp" is a profitable and pleasant way to pass some time this summer.
Arts "camps" for adults, particularly ones that welcome people over 50, can be found by searching online or contacting your local public library. Here are four, different in kind and location, that come highly recommended:
Jamey Aebersold's Summer Jazz Workshops
The heart of jazz, Jamey Aebersold believes, is the solo — the moment when a member of the combo stands out from the others he or she is playing with and puts a new spin on the song. "My camps are aimed at bringing out the individuality of each person," he says.
Aebersold's weeklong camps used to be aimed at teenagers. These days his "campers" tend to be older — many well into their 60s or even 70s.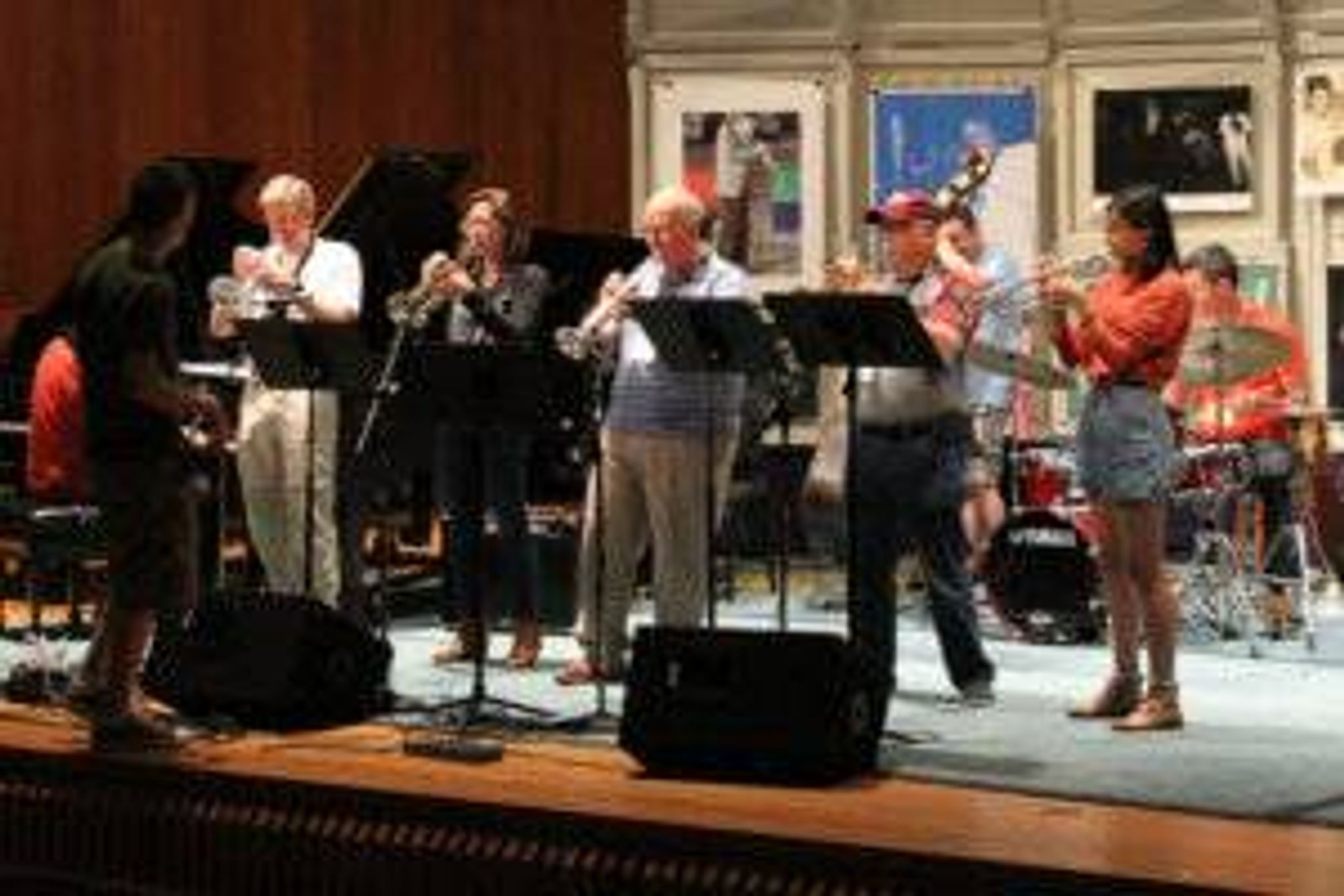 The camps at the University of Louisville in Kentucky (July 2-7 and July 9-14) begin with registration midday on Sunday. From then on, it's all that's jazz. During the afternoon, all campers "audition" (a Q & A, not a musical audition) so they can be placed in a suitable combo, which is a group that typically includes drums and bass but also may include any number of other jazz instruments. Campers play primarily with their combo all week.
Sunday dinner begins at 5 p.m. at the University Club, followed by a meeting and faculty concert at 7:30 p.m. The business of playing jazz starts Monday morning with an 8:30 a.m. music theory class, followed by a class in musicianship and a combo rehearsal. There's lunch featuring live jazz from 12:30 to 2:00 p.m., more combo practice, master classes, dinner and then nightly faculty concerts from 7:30-10 p.m. And just in case everyone hasn't had enough, jam sessions for all are held from 10 to 11:30 p.m. Rinse and repeat Tuesday, Wednesday and Thursday.
Friday features student concerts after lunch (friends and family invited!) and then a farewell dinner.
Participants come from all over, and nearly half are age 50 or older. In 2016, 42 states and several countries, including Japan and Finland, were represented. The 48-member faculty and staff of 13 are all jazz musicians.
"Coming to a camp like this changes their lives. Music makes you feel good," says Aebersold, who most jazz players know from his play-along recordings. "For a musician who never improvises, for them to learn they can play a solo, it's a great feeling."
Camp Dates  in 2017: July 2-7, July 9-14
Tuition: $595
Dormitory: $260
Meal Plan on Campus: $160
Other Info: Instrument rentals are available; off-campus housing and restaurant information available; airport drop off and pick up available at a fee
Website: http://workshops.jazzbooks.com/
Adult Ballroom Brigham Young University (BYU) Dance Camp
Need to brush up on your Passe Doble or Lindy Hop? Linda and Lee Wakefield, who have been running the Adult Ballroom Camp at the Brigham Young University (BYU) Dance Camps in Provo, Utah, since 1987, have you covered.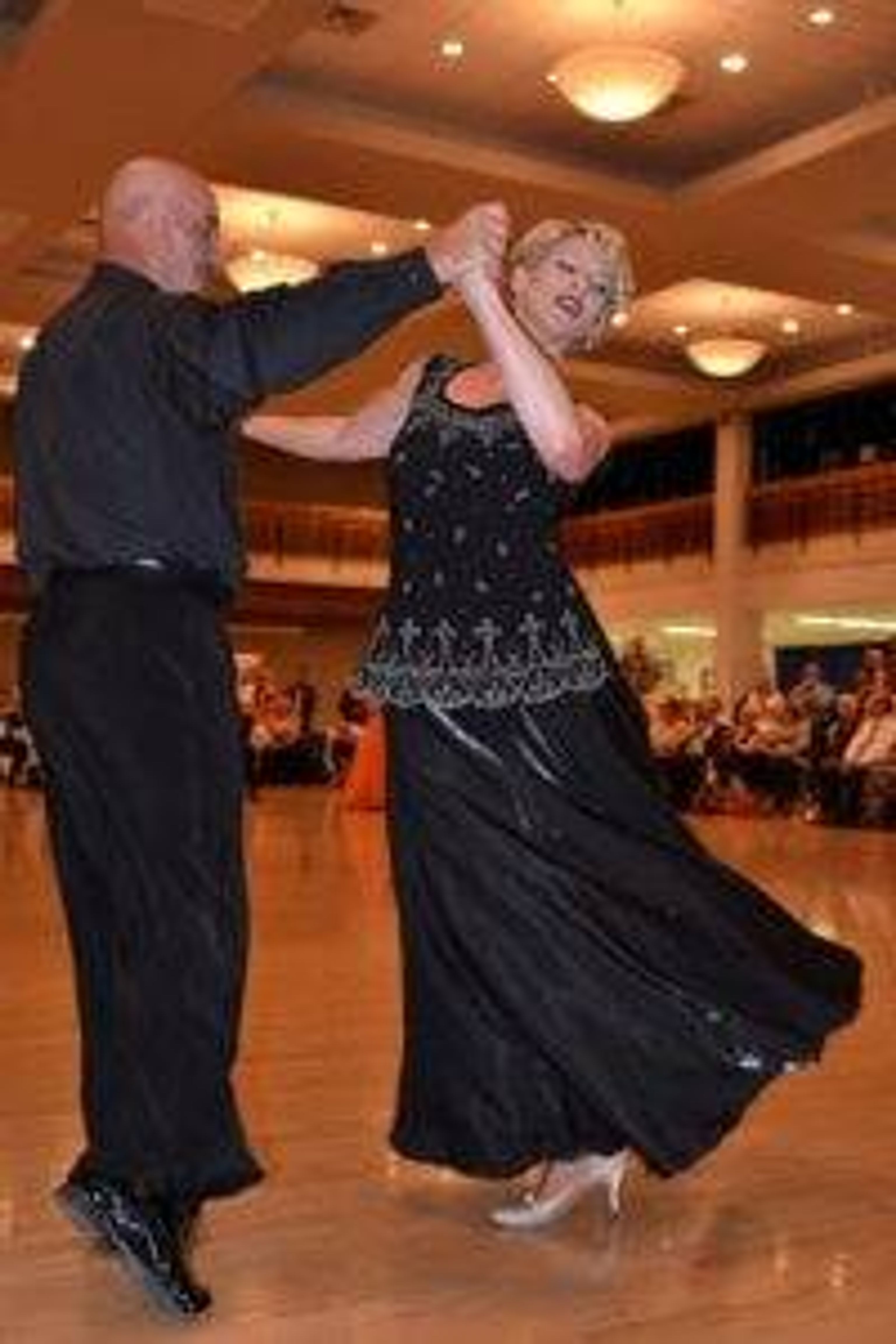 "We get all kinds of attendees," Linda Wakefield says. "Some couples with no previous ballroom experience but who have always wanted to try it out enroll to celebrate a wedding anniversary. Others come to be with a group of friends."
The camp runs from Monday through Saturday (July 31-August 4). Altogether, 37 hours of instruction are offered at five skill levels (for most of the dancers), but people can pace themselves. Attendees are assessed and put into appropriate skill levels at the beginning of camp.
A typical day includes three hours of morning instruction, lunch, three more hours of dance, dinner and an evening activity, such as a lecture, a performance by the teaching assistants (students at BYU) or a trip to nearby Sundance. Everything culminates in a performance the final night of the routines couples have been practicing.
"It's a safe environment. You don't have to perform," Wakefield assures everyone. "However, we find people don't just attend classes. They practice between classes and at night. There's a high energy level — and so many of our 'campers' who are over 50 — well, they're young on the dance floor."
Camp Dates in 2017: July 31-August 4
Tuition: $530
Single-sex Dormitory: $95 (shared) - $190 (private). As there is no married housing, many people stay at motels nearby.
Meal card (optional): $85
Other Info: The website provides a list of motels at special rates and restaurants.
Website: https://dancecamps.byu.edu/adult_ballroom
Encore Creativity for Older Adults Summer Camps
Camp Dates in 2018: June 24-28 in Chestertown, Maryland; Aug. 6-10 (Rock and Roll Camp) in Annapolis, Maryland; Aug. 26-31 at Chautaqua, N.Y.
Tuition: Varies, depending on registration type
Housing:  Many options, including residence halls on college campuses
Meals: Included in tuition plans
Website: http://encorecreativity.org/index.php/encore-summer-programs-registration
Next Avenue has written about Encore Creativity's choirs previously, so readers know about the professional-level work that they do (including concerts at the Kennedy Center in Washington, D.C.). One does not have to be a member of an Encore choir to attend the organization's summer camps. This year, one of their three sessions is their first-ever rock and roll choir camp.
Interlochen Adult Band Camp, Adult Chamber Music Camp, Adult Choir Camp
The internationally-renowned Interlochen Center for the Arts, in Traverse City, Mich., runs programs for adults throughout the year. If you're looking for an immersive music experience over the summer, however, this is the place to be.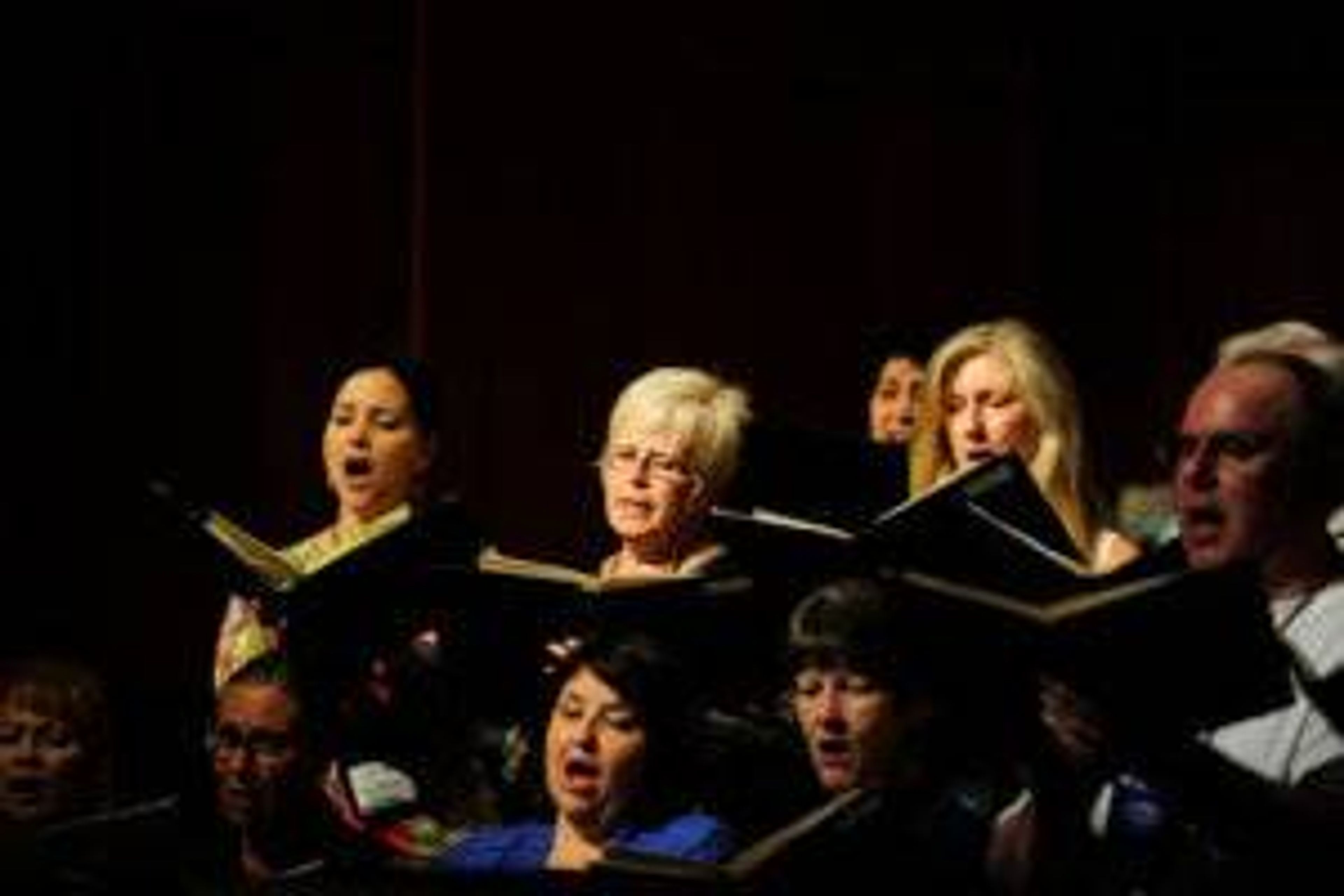 The adult summer camps — Band, Chamber, and Choir — run consecutively during the summer. Each one provides an opportunity for adults of all levels to work on their skills and to practice their with new people, says Leslie Donaldson, Director of Engagement in the College of Creative Arts. No auditions are necessary for the adult camps, but attendees will be advised what skill sets they will need when they apply.
A part of the Interlochen campus is dedicated to the adult programs. There are performance spaces and practice rooms as well as areas where people can simply socialize. Some people choose to stay on campus; others camp in the adjacent state park. There are also motels a short drive a way. A daily meal plan is available — though all of the adult "camps" feature at least one communal daily meal so the participants can get to know one another throughout the week.The camps all follow a similar routine; the day begins at 8 or 9 a.m. with a practice session. Attendees switch to another activity in mid-morning, and then go to lunch followed by an afternoon of lessons or master classes. Each evening ends with a performance by the artists in residence.A lot of people, Donaldson says, come to study with a specific teacher — and then because they have enjoyed the experience so much, continue to return year after year to delve into a different repertoire. A sizable portion of the "campers" are 50 and older. Some have been coming to Interlochen for years; others are first-timers.
The program sizes are limited: Choir Camp accepts 80 people; Band Camp accommodates 90; and the Chamber Music Camp maxes out at 150.
Camp Types, Dates and Fees in 2017:
Choir Camp, 6/26-7/1:  $545
Adult Band Camp, 8/8-8/13: $545
Chamber Music Camp, 8/14-8/20: $545
Meals and Housing: Meal plans can be purchased for $25/day. Housing information and pricing can be found on the website.
Choir Camp Website:  http://college.interlochen.org/adult-classes/adult-choir
Band Camp Website: http://college.interlochen.org/adult-classes/band-camp
Chamber Music Camp Website: http://college.interlochen.org/adult-classes/chamber-camp
New England Adult Music Camp
If your dream of a summer music program includes living in a cabin in the woods, dining communally with fellow campers, taking a break to kayak on Lake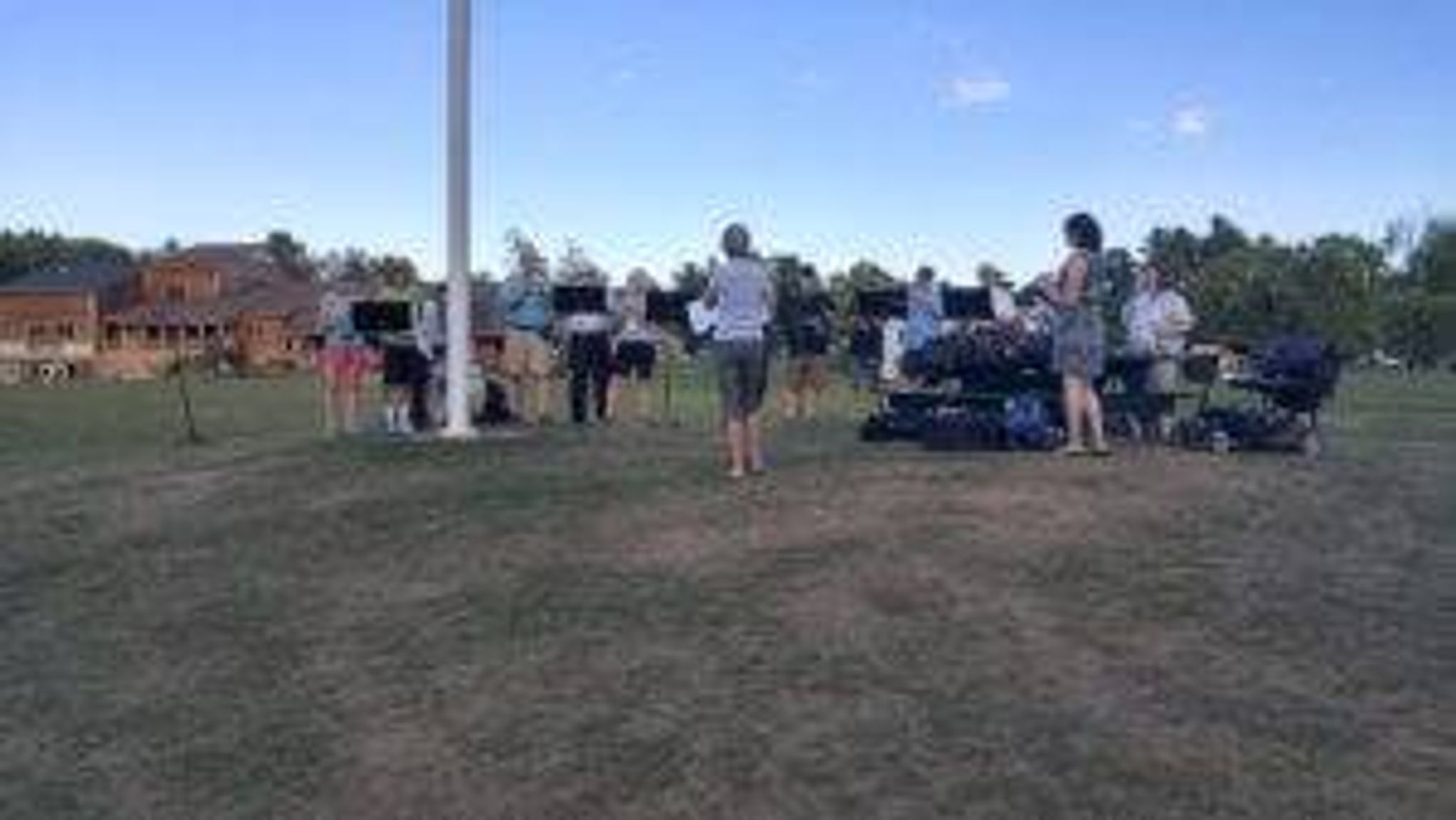 Messalonskee in Sidney, Maine, as well as experiencing campfire night with a sing-a-long and roasted marshmallows, this is the right place for you. After the youth campers have departed from their summer experience, grown-ups (many of whom are 50 plus) overrun New England Music Camp's beautiful facilities with a shared goal of making beautiful music together.
"The philosophy behind the camp is to provide a supportive environment for adults of all ages to learn music. Oh, and to have a good time," says program and music director Nina Andersen.People (who hail from all over the country) will arrive at the camp late Monday afternoon August 20 for orientation and that evening, participate in their first rehearsal. Tuesday through Friday are heavy days that begin at 8:30 a.m. and end at 5 p.m., with a break for lunch. Attendees are placed into large and small ensembles (such as jazz, Klezmer and Dixieland). During the day, they rehearse and practice and attend educational seminars on topics like how to understand complex rhythms. At night, faculty members perform and students socialize — and practice. The week culminates in performances by all the "camper" ensembles in the lovely "bowl" in the middle of the woods."Most of our campers are over 50, and they have as much fun socializing as making music together," Andersen sums up.
Camp Dates in 2017: August 21-17
Tuition: $450 (discount for alums)
Housing: Many options, from $180 (dorm room) to $870 for a three bedroom cabin. Off-campus lodging information available on the website
Meals: $200 for full plan; $120 for commuter plan (no breakfast)
Other Info: Family and friends not attending the camp can pay for access to the camp's recreational facilities.
Website: http://adultmusiccamp.com
My advice? If you can still fit any of these camps into your summer schedule, go online immediately and reserve your space. For those whose fingers, toes and hearts thumped at the idea of arts camp at our age (imagine!) but who can't make the time this summer, bookmark this article or save it to Pocket. Then create a "to do" item for January. This summer, I'm up to my ears in grandma duties. But next summer? I really would like to pick up my horn again.
Next Avenue Editors Also Recommend: