Music in an Intergenerational Key
Orchestra members of all ages play together and learn from one another
Players from different eras making music together is at the heart of intergenerational orchestras. Next Avenue finds out why that works from orchestras in Nebraska, Wisconsin, New Jersey and Florida, and about the interesting connections among them.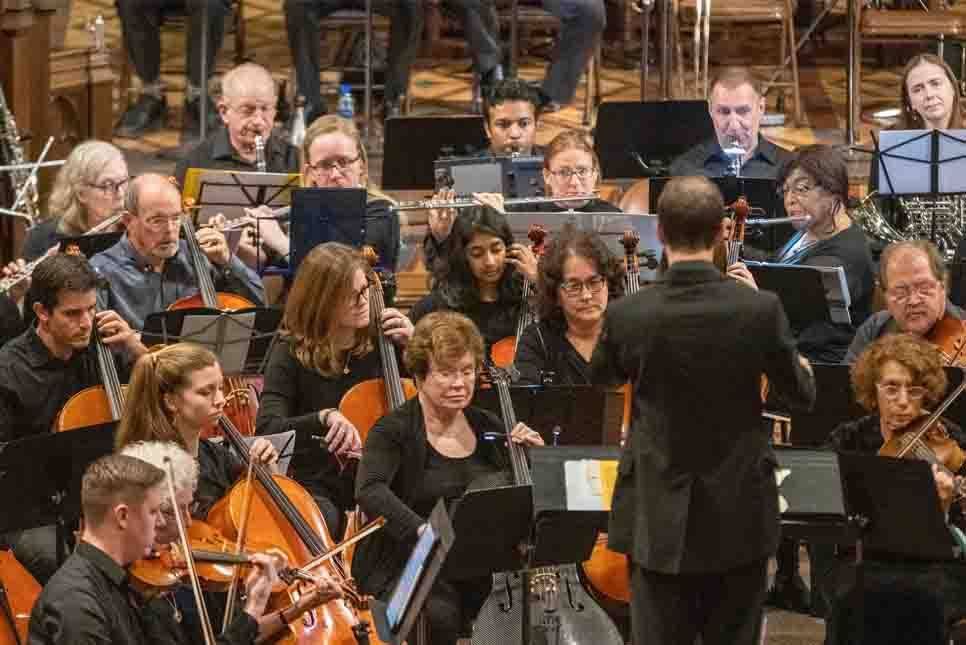 Intergeneration Orchestra of Omaha
Omaha, Neb.
Founded: 1985
Musicians: 60
Age Range: 11 to mid-80s 
"We older people benefit from the energy of the younger players about music and life in general," says Mike Rinehart, who plays trombone in the Intergeneration Orchestra of Omaha (IGO).  "Also, it's a nice way for young people to learn that music is a lifetime deal. None of my friends from high school are still playing football — but a few are still playing horns."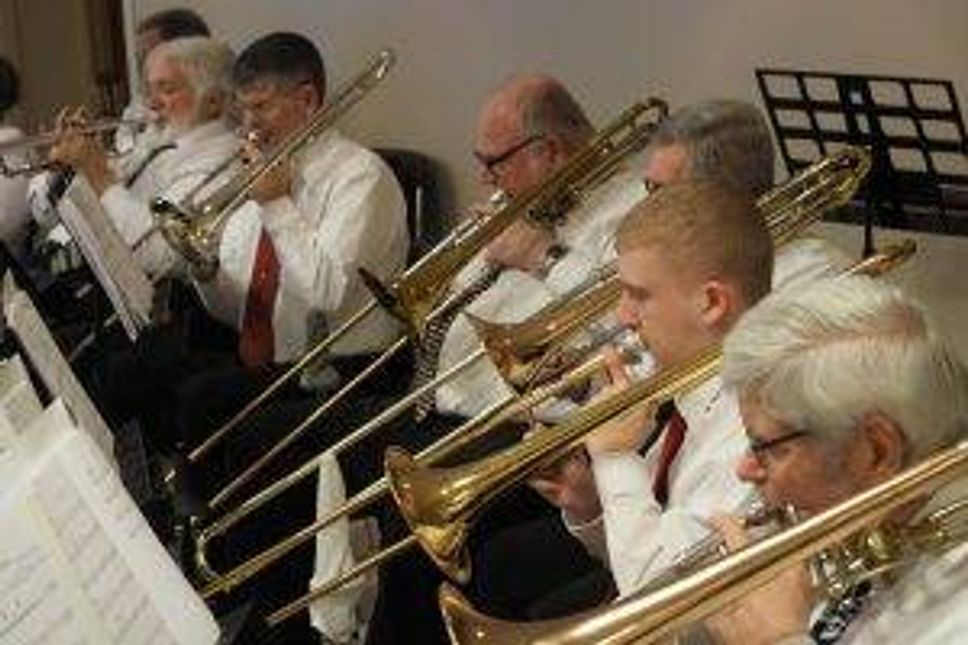 Being part of IGO is inspiring, says Rinehart, 72. "In rehearsal, I've watched a gentleman in his eighties, a former band instructor, help out a fifteen-year-old who was having trouble with some trills on the clarinet. The orchestra is a mentoring system, and we each are rewarded by the others."
Rebecca Belitz, 18, agrees. An IGO board member and one of four vocalists, Belitz has sung with the orchestra for four years. "All of us younger members are so blessed by the wisdom the older members have to offer," says Belitz. "The orchestra is the one thing in my life that has stayed consistent, and it ties together every other aspect for me." Her brothers, Matthew, 15, and Justin, 12, also are IGO members.
Chris Gillette, the orchestra's project director, co-founded IGO at a time when she says "intergenerational" was a national buzzword. "Whenever I come across someone who has never heard of us, I am reminded that IGO is something pretty awesome," says Gillette, 63.
Members include middle- and high school students as well as retired symphony musicians, music teachers, band directors and college professors. IGO performs pop music at nursing homes and senior centers.
Gillette credits the late Chuck Penington, IGO's founding conductor and longtime music director, for much of the orchestra's longevity and success. In his 34 seasons, Penington oversaw 305 concerts and numerous recording sessions and tours, including to Washington D.C., for a performance on the White House lawn. Penington died in November 2018.
Wisconsin Intergenerational Orchestra
Wauwatosa, Wisc.
Founded: 2016
Members: 75
Age Range: 8 to 80
Fond memories of playing the viola with the Intergeneration Orchestra of Omaha inspired Laurie Basile, 68, to join the Wisconsin Intergenerational Orchestra (WIO) four years ago after she moved to a suburb of Milwaukee. Today, she is WIO's board secretary.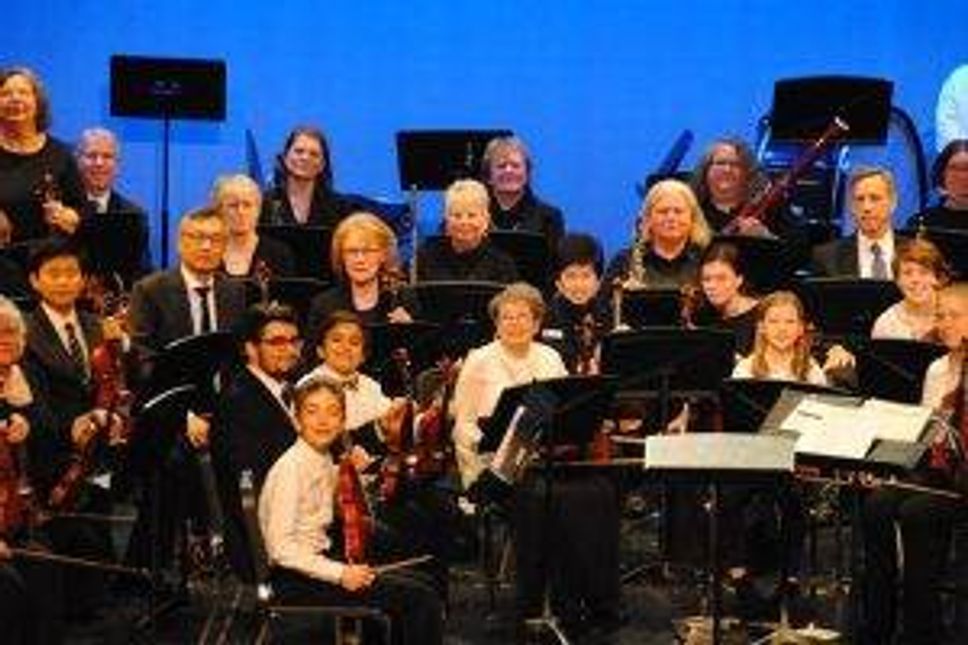 "When I first joined, I met Tabby Rhee, a viola player who had just graduated from high school. For me, sitting with her always felt like a two hundred and fifty dollar lesson — and now she's studying at Juilliard," Basile says. "This orchestra has come to feel like a family."
This "family" got its start when string instrument teachers Siew-eng Goh, Benjamin Leon and Anne Marie Peterson continually were lamenting how difficult it was to get students to enroll in music classes and that music teachers' jobs were being cut. "Finally, I said we need to stop moaning and do something," recalls Peterson, 65.
With some early moral support from local businessman Jian Sun, in 2016, the three friends started two intergenerational orchestras, one for musicians with limited technical skill and one for intermediate and advanced players. Peterson, 65, is the artistic director of both, and the two orchestras perform several styles of music.
Part of WIO's mission is to collaborate with other organizations and spread the healing powers of music. At a concert last December, an Alzheimer's chorus sang with WIO. In May, the orchestra will collaborate with award-winning visual artist Ian Marie Baker.
"She is an abstract expressionist, and her big gestural painting can work well with music," says Peterson, adding that in front of the audience, Baker will paint, "interpreting what she is feeling as we play."
Peterson is amazed at how far WIO has come. "Sometimes I look at these orchestras and I can't believe it — this all started as the seed of an idea," she says. "Then the New Jersey Intergenerational Orchestra stepped in to help us launch, providing guidance for everything from our forms to our philosophy."
New Jersey Intergenerational Orchestra
New Providence, N.J.
Founded: 1994
Members: 130
Age Range: 6 to mid-80s
Musicians in the New Jersey Intergenerational Orchestra (NJIO) also guide one another, says Warren Cohen, artistic director and conductor of NJIO's symphony orchestra, which plays free community concerts.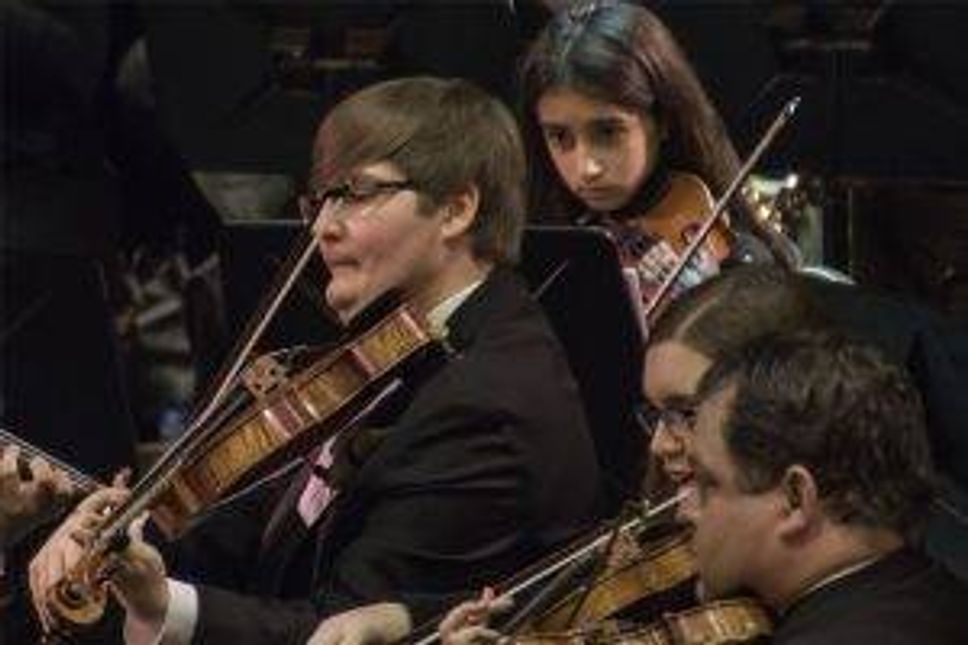 "The difficulties that young players have are different from those you experience as you get older, and all our musicians help each other," notes Cohen, 61, a longtime professional musician and conductor. "Our older players may be inspired to practice more, and our younger players learn tricks of the trade from more experienced musicians. It works well for everyone."
It's worked well for Alan Campell, NJIO's board president and a longtime orchestra member. Before he first picked up a cello 27 years ago, he'd never played an instrument and couldn't read music. A year later, his teacher recommended he consider looking into joining NJIO, which was brand new. "Playing in an ensemble, you move along much faster because you are challenged in a different way," he says.
NJIO is comprised of three groups: a symphony orchestra for intermediate and advanced musicians, a second orchestra for advanced beginners and intermediates and a string ensemble for younger people eager to learn.
"Tonight, I'm playing with both the intermediate and symphony orchestras," says Campell, speaking from a rehearsal. "It gives me the opportunity to play classical music at different levels."
Terry Watson, 71, plays French horn for NJIO. "Here, everybody gets a shot, everyone helps you and everyone's got your back," says Watson, a licensed musical therapist who joined the orchestra four years ago. "This is a very special orchestra. I'll never leave."
Florida Intergenerational Orchestra
Boca Raton, Fla.
Founded: 2005
Members: 65
Age Range: 9 to 90
Lorraine Marks, the viola and piano player who founded NJIO, did leave, and then founded a second orchestra. Just two years after Marks moved to Florida from New Jersey, she started the Florida Intergenerational Orchestra (FLIO), made up of a full orchestra and a chamber orchestra. Now married to pianist and orchestra member Bob Field, Marks-Field primarily conducts.
Over the years, Marks-Field has appeared with FLIO and NJIO at the United Nations and Lincoln Center in New York City and on national television, and has been honored for her conducting by numerous organizations. All along, she has remained committed to her longtime goals of blending the generations though music and promoting healthy aging.
"When I was fourteen, I played with a string quartet made up of older people, and their mentorship encouraged me," says Marks-Field, 64. "Also, back in New Jersey, when my father took up the cello after my mother died, it opened up a whole new world for him."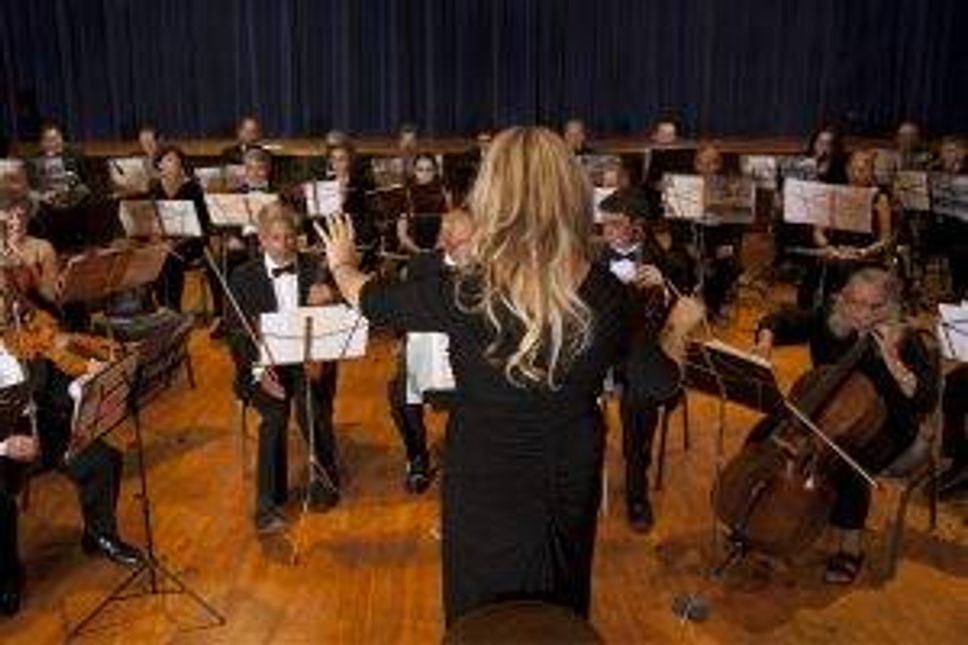 FLIO performs at schools, country clubs and nursing homes. One evening a week, the orchestra holds an open rehearsal at a senior residence. "We have this fabulous synergy with the audience there. They come in, some wheeled in by helpers, and I watch them just spark up, feel a sense of renewal," says Marks-Field. "I see our players benefiting from that, and even if I'm tired from teaching music at a Montessori school all day, I feel invigorated, too."
In addition to her work with FLIO, Marks-Field offers workshops on "Healthy Aging Through Music." She says, "I've learned a lot about aging from the many vital older people I've met. It's so important for our physical and mental health to be engaged in meaningful activity, and to keep up our social connections."
For Marks-Field and so many others, playing in an intergenerational orchestra hits all the right notes.
Patricia Corrigan
is a professional journalist, with decades of experience as a reporter and columnist at a metropolitan daily newspaper, and a book author. She now enjoys a lively freelance career, writing for numerous print and on-line publications. Read more from Patricia at latetothehaight.blogspot.com.
Read More