My Summer Camp Zoom Reunion
Catching up with the guys after about 45 years led to some surprises
The pandemic is, sadly, keeping some kids from being able to attend sleepaway summer camp this year. But it was just the right time for me to hold a Zoom video-conferencing reunion with 17 guys who went to an all boys' summer camp in the Massachusetts Berkshires with me about 45 years ago.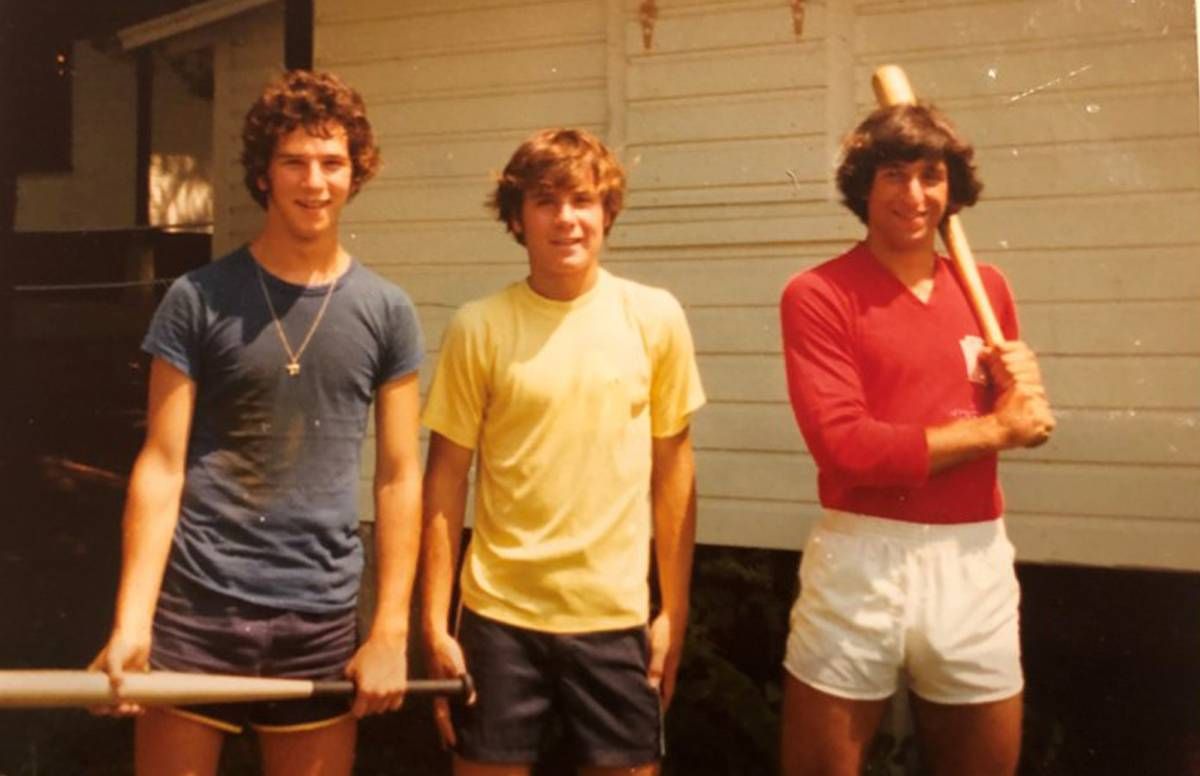 We met as campers in our late teens and junior counselors back in the early '70s and then lived out the grind, the fun and the formative family adult years, with little or no contact until the hook-up on Zoom.
Facebook messaging and posting was undoubtedly the catalyst. Most Facebook connections, I find, are casual and superficial, but the guys I picked to ferment the reunion idea reached me on a slightly deeper level.
Tracking Down the Guys
A few of us had talked about a reunion in Facebook dialogue before, but with the advent of Zoom, the table was set. Three of my summer camp pals and I started trying to track down others. As the planners and I talked, we came up with more people to invite and ideas on how to find them.
Everyone was more approachable than back in the day. I think that was because there was far less ego and hair in the way.
For most of the guys we turned up, the reaction was simply, "Why not?" Got time, got computer, got internet. Let's do this!
No one knew what the hell to expect or what to do when we got there. I didn't want any ill feelings to emerge, so when I sent around the email with the Zoom particulars, I warned against political discussion in such a turbulent time ( along with the obligatory and popular photographs from our Days of Yore). The goal was to have everyone enjoy themselves and feel comfortable.
Only a couple of invitees, out of around 20, were no shows or disinterested altogether. Looking back that far is not for the faint of heart.
I knew that since so much of a Zoom reunion is the instantaneous visual proof that people may look wildly different from how you remembered them, the entrance of each camper into the virtual room would be a big moment.
How We Remembered Each Other
But there was just enough of a resemblance as certain characters entered the room that we all just started to glow.
The guy who was the camp's best athlete was all smiles, laughed and said "I love you guys," reminding us of his cheerful friendliness decades ago.  He was "all good" before people said "all good" — unless he was playing baseball or basketball, when he was fierce.
The people we remembered as quiet seemed to remain that way during the reunion and were more observers than participants. The popular and athletic ones generally were the most active and engrossed. Those who had some of the greatest home runs or accomplishments at camp loved reliving the moment with people who could say, "Yeah, I remember!"
Everyone was more approachable than back in the day. I think that was because there was far less ego and hair in the way.
Half of us in the reunion were retired or close to it and half were grandparents. No one went on and on about their life accomplishments or, thankfully, raged political.
We all spent a lot of time talking about "whatever happened to" some guys who weren't virtually present.
How Our Lives Turned Out
Everyone seemed to be doing well — both in terms of their health and their finances. Anyone who was wildly successful or unwell kept it to themselves.
"Different" is always a goal in Zoomversation, such as twists and turns that made someone wind up leading a life that was highly unpredictable. We heard one: A successful record producer turned movie mogul who'd just released an iconic rock documentary, Echo in the Canyon. It was fascinating to kick around this success with a man who'd just hung around with the most famous musicians alive from "our" era, including  Eric Clapton, Ringo Starr, Michelle Phillips (of The Mamas and The Papas), Jackson Browne and Crosby, Stills, Nash and Young.
When he was a kid, the now Producer/Director seemed like a mellow, not overly driven, hedonistic, pot-smoking, average kind of guy. Frankly, I wouldn't have predicted the kind of success he has had. Then again, it's hard to get a lot of insight into likely to succeed at a sleepaway camp. We just assumed everyone was going to be successful.
The Stories We Shared
My favorite story from the reunion? When we recalled how a counselor and few campers left camp one night, got really stoned, hit a deer and somehow the deer wound up in the backseat of the counselors' car the next day.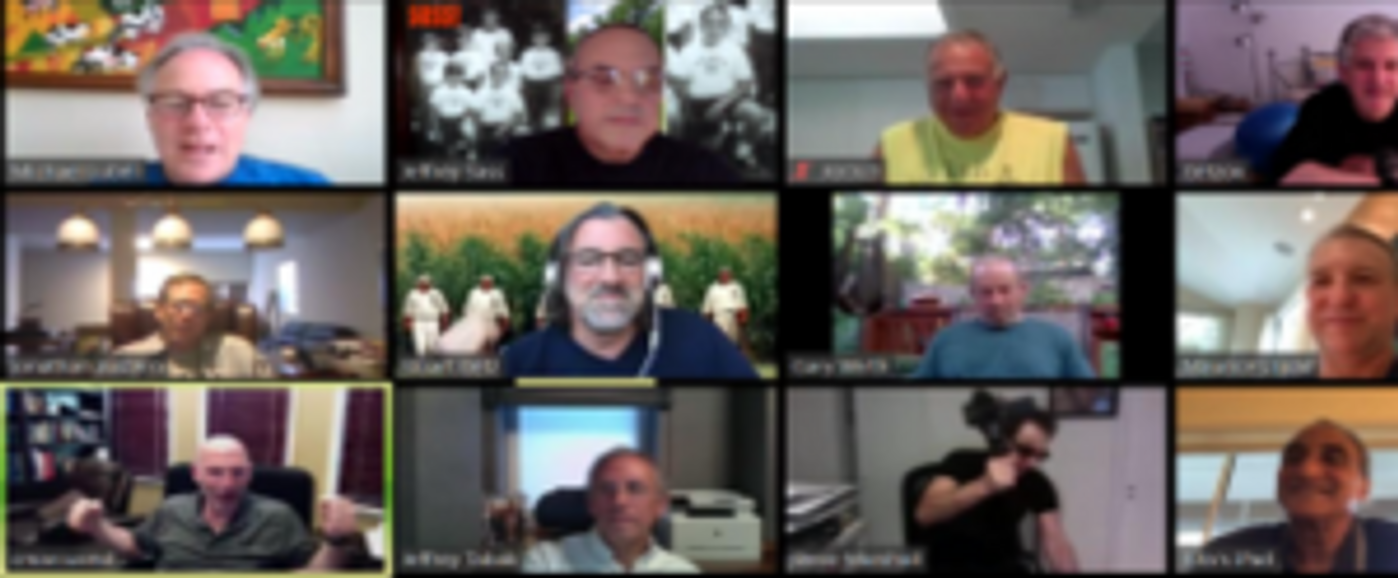 And there were the lost virginity stories. Those are always super. The guy who snuck into the girl's camp and brought blankets a flashlight and a condom was happy to retell that story. Surprisingly, they are still together to this day (kidding,  but that would be good).
I had a big brother-type relationship at camp that ended a few years afterwards, and this man came to the reunion. There was simply no way you patch up a lost relationship like that with 17 other people listening in, though. A month later, he and I finally had a great talk for over two hours. It was more meaningful to me by far than any part of the Zoom reunion.
Much of the Zoom reunion revolved around camp novelty songs — the people who wrote them and the people who we wrote them about. That topic was safe, nostalgic, funny and an underrated  aspect of everyone's camp experience. The camp was hyper-focused on athletic prowess and popularity.
Everyone seemed to love and remember lyrics we created and sang based on music or shows all that time ago. It didn't hurt that one of the camp's magical adolescent voices was on the call. ME. So, on cue, with only mild trepidation, I belted it out one last time. The song made fun of the camp doctor who looked like Mr. Magoo and was written to "Surrey with a Fringe On Top."
Dark and true stories are also invaluable at reunions and we had a doozy. A few years ago, I discovered through a Google search the story of one of our former counselors who was accused of murdering a young woman while they were on a Peace Corps mission in Tonga in the late '70s. He was found not guilty by reason of insanity even as he admitted to committing the crime and has been the subject of books, articles and a 48 Hours piece.
Murder stories about a camp counselor are always good for a couple of "No friggin' ways" and this one certainly brought those. I knew the guy and played basketball with him often and remember that when I was about 15, he told me he wished he was a bird "so he wouldn't have to worry about life." As of 2016, he was alive, well and retired.
What Will Happen Next
Of course, as with any Zoom reunion, there was talk at the end of "staying in touch" and "doing this again." But I doubt we'll repeat it, live or virtually, anytime soon.
Optimally, the reunion will wind up connecting a few small groups or individuals and rekindle friendships. That's been happening for me. Still, even though I probably won't see or hear from most of the crew again, it was a magical two hours of reliving some very fond memories.
Michael Lubell
is a marketing consultant for small- to midsize firms and writing personal and business copy for his own company, Think…Again…! He is a proud Northwestern graduate and NYU MBA and father of two living in Westport, Conn. He was an online marketing pioneer who began his career pre-internet at companies like Revlon, L'Oreal and Best Foods.  Struck by the power and potential of the web, he went on to positions with companies like Yoyodyne Entertainment (e-mail games and sweepstakes) and Small World Sports (Fantasy Sports Games). He recently left the mortgage business (sales and marketing) to work in writing and consulting fulltime.
Read More