Myths About Funeral Planning: Why You Should Plan Now & Options You Didn't Know About
It doesn't have to be expensive or complicated to plan your own funeral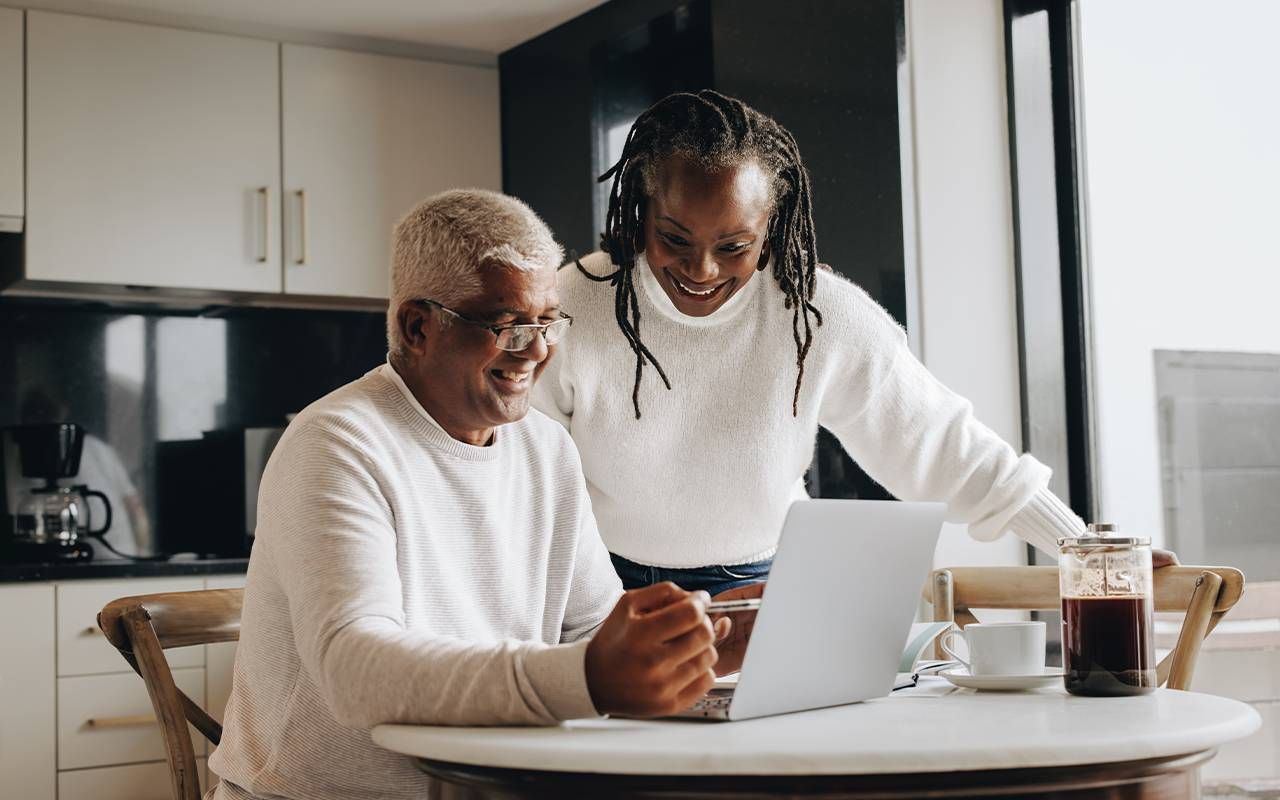 Death is a natural part of life, but it's still a difficult topic to discuss. Many people avoid thinking about death and funerals altogether, but planning ahead can save your loved ones a lot of stress and grief. Many more put off thinking about funeral planning because there are so many myths and misconceptions about it. Let's take a look at these so you can separate myth from reality. 
The Many Myths and Misconceptions 
It seems as if there are innumerable myths and misconceptions about funeral planning. The truth is that it doesn't have to be expensive or complicated to plan your own funeral. In fact, there are many affordable and eco-friendly options available to you. Funeral planning doesn't have to be complex or complicated. Here are some of the most common myths about funeral planning, debunked. 
Myth #1: Funeral planning is too expensive. 
One of the most pernicious myths about funeral planning is that it's prohibitively expensive. It's true that the cost of a funeral can vary widely, depending on the services you choose. In some cases, a funeral can be quite expensive if you choose it to be. However, there are many ways to save money on funeral expenses. For example, you can choose a less expensive casket or burial plot, opt for cremation over burial, or you can have a funeral at home. There are also many nonprofit funeral homes that offer affordable services. 
Click here to read Should You Prepay for Your Funeral? 
Myth #2: Funeral planning is too complicated. 
Funeral planning is a complex process. There are a lot of balls in the air, as you've got to organize every aspect of a memorial service, a burial and everything else that goes into a funeral. Yet funeral planning doesn't have to be complicated just because it's a complex subject. There are many resources available to help you plan your funeral, including funeral homes and cemeteries, websites and books. You can talk to your family and friends about your wishes, and you can also speak to a funeral director or cemetery advisor for help in deciding what you want your funeral to look like. 
Click here to learn how to plan your own burial. 
Myth #3: You can't plan your funeral ahead of time. 
Things happen suddenly, and it's entirely possible that you might pass on before you get a chance to plan your funeral in advance. Yet this isn't always the case — it's never too early to put plans in place for your own funeral. This means that you can absolutely plan your funeral ahead of time. In fact, it's a good idea to do so. This will take the burden off your loved ones when you die. You can pre-pay for your funeral to control costs, choose your burial plot in advance and even write your own obituary if you want to. 
Myth #4: You have to be buried. 
Not everyone likes the idea of their earthly remains being interred in the ground in a casket. This is why burial is not the only option when it comes to funerals. Cremation is a popular alternative, and there are many other options available, such as green burials and scattering ashes, that don't rely on the trappings of a traditional burial. 
Click here to read about the pros and cons of cremation. 
Myth #5: You must have a funeral. 
Finally, perhaps the most telling myth that needs to be debunked is the idea that you must have a funeral in the first place. The truth is you don't have to have a funeral if you don't want to. Plenty of people don't, instead choosing to have a private ceremony. Another option in lieu of a funeral includes donating your body to science. This is often considered a final noble act, as the scientific research conducted on your remains can help develop new techniques for treating and even curing illnesses. 
Other Funeral Options 
If the idea of a "traditional" funeral doesn't sit well with you, but you feel you have no choice in your funeral planning, there are other options that you might not have considered. Direct burials, for example, are simple, affordable options that allow you to skip the funeral home altogether. Your body is buried directly in the ground, usually within a few days of death. Green burials are similar, with a focus on being more environmentally friendly than traditional burials. They typically involve burying the body in a biodegradable casket or shroud, without embalming or a vault. 
Home funerals are another option that, while not necessarily as popular as others, is still something to consider. These funerals involve caring for your loved one's body at home before burial or cremation. This can be a very personal and meaningful way to say goodbye. Finally, a memorial service, such as a celebration of the life of the deceased, doesn't require the traditional trappings of a funeral. One can be held at any time after death, and it doesn't have to be religious. 
Want more options? Click here to read about inexpensive burial options. 
Learn More About Funeral Planning 
Funeral planning is a personal decision, and there is no right or wrong way to do it. The most important thing is to choose options that are right for you and your loved ones. No matter what your choices are, however, it's important to talk to your loved ones about your wishes. This will help them to make informed decisions when the time comes. 
Planning for your funeral can be a difficult task, but it's one that can save your loved ones a lot of stress and grief. By taking the time to think about your wishes, you can ensure that your funeral is a reflection of your life and values. 
Want to learn more about pre-planning? Read these articles by industry expert MemorialPlanning.com:

MemorialPlanning.com By StoneMor Inc.
Honoring your family is our life's work. As a family-first network of cemeteries and funeral homes, we aim to be an industry leader in celebrating and honoring a person's life in a way they want that story to be told. MemorialPlanning.com, an on-line resource provided by StoneMor Inc., has everything you need to plan end-of-life services at both a time of at-need as well as in advance to secure the comfort of peace of mind.