The Home Health Challenges of Native American Elders
Remote locations and lack of health care funding pose problems for Native American families
At 77, Pat Whitebear didn't think she'd be taking care of her 58-year-old son, Freddie Baglio. But, like many Native Americans, after Baglio was infected with COVID-19 in November 2020, his Omaha, Neb. mother became his primary caregiver.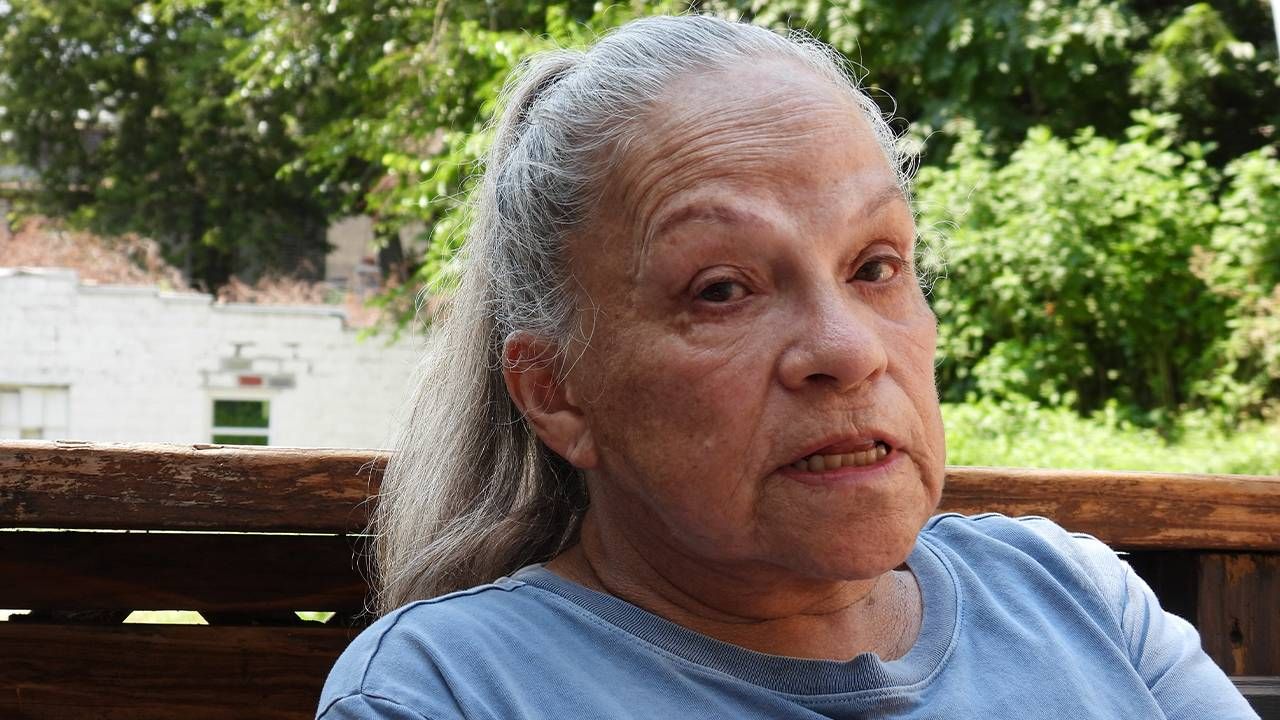 Baglio believes a friend or relative brought the virus into his Omaha home when a group of people met there to play music. A descendant of the Yankton Dakota (Sioux), Baglio had issues breathing and was exhausted when his mother drove him to the emergency room at the nearby Veterans Administration hospital.

Whitebear, a retired Navy 2nd Class Petty Officer and former U.S. Fish and Wildlife Service employee, feared for Baglio's life.

"Is this the last time I'll see my son?" she asked the doctor outside the ER doors, since she wasn't allowed in the hospital due to safety precautions.

"'I don't know," he told her.

Doctors immediately placed Baglio on a ventilator, where he spent more than a month. Whitebear would call and talk to him, not knowing if he could hear her. Doctors gave up a few times, believing they'd be unable to save him.

"Then, one day, the doctor called and said I wouldn't believe him, but my son was awake and sitting up," Whitebear recalled.

Since returning home, Baglio — who'd worked as a beef processing plant boiler operator — continues to suffer from exhaustion and breathing issues. According to the Indian Health Service, the U.S. Indigenous population had more than 3.5 times the COVID-19 infection rate than white Americans, more than four times the hospitalization rate and a higher mortality rate. (American Indians and Alaska Natives also have the highest COVID-19 vaccination rate in the country.)
Baglio lives with two roommates. His caregiving mom, who lives next door, ensures her son takes his handful of pills every day, eats meals and has everything he needs. His roommates also assist, Whitebear noted.

Their story is all too common among Native Americans these days.
"Is this the last time I'll see my son?" she asked the doctor.
Whether living on a reservation or in an urban environment, finding professional caregivers for Native American elders is a luxury most can't afford.

It's often even more challenging for tribes to provide in-home health care services for elders on reservations because of their remote locations, said Dava Mier, a public health nurse for the Santee Dakota (Sioux) Nation in northeast Nebraska.
As the lone nurse for the Santee health clinic, Mier sees between eight and 10 people a day and makes regular house visits on the reservation.
"We're fifty-some miles from the closest metropolitan area, Yankton, if you want to call it a metro area," said Mike Henry, Santee's health director. "It's difficult to get caregivers to travel that far."
Our Commitment to Covering the Coronavirus
We are committed to reliable reporting on the risks of the coronavirus and steps you can take to benefit you, your loved ones and others in your community.
Read Next Avenue's Coronavirus Coverage
In her role, Mier handles tasks that caregivers normally would perform, such as filling pill boxes, helping with insulin injections and changing dressings.
Filling In With Home Care
"When you go into a home, you can't just plan to go in and get out right away," she said. "They need other care, and you do that while you're there."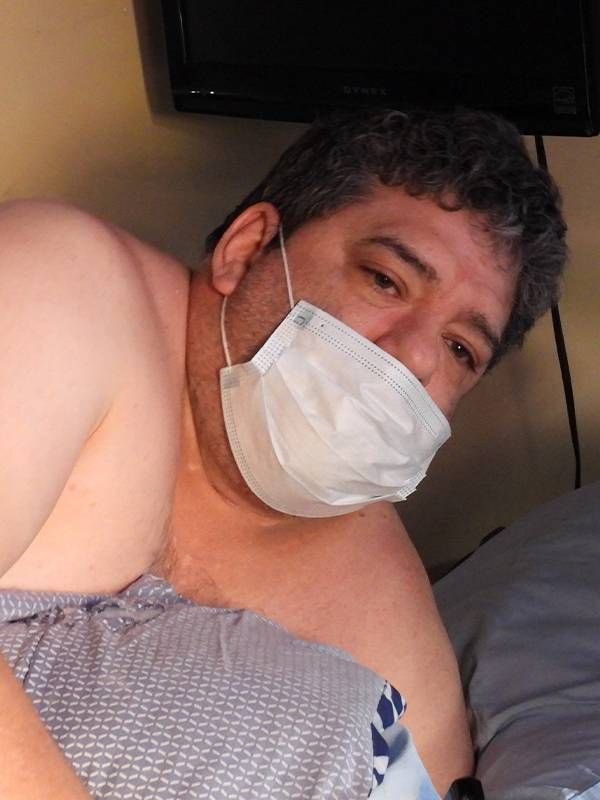 Mier has had patients who've undergone dialysis and didn't have someone at home to help with after care. So, she did.
Native American elders also face additional issues not common in other communities, Henry said.
"They may be raising their grandchildren for whatever reasons," he noted. "That creates additional issues besides caring for their own health. If they need help with their medicine or other tasks, it adds another level of stress and challenges."
While Santee doesn't have a team of home-health caregivers, that's been a long-term goal for the tribe, Henry said. "We were discussing creating home caregivers before the pandemic, but COVID put those plans on hold," he added.
Lack of health care funding is another issue the tribe faces.
Since the Indian Health Service is funded by Congress ($6 billion in FY 2020 to serve about 2.6 million people in 37 states), tribes routinely operate without full funding. So, tribal leaders have researched possible grants for funding the program.
An Overloaded Clinic
For Santee, the nearest private caregivers are about 90 miles away in Norfolk, so that's not a realistic alternative, Mier said. A Yankton clinic provided part-time care before the pandemic, but even then, couldn't provide the necessary daily care, she noted.
"They're overloaded now and don't have the staffing to support Santee anymore," Mier said. "So, I do as much home health care as I can."
But since Mier is only available weekdays, if an elder, say, drops their pills at night or has an issue over the weekend, they must call 911 for assistance. Then, Santee's Emergency Medical Services team will try to respond. If the Santee team is occupied, the response falls on EMS teams from nearby Niobrara or Bloomfield, about 33 miles away, which can take some time.
Still, Mier — a 20-year nursing veteran with eight years of experience at Santee — enjoys the success she has had with area patients.
"You see them at their worst, and you take care of them until they're better," she said. The key, she added, is to always be flexible and versatile.
Taking Care of Two Others Plus Herself
While tribes such as the Santee try to find ways to improve their home health care options, Whitebear does her best providing care for her son in an urban setting.
"Are you vaccinated?" she asks a woman approaching her son's house. After the woman confirms she isn't, Whitebear directs her to a free clinic that will administer vaccine doses without an appointment.
"Freddie doesn't want anyone in the house without being vaccinated and wearing a mask," Whitebear said.
While she cares for her son and a family friend with dementia and diabetes, Whitebear also must take care of herself. Her own health issues require medication and other treatments.
""I eat pretty much just vegetables, so I stay healthy," she said. "I get my rest, so I can be here for them.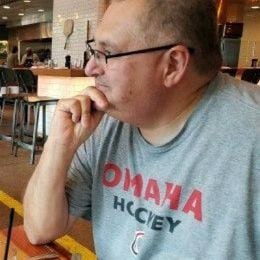 Tim Trudell
is a freelance writer and online content creator based in Omaha, Neb. He has written for Living Here, The Omaha World-Herald, Omaha Magazine, KMTV and elsewhere.
Read More