How to Network in Today's Digital World
Advice from two of the 'Build Your Dream Network' experts
By now, you surely know that networking is the most effective way to land a new job and advance your career. But what is the key to building a meaningful network in an increasingly digital world?
"Networking is not a singular activity," says J. Kelly Hoey, author of Build Your Dream Network, one of my picks for 2017's 5 Great New Books to Help Your Career.  "It is every interaction throughout your day, both online and off. Your e-mail signature line, the article you share on LinkedIn and the person you choose to sit next to at lunch are all part of the mix."
I recently heard Hoey share her networking tips at an event sponsored by the Fairfield County, Conn., chapter of SCORE.org. She was joined by Varelie Croes, founder of the Liv Group, a New York venture studio focused on tech startups, whose networking know-how is featured prominently in Build Your Dream Network.
3 of Hoey's Top Networking Tips
Hoey kicked off the discussion by sharing three of her favorite networking strategies:
1. Don't commit random acts of networking. Effective networking requires purpose and preparation. So before you start, get clear on your goals and objectives. Then, identify the people who might be able to help you best reach those goals. Where do they hang out? What's the best way to reach them — through LinkedIn, Twitter, at a conference or by phone? What are the problems they deal with and how can you help solve them? By addressing these issues upfront, you'll avoid wasting valuable time — both yours and theirs.
2. Think of social media networking platforms as physical spaces, and then act accordingly. "LinkedIn for me is the professional office, Facebook is for friends and family and Twitter is the cocktail party," said Hoey. So just as you wouldn't walk into a cocktail party screaming, "Who can help me find a job?," don't tweet at people using full caps on Twitter requesting help with your job search. "The key to long-term social networking success is to always remember there are people using the technology," says Hoey in her book. "People like you and me, with messy, complicated distracted lives."
3. Give before you get. The cardinal rule of networking is to always offer up help before you need or expect anything in return. Focus on helping others by continually sharing useful resources, feedback and referrals using the online platforms.
Networking Q and As
Hoey and Croes also fielded questions from the audience. Here are four Q and A exchanges of note:
How do I successfully connect with influencers?
Connecting with top executives is rarely easy, and sometimes downright impossible. So if you hit a brick wall, focus on building relationships , using  tools like LinkedIn and Google alerts to facilitate the process. "Think of it like a game of football. You need to make a series of plays to get from one end zone to the other," said Hoey.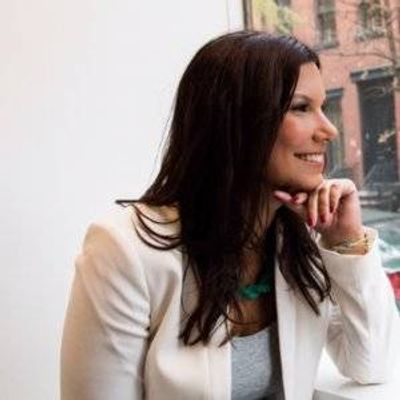 Also, said Croes, "make it easy for a decision maker to respond. The more specific you are, the better." For example, when you send an email, write it in a way the person can easily flip it over to a subordinate for action. "If they have to ask questions or add commentary, you might not get any response at all," said Croes.
Why would somebody want to help me when I don't have much to offer him or her?
This question, which came from a college student, clearly hit a nerve with the mostly boomer crowd. "I love this question," said Hoey, "because we've all dealt with this fear at some point. Networking is a 360-degree process. You might not be able to offer that person much right now, but you could be in a position to hire him or her in a few years. One of the best business leads I got this year came from someone who interned for me when they were younger."
The key to success is to be considerate, well-researched (never ask questions that you can answer through a Google search) and always, always, always follow-up. Don't just send a thank-you note or email following your conversation. Circle back after you meet your goal to let the person share in the joy of your progress, too. "Follow-up is key, " emphasized Hoey, "and yet most people fail to do it well."
How can I use networking to make a career transition when I don't know what I really want?
Croes addressed this question, saying it took her over a year after leaving her job as a tax attorney to figure out what she wanted to do next. But by talking with lots of people, reading blogs about potential businesses and joining a group of other aspiring entrepreneurs, she slowly began to refine her ideas. The women in Croes' group were all ambitious entrepreneurs who offered candid feedback, pushed her outside her comfort zone and helped her navigate the startup world.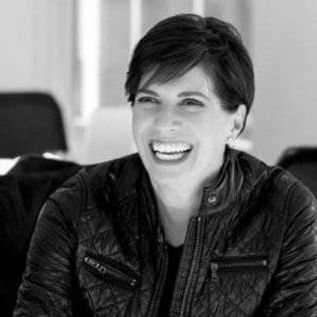 Can introverts learn to be effective networkers?
"Actually, I think introverts make the best networkers," replied Hoey. "They tend to be deliberate, focused and considerate — all important traits for successful networking." She pointed out that most of the people featured in her book are introverted, some profoundly so.
If you're an introvert, it's best to build your network through "warm contacts" (people you are introduced to through friends). And leverage platforms like LinkedIn to subtly tout your accomplishments. For example, you can list upcoming conferences you are attending or mention a recent award or promotion in the summary section. (You can download additional LinkedIn tips from Hoey's website.)
Ultimately, no matter how sophisticated the networking tools, Hoey emphasized, it's all about being a decent human being. By being generous with your time, you become a trusted resource who others will want to help in return.
Next Avenue Editors Also Recommend: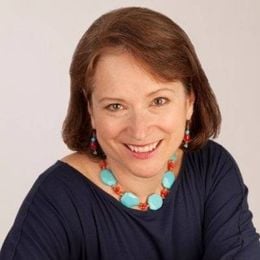 Nancy Collamer
, M.S., is a semi-retirement coach, speaker and author of Second-Act Careers: 50+ Ways to Profit From Your Passions During Semi-Retirement. You can now download her free workbook called 25 Ways to Help You Identify Your Ideal Second Act on her website at MyLifestyleCareer.com (and you'll also receive her free bi-monthly newsletter).
Read More