The New Awards Program to Help Alzheimer's Families
Inspired by personal need, the founder of Maude's Awards champions innovators
Like many facing a loved one's dementia diagnosis, Richard Ferry quickly realized that treatments are limited. How well his wife, Maude, thrived following her 2013 diagnosis would be largely up to him.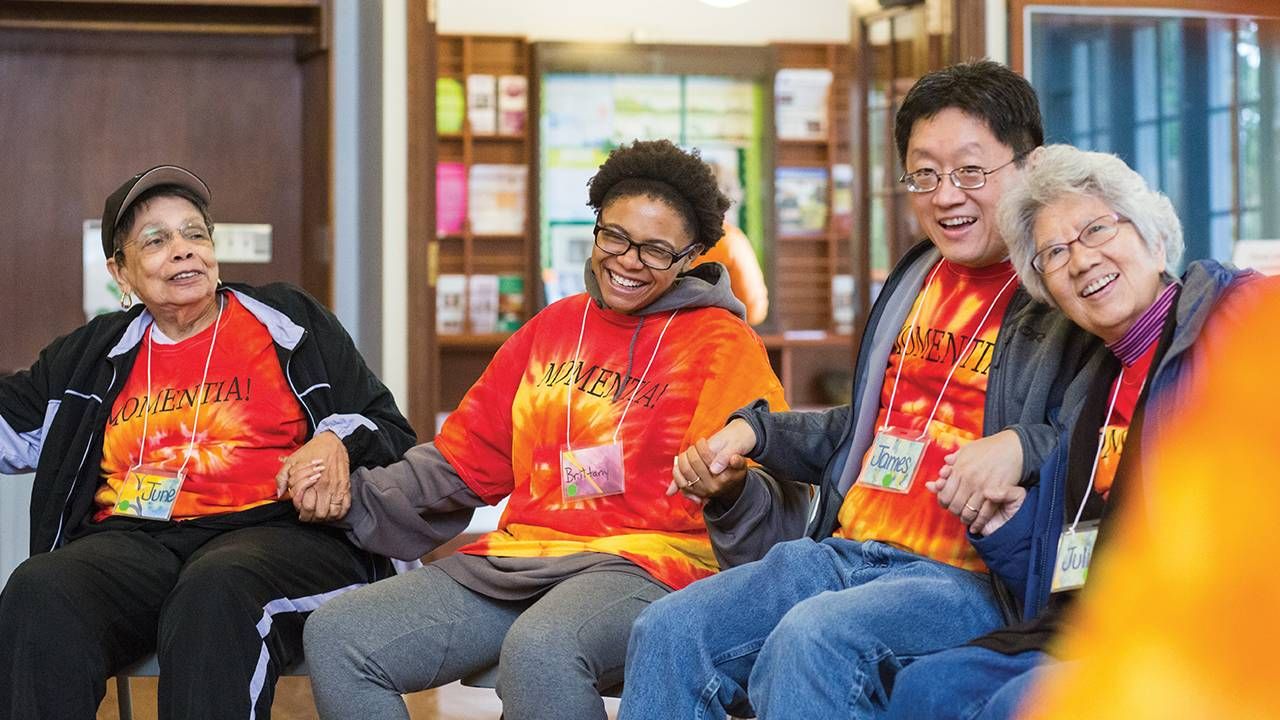 "I went on a search for ideas and programs and any imaginable tool I could find to enhance her life and give her comfort and daily joy," he says. "God knows, I struggled to find them."
But Richard Ferry isn't just any family caregiver. He's the Seattle-based executive-search founder chairman of Korn-Ferry International, a man used to solving problems.
"This bodes well for all who are seeking resources and tools to provide quality care while we wait for a cure."
So, in March 2020, he launched Maude's Awards for Innovation in Alzheimer's Care to encourage and highlight more of the good ideas that helped him and his wife.
Maude, after all, is his "best friend" and "matriarch extraordinaire in our family" of six children, 12 grandchildren and three great-grandchildren. A former real estate agent active in Catholic charities, she was her husband's business confidant. "Grace, elegance — people thought she was a movie star when they saw her," Ferry, 83, says of the high school sweetheart he wed 64 years ago.
He credits music therapy programs from SingFit and IN2L's wellness content library with enriching their new life. He even organized a local dance program for people with dementia because he and Maude danced every night to '50s music until she needed to use a wheelchair. (She's also 83 and her Alzheimer's is advanced.)
A Growing Need
Maude's Awards is the latest carrot to encourage fresh ideas in an arena sorely needing them. Fourteen percent of Americans over 71 have some form of dementia; more than 16 million family members and other unpaid caregivers are searching for help.
The new awards join the Family Caregiver Alliance-run Alzheimer's Caregiving Innovation Awards (a broader, 15-year-old initiative not limited to programming) and the UK's Dementia Hero Awards (focused on individuals), as well as research-based prizes.
"Together, we present a powerful movement," says Marilyn Raichle, executive director of Maude's Awards. "This bodes well for all who are seeking resources and tools to provide quality care while we wait for a cure."
2020 Winners
Last fall, eight out of 60 applicants (who were mostly from the West Coast) received a total of $100,000 in Maude's Awards, funded by The Richard and Maude M. Ferry Foundation. Their ideas have been collected into a free downloadable handbook.
One winner was Trang Tu, a 48-year-old Seattle community development consultant, who shared informal manuals she devised to bridge cultural gaps between her 90-year-old Vietnamese mother, who lives with her, and the health care and social services systems. For example, her mother wouldn't admit physical pain to authority figures and doctors would take this at face value unless Tu stepped in.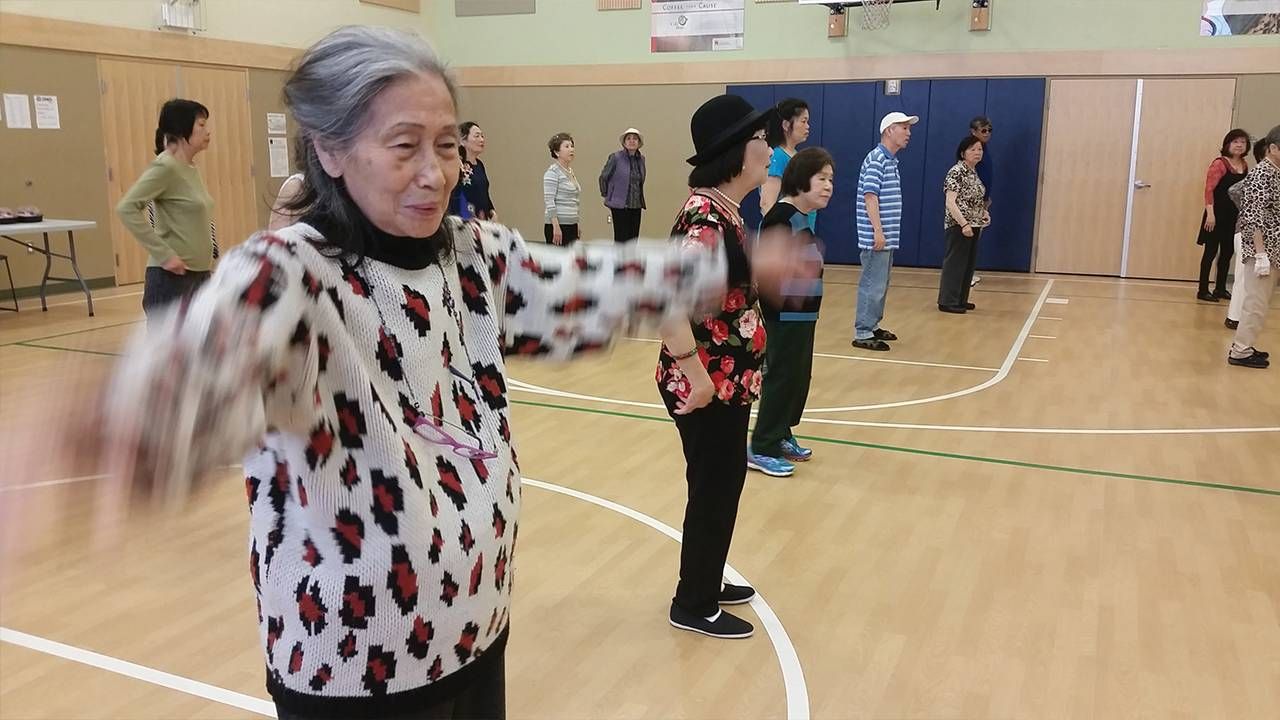 "I also had to figure out how to preserve her independence while honoring our culture," she says. "There's a strong cultural value around respecting elders and doing everything for them. But I knew from my self-education about dementia that was a quick path to her becoming dependent." She and Vietnamese helpers had to adapt respectful ways to cue her mother to try things on her own.
"Programs should include the voices of people with dementia, who have come up with lot of good program ideas."
Another winner: Momentia, founded in the Puget Sound region. "It's not an organization per-se," says Marigrace Becker, who manages community programs at the University of Washington Memory and Brain Wellness Center and serves on Momentia's rotating leadership team.
Rather, Momentia is a "grassroots movement" that inspires and equips local community groups to offer dementia-friendly programs in public spaces — libraries, theaters, museums, cafes — all promoted on a joint website.
"A guiding principle is that the programs should include the voices of people with dementia, who have come up with lot of good program ideas, like a local improv theater workshop," Becker says. Momentia avoids focusing on education to emphasize activities that deliver enjoyment and connection "in the moment."
Additional Awardees:
Dr. Lama Sibai, whose Cognitive Health and Memory Patient (CHAMP) program at the UW-Valley Medical Center partners her skill as a neuropsychologist with an Alzheimer's Association volunteer to meet families' ongoing psychosocial needs, territory not usually covered in doctor appointments
Edmonds (Wash.) Center for the Arts, for its dementia-inclusive series of workshops and performances for people with dementia and their caregivers
Seattle Parks and Recreation, which offers a dementia-friendly recreation program of walking groups, fitness classes and special events like talent shows and happy hours.
Nicole Chilivis, a spiritual care provider for Providence ElderPlace in King County (Wash.), who uses virtual reality "underwater" experiences to engage early-stage participants using Oculus Rift headsets
Judith Levy, an occupational therapist in Laguna Woods, Calif., for an activity guide that can be used at home, inspired by caring for her mother with Alzheimer's
Allyson Schrier of Issaquah, Wash., who, after her husband developed frontotemporal dementia, created a program called Thriving With Dementia to help other family caregivers develop support skills
Maude's Awards 2021
Applications open for the 2021 Maude's Awards March 2 and close in late May. While most of the 2020 applicants were regional, the program is now reaching out nationally for ideas. Three awards go to organizations ($25,000 each) and five to individuals, whether family caregivers or professionals ($5,000 each).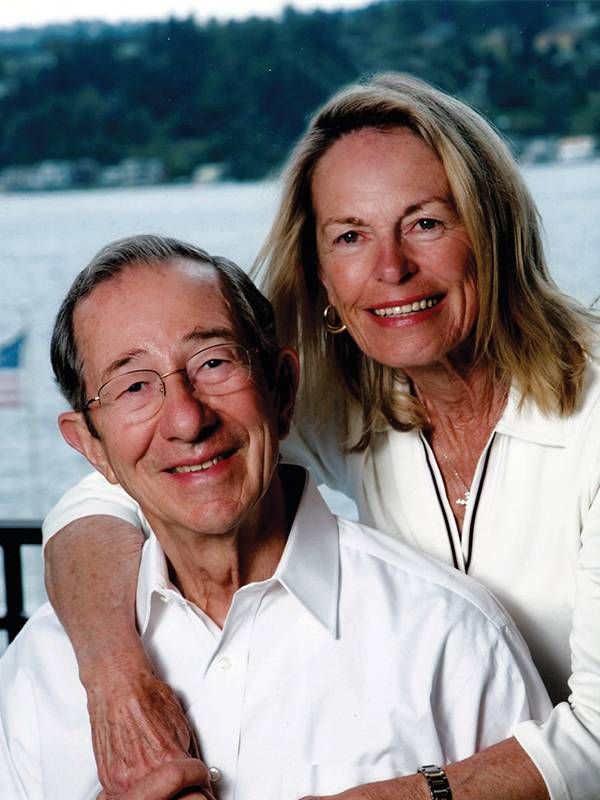 Applications are judged by a panel of social services and aging-care experts and Ferry. They consider the extent to which an innovation meets a previously unmet need or enhances a program, product or practice that addresses an existing need, as well as its scale of impact and demonstrated sustainability. They're also keen on ideas that reach underserved communities, such as people of color, rural areas and low-income groups.
"I put a premium in the evaluation criteria if it touches more of the advance stage," Ferry adds. "There are a lot of ideas for early-stage, but past that, it's over."
Given that COVID-19 caused most existing programs for families with dementia to pivot to new platform, and isolation has sorely strained caregivers, Ferry is also curious how these changes might affect entries.
"The pandemic has put more focus on family units and virtual communications. Lifestyles are changing and people are adjusting to new technologies," he says. "Maybe someone will pick up on just that aspect to enhance the life of people with dementia going forward."
The winners will be announced in October 2021.
Separately from the awards, Ferry is backing Maude's Ventures, a just-announced initiative to fund yet-undeveloped concepts that are scalable nationally. Technology is a particularly promising area, he believes.
"We haven't stopped inventing programs for people with dementia, for sure," he says.