New Contest for Older Entrepreneurs Offers $1,000 Prize
The Center for Productive Longevity invites small business owners 55 and older to share their stories — and possibly take home some cash
If you're at least 55 years old and running a successful small business, you might want to enter the Later-Life Entrepreneurship Success Stories contest. The prize: $1,000.
 
The essay competition is sponsored by the Center for Productive Longevity in Boulder, Colo., a nonprofit whose mission is to showcase the value of the 55-plus crowd by stimulating their engagement in paid work and volunteer activities. (The center is also running an Inspirational Life Stories contest; the winner will also get $1,000.)
 
(MORE: A Great Way to Give Your Small Business an Edge)
Why launch a competition for senior entrepreneurs? As the center's founder and president, William K. Zinke, 85, told me: "Many employers believe that when you reach a certain age, you're over the hill. We want to change that mindset." The winning entry could also inspire others to pursue entrepreneurship.
 
To enter the Entrepreneurship Success Stories contest, you need to submit an essay of no more than 1,200 words by Aug. 31. The story should detail your motivation for pursuing entrepreneurship at this stage of your life as well as your venture's impact, the obstacles you've overcome and the lessons you can share with other boomers starting on the entrepreneurial path.
 
"This isn't about how much money you've made," Zinke says. "It's about the value you've added."
 
Entries will be judged on how well you:
Tell a compelling story.
Describe an innovative, creative or interesting new company or a way of doing business.
Demonstrate a clearly measurable impact or success.
Detail the tools and resources that help the entrepreneurial process.
Provide practical guidance for overcoming the adversities and obstacles that are inherent in creating a new business.
Offer innovative, inspiring advice for other aspiring baby boomer entrepreneurs.
Entries will be judged by Helen Dennis, co-founder of Project Renewment, a networking organization for women 55 and older (it was recently featured in Kerry Hannon's Next Avenue blog post about why women should join peer groups); Greg Merrill, president and chief executive of the National Older Worker Career Center, a nonprofit dedicated to promoting experienced workers; and Fred Mandell, co-author of Becoming a Life Change Artist: 7 Creative Skills to Reinvent Your Life at Any Age.
 
The winner will be announced Oct. 1 and his or her story will appear on the Center for Productive Longevity's website.
 
You might also be interested in checking out the center's Spotlight on Entrepreneurship for Baby Boomers, a series of meetings and workshops that will be conducted with leading universities this fall.
The calendar: Sept. 14 at Babson College in Wellesley, Mass.; Oct. 11 at Northwestern University's Kellogg School of Management in Chicago; and Nov. 15 at the University of Denver. Admission is $35.
 
"We want these meetings to help people 55 and older understand about the benefits and opportunities of entrepreneurship at a time when there aren't many employment options for older people," Zinke says.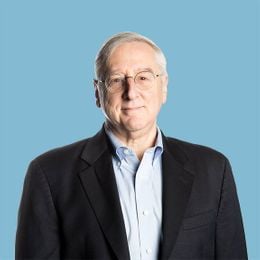 Richard Eisenberg
is the Senior Web Editor of the Money & Security and Work & Purpose channels of Next Avenue and Managing Editor for the site. He is the author of How to Avoid a Mid-Life Financial Crisis and has been a personal finance editor at Money, Yahoo, Good Housekeeping, and CBS MoneyWatch.
Read More