Could New Gig Economy Laws Prevent You From Working?
Designed to be helpful, some say the legislation is bad news for them
In Fair Lawn, N.J., Kathy Wilder Bichler, 53, has come to rely on her flexible work schedule teaching English as a second language online to children in China. Freelancing for an online education platform means she can care for her disabled husband, Andrew. The money she makes supplements his insufficient Social Security disability payments.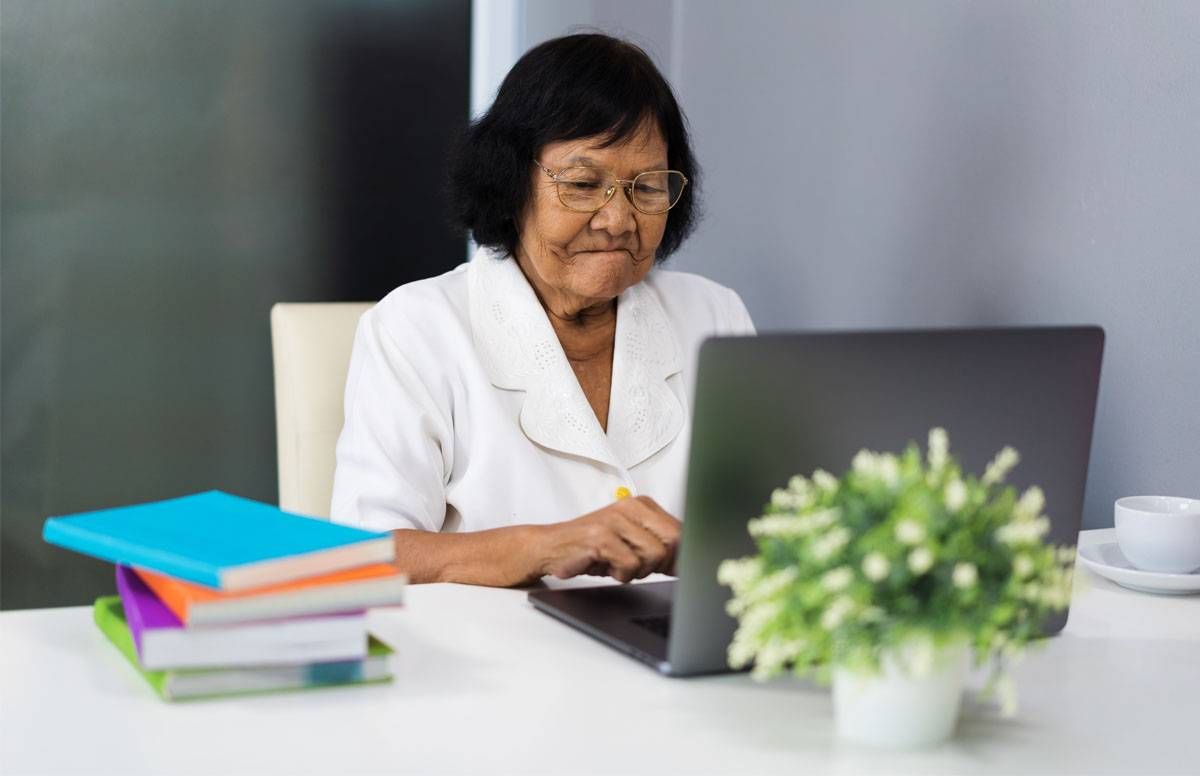 But lately, Bichler has grown concerned that legislation in the works in New Jersey aimed at correcting what's known as "worker misclassification" will jeopardize her family's well-being. It's designed to turn independent contractors into employees, to provide minimum-wage protection and benefits.
A similar bill became law in California in January (known as AB5) and others are under consideration in New York, Washington, Illinois and Massachusetts. A national version — the PRO Act — was resoundingly approved in the House of Representatives. The bills have largely been supported by Democrats, who say they'll help protect workers' rights, especially people like Uber and Lyft drivers who work so much for those companies that many say they're essentially employees.
The intentions were good in creating legislation for gig workers, but already the California law has had an unexpected and wide-reaching negative impact on the state's freelancers
If the New Jersey bill passes, Bichler says, it will become impossible for her to pay the bills and contribute to her kids' college tuition, while putting her and her husband in a precarious financial situation heading into retirement.
Independent Contractors Are Worried
Like Bichler, many of the 15 million freelancers and independent contractors across the country — about one in 10 U.S. workers — are worrying about their livelihoods due to the gig-economy legislation.
Here's what's happening:
The bills define employee status for legal and tax purposes and would make it more difficult for workers to be classified as independent contractors. Without that classification, companies wouldn't be able to hire people to perform freelance work. Instead, they would have to bring them on as employees.
The legislation could disproportionally affect middle-aged and older workers. Many of them depend on independent work after losing a job. Others freelance to ease into retirement, depending on the income as they care for their parents or to keep them afloat. Many older adults turn to freelancing after experiencing age discrimination. According to AARP, three in five older workers have seen or experienced age discrimination in the workplace.
From 2005 to 2017, the percentage of people 55 and older working as independent contractors jumped by nearly 19% according to a report from the Economic Policy Institute.
How a California Law Is Backfiring
Being able to work as a freelancer is "something I think about every day," says Bichler. "Social Security disability doesn't really go that far, and with my husband's doctors' appointments, me having a traditional job was really off the table." Working from 4 a.m. to 9 a.m. lets Bichler attend medical appointments with her husband and manage his medications.
Already, since AB5 went into effect January 1, the company Bichler freelances for has said it will stop offering new work to contractors in California. Since January, freelancers across the state have suffered from lost work and reduced income, particularly freelance writers, who — according to the new law — can produce no more than 35 articles a year for a client before becoming classified as employees.
Bichler's company is honoring current contracts with its California workers, but contracts are renewed every six months. She's concerned it won't renew with California freelancers and believes that if similar legislation passes in New Jersey, she'll be sunk.
Some New Jersey freelancers are hopeful that legislators will tweak the legislation to better support them, however.
Meantime, Bichler is making contingency plans to relocate to another state. She's also selling possessions to build a nest egg. "If it's not nailed down, and I think somebody might buy it, I'm selling it," she says.
The intentions were good in creating legislation for gig workers, but already the California law has had an unexpected and wide-reaching negative impact on the state's freelancers — from writers to translators to musicians to therapists.
Many of them are happy with their work situations and say they aren't being exploited. But companies are shying away from hiring them.
The Stiff ABC Test
That's because of the part of the law revolving around what's known as the ABC test, created in 1937 for California worker classification during the Great Depression. It requires all workers to pass a stringent, three-pronged test to qualify as an independent contractor.
The hurdles are greater than those already required by the Internal Revenue Service and the U.S. Department of Labor. The IRS test determining who is an independent contractor has evolved over the years to keep up with the changing nature of work.
"What company is itching for a flood of fifty- and sixtysomethings to come aboard?"
Under the ABC test, workers must be 1) free from the control and direction of the hiring entity; 2) perform work outside the usual course of the hiring entity's business and 3) be customarily engaged in an independently established trade, occupation, or business of the same nature as the work performed. A company that misclassifies a worker — intentionally or not — is now subject to hefty fines.
What Freelancers Say
But some freelancers and independent contractors in their 50s and 60s say they can't work as employees.
"The W-2 jobs are not there for us," says Jen Singer, 53, a Red Bank, N.J.-based freelance writer, writing coach, ghostwriter and co-founder of Fight for Freelancers USA, a group opposed to the legislation. "That's why we've created our own businesses."
Freelancing allows Singer to care for her 82-year-old mother, who moved into assisted living last summer after her father died. Singer has freelanced for 25 years.
If Congress passes the national version of the California law, the PRO Act (introduced by Virginia Democrat Rep. Robert Cortez Scott and co-sponsored by more than 100 member), says Singer, millions of entrepreneurs and other freelancers would lose work and freelance businesses they've built.
"And what company is itching for a flood of fifty- and sixtysomethings to come aboard?" she says.
That bill is not expected to pass in 2020 in the Republican-majority Senate, but could later if the balance of power changes this fall.
In El Cerrito, Calif., Stephen Beale, 61, has felt the effects of AB5 firsthand. A journalist with 20 years of experience, Beale was laid off from a full-time editorial job at Agility PR Solutions last May. As he unsuccessfully searched for a full-time job, he decided to pursue freelance writing.
"AB5 has definitely made that difficult," says Beale. "If the law weren't in place, I would be very aggressively going after clients to get steady work." Instead, he's continuing to apply for full-time work, but believes potential employers see him as too old to bring him on full-time.
Beale has fallen behind on his rent, is behind on his credit card payments and is selling personal items so he can buy groceries and pay his utilities. He's also created a GoFundMe campaign to raise money for his living expenses.
"AB5 is an overreaction to what was obviously a problem, but it's causing a lot more problems than it solves. It's a real mess," says Beale.
Deborah Lynn Blumberg
is a Houston-based writer specializing in health and wellness and business and finance. She has written for publications including The Wall Street Journal, Barron's, MarketWatch, The Christian Science Monitor and The New York Times. Previously, she was a reporter for Dow Jones/The Wall Street Journal. (deborahlynnblumberg.com @dblumberg)
Read More