Starting in April: New Medicare ID Cards
The goal is to prevent identity theft — but don't fall for new scams
In these days of instant electronic communication, it is easy to forget that important information sometimes arrives the old-fashioned way — via the U.S. Postal Service. If you are a family caregiver of an older adult, it's vital you take note of one piece of mail amid what may be a deluge of junk.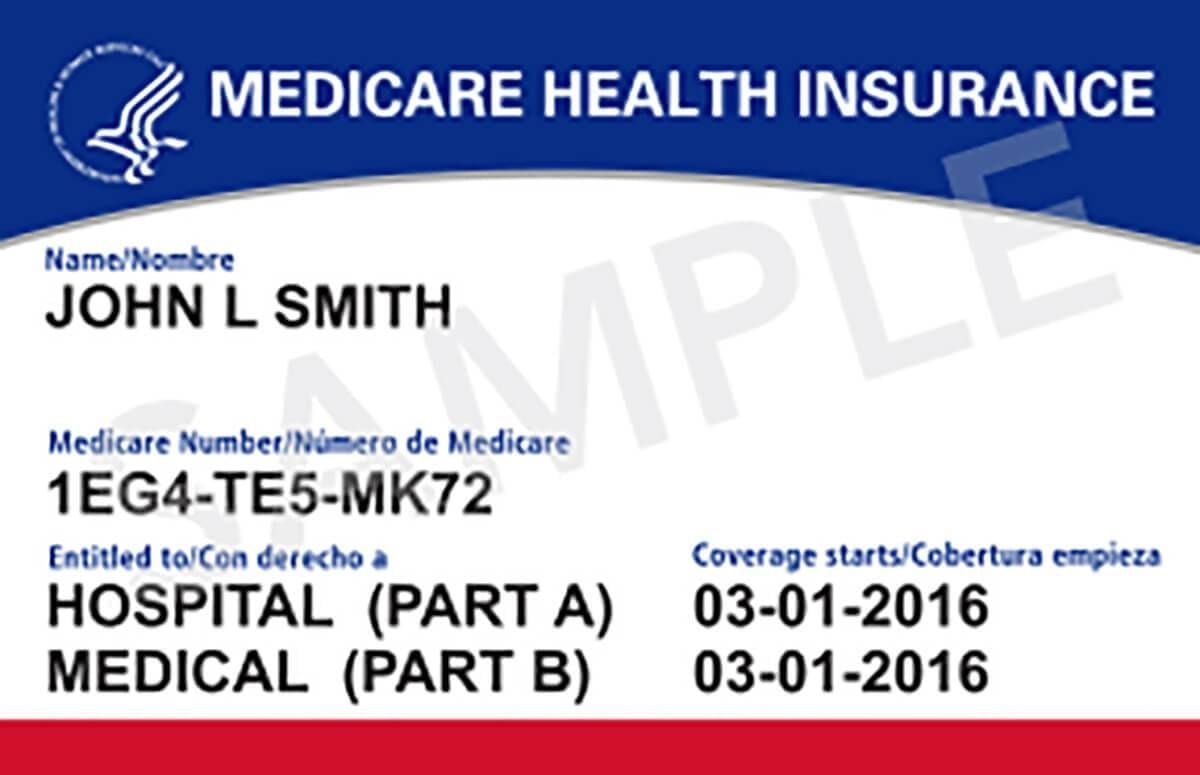 Beginning in April, and continuing for a year, the federal Centers for Medicare and Medicaid Services (CMS) will mail new identification cards to Medicare's 55 million beneficiaries. These cards will replace the version in effect since 1965. (Historical note: The first Medicare card was issued to former President Harry S. Truman by then-President Lyndon B. Johnson, who signed the groundbreaking legislation.)
Why Do We Need New Medicare Cards?
The new Medicare ID cards have only one purpose: to help prevent identity theft.
The number on the current Medicare ID card (called a Health Insurance Claim Number, or HICN) is the person's Social Security number. This number is used not only by the Social Security Administration, but also by the U.S. Railroad Retirement Board, state Medicaid agencies, health care providers and health plans.
In the hands of an unscrupulous person, a Social Security number can open the door to all kinds of mischief and misuse. That's why the Medicare Access and CHIP Reauthorization Act of 2015 required CMS to replace the old numbers with new ones and give them a new name — Medicare Beneficiary Identifier (MBI).
The new cards will be distributed to Medicare beneficiaries and to people who are eligible for Medicare through the Railroad Retirement Board's pension plans. There is one important exception: People who are enrolled in a Medicare Advantage plan (like an HMO or PPO) will continue to use the plan's ID card as their main card for Medicare. (Those cards already have a unique ID number that is not the Social Security number.) Also, Medicare prescription drug plans will continue to assign and use their own cards.
Each new number will have 11 digits and will be assigned randomly. The new numbers are "non-intelligent," which means that they don't have any hidden or special meaning. They will be a combination of single-digit numbers and upper-case (capital) letters. All the letters of the alphabet will be used, except S, L, O, I, B and Z, to make the combination easier to read — if not to remember.
The new cards will be printed on regular-weight paper and will be a little smaller than the old ones — about the size of a credit card. Another change: the new cards do not indicate gender.
When Will the New Cards Arrive?
The first wave of mail distribution will include Middle Atlantic states such as Delaware and Maryland and western states such as California and Oregon, plus Pacific territories like Guam. That wave is scheduled to begin in April and end in June.
After June, CMS will roll out mailings to five more geographic areas. If you or your parent live in Kentucky, Louisiana, Michigan, Puerto Rico and some other states/territories, you will be in the last group to receive the MBIs. This schedule is subject to change so check the Medicare.gov site for updates.
What do you need to do beyond checking the mail? Nothing. The old cards will still be valid for a year or more. However, health care providers must change their records. To avoid confusion, it is important to notify your doctors and other health providers when you receive the new number.
While the change in Medicare ID numbers was instituted to prevent identity theft, it has already, sadly, led to the opposite result.
Attempts to mislead Medicare beneficiaries come in many forms and no doubt even more will pop up as the cards start arriving. For now, these are the important points to remember. If you are helping an older adult, make sure he or she knows that:
The new Medicare card is free. Repeat — FREE, as in no charge.

Anyone who calls saying that he or she is from Medicare is lying. Medicare does not make uninvited calls to beneficiaries.

The new Medicare card entitles a beneficiary to the same Medicare benefits as the old one.

If you need to update your address, go to

www.ssa.gov/myaccount

or call 800-772-1213.

The new Medicare card is valuable, so keep it in a safe place and don't give it to anyone except your health care providers. Unfortunately, many identity thefts are carried out by family and friends who have "borrowed" someone's Medicare ID card.

If you think there's a chance you have already been a victim of medical identity theft, the Federal Trade Commission has

information

about what to do.
There will undoubtedly be some glitches as the new system is introduced. Check the Medicare website for updates, and check your mailbox for the letter from Medicare.
Carol Levine
is a senior fellow at United Hospital Fund in New York City and former UHF's Families and Health Care Project director. She has written several books about caregiving, including Navigating Your Later Years For Dummies. (Wiley and AARP). She welcomes comments and questions at [email protected]
Read More