Should You Get One of the New Reverse Mortgages?
These loans let some owners of high-value homes tap their home equity
The reverse mortgage market has been in a state of flux ever since the U.S. government in 2017 reduced the amount borrowers age 62 and older can draw from their home equity for its Home Equity Conversion Mortgage (HECM) and raised that loan's premiums. Now, a handful of reverse mortgage lenders are rolling out proprietary products with fewer restrictions, lower upfront costs and the ability to draw down more money.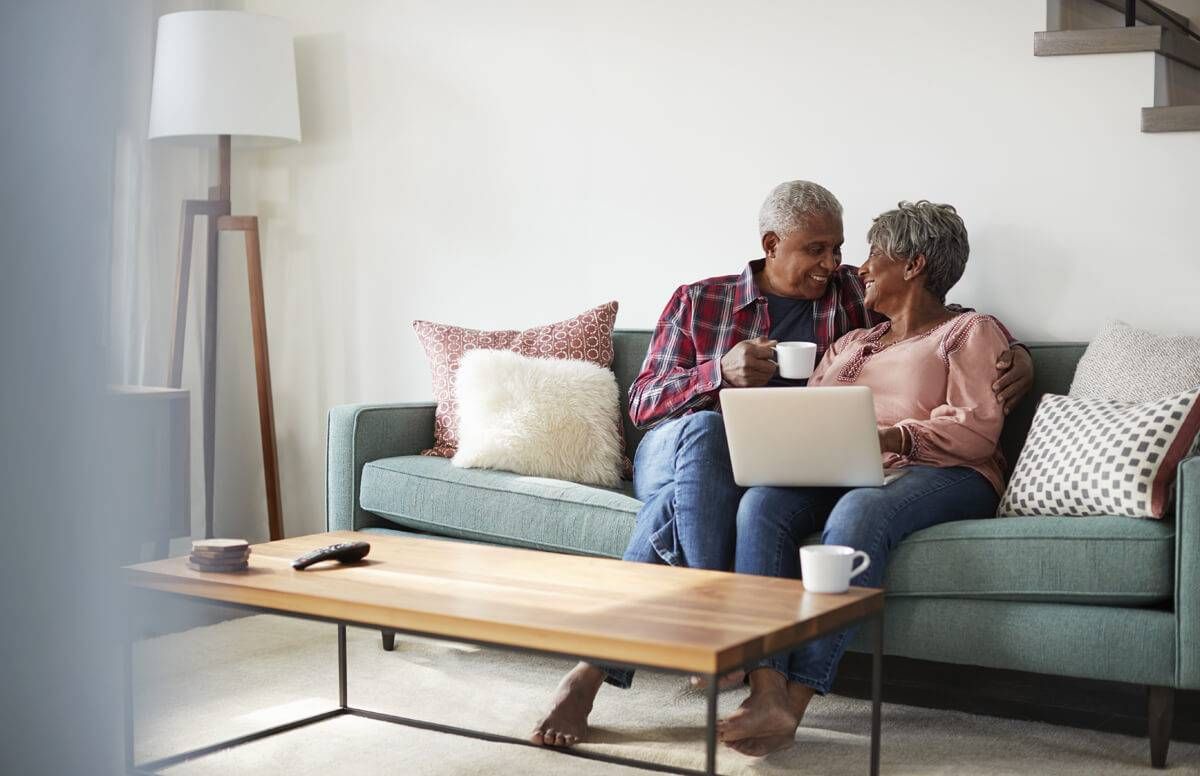 They're targeting homeowners with property values in the $700,000+ range who weren't prime candidates for reverse mortgages in the past. The Federal Housing Administration (FHA) insures HECM reverse mortgages on properties valued up to $726,525. The proprietary loans are jumbo reverse mortgages, with loan amounts up to $2.25 million. Like HECMs, these new loans don't let homeowners owe more than the value of their home.
Why Some Financial Advisers Like Reverse Mortgages
Increasingly, financial advisers are recommending reverse mortgages for some retirees.
"If using the equity in your house will enable you to travel or live where you want to live and not spend the whole retirement stressing about running out of money, it's really a wise use of the equity," said Jeremy Kisner, senior wealth adviser at Jeremy Kisner Wealth Management in Phoenix.
A reverse mortgage can help you pay down your existing mortgage and free up cash each month. Or you could use the money to consolidate debt, make home improvements or pay for necessary expenses such as long-term care.
Impetus for the New Reverse Mortgages
The government's rule tightening for HECMs has opened a window for the new proprietary reverse mortgages.
"Reverse mortgages are one of the top regulated products and every time the government changes the rules, the lenders have to change how they market it, who they sell it to and how they offer advice," said Jamie Hopkins, director of retirement research at Carson Group, a retirement advisory group, in Bryn Mawr, Pa. "The HECM market is so sensitive to government regulations. It is driving some of the proprietary market creation."
One Reverse Mortgage, the San Diego unit of Quicken Loans, launched its jumbo reverse mortgage (the Home Equity Loan Optimizer or HELO) in August, 2018, to overcome the limitations of FHA reverse mortgages. A fixed-rate loan, it gives borrowers with credit scores of at least 640 access to up to $4 million of their equity. It's now available in 20 states and expected to be available in most of the country by April.
The HELO rate recently ranged between 6 percent and 7.375 percent. According to a recent Wall Street Journal story, fees average $3,000 to $5,000 in upfront costs for a $1 million loan on a home valued at $2 million.
In October, 2018, Finance of America Reverse, a Tulsa, Okla.-based reverse mortgage lender, began offering the HomeSafe Select proprietary reverse mortgage product in California, with additional states expected soon.
This non-FHA, adjustable rate reverse mortgage is available for properties valued up to $10 million, with loan proceeds as high as $4 million. There is no monthly or annual mortgage insurance with the nor are there any prepayment penalties. With a HECM, borrowers must pay a mortgage insurance premium which is 2 percent of the home value and annual mortgage insurance premium of 0.5 percent of the balance on the mortgage.
HomeSafe Select borrowers can draw down 25 percent of the loan proceeds at closing, with the remainder of the funds available as a line of credit.  The lender charges origination fees from $2,500 to $8,000. The fees are based on the maximum amount for the loan; 2 percent for the first $200,000 and 1 percent for the remaining amount over $200,000. Finance of America Reverse also charges a $30 monthly loan servicing fee. Other fees may be charged by third parties for such things as the title search, financial counseling and appraisal and document preparations.
The interest rate on Finance of America's proprietary reverse mortgage is slightly higher than the HECM, but Kristen Sieffert, president of Finance of America Reverse said the upfront fees are lower.
"The HomeSafe product is a very interesting product and it is extremely encouraging to see the market finally start to innovate and supplement the HECM," said Hopkins. "While the HECM does meet the needs of most borrowers, it leaves out a significant portion of the higher net worth market."
Advice Before Getting a Jumbo Reverse Mortgage
If you're considering a proprietary reverse mortgage, bear in mind that the offerings may differ dramatically. So you'll want to compare closing costs and interest rates, and determine whether you want the money as a lump sum or a line of credit and how much you want to access.
"I would really compare any reverse mortgage to a traditional mortgage. I think this is a good practice for anyone age 62 or over who is looking to purchase a home or refinance," said Hopkins.
Be sure you're working with a reputable lender, too. Choose one that is a member of the National Reverse Mortgage Lenders Association, the trade group that develops best practices for the industry
Counseling isn't mandatory on the proprietary loans, the way it is for the HECM, so make sure you understand all the terms before borrowing. If your lender can't answer your questions, look for a different one.
As with any reverse mortgage, keep in mind that you will be responsible for the taxes and the homeowner's insurance on the new products. And the loan will come due as soon as you move or die.
Experts believe the new proprietary reverse mortgages will fill a need.
"Most companies in the space are seeing if they can create something creative in a marketplace that has not seen much innovation in a long time," said Hopkins. "You will see a lot more reverse mortgage products that exist today."
Donna Fuscaldo
is a freelance writer whose work has appeared on Forbes, Money Crashers, Investopedia and Pymnts.com.
Read More