New Year's Resolutions for Family Caregivers
Be kind to yourself. Forget trying to be being perfect. Find support. Start the year with these and other stress-busters.
So they're popping the champagne, setting fireworks worldwide, and yelling Happy New Year! But what if you're a family caregiver, and especially if you've been at this for a while, you don't feel much like celebrating? The times have been challenging, and you have no idea what lies ahead.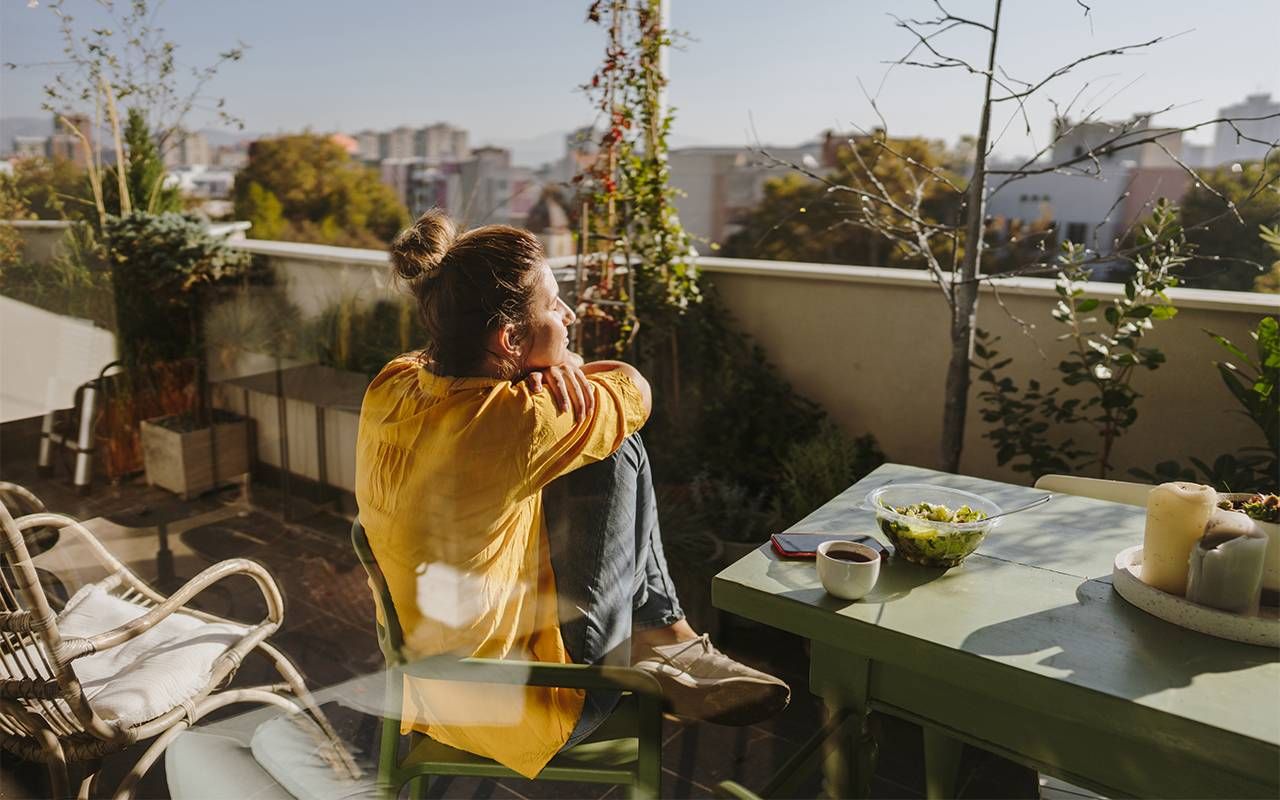 Are we doing a good job? Are we doing enough? Are we measuring up?
I know what this feels like. I've been a caregiver for my mom for 13 years — she's 105. So while we may seem on the outside to be leading everyday lives, we live, at the same time, in the unique, stress-filled, 24/7 world of caregiving.
Thus, when the clock strikes midnight and the ball drops in Times Square, here are some stress-busting resolutions for us caregivers:
Tear Up The Scorecard
We're used to judgments, grades and apps that tell us if we've met the fitness goal for the day. Where I come from, the business world was delighted to embrace the Balanced Scorecard—everything could be measured, judged and improved upon. 
And ultimately, problems could be fixed. But, well, you and I know caregiving doesn't work that way.
"I want to be a good daughter," one long-haul caregiver said. "I'm doing the best I can, but it's hard for me when I can't do something to solve the problem."
Are we doing a good job? Are we doing enough? Are we measuring up?
Yosaif August, the author of "Coaching for Caregivers" and the caregiver for both his father and his mother, puts it this way: "You don't go before a judge and say, am I a good daughter, am I a good son? There are no arbiters; there's no mediation. We're the only ones who get to decide."
So you decide. Tear up the scorecard. Resolve this year to skip the daily evaluations. And if you feel you absolutely must make a personal progress report, give yourself a gold star — for committing to this incredibly challenging job, showing up, and getting through today.
Settle For Messy
This is one job where perfectionists need not apply. You may well be a Type A person — maybe that's why you landed this job. But you're a Type A person in a Type B job. This job is constantly evolving, demanding everything you've got and more. And it doesn't necessarily finish neatly.
"We as caregivers beat ourselves up for the things we didn't do."
Mary Ingalls Brown is a behavioral health counselor at Kaiser Permanente health care: "Yes," she told me, "this idea of wanting to be everything for the person, to make it a perfect day every day — the reality is that there is no perfect." 
"Perfect is going to be unpredictable, it's going to be messy. The only thing you have control over is how you choose to respond."
"We as caregivers beat ourselves up for the things we didn't do," says Judith Pedersen, executive director of Hearts of Hope Foundation and a caregiver for her late father.
"Instead, we should give ourselves credit for what we did do. Give yourself a break. You deserve it. Permit yourself not to be perfect." That's your second resolution.
Don't Fly Solo
Yes, I know — you are probably doing this alone (over 60% of family caregivers say they're the sole caregiver or carry most of the load). Then, there's that sibling who isn't helping out or shows up once a year.
And, yes, there's a medical team and maybe also a hospice team, but the emotional burden, and possibly all the decision-making, is ultimately on your shoulders.
"Don't try to do it in a vacuum, all alone," says social worker Jenica Polakow. "Find your tribe — a therapist, friends who've had a similar journey, a support group. Support is huge."
You can put your informal support group together, or you can join one that's already going. Here's where to look: Daughterhood Circles; The Alzheimer's Association; AARP Family Caregiving (be sure to check out their Family Caregiver Local Resources guides); Caregiver Action Network; Family Caregiver Alliance; and Rosalynn Carter Institute for Caregivers.
Search "Caregiver Support Groups Near Me," and you'll find groups for various medical and mental health issues and various communities — working daughters, the LGBTQ+ community, caregivers for wounded veterans, children, spouses, and older parents.
This year, resolve that you're not going to keep it all inside.
Take support groups for a test drive. Find people you feel comfortable with, and find a group that's addressing the problems you're facing (especially if you're dealing with dementia, find people who may be one step ahead of you and learn from them).
This year, resolve that you're not going to keep it all inside. Support groups can give you a safe space to tell your story, let the energy out, and listen to how other caregivers cope. You don't have to fly solo. Let some other caregivers be your co-pilots.
Take Time-Out — Even If It's Just For A Minute
One minute? Actually, yes. The meditation app Headspace says, "it might surprise you to find out that in 60 seconds, you can completely reset your mindset." 
The University of Michigan Health Service website details five different one-minute stress reducers. Writing in Psychology Today, Dr. Chris Gilbert says even one minute of light exercise can make you feel better immediately.
Ready to de-stress? Here's a bunch of Minute Mood Hacks to try out:
Listen to a short bit of your favorite music, play music
Meditate, do a few yoga poses or tai chi
Watch a few scenes from a movie on your phone, iPad, or TV
Laugh — check out comedians on YouTube or Netflix
Read and listen to an audiobook
Hug a warm washrag to your face
Garden, sit in the sun, open your window and listen to the birds
Walk around the block, look at a favorite tree, do some "green exercise" (a mini-workout outdoors)
Send an email to a friend
Work on an art project, pick up your knitting or crocheting
Play solitaire or Wordle
Treat yourself to some online shopping, take an internet trip to an exotic place
Start with one minute, and see if you can build up to 5 or 10 minutes. It will refuel and recenter you. And, especially for long-haul caregivers, it's the key to survival.
In short, resolve to leave the world behind, one minute at a time. Try a Minute Mood Hack first thing in the morning, or squeeze one in during the day. There are 1440 minutes in a day. So pick one minute, and start there.
Be Kind To Yourself
Most New Year's resolutions involve a lot of exertion or self-denial. Start working out. Give up chocolate cake. Stop smoking. This one asks you to let up. Take it easy on yourself. Go slow.
You are devoting a good part of your life — maybe virtually all of your life — to caring for someone else. That's an extraordinary, ongoing act of unconditional love. Yosaif August flips it, asking, "How about unconditionally loving ourselves?"
"At the end of the day," Mary Ingalls Brown says, "you need to be patient and compassionate with yourself."
So as the sound of "Auld Lang Syne" fades away and the New Year starts, it's hard to say what the future holds. 
But there is one thing we know for sure. Each day gives you a chance for a fresh start and a new day to be there for the person you love. If you lost your temper yesterday or your heart wasn't in it, you've got another day to try to do better.
You're learning every day in one of life's most strenuous classes. Resolve to take it easy on yourself. You're doing the best you can. Take it slow. Be kind. To yourself. Happy New Year.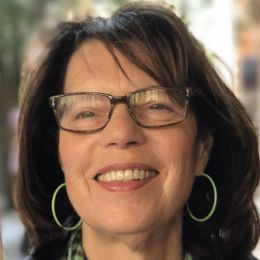 Connie Baher
Connie Baher is a writer and speaker on caregiving and re-imagining retirement. Her latest book is Family Caregivers: An Emotional Survival Guide. Published in USA Today, The New York Times Magazine, Forbes, and The Boston Globe, she is also the author of "The Case of the Kickass Retirement." She is a Harvard MBA, an entrepreneur, and a former tech executive.
Read More