Your Next Avenue: Season 1, Episode 1 Podcast Notes
Interview with Kerry Hannon: Finding a Job After 50
Listen to Episode 1: Finding a Job After 50
Interview with Kerry Hannon, who is a career expert, author and Next Avenue blogger
Summary:
Advice on dealing with age discrimination, changing careers, working part-time in retirement, encore careers, job interviews, resumés, LinkedIn, networking, where the jobs are, job boards and becoming a consultant. Read the detailed show notes from this episode.
Details About This Podcast: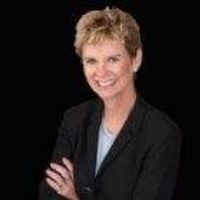 Kerry Hannon, a Next Avenue blogger and the author of books including Great Jobs for Everyone 50+, Getting the Job You Want After 50 for Dummies, What's Next: Putting Your Passion and Your Dream Job in Your 40s, 50s and Beyond offers practical advice on finding a job after 50.
She explains how to combat age discrimination from employers by proving you are up for the job; the best ways to make a career change successful; how to find fulfilling part-time work in retirement; switching to an encore career for the greater good; preparing for 21 century job interviews; the keys to a winning resume; how to use LinkedIn and network to find your next job; riding the "age wave" to find a job in a hot field and how to become a consultant as your second act.
Read These Kerry Hannon Articles From Next Avenue:
How to Keep Working Into Your 60s and Beyond
Laid Off? Tell the World on Social Media
7 Ways to Find Career Satisfaction After 50
Kerry Hannon Books:
Getting the Job You Want After 50 for Dummies
What's Next? Finding Your Passion and Your Dream Job in Your Forties, Fifties, and Beyond
More from Kerry Hannon: 
Kerry Hannon Website: Kerryhannon.com
Follow Kerry Hannon on Twitter @KerryHannon
Connect with Kerry Hannon on LinkedIn