The No. 1 Thing to Do When Job Hunting
Advice from the recent Career Thought Leaders conference
Do you know what the single most important thing to do is when you're looking for a job in 2015?
 
Get a referral into the employer. "I know of no other practice that will get you more success that that," Gerry Crispin said during his keynote presentation to career coaches, resumé writers and consultants at the Career Thought Leaders (CTL) annual conference last Friday in Baltimore, Md. "You have to work 14 times as hard to get a job without one."
 
The Data on Job Referrals
Below, I'll provide tips from three of my colleagues who attended the conference on how to get referred. But first let me show you why Crispin, co-founder of the CareerXroads consulting firm and one of the country's foremost experts on recruitment and hiring strategies, is so emphatic about referrals.
(MORE: How to Avoid Job-Search Burnout)
 
He backs up his assertion with data his firm has collected from 165,000 candidates applying to jobs at 175 companies over the past four years.
 
Here's how Crispin laid out his case, based on the data:
 
If a company gets 100 responses to a job posting, 50 percent (or more) are generally not qualified. Of the remaining applicants, only two will likely be referred in. Normally, an internal recruiter wants to present at least four or five suitable candidates to the hiring manager. As a result, qualified candidates with a referral get presented to hiring managers 100 percent of the time.
 
Or to put it more succinctly, as resumé expert, author and CTL co-founder Louise Kursmark tweeted at the event: "100% of qualified referrals are interviewed. Boom! #Jobseekers, spend your time getting referrals, not blindly applying."
(MORE: Older Job Seekers Get Hired for Less)
 
According to Crispin, recruiters received an average of 185 resumés per job posting last year (up from 85 just four years ago). At some companies, like Google, that number is more typically in the thousands. Starting to see see why getting a referral can improve your odds of getting hired?
 
How to Get Job Referrals
As for the best way to get referrals into a company where you want to work, Melanie Lenci of Resumerelief.com says: "Search LinkedIn to find any contacts you have that either work currently, or in the past, at the company. If possible, search the company's website to see if there is an employee directory to see if you know of anyone."
 
John O'Connor of CareerPro Inc., based in Raleigh, N.C., says: "Work your local network — the people you know from professional associations, fraternal organizations, volunteer organizations and the like. Those people often have leadership positions within the companies that you may be targeting, so don't forget them."
(MORE: 6 Job-Search Tweaks for 2015)
 
And Marie Zimenoff, the new owner of CTL, who's based in Fort Collins, Colo., says: "It's really about building relationships with your target companies before a position is posted so that you already are a referral ... a known entity. Once a position is posted, the walls go up and it's really too late."
 
3 Ways Firms Are Improving Recruiting
I also want to share encouraging news about how some enlightened firms are simplifying and humanizing their recruiting processes, according to Crispin.
 
More companies (although still too few) are being more forthcoming about each step of the application process. For instance, they tell you from the get-go that if you get to the third stage of the interview, you'll be asked to do a panel-style interview. Others, like software company Sage, pledge to "provide a transparent process and interviews full of valuable feedback."
 
Some companies have set up chat rooms so applicants can ask questions about the business and its job-application process. For example, NBC Universal hosts two chats a week for prospective applicants. Crispin says that if a company offers this kind of thing, you can find out online on its career page.
 
Other companies are providing more information about their interview process. For example, Accenture has an app that helps candidates better learn about the company and prepare for interviews there.
 
But Crispin says it's unlikely that companies will grow more transparent about salaries early on in the job-application process. "I talk to employers about this all the time," he said, "Yet corporations have the most extraordinary cognitive dissonance around this issue."
 
For now, your best bet to sleuth out salary information is through sites like GlassDoor.com and by asking the people in your network who might provide a referral for you. Once again, it all comes back to referrals.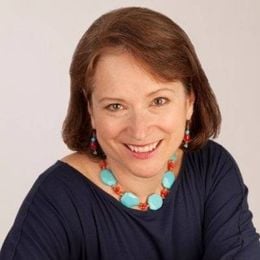 Nancy Collamer
, M.S., is a semi-retirement coach, speaker and author of Second-Act Careers: 50+ Ways to Profit From Your Passions During Semi-Retirement. You can now download her free workbook called 25 Ways to Help You Identify Your Ideal Second Act on her website at MyLifestyleCareer.com (and you'll also receive her free bi-monthly newsletter).
Read More