Why I No Longer Feel Guilty About Taking Vacations
Seeing travel through her father's 94-year-old eyes made all the difference
I used to feel guilty about indulging my love of travel and found creative ways to convince myself that each vacation wasn't as pricey as it seemed.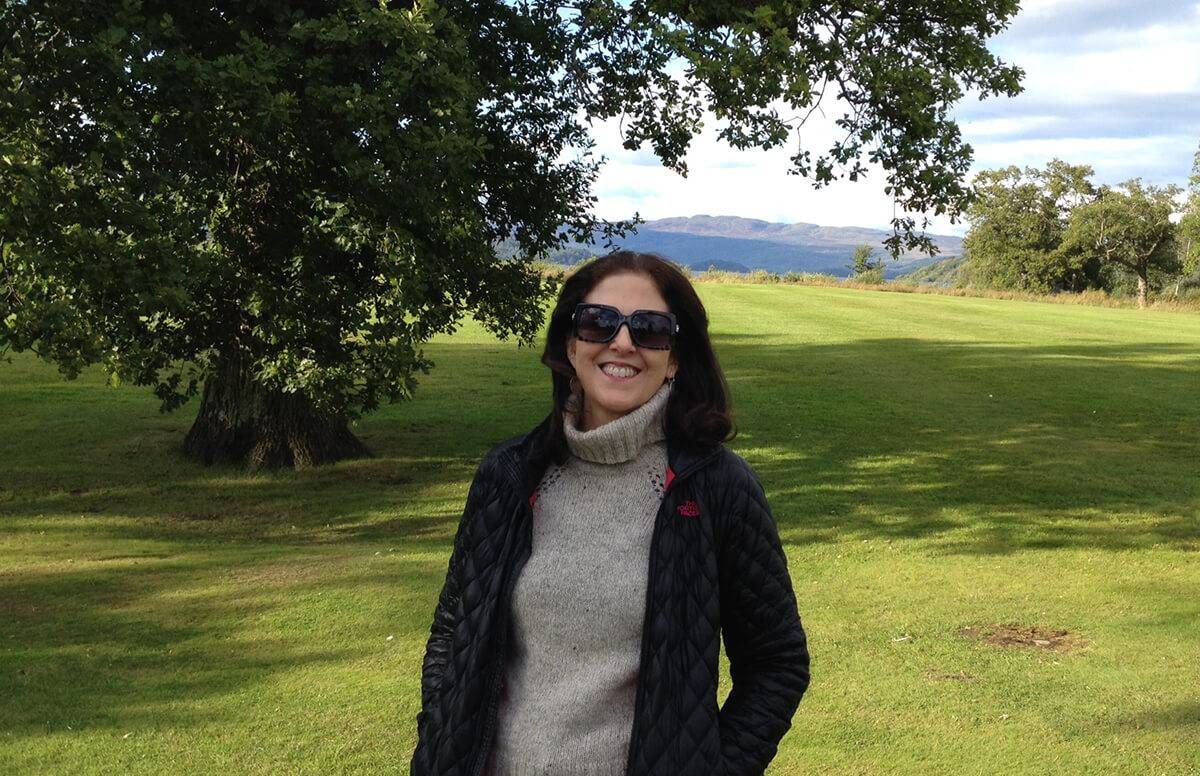 My typical approach was to divide the cost of my trip by all the days of traveling and planning. After all, I loved the anticipatory stage — sitting at my home computer, riveted by photos of the magnificent vistas that I would soon be seeing and the beautiful hotels where I'd be staying. No matter what pressures I felt at work, just knowing I was soon going to be away made everything feel better. It made sense, I told myself, to divide the final tally of the trip by including the planning time.
My time spent rationalizing travel expenses is over, though.
I no longer feel any guilt about splurging on travel. This shift in attitude is due to my 94-year-old father. During the last few years, I've been struck by how often he, so limited in mobility because of a rare neuropathic condition and Parkinson's Disease, has travel on his mind. Mention to him that you're planning a trip for work or pleasure and he'll quickly launch into a tale of visiting that area or somewhere in that general region.
At first, I assumed that my dad's physical limitations sparked his desire to recapture visits to far-off destinations. What I've come to realize, though, is that his remembrances are about much more than geography. Recollections of each trip trigger fond memories of the man he was and what he was going through at the time.
A Vacation Can Make Memories That Last
When I recently asked my father what his favorite vacation was, he instantly responded, without any doubt in his voice: "Arizona!" I didn't let him see, but I welled up in tears. That trip was taken right before my mom died, when she was in a brief remission from ovarian cancer.
It was hardly their most exotic escape. They'd previously visited the pyramids in Egypt and the ruins of Pompeii and stayed at the luxurious Le Meurice Hotel in Paris. But it was clear that the precariousness of my mother's health — she'd just completed a brutal bout of surgery and chemo treatments — accentuated the joy and gift of just getting away and being together.
Sparked by seeing my dad relive his past via vacation memories, I'm now noticing how each of my travels is similarly intermingled with what I was experiencing at the time.
I have blissful memories of Block Island; it also happens to be where I fell in love with my husband). And Portugal — delicious dinners at the Fortaleza do Guincho Hotel; magnificent walks through the gardens of the Palacio de Seteais in Sintra; watching local women hand-embroider wool rugs in Arraioles... These mental snapshots speak to the country's beauty and charm. But I've also no doubt that my idyllic recollections about Portugal are tinged by my frame of mind at the time of my visit. I was newly married and ecstatic about having two weeks free for sightseeing and adventure.
Behavioral economist Daniel Kahneman differentiates between "the experiencing self" — the lives we live continuously that are composed of moments that are lost forever — and "the remembering self" — the memories that become the defining stories of our lives.
Vacations are treasure troves of memories. My two daughters are now grown, and while I like to think that I remember much about their growing up years, the day-to-day details have become a bit of a blur. Our family trips, inevitably colored by our girls' moods, behavior and stages of development, I now see, function as markers in our lives — helping us track our journey.
Trips and Turning Points
A summer stay at Smuggler's Notch in Vermont stands out because our then painfully shy 7-year-old shocked and amazed us by volunteering to stand up and sing You've Got a Friend at a karaoke event in front of a crowd full of strangers. It was one of the many times I witnessed the benefits of taking time away from our daily routines to be together as a family.
When our girls were in their early teens, a family excursion to London had an unexpected and welcome outcome. Our older daughter, who until then was totally uninterested in history, became a superb social studies student upon her return to the States. Seeing the Tower of London and costumed re-enactments made events described in her school texts come alive. It turned out to be a turning point in her education.
Even the less-than-idyllic travel remembrances have become family lore — and amuse us in retrospect.
I can't help but laugh when I think that the daughter who once groaned as we hiked up Monument Mountain in Massachusetts now takes to the hills any chance she can. She recently completed a five-day trek to Machu Picchu. Her shift from couch potato to fitness fanatic is not a path I would have predicted.
I recall my exasperation when my kids wouldn't happily trot off to our resort's children's program, like all the other kids seemed to do. Just a few years later, my husband and I became the clingy ones, pleading with our teens to disengage from their peers and spend time with us.
Things have now come full circle.
Aside from occasional family trips, my husband and I travel again as a twosome. Both of our daughters have inherited our passion for travel, an activity I now regard as a gift that keeps on giving. I can see it's not just about the countless photos of places we've visited, the stamps on our passports, the lovely mementos. It's really about creating mental snapshots of our lives.

Counting the Days
My dad worked as an accountant. I doubt he sees his behavior in banking terms, but I suppose one can say he amassed a wealth of memories while traveling and now retrieves them, providing him with comfort during his retirement.
As for me, I now realize that the price of travel needs to be amortized over, not just the days of planning and vacationing, but all my future years.
Recently, my neighbor down the street, a woman who is widowed and retired, told me she hasn't gone on a trip in five years — since she was hospitalized in Salzburg after a fall. Older and alone, she feels too vulnerable to see the many sights she'd like to visit. "Go now!" she tells me.
I hope to. These are the memories that are going to last me a lifetime.

Miriam Arond
is the former director of the Good Housekeeping Institute and the former editor in chief of Child and American Health magazines. Her post-magazine pivot: She is president of Miriam Arond Consulting, a brand strategy firm, and director of communications at WJCS, one of the largest human service organizations in Westchester County, N.Y.
Read More