No 401(k)? Your State May Come to the Rescue
A steady stream of state laws is giving workers access to retirement plans
Thanks to the aging of the baby boom generation, the phrases "too little" and "retirement savings" has become almost one word — toolittleretirementsavings. The popular stereotype is that boomers are lifelong profligates. Save for retirement? That's for tomorrow, the thinking goes. But the real issue is that about half of private-sector employees (55 million workers; many at small businesses) aren't covered by an employer-sponsored retirement plan. And the percentage of private-sector workers with such a plan hasn't budged since 1979.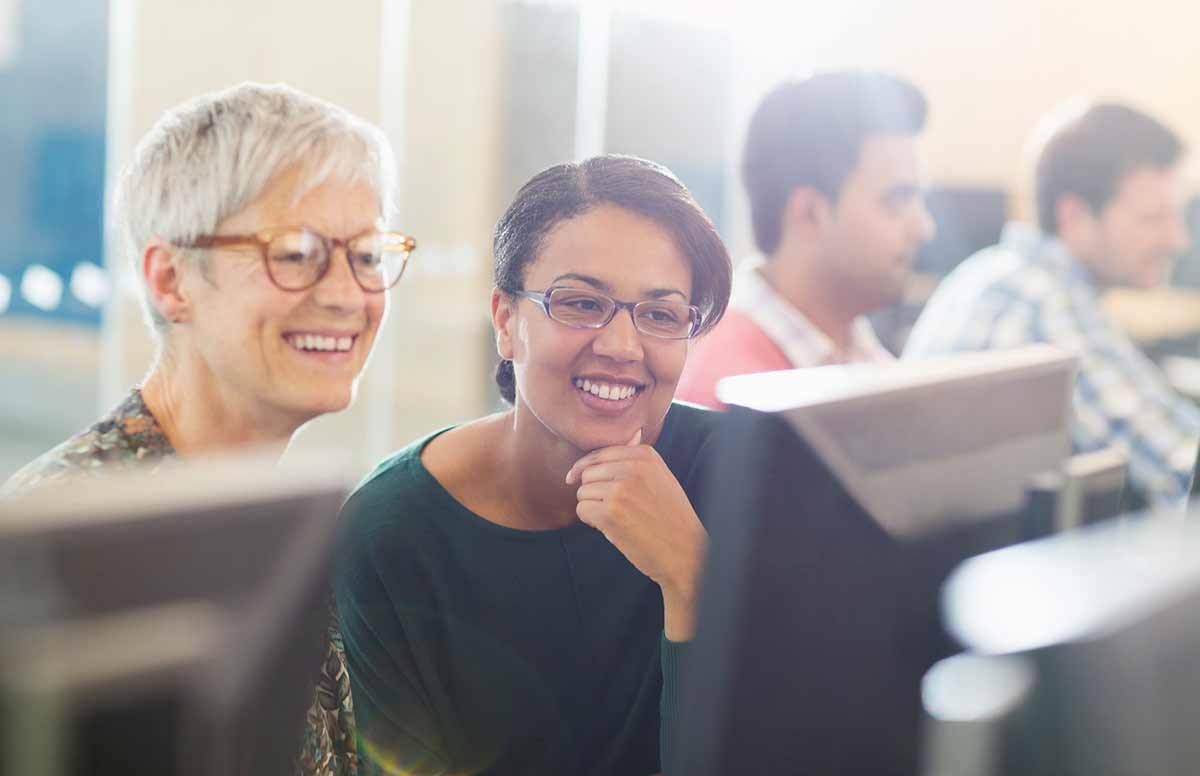 In an increasingly dysfunctional Washington, D.C., no major legislation aimed at boosting coverage has made its way to the President's desk since 2006. The Obama Administration's voluntary MyRA launched last year — essentially a Roth-IRA funded through payroll deductions, targeted at young, low-income workers — is small-scale compared to the scope of the problem.
States Get on the Retirement Plan Bandwagon
The good news: The states have been stepping into the breach. Today, California Governor Jerry Brown is signing into law the state's Secure Choice Retirement Program (more on that shortly).
When I recently attended the annual Retirement Research Consortium Meeting in Washington D.C., I learned that 31 states have enacted, proposed or considered legislation that would mandate employer-based retirement plans for residents. Aside from California, legislation has already passed in Illinois, Connecticut, Maryland and Oregon.

"The state activity is likely to lead to the biggest increase in coverage in literally decades," says David John, senior strategic policy adviser at the AARP Public Policy Institute. (AARP strongly backs the state-level employer retirement savings mandate.) "What we're seeing right now is a major improvement in the status quo," notes John.
These initiatives have the hallmarks of a bipartisan movement, as other states are taking up the issue.
The states have a number of different motivations. State and local public-employee groups are rallying to the cause, fearful that their retirement plans could be at risk if their private-sector peers remain uncovered. State policymakers also want to protect future state budgets from rising demands for government services due to aging residents lacking retirement savings.
Meantime, the federal government's Department of Labor is supporting the activity by streamlining the regulatory process. And advocates like AARP hope the expansion of state mandates will eventually push Washington to adopt a federal version.
What Some States Are Trying
Here's a taste of what's been proposed and what's passed in a few places:
California's Secure Choice, four years in the making, will be an Automatic-IRA plan, better known as an Auto-IRA. Its prime beneficiaries: the roughly 6.3 million private-sector employees — nearly two-thirds minority — who work there for companies without retirement plans.
With Secure Choice, employees at firms with five or more workers without employer-sponsored plans would be automatically enrolled in a payroll deduction plan. Employees could opt out if they chose. If an employee didn't select a contribution amount (2 to 5 percent of pay), 3 percent would automatically go into a professionally managed account. When the program begins, the money will be invested conservatively, in U.S. Treasuries or similar low-risk assets. Employee contributions would automatically escalate in 1 percent a year increments, up to 8 percent of salary, unless a worker opted out of that provision. There would be no employer match.
In the past couple of years, New Jersey and Washington State have taken a much less promising route that won't boost coverage much. Instead of an employer mandate, they've created centralized marketplaces for employers to learn more about retirement savings plans and then offer low-cost, low-burden plans if they choose.
Massachusetts established in 2012 a savings plan for small nonprofits. It's now exploring an intriguing hybrid for the private sector. Massachusetts would create an employer-mandated auto-IRA, but employers could choose an alternative: They could join a multiple employer 401(k) plan, sometimes called a MEP. It's a 401(k) plan that covers employees from a group of unrelated employers, ideally lowering the cost of managing a plan by combining contributions and investment returns into a single pool. The account would be held by the individual participant.
More Savers, More Saving
Not only would programs like these give more people the ability to save regularly for retirement, they'd likely increase the amount those workers save.
According to the 2016 Employee Benefits Research Institute Retirement Confidence Survey, 67 percent of surveyed workers without retirement plans said their assets totaled less than $1,000 in 2015, compared to just 9 percent of ones with retirement plans.
Who's Fighting These New Retirement Programs
Believe it or not, some pockets of the financial services industry are militantly fighting the state initiatives. There's been determined opposition from the mutual fund industry, the life insurance industry, the securities industry and other business groups. (You can get a flavor of the opposition by reading this letter opposing California's Secure Choice from the top lawyer at the mutual fund industry trade group, the Investment Company Institute.)
The investment industry in particular seems worried that competition from low-fee employer-mandate plans will negatively affect their business model. In my view, that argument is specious. Any pressure to lower the cost of retirement savings plans while expanding coverage is for the good.
The Likely Effect of the Plans
The overall impact from the state auto-IRA initiatives is likely to be somewhat muted, however. For one thing, a number of states won't join the movement and, even among those that will, the initiative is unfolding slowly (largely because of industry opposition). For another, auto-IRAs don't come with an employer match, a financial boon for any retirement savings account.
How these new plans are designed is also critical to their success.
That was a theme running through a paper by Barbara Butrica and Karen Smith of the Urban Institute presented at the Retirement Research Consortium. In "The Potential Impact of Mandated Employer Pension Programs on Retirement Savings," they ran simulations to test the effect of state-mandated employer pension plans on projected retirement savings in 2065.
The projected share of older adults at age 62 in 2065 with positive retirement account balances increased by 11 percentage points under most of the simulations they ran. "Employer mandates increase participation," Butrica told the conference.
But the scholars found the smallest improvement when the mandate: is restricted to larger firms, invests conservatively, follows the Roth-IRA rules and has a 3 percent default contribution rate, among other things. The biggest increase came with things like: a 401(k) plan structure, a 6 percent default contribution rate and investments in stocks and bonds.
Average retirement account balances increased by $51,000 per person at age 62 and older in 2065 with the highest impact design, compared to only $3,000 with the lowest-impact option, they calculate.
Time for a Federal Mandate for Retirement Plans?
I think the federal government will eventually need to take the lessons from the states' experience and roll out a mandated retirement plan that includes all workers. The Obama Administration embraced the national auto-IRA mandate in 2009 and a proposal for one has been in its budget every year since. Sadly, the concept has gone nowhere.
That's because the term "mandate" is anathema to conservative legislators in Washington these days. And financial services industry lobbyists have adroitly blocked a federal initiative. Too bad.
"A national Auto-IRA would be a much more efficient way to close the coverage gap, offering substantial economies of scale and avoiding the laborious, time-consuming, and expensive process of setting up 50 different [state] plans," write scholars Alicia Munnell, Anek Belbase and Geoffrey Sanzenbacher at the Center for Retirement Research at Boston College. "This country needs federal legislation!"
They're right. Hopefully, Congress will wake up to the promise of a national auto-IRA, universal 401(k) or similar plan that makes setting money aside for retirement easy and automatic for all employees.
People with savings have more choices in their old age and need to rely less on government services. Seems to me that's the kind of public policy deal liberals and conservatives can embrace.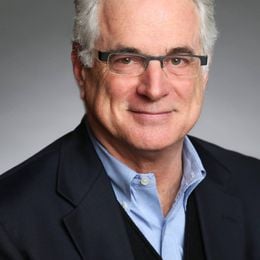 Chris Farrell
is senior economics contributor for American Public Media's Marketplace. An award-winning journalist, he is author
 of the books Purpose and a Paycheck:  Finding Meaning, Money and Happiness in the Second Half of Life and Unretirement: How Baby Boomers Are Changing the Way We Think About Work, Community, and The Good Life.
Read More