How Everyday Noise May Be Hazardous to Your Health
The world keeps getting louder, but there are ways to escape the cacophony
The quote from writer Antoine de Saint-Exupéry on the opening page of Bernie Krause's newest book seems to sum up Krause's worldview: "What is essential is invisible to the eye."
Krause has lived life almost literally "by ear." A renowned nature-sound recordist, he's widely considered the dean of the emerging field of soundscape ecology -- the study of how sound fits into the natural world and can signal its health -- or decline.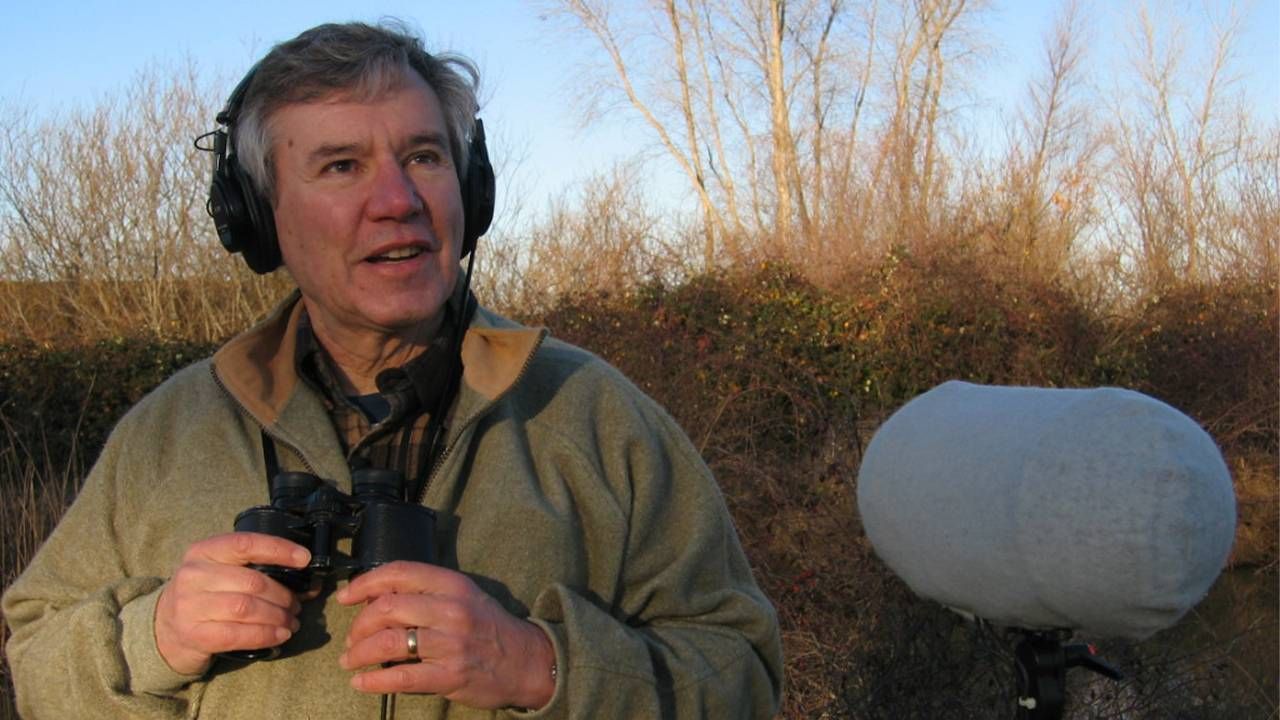 A new exhibition based on Krause's half-century journey of discovery has just opened as a "sound sculpture" at the Peabody Essex Museum in Salem, Mass., and runs through May 22.
"We think we've become accustomed to the din. We haven't."
So at age 82, Krause seems like a "natural" to take on the most ignored type of ecological pollution: noise. In his seventh book, "The Power of Tranquility in a Very Noisy World,"  he casts hearing as the stepchild of the five senses.
"Sound, in general, is so misunderstood in our culture," says Krause. "That's mostly because we're a visual culture and there aren't many words to describe sound."
Sound or Noise?
Krause says due to the constant din of modern life — from the roar of jets overhead to the gas pump video ads that won't shut up — we've become desensitized to noise in our environment or "soundscape," as he would describe it.
"​​We think we've become accustomed to the din. We haven't," writes Krause in his book.
"Chaotic or incoherent sound is what I mean when I talk about noise," he explained to Next Avenue. "Music, language and theater tend to be coherent expressions of sound. But most of the random sound that we hear in our environment now is distracting noise. And much of that is human-generated."
"It seems to be a low priority here in the U.S. because there's still no clear definition of what noise is."
And it may be harming us. Krause maintains that this anthropogenic racket takes an insidious toll on our collective and individual health, elevating levels of stress hormones and raising blood pressure. 

"Even though we fail to recognize the stress consciously, we're still affected," says Krause, who cites a 2017 study published in the medical journal Lancet, which concluded that noise is the "largest modifiable risk factor for developing dementia, exceeding that of smoking, HBP [hypertension], lack of exercise and social isolation."
Krause, who has seen (and recorded) nearly every corner of the world, says the problem is especially acute in the U.S., where federal programs to address noise pollution were largely defunded 40 years ago. 
"It seems to be a low priority here in the U.S. because there's still no clear definition of what noise is," he observes. "But that isn't the case in other parts of the world. The EU (European Union) is very proactive about noise, mostly through a loose collaboration with the World Health Organization. China is consciously and proactively confronting noise issues in a few heavily populated areas."
Krause attributes some of this to the American culture, which tends to equate noise with power. As he puts it, "Ego gratification is built on a foundation of noise."
Think of the professional football stadiums where fans compete among cities to see who can generate the most noise, egged on by glaring Jumbotron graphics that say, "Get Loud!"
Restaurants: The Worst Offenders
"In our relatively short time," Krause writes (meaning since the Industrial Revolution), "we've largely sheltered within an expanding bubble of our own technological din, drawn to virulent destructive signals and dismissing those that may be restorative."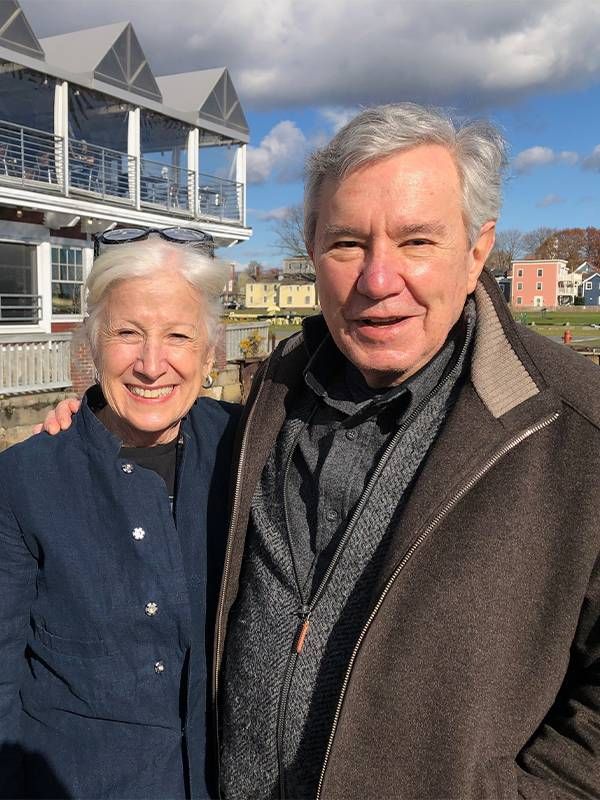 We've all had to plug our ears momentarily to gird against sirens, jackhammers or a thundering herd of intentionally deafening motorcycles. But Krause says restaurants have become some of the worst offenders. 
"When my wife, Katherine, and I go into a place to eat, we have these apps on our cell phone so that we can measure the sound level. And if the level is over seventy-five or eighty dB [decibels], we walk. We just go away to another place where it's quiet, where we can hear each other," he says. 
Sustained noise levels above 85 dB can cause permanent hearing loss. Most gas-powered leaf blowers generate over 100 dB at close range, but a noisy restaurant can easily reach 120.
Restaurant noise carries a particular irony because, Krause says, sound is like food. 
​​"Oh yeah, if you have the right food and the ability to properly digest it, you're going to feel healthy," he explains. "Same thing with sound. If you feed your ears the right kinds of sounds, it's going to have a positive effect on you. While this concept has not yet been disseminated in our country, it's been a factor with older indigenous groups that have lived more closely connected with the natural world for thousands of years."
The Noise Reduction Diet
The Krause prescription is to go on a noise-reduction diet. The first step, he says, is to sharpen your noise filter.
"First, figure out what noises do to you," he advises. "With your smartphone in hand, go outside your front door, turn on your recorder [most phones have built-in voice recording apps], and try to record any bird that happens to be in your vicinity. Then, try to isolate just that one recording. By doing that, you'll hear how much noise there is when you listen back to the sound you've worked so hard to record."
Then, think about where you might go nearby where the birds would have less competition. When you find that sweet spot and "claim your peaceful spaces," the effect can be transformative. Krause speaks of some of his own experiences as "an overwhelming impression of sanctity."
Many of Krause's assertions are backed up by science. A related 2018 review of 143 studies by researchers at the University of East Anglia in the U.K. found "evidence that exposure to greenspace is associated with wide-ranging health benefits," though it concedes that such exposure may be hard to come by for many. 
"The sonic virus is transmissible and whole communities suffer from the impact of these incoherent sounds."
"Increasing urbanicity and modern lifestyles can mean that opportunities for human contact with nature become less frequent," the authors wrote. It might help explain the rising popularity of what the Japanese call "forest bathing" -- literally a therapeutic immersion in nature.
To be sure, Krause has encountered people who claim the opposite, like the urban couple who fled his Northern California guest house after one night because it was too quiet. Krause would contend that they're deluding themselves.
"The sonic virus is transmissible and whole communities suffer from the impact of these incoherent sounds," says Krause. "It has become part of the fabric of our lives, one that we have to re-weave if we're to thrive in healthy ways."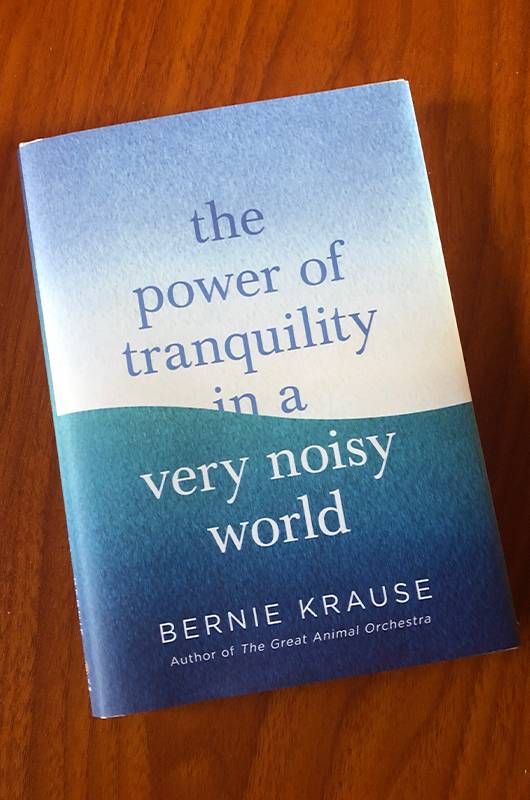 The COVID-19 lockdowns offered a rare interlude of relative quiet, with the usual drone of urban noise suspended. Scientists reported that birds actually lowered the volume of their calls because they didn't have to "shout" to be heard. 
People around the world took the opportunity to record their own natural soundscapes. Some wrote to Krause about their experience as city dwellers, hearing birdsong and other sounds of nature from their decks -- in some cases for the first time -- and describing feelings of well-being.
"I can only speak for myself and a few others who've experienced what I know to be true," says Krause. "Most feel engaged in the present, relaxed and centered, bathed in a serene wash of luminous sound. I certainly do."
Noise pollution isn't a new phenomenon; it was a topic for debate 2,000 years ago when the Roman Stoic philosopher Seneca wrote his essay, "On Noise." At the time, his rooms were located above a public bath and gymnasium, both notoriously raucous environments. But Seneca claimed that inner peace was the key to his survival.
"I no more notice all this roar of noise than I do the sound of waves or falling water," he wrote. "For I force my mind to become self-absorbed and not let outside things distract it. There can be absolute bedlam without so long as there is no commotion within."
Krause's response: "He never heard a Harley motorcycle, did he?"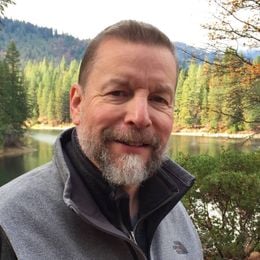 Craig Miller
is a veteran journalist based in the northern Catskills of New York. His reporting is focused on climate science and policy, energy and the environment. In 2008 Miller launched and edited the award-winning Climate Watch multimedia initiative for KQED in San Francisco, where he remained a science editor until August of 2019. He's also a proud member of his local volunteer fire department. Follow him on Twitter @VoxTerra.

Read More