Nominate Your Favorite Do-Gooder For a Prize
L'Oreal Paris Women of Worth and The Encore Prize are looking for candidates
The Oscars and The Golden Globes are behind us, but nominations are now open for two of the most meaningful awards: L'Oreal Paris Women of Worth and The Encore Prize from the nonprofit Encore.org. This is your chance to suggest names and help shine a light on people, projects and programs striving to make the world a better place — maybe even yourself or your nonprofit.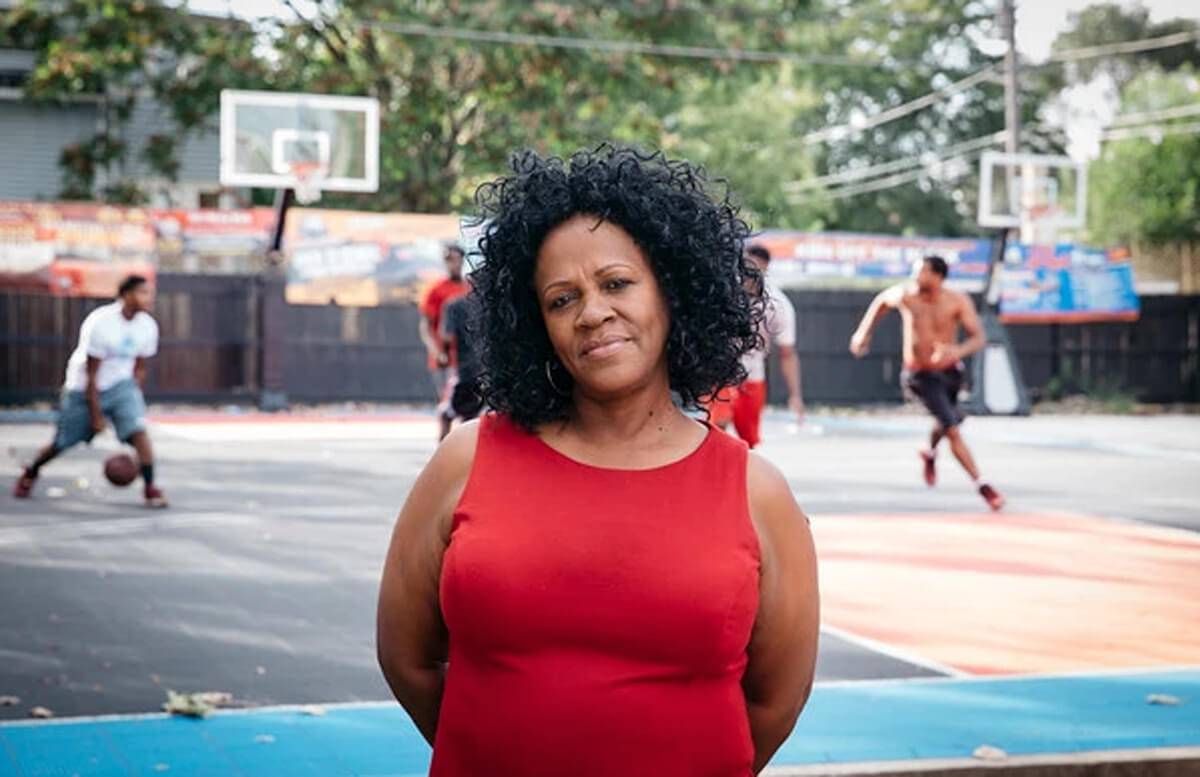 Although the 10 annual Women of Worth honorees can be inspiring women leaders age 16 and older with a record of exemplary volunteering service in the United States, some of the most impressive recent winners are 50 or older. The Encore Prize goes specifically to programs and products that bring the talents of people over 50 to help kids who need champions.
L'Oreal Paris Women of Worth
"We are so inspired by our Women of Worth honorees that have continued to impact the lives of others, even after the age of 50 — Diane Latiker, SuEllen Fried and Charolette Tidwell serve as wonderful examples of the potential for women to give back at every age," said Karen T. Fondu, L'Oreal Paris president emeritus and chairwoman of Women of Worth.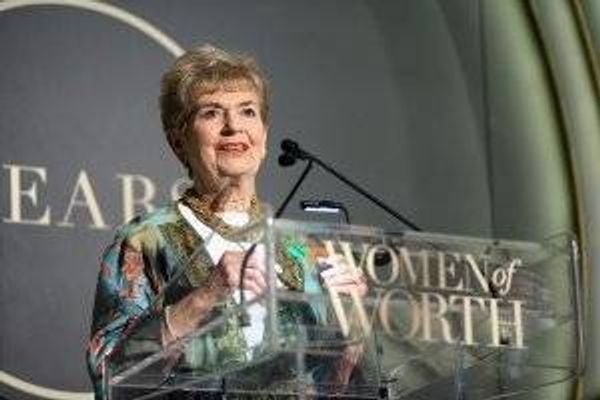 Fried co-founded Reaching Out From Within, a Kansas City, Mo., nonprofit that provides rehabilitation services for prisoners, when she was 50. Her work there led her to be named one of the Women of Worth honorees last year. "There is a magnet on my refrigerator that has become my mantra to everyone with whom I have a chance to speak: 'Life begins when you get out of your comfort zone,'" said Fried, who is 85.
Latiker was named one of the Women of Worth for her work with the Chicago-based group she founded, Kids Off the Block — an organization that helps low-income, at-risk youth find positive alternatives to gangs, drugs, truancy, violence and the juvenile justice system. Her latest endeavor: Fierce Over 40, an initiative she founded last year that inspires women 40+ to harness their power to change the world.
"Being named a Woman of Worth meant the work I was doing to change the world around me was supported, appreciated and shared with women like me who believed we could make a difference," said Latiker.
Tidwell, a former nurse, founded Antioch for Youth & Family, a nonprofit that provides supplemental food assistance to roughly 7,000 people in the Fort Smith, Arkansas, area, as well as youth development services and family assistance through personal enrichment programs.
She echoes Latiker's view of the significance of the Women of Worth honor. "Being a Women of Worth provides me an opportunity to inspire others and to help paint a bigger picture," she said.
Latiker's advice for women over 50 who want to help create change in the world: "Think about the causes that you care about and decide to get involved. You can make a difference at any age." Tidwell adds: As long as you have breath in your body, there is always something you can do to make this world better."
L'Oreal Paris will make a $10,000 donation on behalf of each honoree to a charitable organization of her choice. The honoree with the most online votes will get an additional $25,000 donation to her cause. Nominations will be accepted through May 31; the honorees will be named in December. The goal of the 13-year-old L'Oreal Paris Women of Worth program: to help spread the spirit of volunteerism across the country.
"I think the grant has fundamentally grown my organization's outreach. In fact, I know that it has," said Tidwell. "One woman told me, 'I know you've done a lot, but this award is a lightning rod.'"
You can nominate a Woman of Worth online at the Women of Worth site or by mail, sending a completed official nomination form by first class mail to Women of Worth Award c/o The Points of Light Institute, 600 Means St., Suite 210, Atlanta, Ga., 30318.
The Encore Prize
The Encore Prize is part of Encore.org's Generation to Generation campaign, which aims to connect people 50+ with young people who could greatly benefit from more support.
Encore.org and its funders are providing $100,000 in cash prizes to the five Encore Prize finalists. One will receive $50,000 as the Judges' Prize Winner; four will win $10,000 each and one will get the $10,000 audience prize. The winners will be named in November.
Encore Prize winners are actually not people, but innovative programs and products serving an urgent or timely need for a specific population of youth by engaging diverse communities of people 50 and older. Nominees should be teams with track records or partnerships needed to launch, develop and grow new programs or products that are either scalable or replicable and have a clear plan for financial sustainability. They can't have a partisan political agenda or be intended to promote a specific faith, and at least some of the youth who will be helped must be in the United States.
"There's no such thing for us as an organization that is too new or too old," The Encore Prize site says. "It's the freshness of the idea that we will be looking at, along with the potential to scale." Ideally, the idea should have the future potential of engaging hundreds or even thousands of older adults and helping the lives of hundreds or thousands of young people.
Last year's $50,000 Judges' Prize winner was Critical Bridge/Office of Mayor Sam Liccardo in San Jose, Calif. The $50,000 People's Choice Prize went to Hire Autism/Organization for Autism Research in Arlington, Va. The other three finalists, awarded prizes of $5,000 each, were: Family Promise of Summit, N.J., Grandmas2Go/Family Coaches of Jacksonville, Ore. and Table Wisdom of St. Louis.
You can make Encore Prize nominations at Encore.org's site. The application deadline is May 25.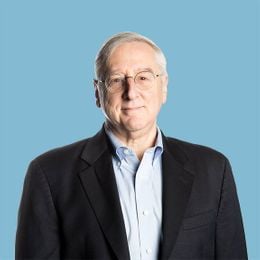 Richard Eisenberg
is the former Senior Web Editor of the Money & Security and Work & Purpose channels of Next Avenue and former Managing Editor for the site. He is the author of "How to Avoid a Mid-Life Financial Crisis" and has been a personal finance editor at Money, Yahoo, Good Housekeeping, and CBS MoneyWatch.
Read More