Non-Sugary Holiday Gifts That Say Thanks
Ideas for people you pay to help your family and maintain your home
It's the perfect time of year to recognize those whose services keep you and your family going all year long — caregivers, health care workers, gardeners and others.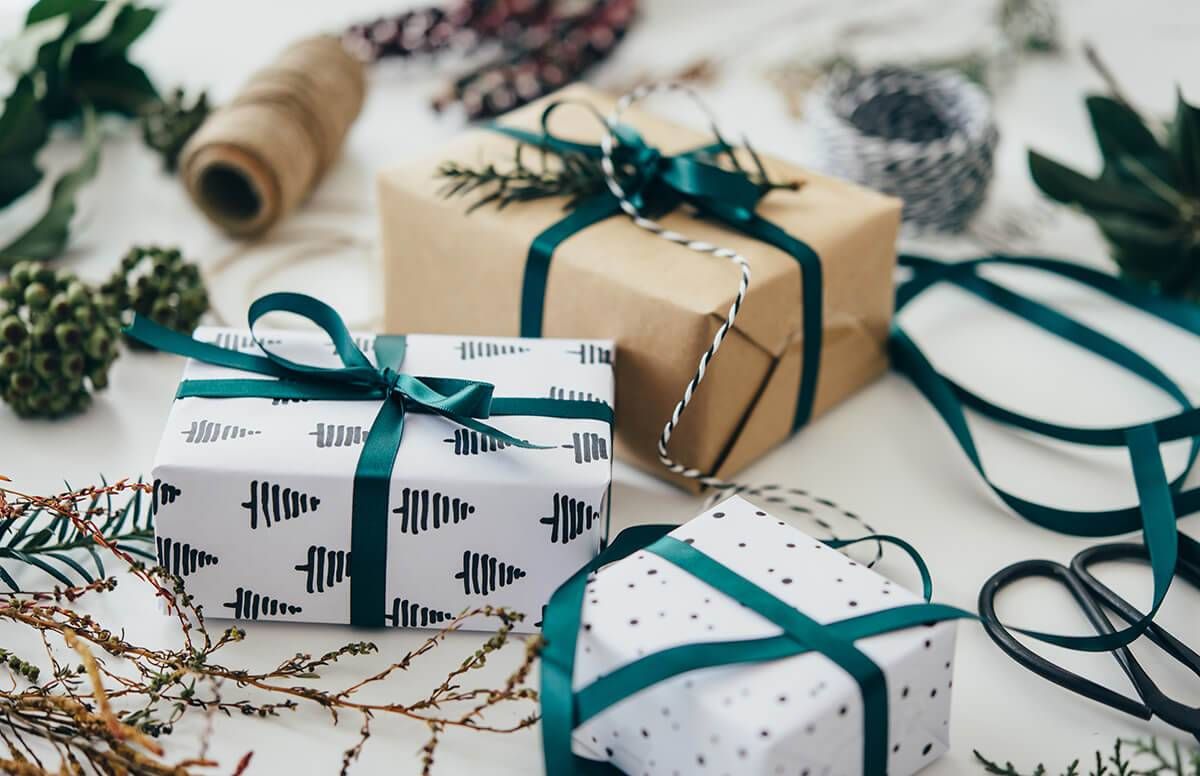 But it's also the season of sugar overload. From your gift recipient's perspective, that box of decadent chocolates or plate of home-baked goodies may represent one more obstacle in his or her struggle to follow a special diet or avoid holiday weight gain.
Other Food Options as Holiday Gifts
So what to give? You don't have to forgo a food gift completely, as it can still be a good choice for those whom you don't know all that well. Just steer toward wholesome rather than indulgent.
"Fresh fruit, dried fruit and nuts," suggests Mary Ann Johnson, president of the American Society for Nutrition. Make it a bit trendy, she adds, with "locally sourced foods and anything heirloom, such as heirloom fruits and vegetables. Add a package of heirloom seeds for the gardeners."
Assemble your own arrangements, rather than buying pre-packaged, the latter of which is often a bigger investment in fancy packaging than on quality contents. Bundle together items such as whole cashews, macadamia nuts, dried fruits or jars of locally prepared honey, jams or spreads.
Opt for organic, low salt or locally prepared when possible. Or put your dollars where they also do some good: purchase a small subscription to a local farm's community share program and treat your gift recipient to seasonal, fresh produce, while also supporting area farmers.
Gift Cards: Convenient and Flexible
If you believe a gift card or cash is impersonal, think again, says Yvette Gonzales of As You Wish Pet Sitters and president of the National Association of Pet Sitters. Gonzales says workers with a busy lifestyle, such as pet sitters, appreciate the convenience and flexibility of a gift card.
"We're always on the go, and sometimes can't sit in a restaurant and have lunch," Gonzales says, adding that cards for healthy, fast eateries or gas are always put to good use. "On the other end of the spectrum is a nice place where we can take an evening off and treat our spouse or partner. We don't get much time off, so anything that pampers us and causes us to spend some time on ourselves is always appreciated."
Practical and Personal Gifts
A practical item can be another thoughtful and welcome gift. Think of things that might make the worker's day easier: a high quality, hand-held flashlight for those who are often outdoors pre-dawn or after dusk; a thermos or insulated mug for early risers; a water bottle for any type of worker or comforting hand balms and lotions for those whose profession lends itself to frequent hand-washing.
Gifts that provide a glimpse into your personal side are a memorable way to express gratitude. If you have a hobby — woodworking, yarn or fabric crafts, painting, floral arts — a small product of your talents is a touching gesture.
A favorite family recipe, hand-written on a decorative card, enables you to share a food gift without adding to the abundance of the season. Or, if you travel, give an item you've purchased along your route, or share something new you've discovered.
"My husband and I just returned from Chile, where we were introduced to Carmenere grapes and wine," shares Johnson. "Our go-to gift this holiday season is Carmenere wine."
Be Aware of Restrictions
Some workers — such as hospice, health care workers, or delivery workers — must abide by certain rules, so check ahead if you are not sure. For example, Postal Service regulations restrict workers from accepting cash or cash equivalents (including checks or gift cards that can be cashed in). They also can't accept gifts valued over $20 and have a per-year limit of $50 in gifts from any one customer.
So if you'd like to thank your trusty postal delivery person, tuck a small snack into the mailbox — perhaps some warming teas, hearty dried soups or whole wheat crackers.
Keep It Simple
Remember that sometimes, it's the simple gestures that are most meaningful.
You might consider "donations made to a charity that the [recipient] supports or volunteers for," suggests Gonzales.
The holidays are the perfect time for showing appreciation to those to whom you've been grateful in 2017. This year, keep your gift recipient healthy and going strong by giving gifts that are low on sugar but high in thought.