What Nora Ephron Can Teach Us About Planning a Funeral
3 lessons from the late, great filmmaker and writer
(Editor's note: This story is part of a special report for The John A. Hartford Foundation.)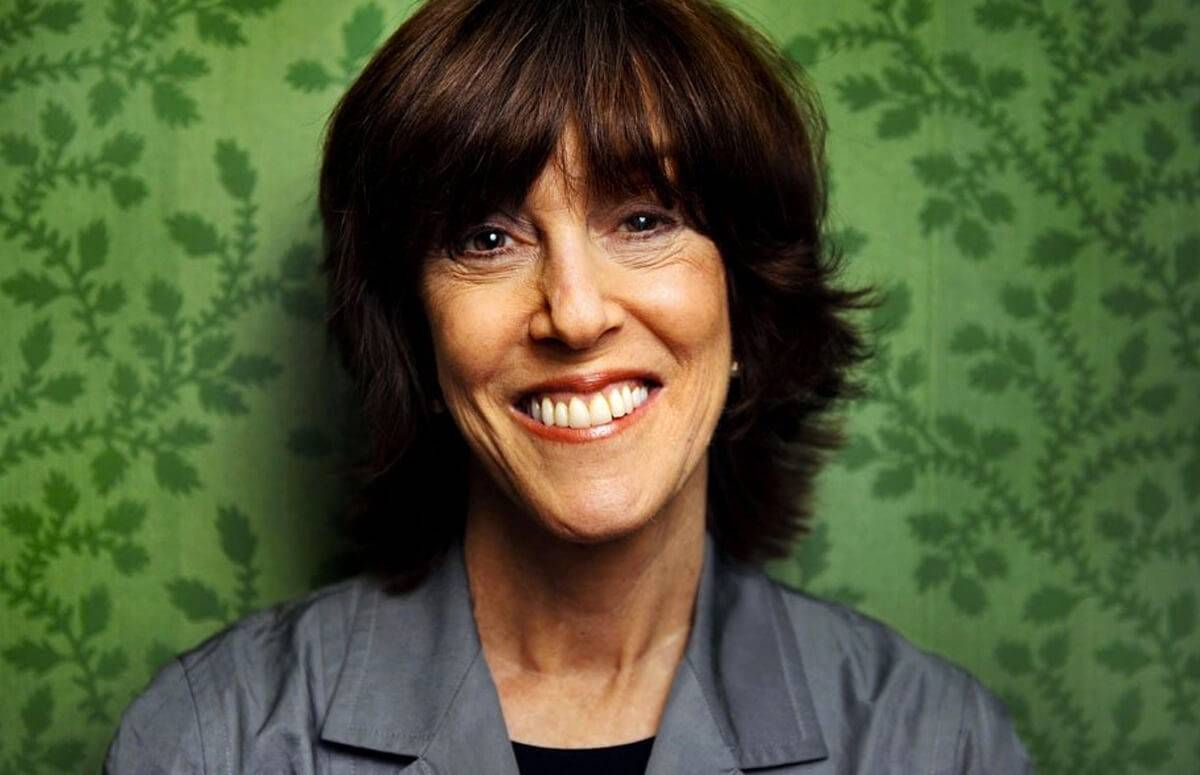 In June 2012, Meryl Streep gave one of her finest performances to a limited crowd. She hadn't had much time to prepare, but it was a role that had been planned for her months, if not years, earlier. It's just that the planner hadn't thought to tell her.
The performance: Streep's role at a memorial service held at Lincoln Center's Alice Tully Hall. The planner: her good friend, Nora Ephron, the noted screenwriter/filmmaker/essayist/journalist (When Harry Met Sally, Sleepless in Seattle, You've Got Mail…). You can learn a lot from Ephron's care in planning a funeral that could come in handy when the time comes for you.
The Care Nora Ephron Put Into Planning Her Funeral
Ephron's death caught her friends and family by surprise. But what didn't surprise them was the meticulous care she took in planning her memorial.
It was called "A Gathering for Nora" and had been laid out in a folder Ephron had simply labeled "Exit." The invited guests were impressed, and felt the ceremony was totally consistent with the way Ephron had lived her life. As one guest said at the time: "Nobody knows whether to treat it as a cocktail party or not."
Ephron's memorial service is an exemplary example of funeral planning.  It was thoughtful, personal and helped her family and friends grieve more effectively. But this type of planning isn't reserved for the rich and famous. You can — and should — write down your funeral wishes in your estate planning documents.
Most People Don't Provide Funeral Instructions
Yet many people don't care to think about doing it. The National Funeral Directors Association 2018 Consumer Awareness and Preferences Study found that while nearly 75 percent of Americans knew it was important to have a funeral plan that is communicated before death, only about 25 percent  had done so. This at a time when the average cost of a funeral runs between $8,000 and $10,000.
But some people have planned a very personal exit. For instance, in 2010, designer Alexander McQueen's memorial service at London's St Paul's Cathedral was as chic and cutting edge as any of his fashion shows. Suzy Menkes of the International Herald Tribune said in her eulogy: "I can't help but thinking this was his ultimate venue."
Bill Hoy, a grief and funeral expert, notes that funerals typically are characterized by five "anchors" — significant symbols, gathered community, ritual action, cultural heritage and transition of the dead body. I'd add another useful anchor: planning.
3 Lessons From Nora Ephron on Planning a Funeral
If you analyze Ephron's funeral, she provides a fine framework for the planning part. Here are three lessons from what she did:.
1. Be decisive about your wishes. Ephron knew she wanted a memorial that matched how she lived her life, down to the printed programs that included some of her favorite recipes. When doing your funeral planning, it is important to address key questions and make sure your loved ones know the answers:
Do you want to be buried or cremated? If cremated, where you want your ashes to go?
Do you want a funeral or a memorial service?
What religious ceremony do you want?
How do you want your family and friends to celebrate your life and/or mourn your death?
2. Think about the financial side of your funeral. Ephron was fortunate; she had the asset base to put on a memorial service at Lincoln Center.  Most of us are not in that position, of course, so you will really want to determine how much your funeral will cost and where the money will come from to pay for it.
Elizabeth Meyer, author of Good Mourning, often tells people to consider prepaying, since the cost of funerals rises annually. A prepayment plan, locking in your cost, can be arranged with the funeral home or be done through a life insurance policy or a "payable upon death" account.
3. Don't be afraid to be a planner from beyond the grave. Ephron left nothing to chance with her funeral; it was structured and planned in a very detailed manner, which made it easy on her family. She had listed who would speak about her life, in what order and for how long. Most families, however, scramble at death to make decisions the way they think the deceased would have wanted.
Avoid your loved ones handling your funeral in a way you wouldn't want. Do this by writing down some personal touches that will help your family and friends grieve. They might include:
Who should eulogize you?
What readings should be used?
Is there any specific music that should be played?
What symbols of your life would you like displayed?
Helping Your Family Grieve
While this mostly doesn't seem like financial and estate planning, it really is. Because your funeral instructions will help your family grieve while being cost effective.
At Ephron's memorial service, Streep noted that when she found out she was on the list of speakers for the memorial, she felt "so privileged and so pissed off and so honored and so inept all at the same time that I can't help thinking that this is exactly what she intended."
Maybe someone will say the same about you.
Megan Gorman
is the founding partner of Chequers Financial Management, a fee-only planning firm that specializes in high net worth and ultra-high net worth families in San Francisco.
Read More

By

The John A. Hartford Foundation
The John A. Hartford Foundation is a private, nonpartisan, national philanthropy dedicated to improving the care of older adults. The leader in the field of aging and health, the Foundation has three priority areas: creating age-friendly health systems, supporting family caregivers, and improving serious illness and end-of-life care.