Noted Mutual Fund Rating System Doesn't Predict the Future
Morningstar reveals the truth about its famous ratings system
If you've purchased mutual funds on your own, to what extent did the stars influence your decision?
I'm not talking about astrology, of course. I mean Morningstar, the well-known mutual fund rating service.
Mutual fund companies, stockbrokers and financial advisers love to tout "five-star" funds — investments that Morningstar says are the best.
If you've purchased funds based on the star system, how has that worked out for you?
If a five- or four-star fund you purchased performed well, congratulations — but don't thank your stars. Thank your good luck.
I say that for one simple reason: The star ratings do not predict the future. According to Morningstar, the stars merely acknowledge the past performance of mutual funds — "the past" being defined as the last 36 months.
In other words — much to many people's surprise — the star system is a historical measure, not a predictive one. This is demonstrated by the fact that one-star funds often outperform five-star funds.
Thus, using the stars to pick investments is of no value.
To prove the point, Morningstar has recently released an "analyst ratings" system — one that it says will predict a fund's performance prospects over the next five years. In other words, Morningstar says it can, for the first time, predict which investments will outperform their peers. The new ratings will label funds as gold, silver and bronze, neutral or negative.
Since so many investors have relied on the stars to pick their funds — 100 percent of all net new money flowing into mutual funds in 2010 went to four- and five-star funds, according to Morningstar — we wondered how many five-star funds won the gold medal in Morningstar's new analyst ratings. After all, funds that are awarded five stars have the best performance record of the past three years, so Morningstar probably figures that they are most likely to perform best over the next five years, right?
To answer the question, we conducted our own analysis of Morningstar's data. Shockingly, we found that only 38 percent of five-star funds received a gold rating. That means Morningstar's analysts believe that 62 percent of its five-star funds will not be among the best over the next five years.
We've said for years that buying funds based on the star rating is worthless, and Morningstar has now officially confirmed our position.
This is not to suggest that we're excited about Morningstar's new analyst ratings. No one can foretell the future or reliably predict how the markets will perform, and it's pure folly — or hubris — to think one can. While we're happy that Morningstar has made it clear that its star ratings are worthless and ought to be ignored, we're worried that investors might start to pay attention to the new ratings instead.
So when you hear someone touting a fund based on how many stars it has from Morningstar, or the fact that it's rated gold or silver in the new Morningstar system, take my advice: Ignore it.
This article is excerpted from Ric Edelman's Inside Personal Finance. Ric's firm has won more than 75 financial, business, community and philanthropic awards, and currently manages $7 billion for more than 16,000 clients nationwide. For more about personal finance, visit Ric online at RicEdelman.com. The ideas expressed in this article are solely the opinion of the author, and do not express or imply endorsement of any individual, organization or product.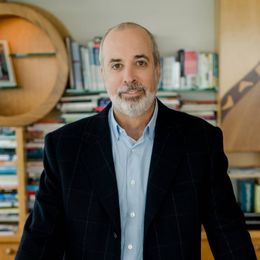 Ric Edelman
As founder of Edelman Financial Engines, Ric Edelman is a financial advisor and one of the most influential people in the financial planning and investment management profession. His nearly 35-year career is devoted to financial education. This includes being an award-winning radio show host for one of the longest-running programs on personal finance in the country, and award-winning specials for Public Television. He is also a #1 New York Times bestselling author with 10 books on personal finance, including The Truth About Money.
Read More