Nothing Like a 50th High School Reunion to Bring Back Memories
High school wasn't easy for her, but she's not afraid to go back
(This article appeared previously on Late to the Haight with Patricia Corrigan.)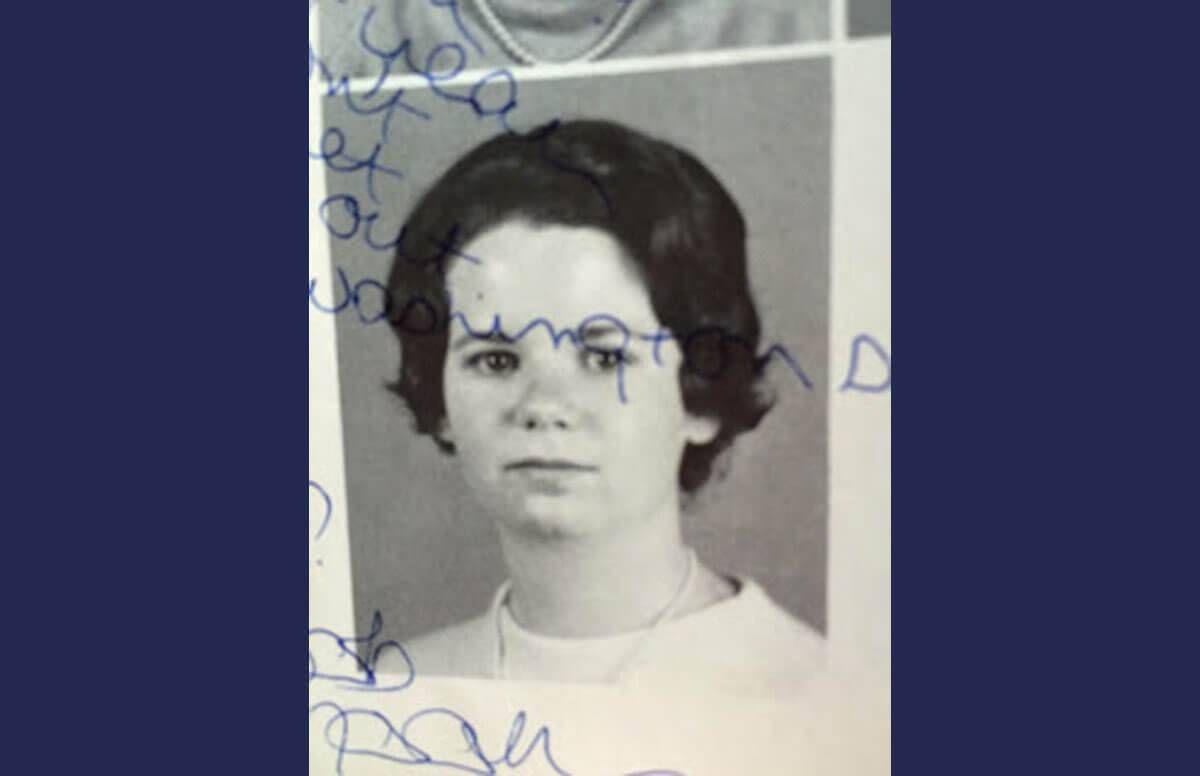 As I pack to travel from San Francisco to St. Louis for my 50 high school reunion, I think of the people I will and won't see.
Fifty years! How can that be?
"It is what it is," my 87-year old aunt said, laughing at my amazement. She knows more about the passing of time than I do.
Who Will Be at This Year's High School Reunion?
Ann and Ginny. I will see them.
Susan. No, Susan won't be there. She has early-onset Alzheimer's and now lives in a memory care unit.
Peggy has made extended trips to the mainland twice this year from her home on the Big Island and will not attend.
Carl. Will he be there? As an adult, I bought candy from him when he worked at an upscale chocolatier, and when he transferred to a bed store in the same mall, I bought a bed. I hope I will see Carl. As kids, Carl and I once spent an evening with half a dozen others draping toilet paper over trees and shrubs in the yards of a fancy neighborhood. "TP'ing," as it was called, was a precursor to filling lawns with plastic pink flamingos. Maybe that morphed into the much crueler cyberbullying?
Old Friends Made New Again
Jim will be there. I didn't know Jim well in high school. But I knew who he was — President of my senior class of more than 600. For 46 years, I had no idea what had happened to him. Then four years ago, I got an email from Dean, the woman Jim married. She was one year behind us, and Dean and I had become friends in journalism class.
Dean wrote to say that Jim was now President of a seminary in the Bay Area, and when she learned I live in San Francisco, she wanted to reconnect. The three of us met for dinner, and have continued to do so. Plus, Jim directed me to the seminary's marketing department, and now I write for them from time to time.
At a barbecue at Jim and Dean's in July, another member of our high school class (Mary) and I were on a mission. Mary and I had learned that Jim was not planning to attend the reunion because of schedule conflicts at work, but we were determined to convince him to make the trip. We succeeded. Now I can't wait to tell people at the reunion that our Class President bakes a mean strawberry-rhubarb pie.
All Over the World
Carol, a classmate I have stayed in touch with, has decided not to drive from her second home in Michigan for the reunion party Friday night or the picnic later in the weekend. She avoids all large, loud crowds, she says. Plus, the idea of sitting outside at a picnic in the Midwest over Labor Day weekend gives many people pause — and that was true before climate change, too.
Carol and I helped organize the 10reunion for our class. Our research back then revealed that half the Class of 1966 still lived in the same suburb where we went to school or in the neighboring one, which in high school was considered a rival. The others were spread all over the world. One woman lived in a treehouse in Tahiti. Sitting in St.Louis, I was envious!
Reunions Past
I skipped the 20 reunion, which was held at a country club — not my natural habitat.
The 30 was a blast. I remember dancing the night away in a big group that included Ronnie. He's gone now.
The 40reunion was the best yet, held on the top floor of a popular brew pub. I remember laughing a lot. There was some sadness, too. At that reunion I learned that Don had died. His ex-wife, also a classmate, told me.
To her, it was old news, but I was shaken by it. My first date was with Don when we were 14 — a double date with Ann and Don's best friend, Charlie. The four of us took three buses to see a matinee showing of the movie West Side Story. Soon after, Don bought me an inexpensive ring with my birthstone, a gift that upset my mother. "It's just a ring," I said, trying to calm her. I have it still.
A Time to Dance
Another classmate named Don will be at the reunion. I remember many great things about him, but especially that from time to time, we would take off across a crowded room in a spontaneous polka. Those were the days!
I also will see Tina, another dear friend I have kept in touch with over the years.
Other classmates come to mind, people who have not been located by the reunion committee. Some were quirky in high school and seemed headed for interesting lives. I am sorry I won't see them at the party, but maybe their lives are so interesting that they choose not to be in touch.
Though I had good friends, I didn't much like high school. My family moved from the city to the suburbs when I was in sixth grade, so I was always an outsider, on the fringe among the kids who had been together since kindergarten. That feeling is difficult to forget, especially when you also are misidentified in your yearbook. (Bob, a classmate who since has died, wrote on the photo to make me feel better.) Also, at graduation, the principal mispronounced my name.
Surviving High School
Journalism saved me. In ninth grade, I was on the junior high school newspaper staff. The student editor (Alan, who'll be at the reunion) may recall that was the year I decided to be a reporter when I grew up. Later, I was on staff of the high school paper. My senior year, I also wrote for a neighborhood weekly and for a teen page in the St. Louis Globe Democrat, one of the city's two daily newspapers at the time.
One day, a story I wrote was published on the front page of the Globe Democrat for all of metropolitan St. Louis to see. A CBS news team had come to my high school to film 16 in Webster Groves, a documentary about teens in an upper-class suburb. When the show aired, I wrote for The Globe about the students' reactions.
For decades, the documentary was shown in sociology classes at colleges across the country, and people in Webster Groves still debate to what degree the film misrepresented the students. I quit talking about the show years ago. At the time it aired, I was 17 in Shrewsbury (a working-class suburb in the Webster Groves School District) and busy looking ahead, excited about getting ready to leave for college. Maybe the subject will come up at the 50 reunion. Maybe not.
Last week, a friend in San Francisco asked, "Are you nervous about going to the reunion?" I am not. It's a party. We 68-year-olds will celebrate being alive 50 years after our graduation and enjoy our time together. It will be fun!
Patricia Corrigan
is a professional journalist, with decades of experience as a reporter and columnist at a metropolitan daily newspaper, and a book author. She now enjoys a lively freelance career, writing for numerous print and on-line publications. Read more from Patricia on her blog.
Read More