Senior Facility Residents Find Purpose in Kitten Care
Cats provide moments of clarity for many
In the Catalina Springs Memory Care facility residents — many of whom have Alzheimer's, Parkinson's and dementia — have found new purpose in the cuddly and demanding care of very young kittens. Upworthy reported the story, crediting the Oro Valley, Ariz. facility's health services director Rebecca Hamilton with the idea for the program.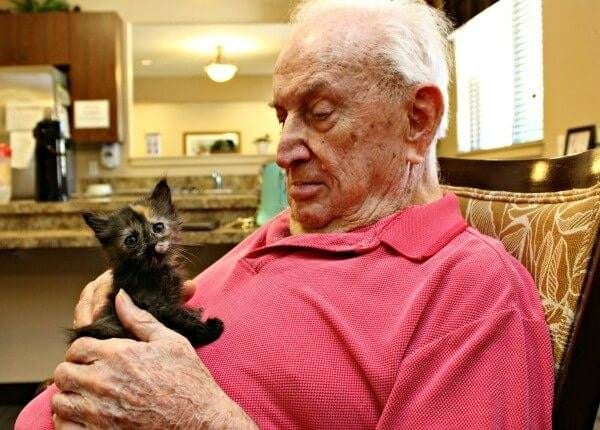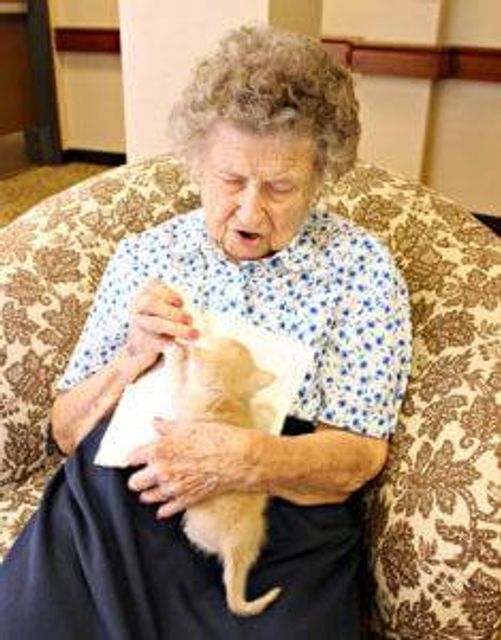 "We have some residents who are chronically searching, chronically looking for something that is familiar, something that holds meaning to them," Hamilton wrote in an email to Upworthy. "We can place one of the kittens in their hands, and suddenly they're not searching, they're not stressed."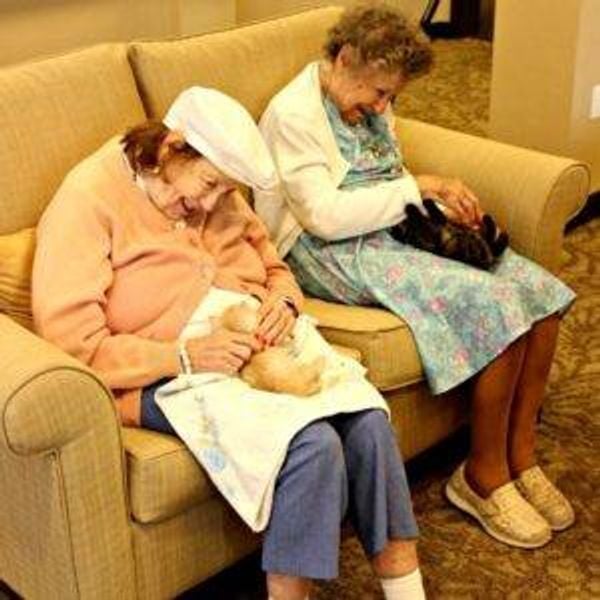 As a veteran kitten fosterer at Pima County (Arizona) Animal Care Center, Hamilton noted that kittens, who require constant care and frequent bottle feeding, gave residents an opportunity to nurture and play with them. In turn, she said, the residents' interactions with the kittens bring on moments of clarity, better communication and regained purpose.
"To some it may seem peculiar at first: Residents who are in need of around-the-clock care themselves, given the task to care for these young kittens," said Catalina Springs Memory Care executive director Sharon Mercer in a press release. "But there are skills, emotions and needs that do not just leave a person with dementia or Alzheimer's. The desire to give love and receive love remains. These kittens have given us the opportunity to nurture this human condition that lies in each and every one of our residents."
Next Avenue recently reported a story about a couple in Florida who has turned their home and acreage into a sanctuary for very old cats, and the couple similarly is working to connect residents in assisted living facilities with older cats in need of homes.