Farewell to My Old High School
A writer reflects on his shuttered alma mater
Thomas Wolfe famously said, "You can't go home again." In my case, I can't go back to high school again.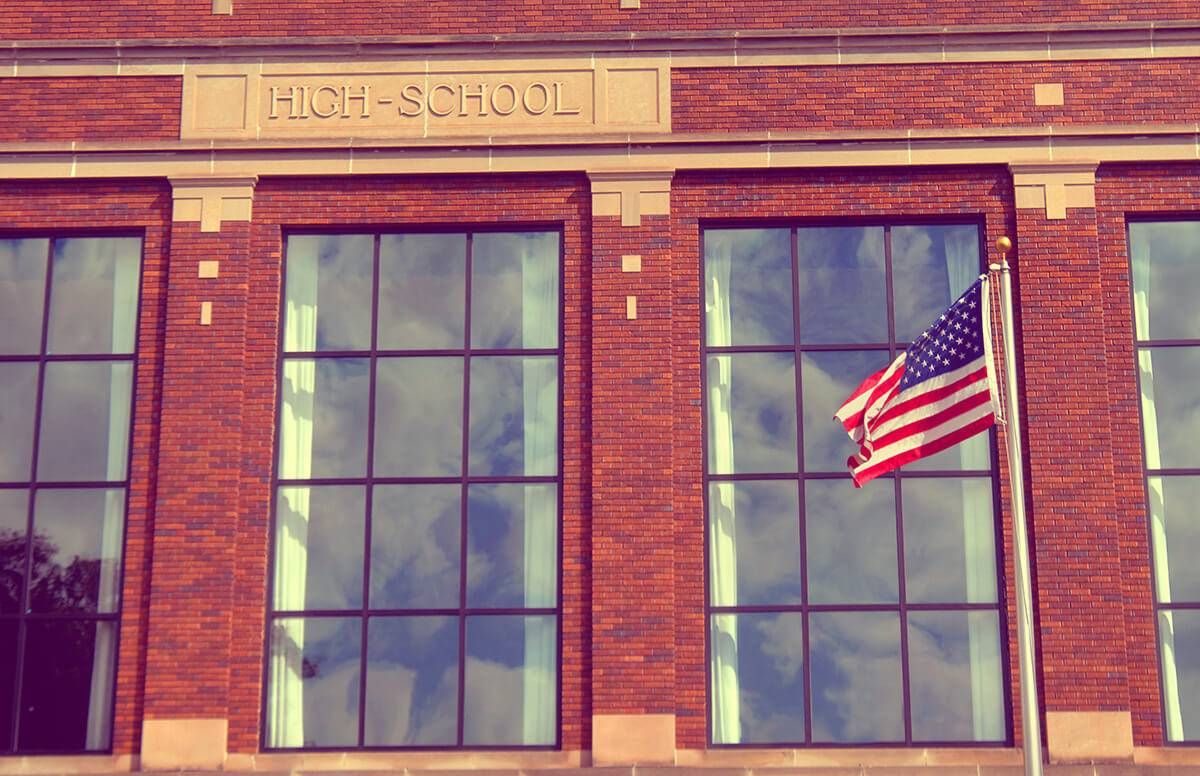 Northwestern High School, my alma mater, is going out of business. Enrollment had been steadily declining, so the Baltimore City Public School System decided to deactivate its name as of this school year. And when the school year begins in the fall, the building will be empty.
The news doesn't really affect my daily life. It's not like I made regular pilgrimages to my old high school.
But the end of Northwestern does make me sad.
A Simpler Time in High School
I was part of the first batch of students to attend Northwestern in 1966, the year it opened. I remember running through the shining halls, marveling at the fourth-floor greenhouse, breathing in that new building smell.
It's such a cliché to say that things were simpler back then, but I think they really were. The idea of shooting up a high school was inconceivable. We couldn't text anyone because cellphones hadn't been invented. We communicated the old-fashioned way — by secretly passing notes.
We zoned out while some teachers droned on and got excited by the teachers who challenged us, like Miss Eileen C. Henze.
If you were writing a list on the blackboard and didn't put the period after each number, Miss Henze would roll her eyes to the heavens. We thought she was crazy. In retrospect, she was right. Every little detail matters.
Learning from Fellow Students
The most valuable lesson I learned was from my fellow students. Northwestern was an integrated high school — roughly half black and half white. To the best of my memory, we all got along. In an era not that far removed from the segregationist past, the music of The Beatles and Aretha Franklin blared out of transistor radios as we mingled in the hallways.
Like the greenhouse on the fourth floor, the school itself was a kind of experimental garden where interracial friendships could blossom and stereotypes could be broken. Sure, people did self-segregate by race. But we also broke through racial lines.
I remember once riding on a bus to a football game where we would be playing our archrival, Northern High. I think I was the only white guy on the bus. The black kids were complaining about the white students of Northern High. But they told me, "Don't worry, it's okay, you're with us!"
Riots swept through Baltimore on the night of our junior prom, after the assassination of Martin Luther King, Jr. just a few days earlier. The prom was canceled. It was a reminder that our innocent high school years couldn't completely shut out the tensions of the real world.
The fate of the former Northwestern building is not clear. Maybe the old school will find a new life as a private school. Or maybe it will be demolished and replaced by condos.
Either way, something has been lost. We were the Wildcats! Sure, the Northwestern of the 21st century was different than the school I attended. The demographics changed; the majority of the student body was African American. School security was stepped up, according to a classmate of mine who made a nostalgic visit a couple years ago and was struck by how it seemed like the students were always being watched.
Forging a Common Bond
Still, we Wildcats have a common bond forged in the school colors of blue and white and inspired by our school motto (cribbed from the epic poem by Alfred, Lord Tennyson): "To strive, to seek, to find, and not to yield." It was a constant reminder to step it up.
If I meet someone who went to Northwestern years after I did, I feel connected to him or her in a way I can't even explain. To use a Yiddish word, we're landsmen — fellow countrymen. We all walked the same halls and soaked up intangible school spirit. Now the memories will exist only in our mind's eye.
It's kind of like when family members or friends pass away. You'll never forget them, but you have to get by without them.
So hail and farewell, Northwestern. (Or as I learned to say in Latin class, ave atque vale). You taught me a lot of book learning and a lot about life. I'll always cherish my memories. I just wish I could go home again and hear the Northwestern High School hall bells ring once more.
Marc Silver
is a blog editor at NPR and author of the book "Breast Cancer Husband: How To Help Your Wife (And Yourself) Through Diagnosis, Treatment And Beyond."
Read More