Why Old School Travel Aids Still Rock
Planning a vacation in the digital age needn't mean ignoring old-fashioned tools
My wife and I had not planned an ambitious vacation for several years. Then we got a wedding invitation from Seattle and thought, why not do a tour of the Pacific Northwest? I figured planning the trip would be as easy as typing "Pacific Northwest" into my browser and that this could be a vacation concocted solely with digital assistance. No more travel books, no more paper printouts of driving directions. My laptop and my iPhone would lead us.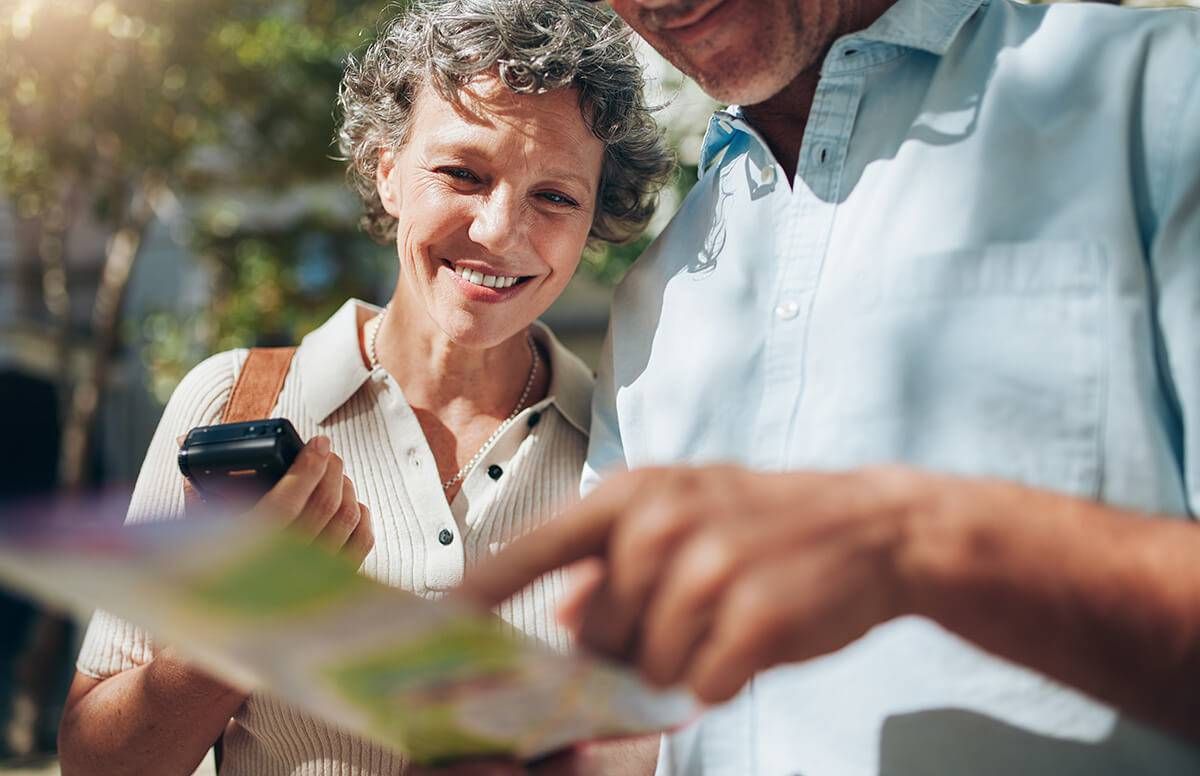 That's not exactly how it turned out.
Digital Travel Planning: Too Many Opinions
I laid out a sweeping plan. We'd go to the Olympic National Park and see waves crash into cliffs. We'd head up to Vancouver for an urban adventure. And we'd stop at the fabled San Juan Islands for a relaxing coda.
But making decisions about where to go based on the internet is not easy. Everybody has an opinion: "This lodge is great." "No, it has bedbugs." "Eat here." "Don't eat here."
So I went to my neighborhood bookstore, bought a copy of a Lonely Planet guide to the Pacific Northwest and was immediately calmed. The author's voice was knowledgeable and there was helpful advice on what to do and where to stay.
And travel books aren't just for older people.  I shared my story with a Millennial couple we know. The woman rolled her eyes at my methods, but her husband agreed: The Internet overwhelmed him, so he bought a guidebook for their recent trip.
The TripTik Saved Our Vacation
There's no need for an AAA TripTik breaking your trip down into mile-by-mile segments anymore, right? Well, I decided it couldn't hurt, so I requested one. When the TripTik arrived, I discovered I had planned the vacation from hell.
Somehow, I thought the driving distance between each point was a maximum of three hours because the Internet never says, "You know, you've got an eight-hour drive ahead of you." But the TripTik gives you that minute-by-minute, block-by-block itinerary, which must be why 17 million people a year either request one or create one via the AAA app.
So I did a last-minute revamp of our itinerary. Bye-bye, Olympic Peninsula.
How to Pick a Destination
We wanted one more stop to replace the lost peninsula. I tried an old school method: I looked at a map for a place that sounded cool. Lummi Island … love the name! Lonely Planet said it was very nice. So I went back to technology.
I Googled hotels, found one and played hotel room roulette on the Internet — one day there was a room, the next day it was gone, the next it was back. I grabbed it. Turns out, tiny, mellow Lummi Island was one of our favorite stops.
Finding a Room at the Inn (or the Airbnb)
Sometimes you need a human touch when booking a place to stay, though.  When I tried reserving a room for two nights at the Outlook Inn on Orcas Island, the inn's website wouldn't let me book the same room for both nights. So I called the place and the nice person in reservations promised she'd make a note to let me know if a vacancy came up that let us have the same room both nights. She called me the minute someone canceled.
Then again, you can book with Airbnb and never talk to a human on the phone. Airbnb is similar to playing the slots — you gamble that you find the right place for the right night. We grabbed a place in a perfect location for under $200 a night and traded emails to get details with the owner.
The thing I didn't grasp about Airbnb was that you have to be your own reservation manager. We picked up the key at a key café (a lockbox in a nearby restaurant), went to the 18-story building and realized we did not know which apartment was ours. The owner, who had been incredibly responsive by email, seemed to have fallen into an Internet-free zone. Aaagh!
I called Airbnb in desperation, and after a not-too-long hold, a diligent employee went through the rental records and found the elusive unit number. So Airbnb'ers, ask every question you can think of and then some. There are no stupid questions … only folks who think they know it all, but really don't.
Who Will Tell Me Where to Turn?
The Google Maps app served as a well-informed driving guide, well mostly. Only once in a while did our talking navigator steer us wrong — down a "no outlet" country lane, for instance. I thought, "She can't be wrong." But "she" was.
We lost connectivity in Canada due to a failure to notify our carrier, so for walking excursions, I tore out a street map from a "tour the city" printed guide. Although I do like having a computerized voice emerge from my pocket saying, "Go 100 yards and make a left," there's something incredibly satisfying about turning the map every which way but the right one and finally figuring out where to go.
The Internet Can't Always Compete with Serendipity
Sometimes, traditional travel aids can fail you, though. Lonely Planet steered us to a breakfast place that sounded lovely, but when we got there, the line was endless. Using free Internet on the street, I typed "best breakfast in Vancouver" into my phone and found a bistro that served delicious fare. That's a trick no travel book could match. And some of the places in my tour book had shut down since the guide was published. So score one for the Internet.
Then again, when we went to Yelp's recommendation for "Vancouver's best gelato" shop and saw another long line, I said to my wife, "I'm not waiting." I took a walk around the corner and saw an Italian restaurant owned by the same people who owned the gelato shop. It had an indoor gelato counter with no line.
Sometimes, the most rewarding way to travel is just to follow your nose to the next good thing.
Marc Silver
is a blog editor at NPR and author of the book "Breast Cancer Husband: How To Help Your Wife (And Yourself) Through Diagnosis, Treatment And Beyond."
Read More