It's Time for Older Adults to Get Back to Preventive Health Care
6 important medical services to consider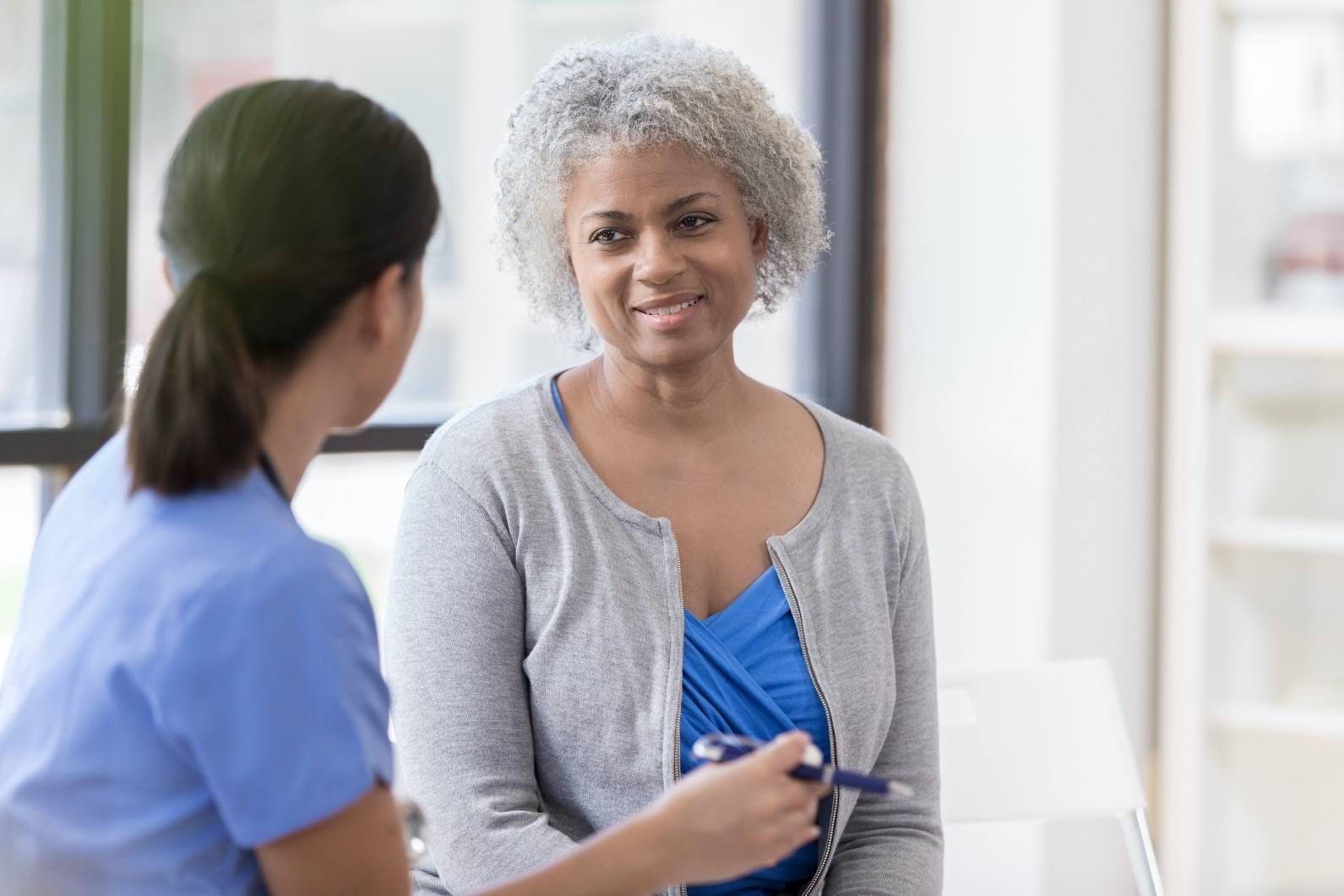 The fear of being exposed to COVID-19 during the pandemic has caused many older adults to delay going to the doctor's office to keep up on preventive health care. As more people get vaccinated, now is the time to make up for gaps in care.
Delaying preventive care can catch up with anybody, but especially for those who are older. As we age, preventive care becomes increasingly important in helping to identify early warning signs or manage chronic conditions. Doctors' offices have put into place nationally accepted, evidence-based COVID-19 safety protocols. And many preventive services are covered by Medicare or Medicare Advantage plans at no extra cost when visiting a participating or in-network provider.
Doctors can help determine the right services based on age, gender, medical history and current health status. Here are a few of the important services to consider:
Annual Wellness Visit
Covered annually by Medicare, this is a great way to develop a personalized care plan for the year. Among other things, the doctor will ask the patient to fill out a health risk assessment. This tool helps the doctor determine which services the patient will likely need in the year ahead. The doctor will evaluate how the patient is feeling, both physically and emotionally, since mental health often impacts physical health. It's important for the patient to be open and honest with the doctor about their feelings, current condition, and medical and health history.
Mammogram. Breast cancer is the second leading cause of cancer death in women in the United States, according to the Centers for Disease Control and Prevention. Every woman is at risk, but risk increases with age. Fortunately, breast cancer is often treated successfully when found early. For women 50 to 74 at average risk, the U.S. Preventive Services Task Force (USPSTF) recommends getting a mammogram every two years.
Colorectal screening. Like breast cancer, the risk for colorectal cancer increases as people age. Screening tests can find precancerous polyps early, so they can be removed before they turn into cancer. The USPSTF now recommends colorectal cancer screening for adults age 45 to 75. Medicare covers the cost of a screening colonoscopy once every two years for those at high risk or once every 10 years for those at lower risk. Though colonoscopy is the most comprehensive test, there are other options to consider with the help of your provider to ensure the best decision for you.
Bone Density Scan
USPSTF recommends women 65 and older be routinely screened for osteoporosis, a disease in which bones become weak and brittle. According to the task force, routine screening should begin at age 60 for women at increased risk. Screening may facilitate treatment that helps to prevent fractures.
Eye exam. A routine eye exam is important to identify early signs of eye disease that are more likely as we age. People with diabetes, in particular, are prone to retinopathy, which leads to vision loss. That's why health experts recommend older adults have annual retinal screening exams.
Vaccinations. While getting the COVID-19 vaccine is certainly a top priority, especially for older adults, there are other vaccines that are important, too, including the flu, pneumonia and shingles vaccines. Patients should ask their doctors about the current recommendations for all of these vaccinations. This is especially important as fall approaches and risk for contracting some of the seasonal sicknesses increases.
Even in the best of times, health screenings and vaccinations are often missed opportunities. It can be tempting to wait until later, especially as we emerge from the pandemic. But it's important to get these screenings now to take control of your health, in partnership with doctors. As the old adage goes, "an ounce of prevention is worth a pound of cure."
The information contained in this article is not intended to be a substitute for professional medical advice, diagnosis or treatment. Always seek the advice of your physician or other qualified health care provider with any questions you may have regarding a medical condition or treatment and before undertaking a new health care regimen. To learn more, visit https://www.cigna.com/medicare.
Dr. Gina Conflitti
Based in Scottsdale, Ariz., Dr. Gina Conflitti is chief medical officer for Cigna's Medicare Advantage business. She enjoys spending time outdoors with her family and her pets.
Read More

Cigna Corporation (NYSE: CI) is a global health services company dedicated to improving the health, well-being and peace of mind of those we serve. Cigna delivers choice, predictability, affordability and access to quality care through integrated capabilities and connected, personalized solutions that advance whole person health. All products and services are provided exclusively by or through operating subsidiaries of Cigna Corporation, including Cigna Health and Life Insurance Company, Connecticut General Life Insurance Company, Evernorth companies or their affiliates, and Express Scripts companies or their affiliates. Such products and services include an integrated suite of health services, such as medical, dental, behavioral health, pharmacy, vision, supplemental benefits, and other related products. 
Cigna maintains sales capability in over 30 countries and jurisdictions, and has over 190 million customer relationships throughout the world. To learn more about Cigna®, including links to follow us on Facebook or Twitter, visit www.cigna.com. 
All Cigna products and services are provided exclusively by or through operating subsidiaries of Cigna Corporation. The Cigna name, logos, and other Cigna marks are owned by Cigna Intellectual Property, Inc. Some content may be provided under license. © 2022 Cigna