Older Adults Seeing the Value of Virtual Visits
Why telehealth is a great option for non-emergency doctor appointments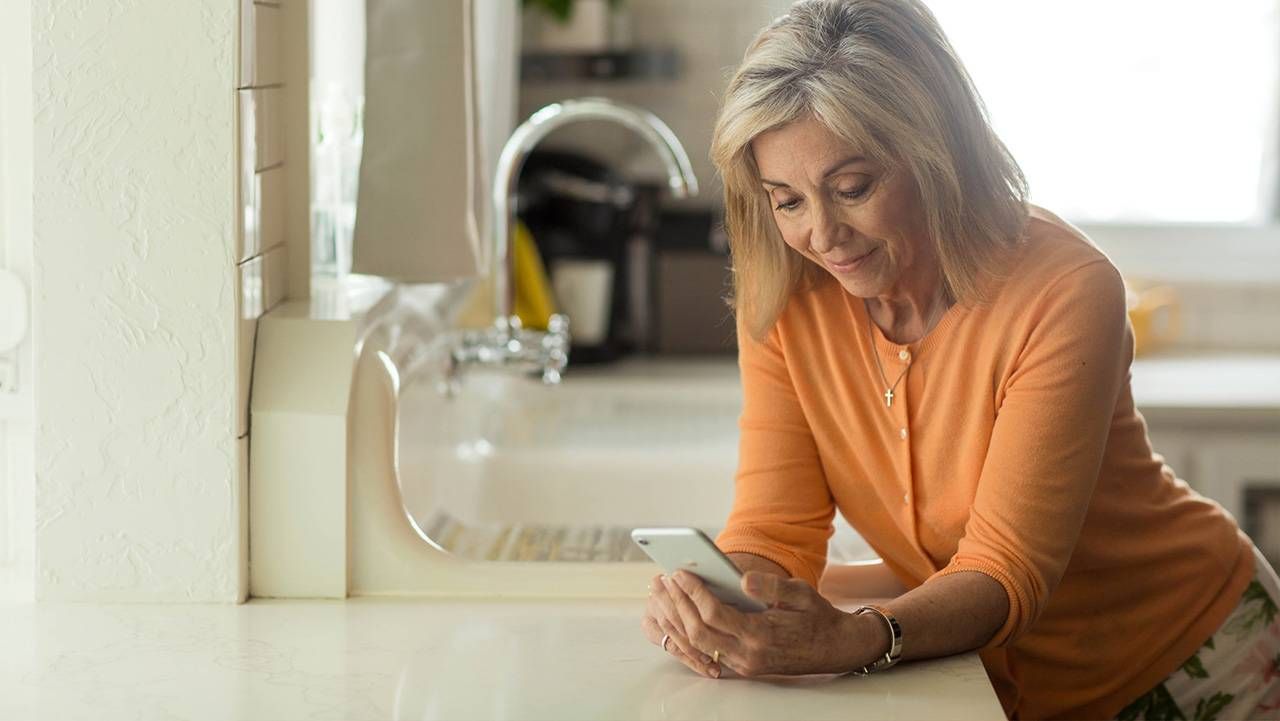 Virtual health care has gained widespread adoption by many people, including older adults. Over the past year, you may have learned about this option or even experienced a virtual care appointment yourself, as in-person office visits were discouraged during the COVID-19 pandemic. Virtual care allows patients to connect with their health care providers by telephone or over video, using a smartphone, computer or tablet.
Medicare expanded coverage of virtual visits in response to COVID-19, allowing beneficiaries to connect with their doctor on a smartphone or other device – without a co-pay – for COVID-19 related visits. Cigna's Medicare Advantage (MA) team, which supports customers who are mostly age 65 and over, has been following some interesting trends regarding the increasing popularity of virtual care:
The number of virtual visits in Cigna's MA plans skyrocketed from around 1,900 visits in 2019 to more than 470,400 visits in 2020.
In a recent survey, 76% of Cigna's MA provider offices indicated that they offer some virtual care services.
80% of Cigna's MA patients are receptive to virtual appointments.
67% of participants plan to continue virtual visits.
Patients and providers are seeing great value in virtual care for non-life-threatening medical conditions, such as minor injuries or illnesses, allergies, maintenance of chronic conditions and follow-up care. In addition, virtual care is a great option for people who live in rural areas, far from their doctors (assuming the patients have broadband).
But, as with anything new, having an effective virtual visit with your health care provider may take a little bit of practice. With that in mind, here are some tips for having a satisfactory virtual appointment:
Test your technology. If you are doing a video visit, you'll need a dependable internet connection or mobile network. Using a mobile network may result in additional data charges. Check with your carrier regarding your plan.
Your doctor's office will likely call you a few days before your appointment. They may ask you to download an app, similar to Zoom or FaceTime, on your device. You may be required to set up an account. Take a few minutes to do those things in advance of the appointment. On the day of the appointment, log in early, ensure your device is properly charged, close all other programs and set your volume at an appropriate setting.
Pick a perfect place. It's important to be in a quiet, private, well-lit place. If you are connecting by video, you'll want to have the camera at the level of your eyes. You may also want to sit near the internet router for the best possible connection.
Phone a friend or family member. If you aren't technologically savvy, but you are still willing to try a video visit, contact trusted friends or family members with digital experience and ask them to help. With your permission, they can listen in on your appointment to help you troubleshoot or in case you miss something.
Be ready for your appointment. Like any in-person appointment, it's important to prepare.Write down any symptoms you're experiencing, make a list of questions you want answered, and have your medical history readily available. Also, write down your prescriptions and dosages or have your medications close at hand for reference.
Dress for the occasion. In a video visit, the health care provider can see and hear you and note such things as your breathing, coloring, mobility and flexibility. Make sure to wear loose fitting clothing so you can show any problem areas, such as a rash.
Seek understanding. Just as you would at an in-person visit, ask questions if you don't understand something. Take notes on what you're told. Make sure you are certain about any next steps.
Of course, virtual care isn't for every condition, patient or situation. There are times when an in-person test or exam is required. Also, virtual care is not appropriate in emergency situations, such as when an individual is experiencing chest pain. In case of an emergency, always go to the nearest health care facility.
Virtual care is a convenient and safe way to access health care. It allows you to stay connected with your provider, from the privacy of your home. For more information on which virtual care options are available to you, call your insurance company and talk to customer service.
Dr. Gina Conflitti
Based in Scottsdale, Ariz., Dr. Gina Conflitti is chief medical officer for Cigna's Medicare Advantage business. She enjoys spending time outdoors with her family and her pets.
Read More

Cigna Corporation (NYSE: CI) is a global health services company dedicated to improving the health, well-being and peace of mind of those we serve. Cigna delivers choice, predictability, affordability and access to quality care through integrated capabilities and connected, personalized solutions that advance whole person health. All products and services are provided exclusively by or through operating subsidiaries of Cigna Corporation, including Cigna Health and Life Insurance Company, Connecticut General Life Insurance Company, Evernorth companies or their affiliates, and Express Scripts companies or their affiliates. Such products and services include an integrated suite of health services, such as medical, dental, behavioral health, pharmacy, vision, supplemental benefits, and other related products. 
Cigna maintains sales capability in over 30 countries and jurisdictions, and has over 190 million customer relationships throughout the world. To learn more about Cigna®, including links to follow us on Facebook or Twitter, visit www.cigna.com. 
All Cigna products and services are provided exclusively by or through operating subsidiaries of Cigna Corporation. The Cigna name, logos, and other Cigna marks are owned by Cigna Intellectual Property, Inc. Some content may be provided under license. © 2022 Cigna