How Colorado Is Tackling Age Diversity in the Workforce
There's a lot to learn from its initiatives to hire and keep older workers
Enjoyed a meal with friends at a restaurant recently? Booked a trip for your summer vacation? You don't need government data to see that the economy is gathering momentum with the COVID-19 vaccine rollout; Wall Street and Corporate America are exuding confidence about it. Yet not everyone shares their optimism, including experienced workers — with good reason.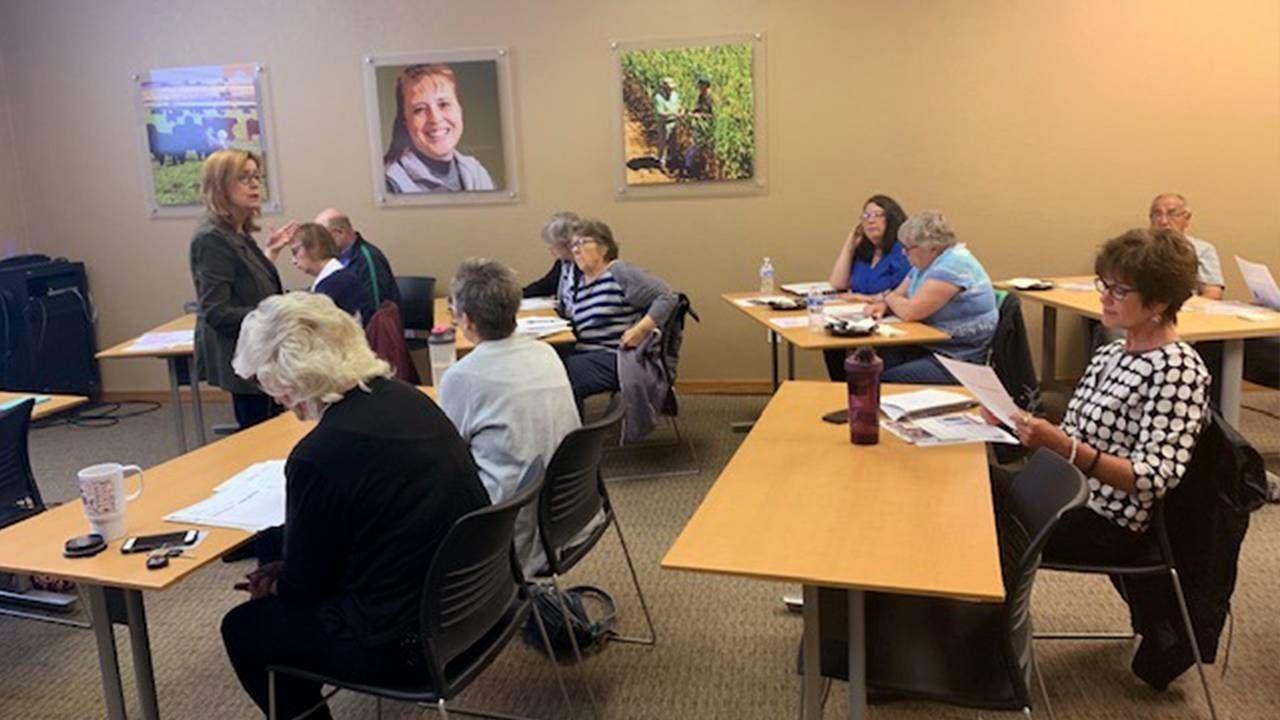 The question that haunts older workers is this: Will employers embrace them as things rebound or will ageist stereotypes deny them job opportunities?
"Unlike states that focused more on long-term care and health care and other traditional aging topics, here we had a focus on workforce."
Why Colorado Is a Good Test Market for Older Workers
A recent McKinsey & Co. report suggests many fear the latter. The consulting firm surveyed 25,000 Americans this spring and among the most unambiguous findings were that respondents believe age would negatively affect job prospects. Specifically, 61% of those 55 to 64 felt that way, as well as 54% of those 65+. That compares to 19% among those 25 to 34 and 38% for the 35 to 54 cohort.
Colorado offers "a good test market" to gauge employer willingness about hiring and keeping older workers, says Rochelle Salem, executive lead for strategic partnerships at Gavin Heath, a recruitment and talent acquisition services firm based in Denver.
The Rocky Mountain state boasts the nation's second fastest growth rate of people 65 +, a combination of ones aging in place and retirees moving there. One-in-four Coloradans 65 and older were in the labor market before the pandemic.
And Colorado stands out for the infrastructure it built in recent years on the foundation of convincing employers about the value of experienced workers. As in many states during the pre-pandemic economic expansion, employers in Colorado back then increasingly complained about the lack of qualified workers. So, private foundations, nonprofits and Governor Jared Polis' office responded by making the business case to employers to retain and hire experienced workers.
This older-worker ecosystem went into suspension during the pandemic, but it remains in place.
"Unlike states that focused more on long-term care and health care and other traditional aging topics, here we had a focus on workforce," says Janine Vanderburg, head of Changing the Narrative, a campaign to alter the way people think, talk and act about aging and ageism. "I am optimistic that despite post-pandemic worries, Colorado will be in the forefront of older workers."
Her optimism reflects insights from a tantalizing moment just before the nation went into COVID-19 lockdown.
The Older Workers Conference Before COVID-19 Lockdown
On February 27, 2020, the nonprofit Transamerica Institute hosted a conference in Denver showcasing best practices for recruiting and retaining experienced employees. It presented research findings from the Colorado's Above-Fifty Employment Strategies (CAFES) initiative led by Brian Kaskie, a professor in the College of Public Health at the University of Iowa.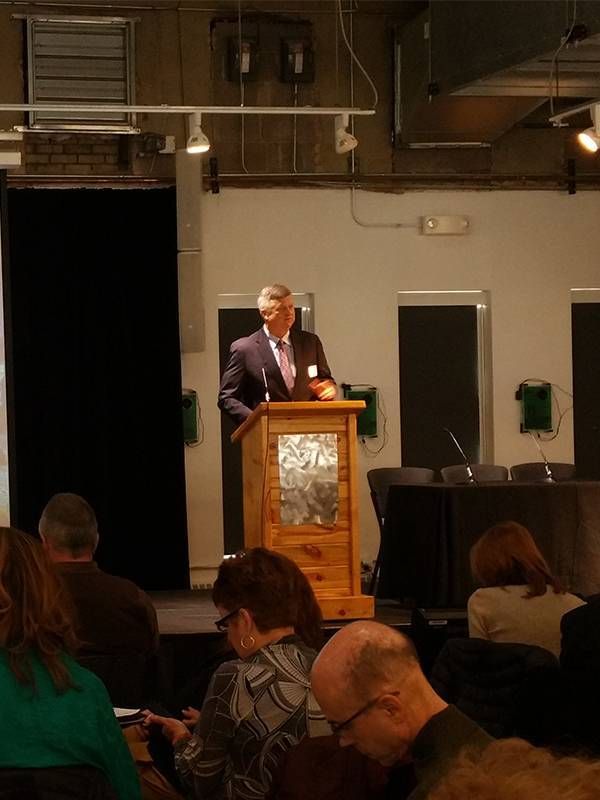 Polis opened the event and local human resource professionals, corporate executives and others interested in older workers attended.
At the time, employer interest was largely driven by one economic reality: the state's then low unemployment rate of 2.4%. Employers needed workers.
"They were saying, 'I have jobs, where do I find these older workers?'" recalls Karen Brown, CEO at iAging, a Denver consulting firm. Adds Catherine Collinson, CEO and president of the Transamerica Institute: "I felt we were on the brink of greatness."
Then the pandemic hit, the state's economy pretty much shut down and, naturally, employer interest in hiring experienced workers vaporized.
In addition, the CAFES study found that even before COVID-19, an aging workforce wasn't high on the list of concerns of business leaders and human resource departments. Only about half the organizations surveyed had programs allowing employees to retire and then come back to work part-time; very few offered phased retirement.
"No policy or program has caught fire [among employers]," says Kaskie. "They're dipping their toe in the water."
But there may be an opening now to change employer perspectives about older workers in Colorado and around the country.
Why This May Be a Pivotal Moment
Many organizations have been struggling to create a more diverse and welcoming work environment. These efforts gained primacy with the harsh spotlight the pandemic pointed at long-simmering inequities, as well as the social unrest unleashed after the murder of George Floyd by a former Minneapolis police officer.
"We're having a diversity, equity and inclusion (DEI) moment in the workplace," says Kaskie. "We want to bring age into that too."
Adds Dan Steele, chief operating officer and president of Gavin Heath: "The last couple of years, the push with DEI has been helpful."
"Ageism is the last frontier of diversity, equity and inclusion that has to be eradicated."
Stories matter. Amplifying the positive business impact of older workers can help persuade other employers to see the potential from having older workers on the payroll.
Collinson highlights the example of Home Instead, a global caregiving franchise company headquartered in Omaha, Neb. that's been supportive of efforts to change the older worker narrative. It's built retaining and hiring older workers into the firm's business model and strategic planning. 
Home Instead's Focus on Older Workers
About one-third of Home Instead's caregiving workforce is 60 and older. (Five generations work at corporate headquarters in Omaha.)
"We're employing very diverse people, including older adults," says Jisella Dolan, global chief advocacy officer for Home Instead. "Ageism is the last frontier of diversity, equity and inclusion that has to be eradicated."
Along these lines, Kaskie and Collinson and her team took advantage of the pandemic slowdown to work on a new online employer platform highlighting the business case for hiring experienced employees and showcasing age-inclusive management strategies employers can use to compete for talent. Its Age Inclusive Management Strategies in Colorado conference is on June 17, 2021. (Bonus alert: author and Next Avenue columnist Kerry Hannon is the keynote speaker.)
Still, the value of Colorado's older-worker infrastructure in making a genuine difference going forward largely depends on employment growth. With a low unemployment rate, management will likely realize it can either lose business or embrace experienced workers.
That was certainly the case in early 2020, when Colorado employers became increasingly receptive to arguments about the value of experienced workers as a way to help solve their labor shortage worries.
Despite the uncertainty inherent in any economic forecast, odds are that employment growth will be strong in 2021 and next year (if not longer) in Colorado and around the country.
"I believe the economy will come roaring back," says Collinson. "To fill positions, employers will embrace the business opportunity of the older worker and the power of the multigenerational workforce."
We'll see. Many employers still haven't adjusted to the aging of the population and the workforce and ageism remains powerful.
Fingers crossed that the learning curve during the economic expansion will be shorter in Colorado, thanks to the older-worker ecosystem. Success in Colorado could then help change the experienced worker dynamic elsewhere — and fast.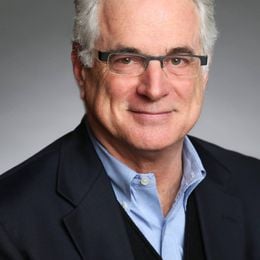 Chris Farrell
is senior economics contributor for American Public Media's Marketplace. An award-winning journalist, he is author of the books "Purpose and a Paycheck:  Finding Meaning, Money and Happiness in the Second Half of Life" and "Unretirement: How Baby Boomers Are Changing the Way We Think About Work, Community and the Good Life."
Read More