One Man's Quest to Control the End of Life
An unplanned, unflinching award-winning documentary takes us inside a family's journey through medical aid in dying
Americans are not known for talking openly about death — actually, quite the opposite. To make death less forbidding, especially for the terminally ill, there's a growing movement to give people near the end of life the ability to choose when to die and have agency over their bodies.
Despite our divided country, polls show 70% of self-identified Democrats and 68% of self-identified Republicans support the legal option of so-called medical aid-in-dying laws (MAID). Yet just ten states and the District of Columbia have such laws, though legislatures in many other states are debating whether to adopt MAID.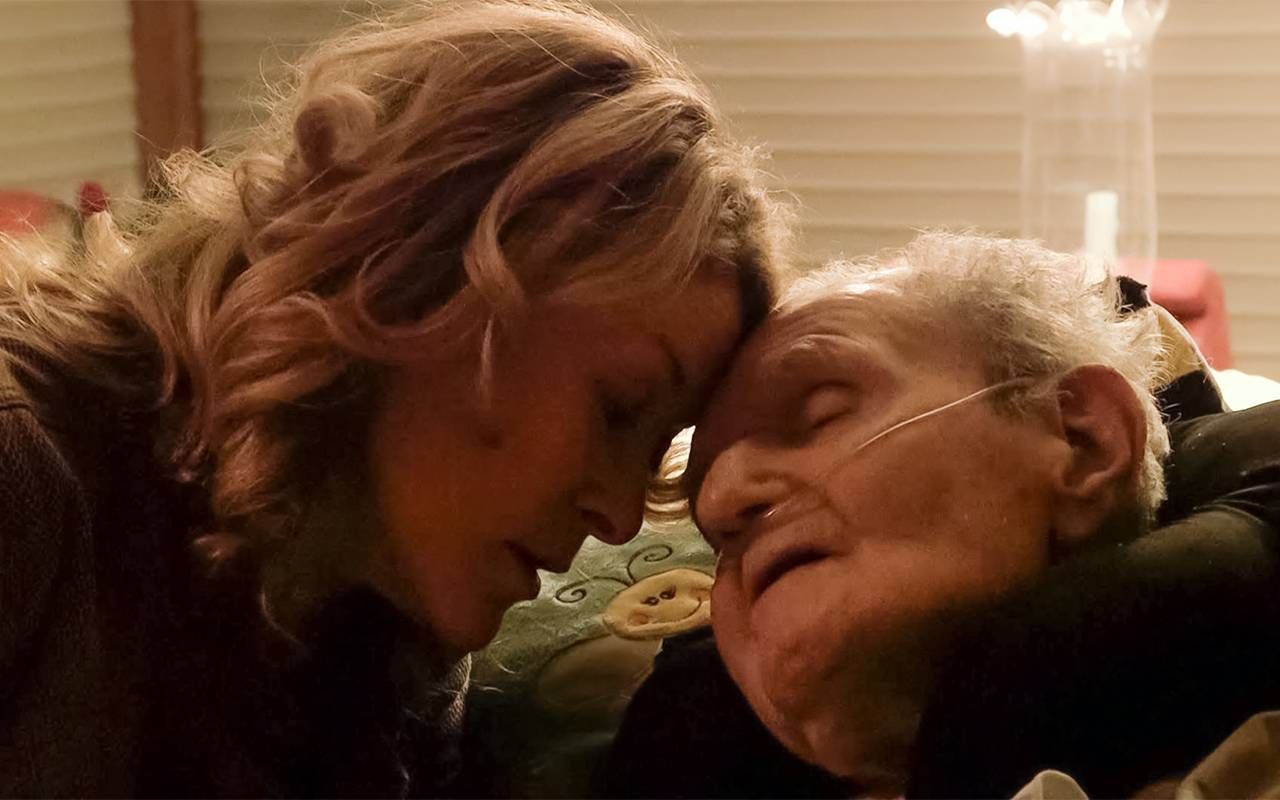 This week, a crowded Washington, DC hotel meeting room was the latest stop in a unique series of screenings around the country that use an extraordinary documentary to promote medical aid-in-dying laws around the country.
Compassion & Choices, the group leading the push for medical aid in dying, is collaborating with Interloper Films, the team behind the documentary "Last Flight Home," shortlisted for an Oscar, to encourage states to pass laws that give a terminally ill person the right to end their life, especially if they're suffering or the quality of their life is so diminished. The film depicts the journey of one California family as they go through the process.
"While Dad was in the hospital, he started calling his children and grandchildren, saying 'I want to die.'"
A Family Story
Just two minutes into the film, 92-year-old Eli Timoner is hospitalized with breathing problems. And like other patients in the thick of COVID-19 restrictions in early 2021, he wasn't allowed visitors. Instead, his daughter Ondi was forced to have this conversation by phone:
ONDI: Did you try to call me, Daddy? Are you okay?
ELI: Just waiting to die. 
ONDI: You're waiting to die?
ELI: How are you, Ondi?
ONDI: I thought you were waiting to see me today.
ELI: If they can give me goodbye powder, I'd take it after I see you and Mom.
ONDI: I didn't know you wanted to die
ELI: I'm on a slippery slope
ONDI: Being inside your body is what's torturing you.
For nearly two hours, the documentary invites you into an intimate — some might say sacred space — where Timoner, now home from the hospital but a fall risk who's too weak to walk, is bedridden in his Pasadena, California living room. He's adamant that after more than 40 years of paralysis from a stroke after his neck was cracked during a massage, the time had come to depart this world.
Before the film screening, Timoner's son David told me, "While Dad was in the hospital, he started calling his children and grandchildren, saying 'I want to die,'  'Please help me die' and reciting the Shema [the Jewish prayer often said as someone's last words]. I knew it was the moment because he was never the kind of person to be depressed one day and then change his mind the next. For 40 years, he had been paralyzed and always positive. He never quit." 
Another sister, Rachel, a rabbi in New York, thought she had an answer — a bed at a very nice nursing home. But David says his father refused. "He said, 'No, I don't want that life. I've suffered long enough, I'm tired of being manipulated.' — diddled, as my father called it."
So David took to Google to confirm there was an End of Life Option Act in California. "I found an organization called End of Life Choices, left a message sounding distraught," he said. "Twenty minutes later, I got a call back from a very kind woman who walked me through the process and recommended two hospice providers in the Los Angeles area who actually do end-of-life care."
In order to get the aid-in-dying medication in California, you must be 18 or older, a California resident, terminally ill within six months of death, able to make medical decisions (not suffering from dementia or impaired judgement) and able to self-administer the medicine.
When Eli Timoner opted for medical aid in dying in February of 2021, there was a 15-day waiting period that requires being interviewed by two doctors. The waiting period in California has since been shortened to 48 hours.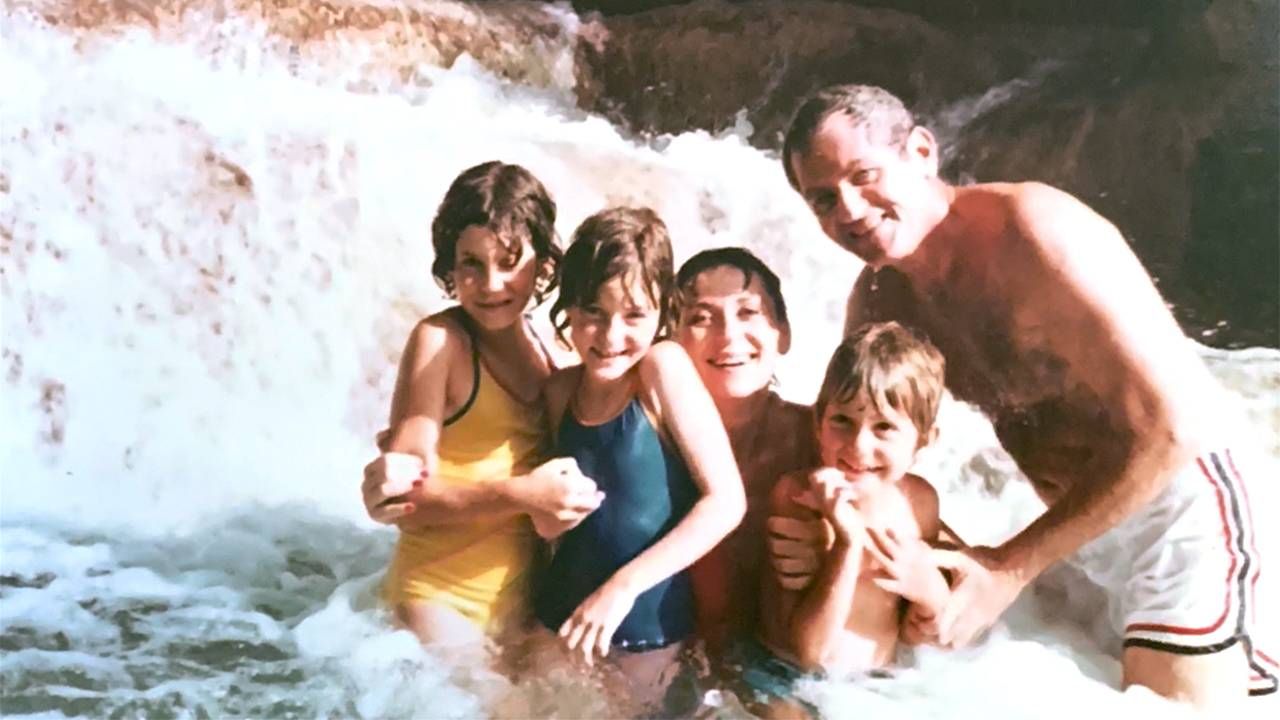 An Unexpected Film
Ondi Timoner, an accomplished documentarian, hadn't planned on making a feature film on her father's last days. What began eight years earlier as a planned scripted film for the family about her father's leadership at Air Florida, his innovation in the airline industry, his career cut short at age 53 by stroke and paralysis and the resulting stigma of disability, serendipitously morphed into an award-winning documentary about having choice at the end of life. 
"The feeling that I had was if I could bring you into the room, invite you to join the family, to really get to know my father and fall in love with him, as we all did through our lives because of what a wonderful, tenderhearted person he was, then those who saw the film could better understand his choice of medical aid in dying," Ondi said.
Though she wasn't expecting to make a documentary about such a private moment in the life of her family, Ondi's glad she did and that her siblings and both her parents, after some back and forth, were on board. 
"I feel like in our society, we don't look at death and dying in a healthy way. We're terrified of it," Ondi said. "As I took this journey, releasing the film, I was astounded how hungry and thirsty people were for some kind of road map on how to navigate death in a loving and healthy manner. I was gratified by that and have become an activist as a result."
In addition to promoting medical aid in dying for those who meet the qualifications — being of sound mind and not being coerced — Ondi says the United States should take a page from the Netherlands. 
"There, people have a chance each year to check a box that says if I am diagnosed with dementia or Alzheimer's this year, I can still choose medical aid in dying. And that allows people who receive a horrible diagnosis to still have the opportunity to opt for [that].
Changing Minds
Corinne Carey is senior campaign director for New York and New Jersey for Compassion & Choices. For the past eight years she's been traveling New York State, speaking in church basements and civic clubs and she's changed her view on why so many states do not yet have medical aid-in-dying laws despite overwhelming poll numbers demonstrating people want it. 
"I used to think, honestly, that it was very strong opposition from the Catholic Church and some outspoken disability rights advocates who I think fundamentally misunderstand the [medical aid-in- dying] bill [pending in Albany]," said Carey. "But I think part of the difficulty that we're having in New York is that lawmakers just don't feel good about this. I think when it comes to death, people have a hard time facing their own mortality."
"I think when it comes to death, people have a hard time facing their own mortality."
"I have a very hard time thinking about the loss of my loved one," she said. "And honestly, this is not a priority for anyone until it is, until you or a loved one are facing down an incurable, irreversible illness that will only lead to death where the only thing that you have to look forward to is a loss of being able to do the things you love, and [to] suffering."
Despite ten states and the District of Columbia legalizing medical aid in dying, a 1997 law — the Assisted Suicide Funding Restriction Act (ASFRA) — bans the use of federal funds to pay for medical aid in dying. The cost of MAID is around $2,000. And Carey says equity "is a huge issue that spans our entire health care system."
Moments of Humanity and Humor
You could be forgiven if you assumed that a documentary allowing viewers to spend the final weeks with a man preparing to die on a certain date would be relentlessly bleak. This film is not that, but is sprinkled with moments of joy, humanity and yes, humor. 
During the 15-day countdown to taking the lethal medication, Eli Timoner is on a Zoom call with his daughter, Rachel, the rabbi in New York. She suggests to her father a nightly Zoom at 9:30 pm (6:30 pm PT) and you see Rachel ask, "Dad, does that sound okay to you?" His immediate response: "While Rachel Maddow is on." 
And daughter Rachel replies with a twinkle in her voice: "The idea of taking Rachel Maddow away from you in your last couple of weeks of life…that would be so wrong!"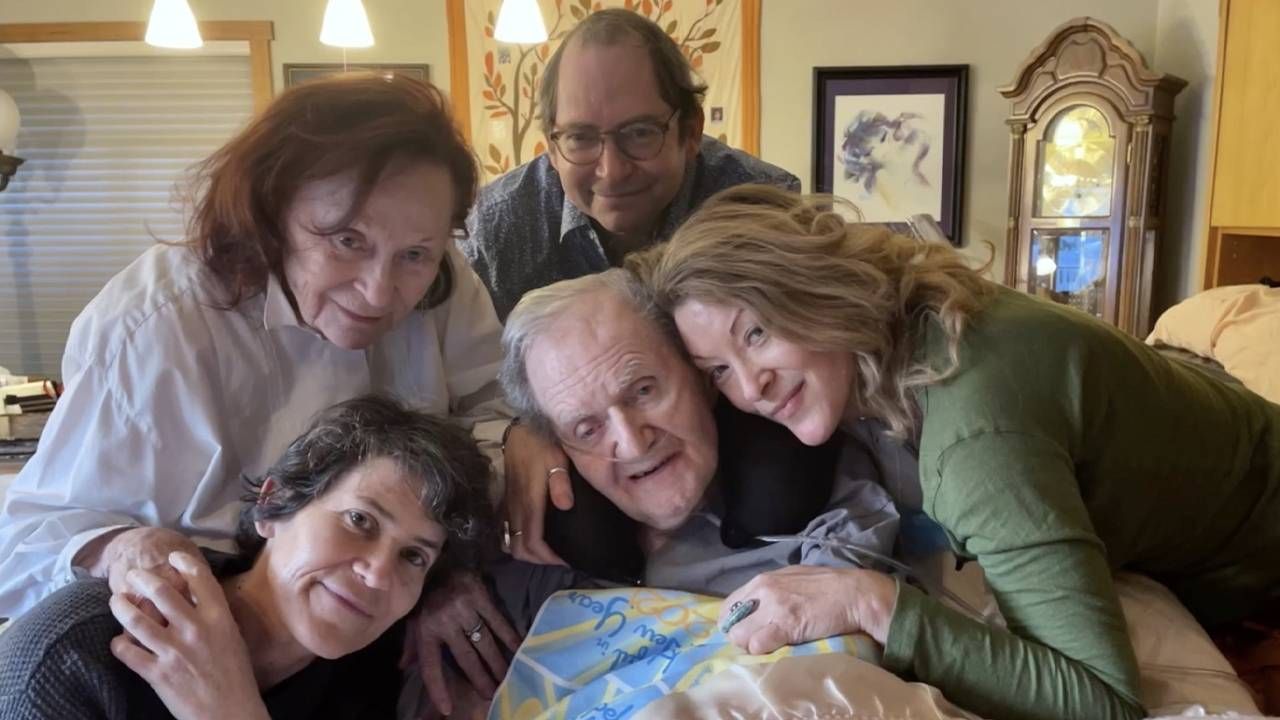 Later in the film, a surprise visitor arranged by daughter Rachel appears on the laptop on Timoner's bed: a personal video from Rachel Maddow herself, thanking him for watching her show "religiously, small r."
Timoner's wife, Lisa, watches with him at the bedside, wipes a tear from her eye and asks her husband what he thinks of Maddow's personal message to him. And without missing a beat, Eli Timoner says, "I think it pays to be loyal."
As the days and then hours tick down to March 3, the day designated by Timoner to take the lethal prescription, loyalty and love are on full display between the family patriarch and members of his family who take turns at the bedside telling their father and grandfather what he means to them: 
"You've lived an incredible life"//"I'll make sure to take care of everyone for you"//"I'm proud of you"//"So grateful to have had you as a father"//"You are a hero, honey. You have been such an incredible husband and father. I love you baby, forever."
Then the carefully timed protocol begins with three anti-nausea pills that start the clock, followed thirty minutes later by Timoner sipping the medicine that slows and stops the heart, culminating thirty minutes later when Timoner has just two minutes to sip the final sedating aid-in-dying medication.
While Eli Timoner self-administered the three-part, medical aid-in-dying drug regimen, his family stayed around the bed throughout.
While Eli Timoner self-administered the three-part, medical aid-in-dying drug regimen, his family stayed around the bed throughout. Some participated in the ritual washing of the body after he was declared dead.
Hoping for Options
No sooner had the documentary ended at the Washington DC screening when an alert appeared on my phone that Nevada Governor Joe Lombardo became the first governor in the nation to veto a medical-aid-in-dying bill, despite 82% of voters polled in Nevada saying patients, in consultation with doctors and loved ones, should be able to decide how to end their life.
When I shared the news with freshman Rep. Brittany Pettersen (D-CO) who attended the screening and supported medical aid in dying in a Colorado ballot measure, she said, "It's so critical that we address the small percentage of people who want to choose this path that they have this option. So, in Colorado, we couldn't get it through the legislature, and it ended up going to the ballot, where it passed by a wider margin than any other ballot item in the history of Colorado."
There are two lines you often hear from proponents of medical aid in dying. Ondi Timoner has had veterinarians walk up to her after screenings and say, "We treat our cats better than our loved ones."
Another memorable line in the film that's become an unofficial theme of the medical aid-in-dying movement came from the hospice nurse who directly spoke to Eli Timoner: "We don't get a choice on how we come into this world, we should have a choice on how we go out."
Richard Harris
is a freelance writer, consultant to the nonprofit iCivics, former producer of NPR's "All Things Considered" and former senior producer of "ABC News Nightline with Ted Koppel." Follow him on Twitter @redsox54.
Read More