How to Flourish on Online Dating Sites
Take these 9 tips to heart as you navigate the world of online dating
Like bungee jumping, leaping out of a plane and riding on a mechanical bull, looking for love on dating apps is not for the faint of heart.
You may be thinking, at least when you throw yourself out of a plane, you get a parachute to ease your fall, right?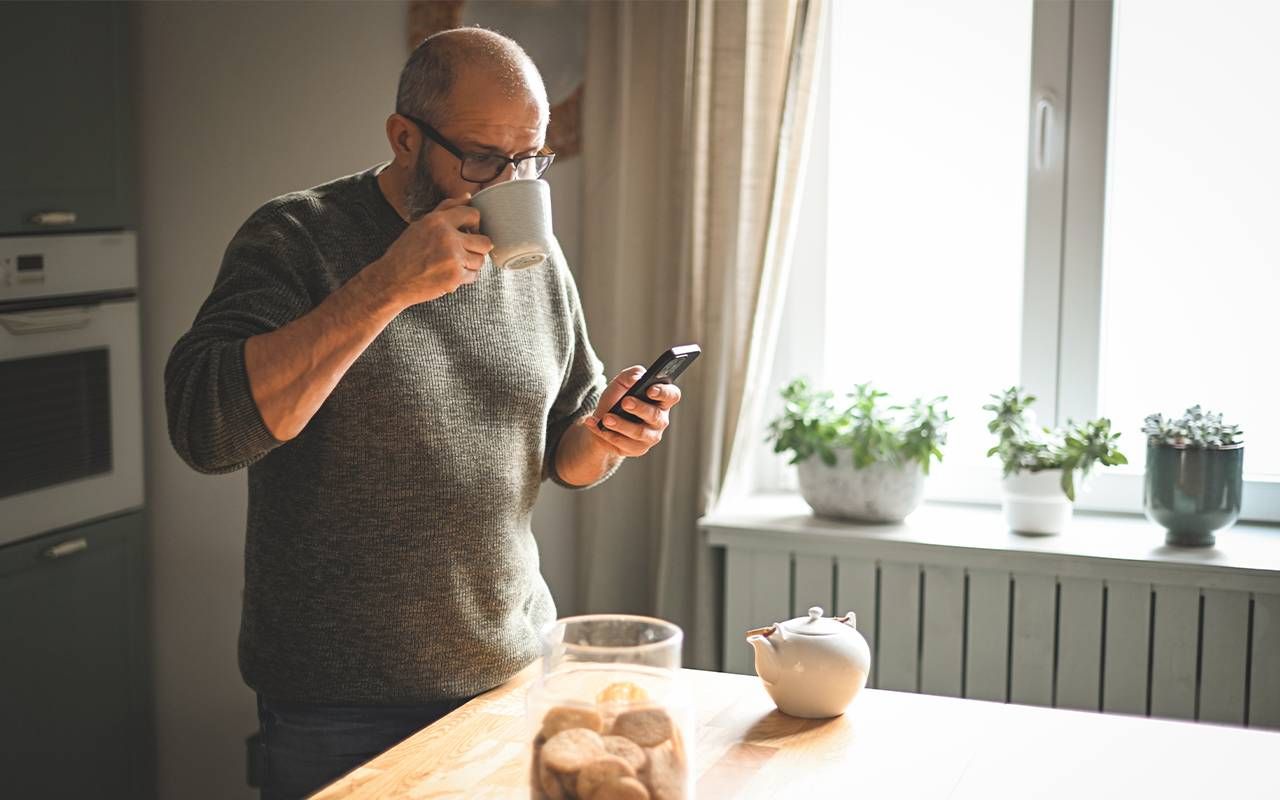 You may fret: But I'm too old to use a dating app! I don't know whether to swipe right or left! An "LTR" — say WHAT? I don't even recognize the difference between Match and Hinge — or un-Hinged, for that matter. I mean, I don't understand how much of a lie to write down to impress a stranger. And I went to Harvard — and Stanford!
Let me put your mind at ease. NOBODY is too old to use a dating app — or to master one, for that matter. Keep it simple, stupid: Just think of a dating app as a glorified blind date — only better.
Let me put your mind at ease. NOBODY is too old to use a dating app — or to master one, for that matter.
When you agree to go on a blind date, you have put yourself at the mercy of a well-meaning friend or a loved one who is so anxious for you to settle down that they would celebrate your attraction to a doorknob.
This do-gooder has ASSURED you that your future companion is great looking, charming, tall enough, cultured, financially secure, culturally and politically simpatico with you, refined, well-educated and a witty conversationalist. You imagine having either a latte or a martini or a meal with someone glib, funny, quick-witted — and did I mention great looking?
Then, within five seconds of ringing the doorbell and saying hello, you wish you were back home, in front of the TV set, checking out Netflix or Amazon Prime or the ballgame or Anderson Cooper or even the Weather Channel. Anything else!
On the other hand, online dating gives you a built-in home court advantage. With an online-dating app, you can gaze happily at a recent snapshot of your upcoming date and read the person's profile. You possibly won't be unpleasantly surprised. You have no obligations to meet the person in the photo. (Of course, if the person is a serial liar, all bets are off.)
Creating a Successful Dating Profile
Here, then, are 9 easy tips for thriving in the wild, wild world of online dating:
Do NOT tell a lie. Why lie at all? Are you already ashamed of how you look? Or where you went to school? Or how many university degrees you possess? Or that, once upon a time, you actually majored in anthropology? Or that you have seen 124 Bruce Springsteen concerts? Or that Barry Manilow is a staple on your iPhone playlists? So what, if any, or all, of these factoids is true? And if they are true, well, own up to it. Don't merely admit it. Brag about it. Because this is you, after all. And the person fidgeting across the table from you on your first date may just find these details to be endearing.
Present an accurate photo of yourself. Hey, the other person is going to find out sooner or later, anyway, that you have a bit of a gut. Or that you're five inches shorter than you said. Or that you may be prematurely gray or follicly challenged. So what!
Don't wear sunglasses in your profile photo. You will look less attractive and besides, that person wants to see your eyes.
Don't be photographed while you're chowing down some food. Terrible optics, and it detracts from your essential smile, too.
Be witty! Try not to be too eccentric and iconoclastic.
Make it clear what you want. Do you desire a quick fling? Or are you hoping for that "LTR" — long-term relationship? Oh yes, there are blessed dating apps for both and everything in between.    
Don't express bitterness or hostility in your profile. Nobody wants to be around a Debbie Downer. Instead, radiate hope and optimism. Remember, you are not so unique. Everybody who uses a dating app is in the same leaky boat.
Watch out for un-funny humor. If you attempt to kid around, keep your quips at a minimum and don't write something that can be misinterpreted for antisocial behavior. Be witty! Try not to be too eccentric and iconoclastic. And pssst, maybe you shouldn't brag that you have all of the charm of Hannibal Lecter or joke that your favorite scene in "The Godfather" involved the horse's head in the bed. Save those bon mots for your weekend together in the country.
Now, go for it! Have an upbeat attitude, swipe away and let us know when you're toasting your first wedding anniversary!
Jon Friedman

Jon Friedman, who teaches The Beatles: Their Music, Influence and Legacy at Stony Brook University, is the author of the Miniver Press ebook "Goo Goo Ga Joob: Why I Am the Walrus Is The Beatles' Greatest Song."
Read More