Opinion
OPINION: My Disabled Son Desperately Needs the COVID-19 Vaccine
The mother of a 28-year-old with autism worries about the continued risks he faces
Age has its privileges, chief among them is that the state of New York, where I live, is finally offering the COVID-19 vaccine to people 65 and older. After several frustrating hours trying to make an appointment -- overloaded websites that crashed, lack of available appointments, sites that didn't have any vaccine – I found a slot. 
But when I tried to schedule an appointment for my disabled 28-year-old son, the administrator stopped me mid-sentence. "He's not eligible," she said.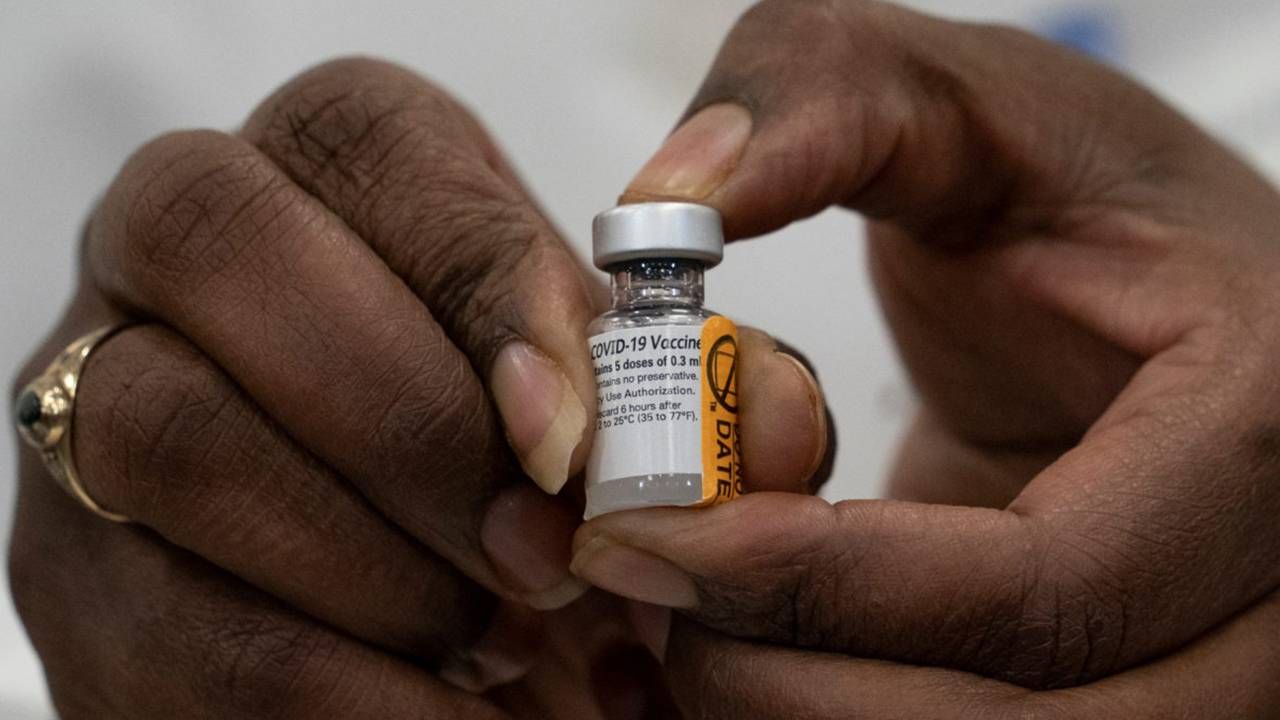 Not eligible, even though he's autistic, and like many on the spectrum, has co-morbid medical conditions – in his case, epilepsy – which research says puts him at significantly greater risk for the coronavirus. Not eligible, even though he attends a state-funded daily program staffed by people who aren't fully vaccinated and who, despite taking all precautions, might still expose him. Not eligible, even though he is two to three times more likely than the general population to develop complications from COVID-19 and die. 
So why hasn't the federal government prioritized people with developmental disabilities?
No Mention of Disabilities in COVID-19 Vaccine Plans
The nonprofit FAIR Health, in collaboration with the West Health Institute and Dr. Marty Makary, from Johns Hopkins University School of Medicine, recently undertook an analysis using the nation's largest private health care claims database. They looked at data for 467,773 people diagnosed with the coronavirus in the U.S. between April and August, and found that across all age groups, COVID-19 patients with developmental disorders (e.g., speech and language, cognition and central auditory processing disorders) face greater risk from COVID-19 than people with nearly every other medical condition.
Yet many states make no mention of disabilities in their vaccine plans. Each has different rules. If we lived in Ohio, for example, my son would have gotten the first shot two months ago. 
The Centers for Disease Control and Prevention has indicated only that health care personnel and residents of long-term care facilities should be first in line. This ought to include all people with disabilities receiving long-term care, whether in large institutions, smaller group homes or in private residences.
Our son lives at home with us; if he lived in congregate housing, he'd already have been vaccinated. But where he lives doesn't change how vulnerable he is to the ravages of COVID-19.
Early in the pandemic, one of my greatest fears was that my husband and I would succumb to the virus, leaving my son an orphan.
People with disabilities are frequently marginalized and discriminated against. Their needs are sidelined. At the onset of the pandemic, it was well documented that disabled people in hospitals were receiving a different standard of care. Stereotypes about what life is like with a disability abound. Their lives are assumed to have lesser value, and thus they are less fully deserving. But discrimination in medical care is a civil rights violation and is now under renewed scrutiny.
The U.S. Department of Health and Human Services' Office for Civil Rights, aware of the magnitude of these issues, has recently issued a request for information on disability discrimination in the health care and child welfare systems.  
Early in the pandemic, one of my greatest fears was that my husband and I would succumb to the virus, leaving our son an orphan. My husband and I are now able to get our shots, due to our age, which will mitigate that worry. But that doesn't alter the fact that our medically fragile son is still at great risk. 
Advocating for My Son
We've known for weeks that the new coronavirus variant out of Britain is more infectious than the original virus. Public health officials are now warning it could be significantly more lethal, too. Other variants, possibly less responsive to the vaccine, are also emerging. All of this makes it increasingly urgent that we vaccinate the most vulnerable among us as quickly as possible.
I've spent the last quarter century advocating for the needs of my son and others with disabilities, and I will never accept that he and others like him deserve to be an afterthought. I'm not suggesting that my son jump the vaccine line. But it is imperative that his complex, unique needs and those of others like him, be factored into the overall calculation in how we most equitably distribute the COVID-19 vaccine while it is still a scarce commodity. 
When my son was young, I used to reassure him by saying, "What's mom's job?" Each time, he'd respond, "To keep me safe." 
Federal vaccine guidelines are preventing me from doing that job.