Opinion
OPINION: The Future of Leadership is Plural
5 reasons to practice intergenerational co-leadership in the workplace
In 2020, it was The Great Resignation. This year it's "quiet quitting." Regardless of what you call it, it's a symptom of a larger issue: Workplaces — and the long-standing traditions that have become synonymous with them — are taking their toll on the working population. The solution starts with leadership.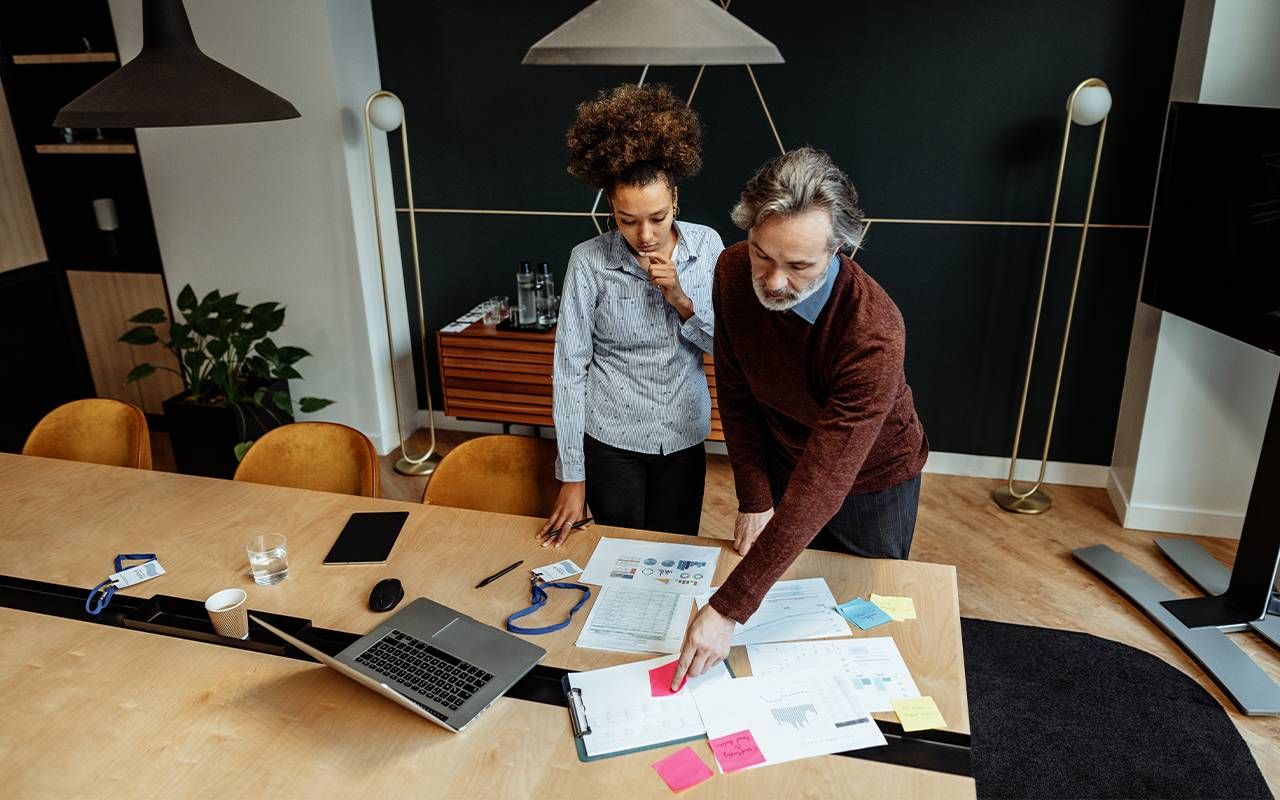 What do Joe Toubes, Susan Desmond-Hellmann and Dan Gertsacov have in common? They all occupied senior-level leadership roles in well-known organizations  (Honeywell, Gates Foundation, and Focus Foods, respectively). Another thread that binds them? Each of them stepped down from their C-suite level positions citing personal well-being or health issues as the reasons for doing so.
Earlier this year, Deloitte surveyed more than 2,000 employees and C-level executives from the U.S., the UK, Australia and Canada to find that nearly 70% of those in senior leadership positions were thinking of quitting.
They are not alone. Earlier this year, Deloitte surveyed more than 2,000 employees and C-level executives from the U.S., the UK, Australia and Canada to find that nearly 70% of those in senior leadership positions were thinking of quitting. This isn't surprising given some of the pervasive statistics around leadership and mental well-being. However, this stress doesn't just stop at the executive suite. Stressed leaders can create stressful environments for their employees resulting in what is widely known as a toxic workplace.
When considering solutions for worker shortages, lack of motivation, and unhealthy work environments, we must include solutions that address our outdated views on organizational leadership.
Leadership has long been defined as singular, exclusive and sacrificial. The most pervasive view of leadership comes in the form of a singular person, from a certain demographic who is willing to prioritize the role over pretty much everything else. Even if you could make the argument that this type of leadership served us well, the changing dynamics of our country and the workforce make this style of leadership an artifact of the past.
As we create work environments that allow all workers to thrive, old ways of leading are being tweaked and new models for healthier leadership have emerged.
One such model, Intergenerational Co-Leadership, pairs people from different generations in leadership positions to allow for a shared, more holistic way of leading teams and organizations. Building on the foundations of more familiar co-leadership models, Intergenerational Co-Leadership provides organizations with an innovative approach to address some of today's foremost workplace challenges.
5 Reasons to Practice Intergenerational Co-Leadership
1. It Makes Room for the Expanding Workforce
The "five generations workplace" is here. People are working well into their 70s with no signs of stopping, and college graduates are looking to begin their careers. Many of them are doing it at the same companies. While traditional leadership models may value one generation over the other and shut the other out of work opportunities, Intergenerational Co-Leadership harnesses the wisdom of multiple generations and offers a solution that allows for both workers to contribute to the organization in meaningful ways. Older workers don't have to be pushed out; younger workers don't have to wait their turn. Intergenerational Co-Leadership reimagines roles in a way that creates space.
2. It Supports Diversity, Equity and Inclusion
In recent years, we have seen an influx of women and Black, Indigenous, and other people of color in leadership positions. One criticism of this well-meaning move is that women and BIPOC leaders are placed in these positions without the support, relationships or resources to truly be successful. Furthermore, age discrimination is a rising concern among workers both young and old. Intergenerational Co-Leadership provides a mechanism to build an environment that embraces new leadership and removes the barriers faced by women and BIPOCs who succeed their white predecessors, and evens the playing field for younger and older workers.
3. It Protects Against Burn-out and Loneliness
The heaviness associated with leading is well-documented and widely acknowledged across sectors and leadership levels. The for-profit, nonprofit and governmental sectors all have some version of the old saying, "It's lonely at the top," and this feeling is felt just as much in the C-suite as it is in middle management. This loneliness isn't just a matter of feelings either. Leadership loneliness has been linked to stress which is connected to poor health outcomes and burn-out. Intergenerational Co-Leadership mitigates loneliness and its resulting burn-out by moving organizations away from lone leadership to shared leadership. Organizational leaders now have a partner in the work, someone who can shoulder the burdens with them and provide a reprieve if needed.
4. It Provides a Built-in Plan for Transitions and Successions
The reality for many organizations is that people come and go. Even the most dedicated employees retire, founders move on to other projects, and life changes necessitate work changes. Transitions and successions are inevitable. Intergenerational Co-Leadership requires organizations to plan for the inevitable and provides a built-in solution before it is necessary. When a more experienced leader names a co-lead, they have time to prepare stakeholders, constituents and their team for new leadership. Furthermore, the new co-lead has the ability to lead in a lower-stakes environment than if they stepped into the role alone, which leads to better outcomes. Ultimately, the organization experiences fewer disruptions as a result of personnel changes.
5. It's More Sustainable and Effective for the Big Challenges
Perhaps the best reason for an Intergenerational Co-Leadership model is that it provides a more holistic view of an organization's work and gives way to a more effective means of reaching its core audience. Many of the challenges faced by organizations are inherently intergenerational, whether it's a marketing company trying to figure out how to sell products to a changing demographic or an afterschool program seeking to enroll more participants. Rarely, if ever, is the solution to these workplace challenges found in one generation's perspective.
For workplaces that are serious about creating environments that allow its workers to thrive, a new way of leading may be necessary.
Effective, sustainable organizations are those with the ability to see things from multiple perspectives and allow those perspectives to drive decision-making. When an organization relies too heavily on one age group's reality, they can become stymied, unable to pivot or reach a wider audience, and ultimately, become irrelevant. Intergenerational Co-Leadership leverages the wisdom from multiple generations to create more comprehensive solutions to big challenges in an authentic and sustainable way.
For many organizations, leadership has become synonymous with a lone person, tackling really tough challenges, and maybe surviving, but definitely not thriving. Even now, as the narrative is shifting and mental health is becoming a critical focus in the workplace, we still have not examined our beliefs about leadership and adjusted our practices to include healthier ones.
However, for workplaces that are serious about creating environments that allow its workers to thrive, a new way of leading may be necessary. Intergenerational Co-Leadership offers several advantages over traditional leadership models. With its built-in succession and sustainability plans, intentionality around diversity issues and its embracing of the changing workforce, Intergenerational Co-Leadership might be more than an innovation. It could indeed be the future of work.
Sherreta R. Harrison and Raymond A. Jetson practice intergenerational co-leadership at MetroMorphosis, a social enterprise in Baton Rouge, Louisiana.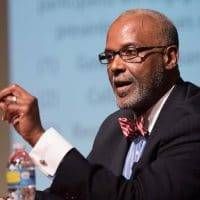 Raymond A. Jetson
is chief executive catalyst at MetroMorphosis in Baton Rouge, a 2022 AARP Purpose Prize winner, a Next Avenue Influencer in Aging, and a board member at Encore.org.
Read More