Opinion
OPINION: Working Daughters Balancing Elder Care Are at Their Breaking Point
On the first Working Daughters Day, a call to stop ignoring a very real issue
Almost daily since March, I read a new headline about how the COVID-19 pandemic is pushing working mothers to their breaking point — and it is. However, it's not just working mothers who are impacted. Working daughters balancing elder care and career are, too.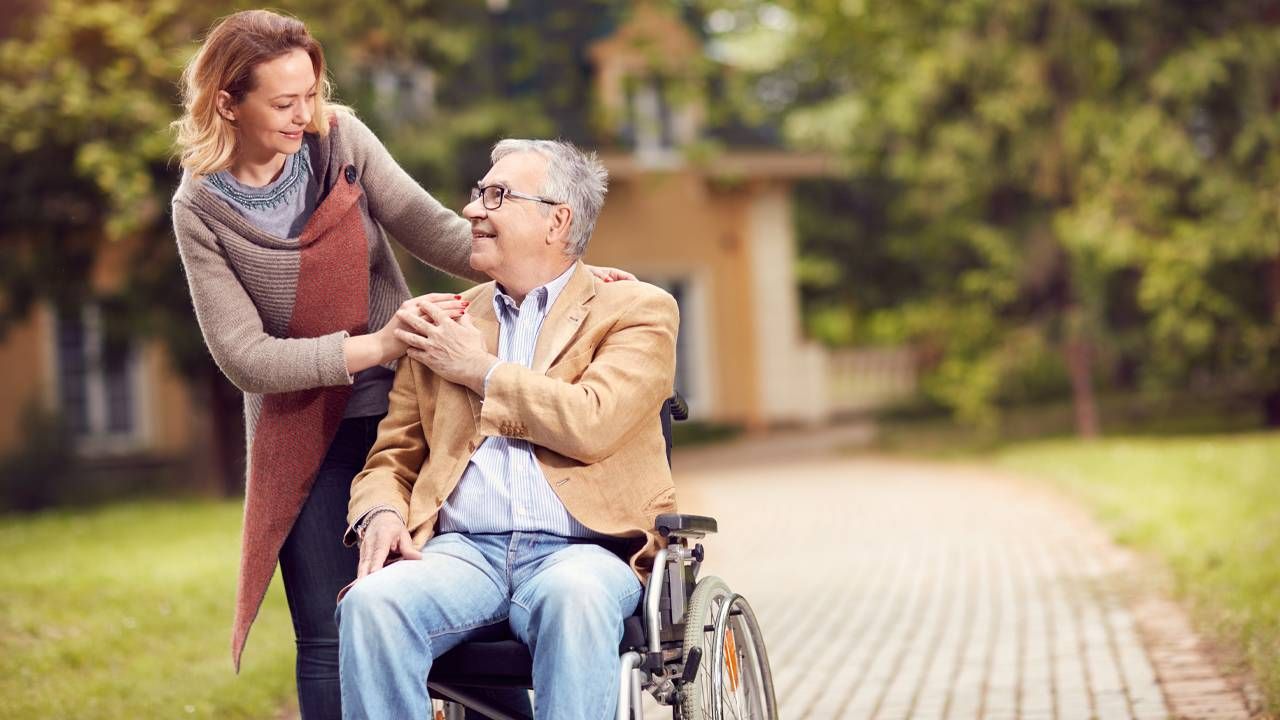 Women have historically shouldered a greater share of domestic responsibilities (housework and caregiving) than men and this inequity coupled with the pandemic is creating a perfect storm for working women.
Data backs this up. Four times more women than men — an estimated 865,000 — left the workforce in September, according to an analysis of U.S. Department of Labor statistics by the National Women's Law Center. But the headlines only tell part of the story.
Elder Care Duties in the Pandemic
Certainly, school closures and the resulting remote learning scenarios are not conducive to going to work, or even working from home. But neither is caring for a parent in the middle of a pandemic that has gravely affected people over 65.
When it comes to women, work and COVID-19, why are we only telling part of the story? Working daughters are also at a breaking point.
It's not just child care centers that have closed down. So have adult day health centers. And since many older parents aging at home have cancelled in-home services for fear of exposure to the virus, adult daughters are picking up the slack.
Working daughters often find they need to switch to a less demanding job, take time off or quit work altogether to make time for caregiving duties.
Helping a Parent With Dementia
Senior living facilities have restricted visitation for more than six months prompting many women to bring their parent home rather than watch their mother or father decline in isolation.
If you think it's challenging to work while supervising Zoom-based elementary school classes, can you imagine caring for someone with dementia round-the-clock while you're trying to show up for work?
The same number of women are caring for parents as are raising children (roughly 23 million) and yet most of our focus regarding working women is on workers who are parents, not workers with parents. We must solve for both.
Research has shown that working daughters, like working mothers, often find they need to switch to a less demanding job, take time off or quit work altogether to make time for their caregiving duties. As a result, they suffer loss of wages and risk losing job-related benefits such as health insurance, retirement savings and Social Security benefits.  A study from MetLife and the National Alliance for Caregiving calculated that women lose an average of $324,044 in compensation due to caregiving.
The First National Working Daughters Day
As the founder of WorkingDaughter.com, I helped create the first National Working Daughters Day, which is Tuesday, November 17, 2020 and part of National Family Caregivers Month. It's a day to honor and recognize the millions of women providing unpaid care to aging and ill parents and family members.
If we are going to support working daughters, we need to start by acknowledging them.
We must stop treating elder care as a parenthetical when we mention the challenges of women at work. The recently released 63-page Women in the Workplace report from McKinsey & Company and LeanIn.org, billed as the largest comprehensive study of the state of women in corporate America, mentions elder care only once. This kind of thing has to change.   
Beyond acknowledgement, we need to take steps to make career and caregiving compatible.
How Things Need to Change
All family caregivers need flexibility to juggle the demanding needs of work and family responsibilities. That means funding paid family leave policies and expanding eligibility requirements for the leaves of absence.
We also need to hold the new Biden administration accountable to its promise to ease the financial burden of care that families are carrying and invest in the infrastructure of care to make it easier for older relatives to have quality, affordable, home and community-based support.
To be clear, this is a not about supporting one group of workers over another. This is a call to stop ignoring a very real issue.
If we are truly concerned about the plight of working women during the pandemic and beyond, then we must start talking about the impact of elder care on women's careers.