The Painful Struggles of America's Older Immigrants
For many, retirement is a foreign concept
(You can watch Chris Farrell talk about this article on Twin Cities Public Television's Almanac show here.)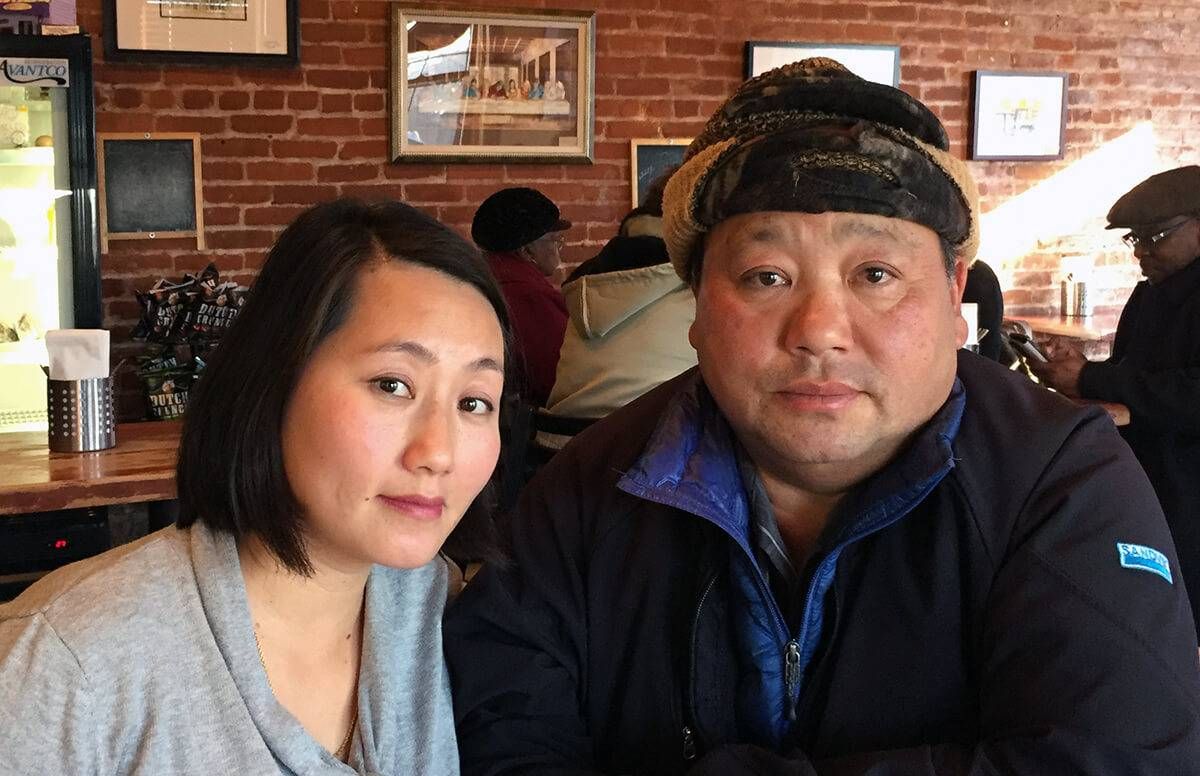 America's immigrant community is aging along with the rest of the population, and in many cases, with great financial difficulty.
Some 15 percent of adults 60 and over were foreign-born in 2015, according to the U.S. Census Bureau. Older immigrants represent a larger proportion of the elderly in major gateway cities and states. For example, in New York City, they comprise 46 percent of older adults; in California, one in nearly three older residents is foreign-born. Late-life immigrants are contributing to rising ethnic populations in rural areas and small towns in the Midwest and South, such as in Minnesota and Georgia, according to the Population Reference Bureau.
Despite their swelling numbers and America's near-national obsession with retirement, "older immigrants are often ignored," observes Alberto Monserrate, co-founder and CEO of New Publica, a public relations and strategic communications firm based in Minneapolis. They seem almost invisible to the wider society.
Growing Fears and Uncertainty
Worse, Monserrate and other ethnic community leaders say that older immigrants have growing fears and uncertainty about their future prospects in the U.S.
To be sure, older immigrants are a diverse group. Their ranks include well-off high-tech entrepreneurs, real estate developers and long-time employees. Yet many older immigrants labored their whole work lives at restaurants, construction, farming, landscaping, caregiving and other physically demanding, low-paying jobs without benefits.
About 40 percent of immigrant seniors are in low-income families; by contrast, only 30 percent of their native-born American peers are. Some 8 percent of American -born elderly live below the poverty line, but 16 percent for foreign-born elderly do. Low-income older immigrants typically have less than a high school education and limited English proficiency. More than two-thirds of recent older immigrants don't speak English well.
Bee Yang: 'Life Here Has Been Difficult'
Bee Yang's situation is illuminating. Yang is a Hmong song poet in St. Paul, Minn, originally from Laos, with seven children and six grandchildren. Warm and friendly, he's somewhere in his sixties. When he registered as a refugee of war with the United Nations in Thailand, Yang chose January 10, 1956 for his birthday, but no one really knows his actual birthdate.
Whatever his age, Yang is a survivor. He fled his village in war-torn Laos in 1975, then lived in the jungle for three years, married the love of his life, reached the safety of the Bin Vanai Refugee Camp in Thailand in 1979 and came to St. Paul in 1987.
"My life in America has been lonely," he says. "The life here has been difficult."
Yang's work in America involved a series of low-wage factory jobs handling machinery. His wife Chue also worked. They scheduled their jobs so one of them was always home with the children. Chue's shifts were in the day, Yang's were at night. His last manufacturing job ended in 2012 — management abruptly laid off its workers when they tried to organize.
"My heart broke," says Yang. "There are no more days for me in manufacturing. My hands have lost their durability. I can't hear well. They don't hire men like me anymore."
Yang's words are strong and direct, even through his daughter's translation. They represent a powerful narrative about a difficult life of pain, loss and poverty.
He and his wife now live in a small house in Cannon Falls, about 40 miles south of St. Paul. He has chickens; she has a garden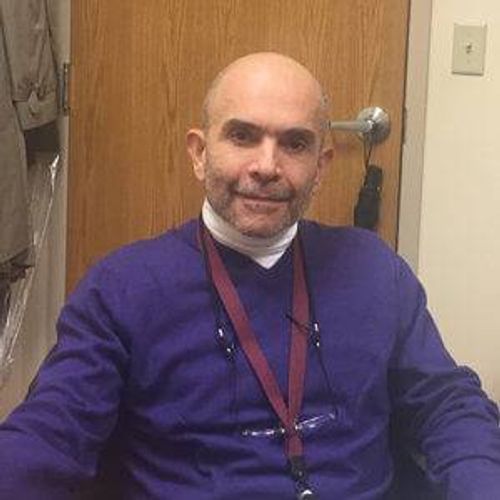 and a mushroom patch. And they both take care of the grandkids. He's an elder in the community, the person with the experience and the wisdom to help resolve disputes.
"All my life I have lived without a safety net. And now, I must be there for the children. There is no retirement from parenting. So I try to be what they need me to be every single day. I want the stupidity of my life, the poverty to be mine alone," he says. "In my life, what I have learned about money is that it's unreliable. I have always been poor. I gave all my money to our kids so that they could eat and learn. They are my 401(k)."
Like Yang, retirement is an unknown concept for many elder immigrants. "The word 'retirement', this is not a word of my people," says Mauricio Cifuentes, senior director of health and wellness at Comunidades Latinas Unidas En Servicio or CLUES, a nonprofit for Latinos in Minneapolis.
Manuel Dejesus Martinez Fabela: Eager to Work Again
Just ask Manuel Dejesus Martinez Fabela, 77, of West St. Paul, Minn.
He has worked tirelessly since age 12 in Mexico, toiling with his father at a gold mine with mules, donkeys and horses. At 17, Fabela went to Durango, Texas for seasonal work, picking cotton and watermelons and spent time in California harvesting tomatoes, cucumbers and grapes. Then, his grandfather found another mine, so Fabela returned to Mexico to work there for about five years. Next, he went to Colorado, working as a restaurant dishwasher and then spent 13 years in construction in Wisconsin. After that, he took his savings back to Mexico and opened a small metalworking shop, but his son in Alabama asked him to return. Fabela became an American citizen about 25 years ago, settling in Wisconsin, but when his wife died roughly five years ago. he moved to St. Paul.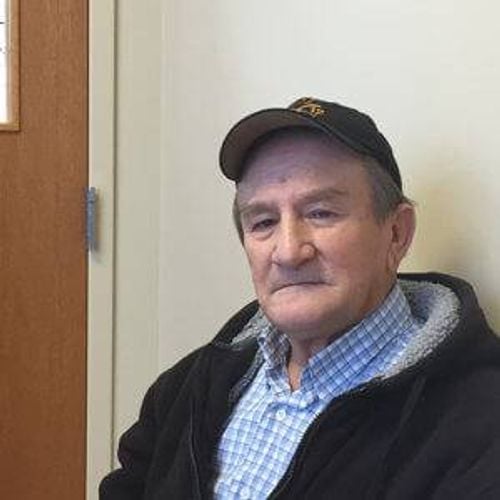 With no retirement savings, today, Fabela lives off Social Security. He'd like to be working again. "If someone wanted to open a metal business, I would be a consultant," he told me through Jose Arrieta, elder special access outreach specialist at CLUES and our translator.
Arrieta emphasized how active Fabela is in the community, adding that for elders living in the shadows of society, vulnerability and loneliness are major concerns. Both exacerbate the financial insecurity among elderly immigrants. "Social isolation is the main problem," says Krishnaswamy Narasimhan, Secretary of the Indo-American Seniors Association Fremont in California.
It's why organizations around the country are trying to build connections for aging immigrants in their new country. Community and engagement are critical to their quality of life, especially in the later years.
The 'Broken Convoy'
The "social convoy" theory holds that people travel through life with a convoy — a network of social relationships that provides a support system. But immigrants often live with a "broken convoy," since they leave behind networks in their home country. Aging immigrants are finding it hard to construct new relationships in their new home. So they become isolated and invisible.
Social isolation seems particularly acute among elderly immigrants that came to the U.S. late in life to reunite with their adult children and help take care of the grandchildren.
They typically don't speak English and are dependent on their adult children for almost everything — money, shelter and transportation. "The issue is bigger with the broken convoy model as you get older, especially since you're unplugged from your original country," says Juri Yang, professor in the School of Social Work at The University of Texas, Austin.
Says Cifuentes: "The number one thing is to bring elderly immigrants into society."
The most vital and least appreciated factor that contributes to the well-being of an older population is a strong sense of community and connection. "It's about having a purpose and knowing that you're wanted," says Pahoua Yang, vice president of community mental health and wellness at the Amherst H. Wilder Foundation in St. Paul.
Adds Dr. Paul Tang, chief health transformation officer at the Silicon Valley- based IBM Watson Health: "Loneliness kills and disables more people than smoking. Social connectedness is one of the best contributors to meaningful longevity."
One Community Helping Its Older Immigrants
In some pockets of America, local communities get it.
Take booming Fremont, Calif., about 40 miles south of San Francisco. Currently, 54 percent of its residents are Asian; another 14 percent are Latino. The local leaders realized that their elderly immigrants weren't taking advantage of services available to them, though. So they took steps to correct that.
"Many of the older immigrants come as glorified babysitters," says Asha Chandra, communications and program manager in the Human Services Department of Fremont. "They're isolated. They're depressed. They're so used to having neighbors. It's a very isolating environment here."
Nine years ago, the city's Human Services Department combined forces with various ethnic, faith and community organizations to form the Community Ambassador Program for Seniors (CAPS). Aware that immigrant elders didn't know how to navigate bureaucratic systems like government benefits and nonprofit services, volunteers age 50 and older from various ethnic communities were recruited as "Ambassadors." They help older immigrants in their own communities and in their own language.
"We're reaching out to make sure they're aware of the services provided by the state, city and county," said Chandra.
Integrating Into Wider Society
Other organizations around the country are also reaching out, trying to integrate older immigrants into the wider society.
Remember that Bee Yang is a Hmong song poet? At Hmong gatherings, he's called on to sing his poems about yearning for a better life and a better humanity. Some of his song poetry reflects the many losses of the community, such as the hurt that survivors feel for family members who didn't make it out of Laos alive.
He's putting together a CD of song poems for Hmong in Laos about what life is like in the U.S. and recently received recognition for his song poetry. Last September, AARP Minnesota and the networking nonprofit Pollen named him as one of 50 Minnesotans over 50 making a difference. His daughter Kao Kalia Yang has written a book honoring her father, The Song Poet.
"I see my songs are for the children of the future," says Yang. "The children in the lifeline I won't know and won't touch. Life is like a spool of thread."
2 Lessons We Can Learn
The story of America's aging immigrants — particularly low-income elderly immigrants — offers the rest of us two vital lessons about aging.
One lesson: People who work all their lives in low-wage jobs should be able to leave the job market when the time comes with a measure of economic security. Yet many low-income, itinerant workers don't, largely because their employers never offered them a retirement savings plan.
The other: Access to government benefits, social services and nonprofit assistance is vital for many low-income retirees to enjoy a reasonable standard of living. Yet Social Security, Supplemental Security Income, health care and other services are remarkably complicated and opaque in America.
Less-educated elderly often find the social safety net system difficult to navigate. Who can blame them? It's time to change things.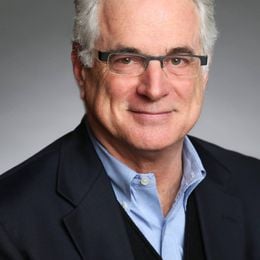 Chris Farrell
is senior economics contributor for American Public Media's Marketplace. An award-winning journalist, he is author of the books "Purpose and a Paycheck:  Finding Meaning, Money and Happiness in the Second Half of Life" and "Unretirement: How Baby Boomers Are Changing the Way We Think About Work, Community and the Good Life."
Read More