The Case of the Prosecutor Turned Novelist at 55
Pamela Wechsler, who wrote for 'Law and Order,' has penned a thriller
In May, Pamela Wechsler published Mission Hill, a novel about a female homicide prosecutor in Boston. Trying her hand at fiction for the first time, she nabbed a major New York publishing house in a bidding war and a three-book contract.
Not bad for a former real-life prosecutor who handled murders, sexual assaults and gang violence for the District Attorney's office in Boston. (Mission Hill is named for a tough neighborhood where she worked.)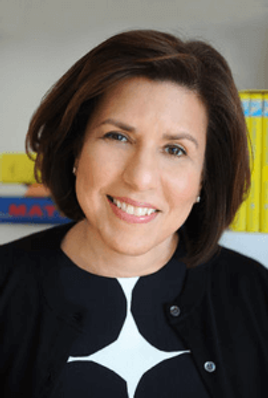 "Being a novelist is my fourth career!" says Wechsler, 55, who left the D.A.'s office in 1998 after a decade to become an Assistant Attorney General for Massachusetts from 1999 to 2003 and then a U.S. Justice Department trial attorney in Washington from 2003 to 2004. (An interview about her career switches follows below.)
A New Path
Back in 2004, Wechsler was getting tired of the prosecuting grind, and even more, the stress. At the same time, an acquaintance asked for help writing a TV legal drama script. Wechsler realized that her own cases would make for riveting TV. So yet another career was born when an agent then helped her get a job in Los Angeles as a legal consultant for NBC's Law and Order franchise.
There were lots of other TV credits over the next seven years. Then in 2011, Wechsler's mother became ill  and she moved back to Boston to be with her.
Wechsler took an administrative job in a different D.A.'s office. While there, she got a call from a movie producer from The Judge (starring Robert Duvall, Billy Bob Thornton and Robert Downey Jr.) asking her to be the film's technical adviser.
After leaving the D.A.'s office to help with the 2014 movie, Wechsler worked on other TV pilots and the sequel to Mission Hill. Book No. 2, tentatively titled The Graves, is due out next spring.
In May, Wechsler moved back to L.A. to take a full-time job as a writer and producer on an upcoming legal TV series called Doubt, picked up by CBS for 12 episodes.
A Chat with Pamela Wechsler
Next Avenue tracked her down for a talk. Highlights:
Next Avenue: How much of Mission Hill is autobiographical or based on your experience as a prosecutor?
Wechsler: Some [is] based on real cases, but everything is fictionalized. The book's main character is Abby Endicott. Her family is not my family. I didn't grow up with the kind of money they had. But I did know I wanted my novel to be about a female homicide prosecutor who lived in two very different worlds, one work and one personal.
Wasn't Paul McLaughlin, a prosecutor in your office, murdered in 1995? In the book, an assistant D. A. who works with Abby is also killed.
Yes, Paul's murder was like an earthquake. It was such an impactful experience that I drew on it when I was writing Mission Hill. It was beyond everyone's imagination and a time of chaos, fear, sadness, grieving and self-reflection.
How so?
It made me question what I was doing and why. It was really traumatic. When you are a homicide prosecutor, there is nothing you can do about murder except incarcerate the person who did it. The job is pretty intense day in and day out.
How much of the conflict Abby has with her family about her dangerous work mirrored your own?
My family definitely worried about me, particularly when they would come to court and see what I was doing. They watched one of my murder trials and after Paul was murdered, talked to me about doing other things. They did, however, understand why I did it.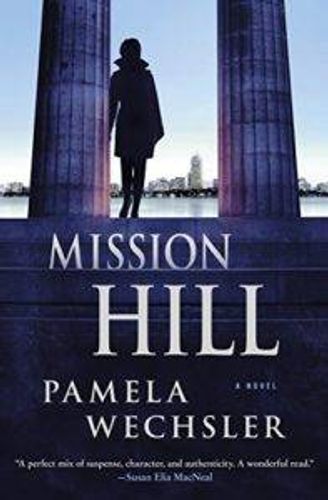 There is so much about Boston in the book. How come?
Boston is really a character in the book! I wanted it to be front and center. I grew up there, went to college [Tufts University] nearby and Boston University School of Law. I love the city and I love writing about its quirkiness and uniqueness. I think people like, and are interested in, Boston. It's also fun to learn something about a place or know what the author is talking about because you've been there.
Why did you move from prosecutor to Hollywood legal consultant and now to TV writer and novelist?
I knew at some point I would have to take a break as a prosecutor because it was such a stressful job. The three most obvious options for prosecutors as a next career are as a defense attorney, a judge or a politician. I didn't want to be any of these.
But why consulting and writing?
I met someone who was a TV writer and, as a favor, helped him make his script more realistic. It was fun, so when I thought about what I wanted to do next, I started learning how to write television scripts on the weekends and at night. I felt I had a lot to draw from and a voice, so I pursued it.
Was your decision to leave the criminal justice system the result of burnout?
I wanted to have a more normal life. You see such darkness when you are a homicide prosecutor. As meaningful as it was for me, I reached a point where I had to do something else.
What is it like to be a legal consultant for national TV shows?
I started out helping writers and producers come up with story ideas and dialogue. I was on the set working with directors, producers and actors. [They would ask], 'Where do we stand? When does the jury come in?' Some very basic things about courtroom procedure. With actors, it's more about character, what they are thinking and feeling, reading scripts and sharpening the courtroom scenes.
How was it?
It was great to take my experience and turn it into something creative and entertaining. At the same time, there is a strict shooting schedule, you're producing a lot of episodes and have a lot of big personalities. You have to learn a different language and culture. It's a foreign land.
Is there a story line in one of the TV programs taken directly from your experience as a district attorney?
My first episode of Law and Order as a writer was drawn from both the Louise Woodward nanny case and a child murder case I was prosecuting at the same time.
Do you think there are skills you gained as a prosecutor that are similar to those as a legal consultant or a novelist?
Certainly as a TV writer and novelist I have learned the basics of storytelling from when I was a prosecutor. It's like talking to a jury. You have to present a case in a way that is interesting, and that they understand and can relate it. The difference is that you are tied to the facts when you are a prosecutor.
Does being single make it easier or harder to change cities and careers as much as you have?
Moving when you're older isn't the easiest to do and is particularly difficult when you're alone in the move, going somewhere that is really different and where you don't know anyone. But when you're single, you can do what you want and don't have to worry about the impact on someone else. So it's both easier and harder.
The jury is still out on Wechsler's next steps. Her father lives in Boston. It may be that Beantown hasn't seen the last of her.
Sally Abrahms
is an award-winning writer specializing in aging, caregiving, boomers, housing and aging in place.  She has written for Next Avenue, The New York Times, The Wall Street Journal, Time, AARP, Kiplinger's and other media outlets. Her website is sallyabrahms.com.
Read More