How Black and Latina Women Prioritized Self-Care During the Pandemic
The pandemic was rough for Black and Latina families, but many women in these communities met the challenges head on
Navigating the constantly changing unknowns and impacts of COVID-19 may have taught Monica Edwards more about her personal needs in one year than she has learned in 24 years of operating her bed-and-breakfast. "I have decided there are certain things that I used to do that I may not go back to — some changes are for business and some are for personal," explained Edwards, a 57-year-old African American entrepreneur who owns Morehead Manor in Durham, N.C., with her husband, Daniel.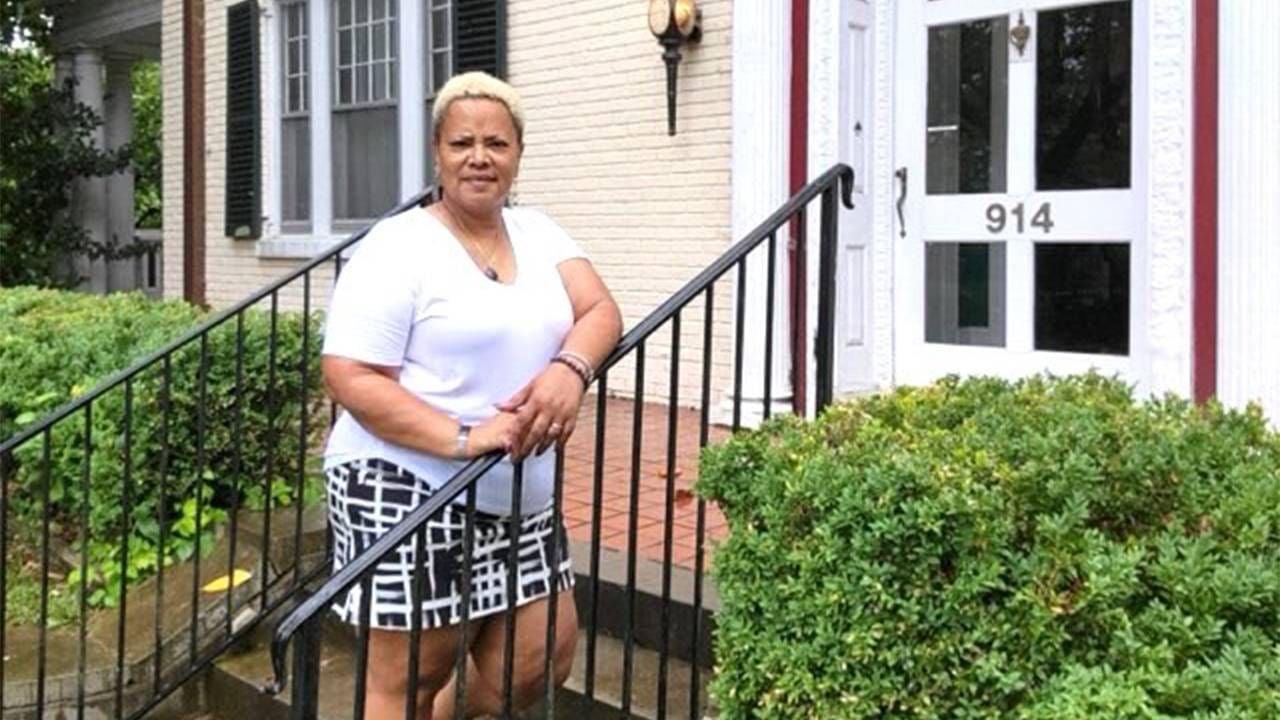 COVID-19 health mandates from the Centers for Disease Control and Prevention and local governments prompted Edwards to shut down her establishment for several months last year.
"When would it be safe to reopen and offer guests a safe visit? We were trying to figure all that out and always worrying, 'Were we going to get COVID?' There is emotional trauma that comes with that."
"We closed our doors on March 18, 2020 and didn't reopen until June 1 — and then [the business was only] operating at fifty percent capacity," she said.
"Lodging is considered an essential business, but since we are privately owned, we made the choice to shut down so we could wrap our heads around all the moving pieces," noted Edwards.
She said the constant worry over finances became her biggest pandemic-related setback, which caused intense levels of stress.
The pandemic worsened inequalities that make it harder for Black-owned businesses to endure such a crisis, according to the House Small Business Committee. 
It released a report in February that found Black business ownership rates had dropped 41% between February and April 2020, the largest rate of any racial group. 
Edwards managed to keep her business afloat, but she recalls how tough it was to weather that period.
"April and March are usually busy with festivals, weddings, shows and graduations and then Memorial Day. When COVID hit, all of that ceased," she explained, with a hint of exasperation in her voice. "And not only did it cease, but all the people who had already made their reservations — not only did they cancel, but they wanted their deposits back!"
Edwards says she worried, a lot, about almost everything and lost sleep in the process.
"My cash flow was depleted and I was like, 'OK, how do I handle this? The money is gone. How do I wrap my head around still meeting my fixed overhead expenses?' I didn't have guests, but I still had to pay electricity, the water bill and all those other things," she explained. "And there were so many things we were unsure of about how COVID was being transmitted."
"We wondered whether our procedures for sanitizing were working. When would it be safe to reopen and offer guests a safe visit? We were trying to figure all that out and always worrying, 'Were we going to get COVID?' There is emotional trauma that comes with that," she said.
Edwards says she managed to emotionally survive the worst months of pandemic by realizing she needed support.
Some financial relief came when she applied for and received local small business grants. As for her personal well-being, Edwards says she listened to her inner voice and reached out to other women.
Tapping Social Networks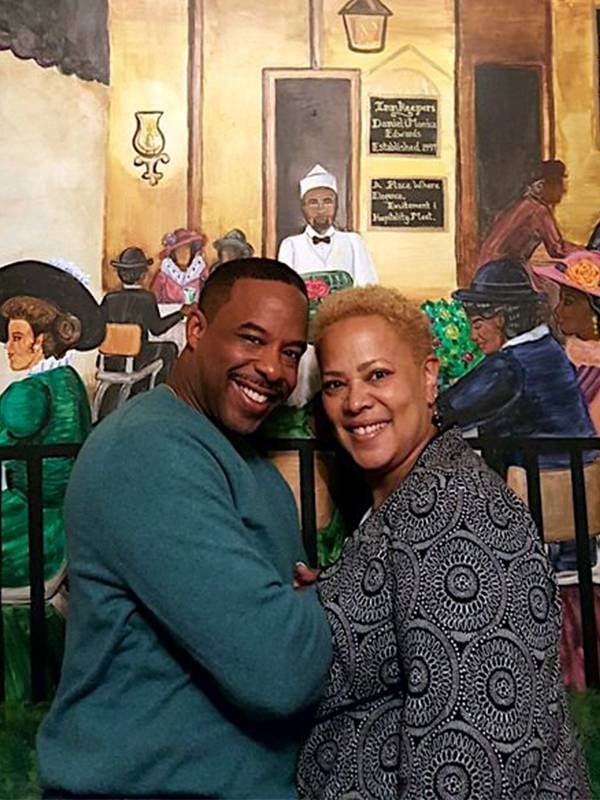 "I had friends who would come over and we would sit out in the driveway in lawn chairs, all socially distanced outside," said Edwards. "Everyone would bring their own wine and we would have a cocktail hour."
She found that same type of camaraderie from her long-distance friends who met virtually.
"We would have Zoom cocktail parties. And just being supported by my tribe was powerful," said Edwards. "We would get on the phone and it was a time for the girls to support each other. Some were in California, some in Atlanta and other places. We were each other's lifelines."
The downside, she admits, was the extra calories that came along with those Zoom get-togethers. She concedes it contributed to some weight gain last year.
Edwards' experience and her approach to managing her emotions is similar to the way many Black and Latina women across the country say they coped with the pandemic.
A recent AARP survey of nearly 4,900 women over 18 revealed a pattern. While research shows the pandemic and its lingering impacts have hit Black and Latina families disproportionately hard, an overwhelming number of women in these communities report using the challenges of 2020 to step back, reset priorities and, in many cases, recharge.
Coping With Stress by Prioritizing Self-Care
According to the findings of women over 50 (all statistics from the study in this article are of women over 50 surveyed), 60% of Latina women and 58% of Black women say they focused more on inner peace during the past year, rather than outward appearance.
Sleep issues were common, with 63% of Latina women and 49% of Black women reporting problems with sleeping during the pandemic.
And 69% of Latina women and 62% of Black women say they had issues with weight gain or eating since the pandemic began.
Lupe Villela, a Latina based in Chico, Calif., says the pandemic prompted her to make more positive lifestyle choices.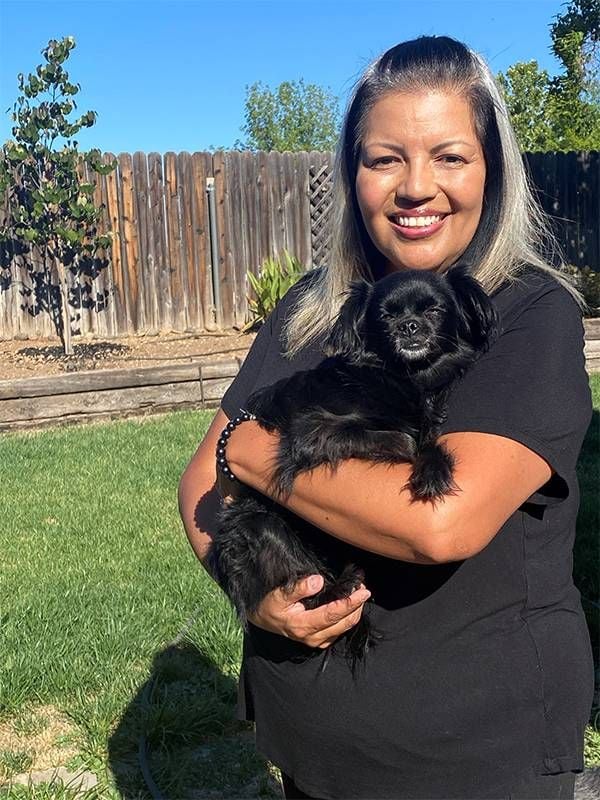 A police records technician for a police department, Villela says when COVID-19 took hold, she shifted to a five-hour-a-day, three-day workweek. But in June 2020, because her work is considered essential, she returned to full-time work.
Now, with what appears to be the worst of the pandemic in the rear-view mirror, Villela says, in many ways, 2020 had positive effects for her well-being.
"One of the biggest things I had done prior to COVID was that I started intermittent fasting. So, when COVID started, I made a conscious decision that I would not eat out or drink alcohol," explains Villela.
Making Healthier Choices
The AARP survey found 63% of Latina and Black women over 50 have chosen to focus more on their health during the pandemic.
At 52, and living and working what she describes as a full and satisfying life, Villela also decided to stop interacting on social media. And, despite being a self-confessed TV news junkie, she also stopped watching the news.
"I made a conscious choice to do that because I kept seeing so much conflicting information and I was like, 'I can't get obsessed with this,'" said Villela.
"I kind of wish things weren't going back to normal, because all of a sudden my life is getting chaotic again and I'm eating out and I've already gained 3 pounds!"
She also stopped attending social gatherings, even though she knew of other friends and family who were still spending time with others (several of whom later contracted COVID-19). She admits that not visiting with friends and family was tough — at first. But she says that downtime proved beneficial.
"I used it as a time to regroup and rest and to work in my yard. I was grateful for that," Villela shared, with an almost guilty chuckle.
"I tried to enjoy the time alone. I started cooking, which I didn't do before. And for me, it was good. I liked it," she said. "I kind of wish things weren't going back to normal, because all of a sudden my life is getting chaotic again and I'm eating out and I've already gained three pounds!"
While their lives are extremely different, both Villela and Edwards faced the hurdles of the pandemic with a similar perspective — one that placed a higher priority on their own well-being. That approach has helped them overcome the stress and challenges they faced during the past year.
As life slowly returns to normal, these women say they don't want to forget the coping skills and good habits they formed during the pandemic.
Editor's note: This article is made possible with funding from the NextFifty Initiative.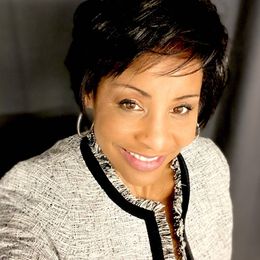 Julia Yarbough
A multiple Emmy Award-winning broadcast journalist Julia Yarbough has over 25 years of experience anchoring and reporting, covering hard news, environmental, education, and human interest stories. Having served as a family caregiver to her aging and now deceased mother, Julia is passionate about raising awareness and educating others about the realities facing family caregivers and improving current services. She launched Keeping it REAL Caregiving, a website, blog, podcast, and public speaking platform, to produce segments highlighting the challenges those caring for elders face. Julia also has a bi-weekly newsletter named KeepingItREALCaregiving.substack.com, offering practical guidance, news, and information.
Read More