'Life Is Short' - The Motivation Behind Pandemic Pivots
From launching a food truck to art classes to even joining a different book club, how the pandemic is inspiring a change in direction
The 110-foot-tall pine tree that fell on my bedroom roof while I was sleeping on a windy night in December 2019 woke me with a BOOM. I had no idea what happened until I looked at the window and saw a branch poking through the glass. The jolt made the floor cave in, and this caused the collapse of the kitchen ceiling below. Paintings popped out of their frames and flew off the wall. The chandelier perched precariously on the kitchen table.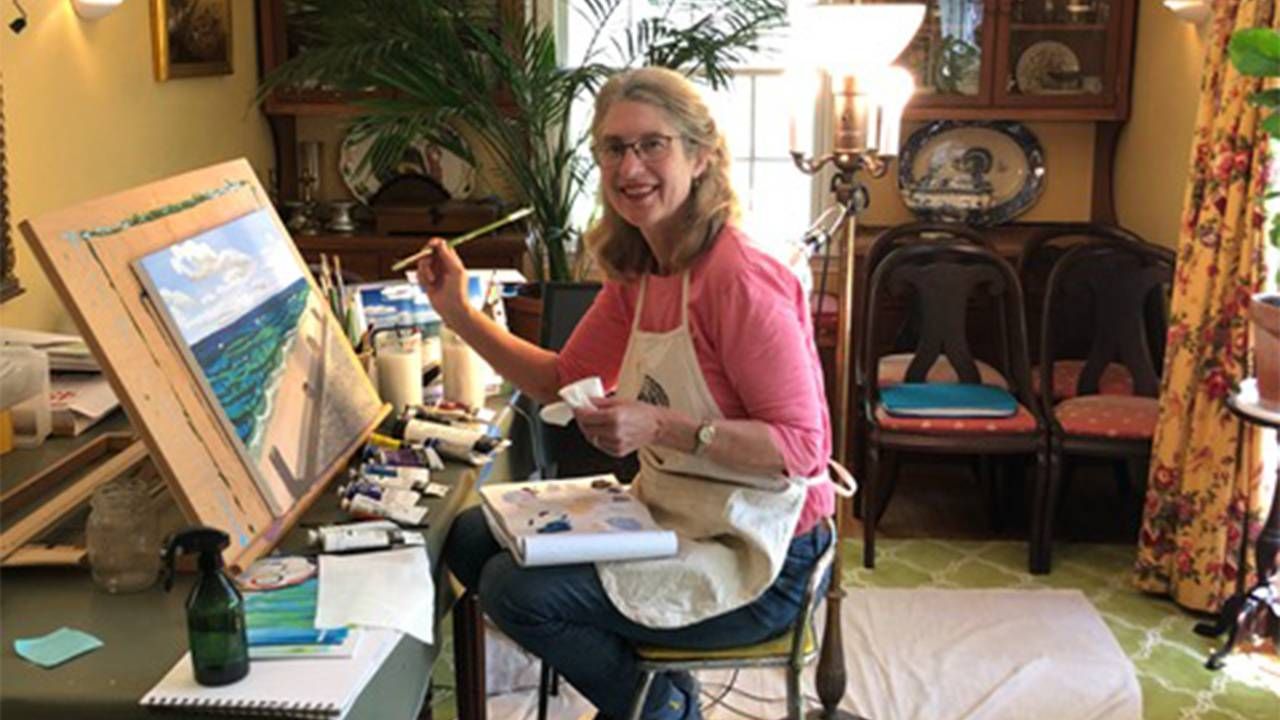 After I recovered from the shock, hired a contractor and called the tree guy, I realized I had earned an unexpected boon that many a boomer would envy: a dumpster in my driveway.
"A lot of people empty their whole house in there," one of the carpenters said. I wasn't going to do that, but when the pandemic lockdown began three months later, I had a project underway. The attic beckoned, and the dusty backs of closets challenged me to ignore them.
And the books: I wasn't going to throw them in the dumpster, but after I picked them up off the floor, I was determined that I wouldn't cram them all back in. I gave some to a middle school teacher who had a lending library on the steps of the school.
While I was thinking about books, I finally took the long mulled-over action of quitting a book group that was not working for me. And I joined a new one that suited me better.
Mine wasn't the passion project that some pursued during the COVID-19 lockdown, or the early retirement surge or job change or engagement or divorce, like that of Bill and Melinda Gates and other boomers that caused the gray divorce rate to spike.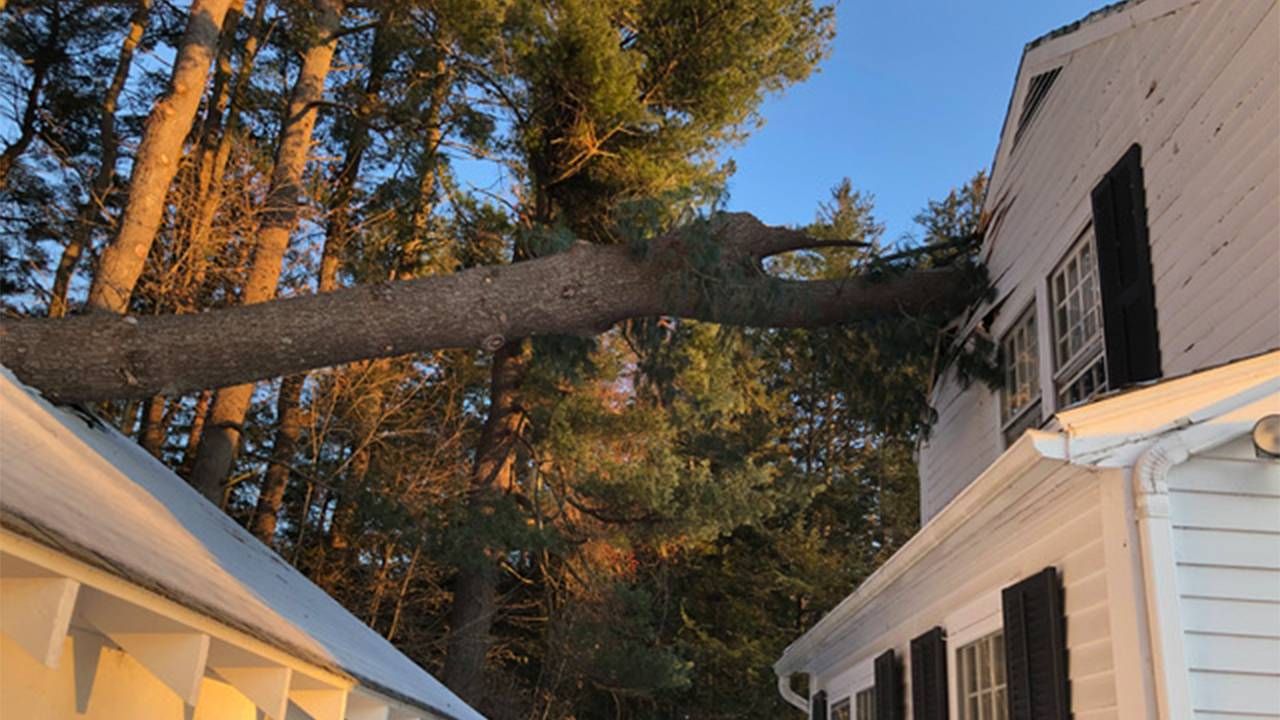 But it grew from a similar kind of introspection that lockdown forced on those lucky enough to be quarantined at home.
Did I really want to leave my kids a mess if I died in the house or make it so hard on myself when I eventually moved? Did I really want to keep spending time with people who weren't good for me? I was cleaning up, literally and figuratively.
An Unexpected Period of Introspection
Like the tree that shocked me awake, the pandemic caused people to open their eyes to changes they needed to make or projects that it was time to pursue. A Harris Poll, for example, found that a majority of U.S. workers are considering a job change this year.
"Our time is finite. The pandemic made me reevaluate what is important to me."
"A lot of people are reflecting on, 'Do I want to stay in the job, or have I been let go and what do I do now, and do I pivot?'" says Carla Bevins, assistant teaching professor of business communications at Carnegie Mellon University's Tepper School of Business in Pittsburgh. "A lot of people have been forced to take the time to reflect on 'Do I want to go back to work?'"
One such person is Ann Harper, 60, a middle school teacher in Pine Bush, N.Y. She retired this year instead of on her planned date two years from now. She decided in January when in-school classes resumed in her district; she has thyroid cancer that has spread to her lungs and went on medical leave instead. She feels good during this "watch and wait" period and doesn't want to go back at all.
"I thought: 'Life is short, I want to go out and enjoy it, who knows what tomorrow will bring?'" she says. She and her husband are going to sell their house to one of their daughters and drive their camper around to visit relatives and see wish-list marvels such as the Grand Canyon.
"We'll live in the camper and settle down in a spot where we traveled and loved," she says.
Speaking of love, actress Susan Haefner, 56, and drummer Jeff MacPherson, 54, got engaged last December, at a pond behind her house in the snow, after being together for nine years. He had been staying with her in her home in Andover, Vt. when COVID-19 hit and "it gave us time to solidify the relationship," Haefner says.
They found the bright side of work stoppages in the entertainment industry. "We did creative fun projects. He made me laugh. We got so much closer from being together so much," she says.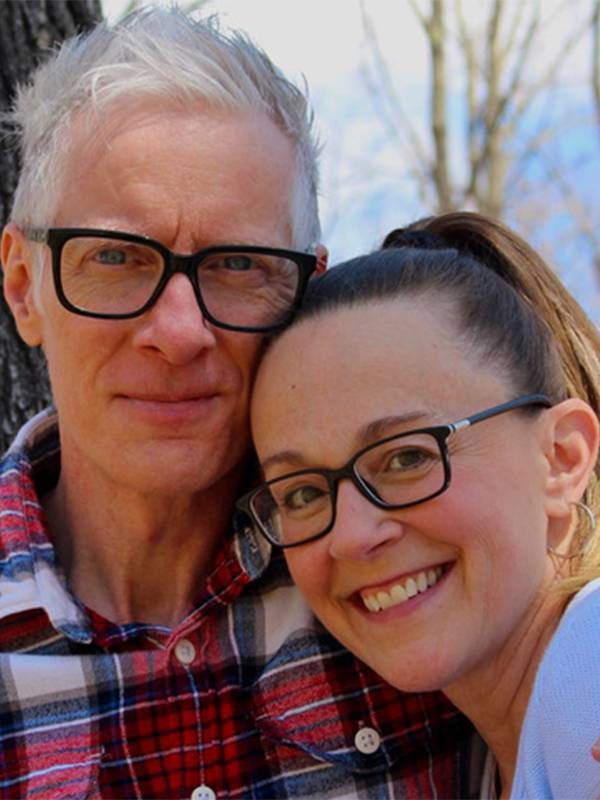 "Our time is finite. The pandemic made me reevaluate what's important to me. Even two years ago, if I got a job in the industry, I would go. I feel that I'm going to think twice about that. I'm going to balance my work with my relationship," Haefner says.
It will be the first marriage for both. The wedding is planned for late summer 2022.
The Downside and the Upside of Lockdown
Studies show that life-threatening events motivate people to address issues in their close relationships, and this can also mean divorce as well as marriage.
"We're a little more wired to be reactionary under stress, and we narrow our focus to where it's all or nothing," Bevins says. "We're hearing that we shouldn't make any big decisions (at times like this), but unfortunately a lot of us don't have that as an option."
She was referring to employment, but the same can apply to life changes such as divorce.
According to Edie Weinstein, a social worker in Doylestown, Pa., "Some of the separations had already begun, but the pandemic hastened the urgency." The pros of a relationship can be amplified, but so can the cons. Stuck at home together, says Weinstein, "They question if this is the person they want to remain with."
But back to the bright side. "There was a pursuit of new passions, new hobbies," says Pablo Bose, an associate professor of geography and director of the Global and Regional Studies Program at the University of Vermont. "Everyone started making sourdough, pickling… I got emails from people I hadn't seen in years. We had more use of state parks."
The pandemic offered "a good time to think about things."
Margaret Pantridge, 68, of Needham, Mass., started to feel depressed last winter when it got too cold to socialize outdoors. The cure: an art class offered virtually by the Boston Museum of Fine Arts.
Recently retired from her job as marketing director of the Cancer Center at Beth Israel Deaconess Medical Center in Boston, Pantridge says, "When I was young, I did a lot of drawing and painting and I took a few art classes in college. I hadn't held a paintbrush (since then) until the coronavirus came along."
She and her husband had been walking near the Charles River, whose landscape suggested one of her favorite paintings, The Oxbow, of the Connecticut River. "The Charles has big meanders like the Connecticut, and I wished I could paint it," she says.
Pantridge ordered a set of acrylic paints and set out to do it. She and a friend who was also getting interested in painting set challenges.
"We agreed we would do a still life, each in our own home, and we shared pictures of what we created," she says. "We had fun with it and said maybe we should take a lesson."
Her dining room became an art studio and classroom. She set up her easel and supplies in it, and when it's time for class, she positions her iPad so the teacher can view and critique her work. Classes include a presentation on an art-related topic.
"It's given me something to be interested in," Pantridge says.
Silver Linings in Work and Play
Tonya Felix also found a silver lining — in the form of a food truck that made sense in at a time when people felt safer eating outside.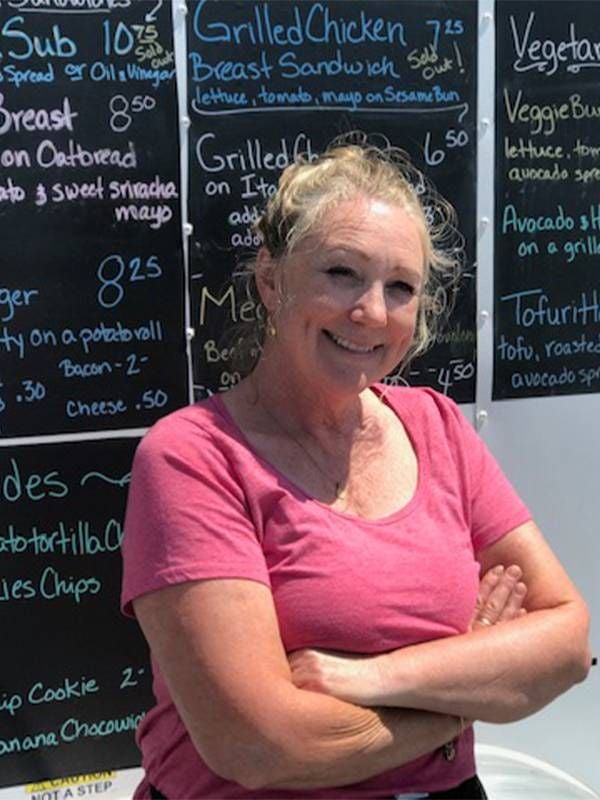 Last winter, the 53-year-old researched specifications and regulations for setting up a mobile café at the end of the pier in Wellfleet, on Cape Cod, Mass. She bought a food truck that became 349cafe´ Mobile Cuisine. The name comes from Wellfleet's original area code and the know-how draws from Felix's years of working in the food industry.
The pandemic offered "a good time to think about things," she says. She has diminished capacity in her lungs and "wanted to be more in control of my livelihood. It's hard working in the pandemic and not knowing who you're working with. You're at the mercy of their protocols."
Felix opened in April with a menu that draws on her family's Southern roots combined with basics such as turkey sandwiches and subs. In the spring, local families, working people and pre-season visitors were already sitting at picnic tables on the pier and enjoying lunch and the view. She expects more people to come in July and August and plans to stay open until mid-November.
On the other side of the country, in San Diego, 74-year-old Mark Glickman said the Netflix hit "The Queen's Gambit "inspired him to play chess again.
He first played at age 7 when his father gave him a small plastic chess set. The mental health advocate says he played "voraciously" in graduate school at Boston University and later for a while on a small chess computer. For this most recent iteration, he followed a pawn icon on his iPhone to the world of Chess.com, where he has been playing speed chess with people from all over the world.
He and wife Cynthia Fissell never went more than 10 miles from their home during the pandemic, but through chess, he traveled all over. "It takes you out of your world," Glickman says. "My goal is to play as long as I'm alive."
Bose wonders which of the pursuits — such as quarantine baking, which he did quite a bit himself — people will keep. But he predicts at least one thing is likely to remain: shortages.
The latest: chlorine tablets. "As a result of the pandemic, a lot of people were building backyard swimming pools," he says. "Now you have to wonder, how much will people use those pools?"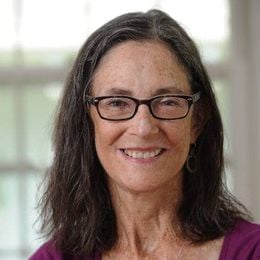 Ronni Gordon
is a South Hadley, Mass.-based freelance writer and editor and a former newspaper reporter. She has written for The New York Times, The Philadelphia Inquirer, the alumni quarterlies of Smith and Vassar and elsewhere.
Read More