Tales of a Traveling Pandemic Pup
A world traveler finds her bliss camping in state parks with a new dog named Reuben
Before the COVID-19 pandemic, Florence Brammer, 68, traveled the world. When she wasn't traveling, she spent nearly every evening at a play, concert, film, reading or Minnesota Lynx basketball game, if not hosting a jigsaw puzzle night or book club meeting. She keeps printouts of her tickets and itineraries, and as of early March 2020, the year's file was already five inches thick and included six trips.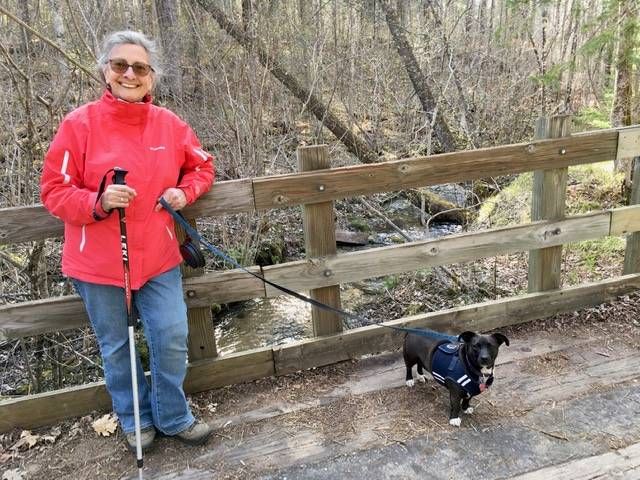 Brammer throws herself into life, her compassion for all beings taking form in volunteering and advocacy: A vegan, she campaigns for animal rights. An attorney, she serves as an observer in immigration court and joined the vigils that followed the killing of George Floyd. She takes university classes in art and literature.
The one regret she had in her busy life was having to leave Hershel, her beloved long-haired dachshund, so often. In February 2020, Hershel, at 16, died of multiple complications of old age. Brammer was devastated at his death and decided not to adopt another dog anytime soon. She had recently retired from a 35-year career as a government labor lawyer and had a lot of travel planned for 2020.
Brammer adopted him sight unseen and renamed him Reuben...for its meaning: "behold, a son" in Hebrew.
The Minnesota state parks have long been Brammer's self-described "happy place," ever since family camping trips when her three girls, now grown, were young. So in her grief over Hershel, she booked a long Memorial Day weekend trip to Itasca State Park in northern Minnesota, at the headwaters of the Mississippi River. She looked ahead to more global travel as well as visits with her daughters, who live on the East Coast.
Alone in Quarantine, Until a Dog Saves the Day
In March, as COVID-19 restrictions shut down normal life around the world, Brammer saw her plans evaporate, one by one. First it was the Itasca trip. Canceled, as the rental cabins closed until further notice. And rather than hike the Costa Rican rain forest, she faced a lonely quarantine of unknowable length in her downtown Minneapolis apartment.
So at 2 a.m. one spring night, Brammer was browsing the Petfinder site. By then, adoptable dogs were in high demand as cooped-up folks sought canine companions. According to the Human-Animal Bond Research Institute (HABRI), approximately 11 million U.S. households brought home a new pet during the pandemic.
Brammer did find a pooch that caught her eye: a dachshund mix in Alabama — black, with white "spats" and "shirt," described by his foster mother as "a perfect gentleman." He'd been found wandering alone in a field, five miles from the nearest house, presumably dumped and abandoned.
He came with the name Roscoe. Brammer adopted him sight unseen and renamed him Reuben for the similarity in sound to his former name and for its meaning: "behold, a son" in Hebrew.
A few weeks later, Brammer was in a parking lot in Brooklyn Center, Minn., picking up Reuben, who was terrified after a 40-hour trip in a van stacked with crates of frantic dogs brought up from the South. It was only his second time in a vehicle. As Brammer got him settled at home, Reuben encountered many other frightening firsts: bare floors, the elevator, sidewalks, crosswalks and traffic.
"But within a few days," Brammer said, "he had adapted wonderfully and seemed happy and secure." The two of them became a regular item, walking to the Walker Art Center sculpture garden together and visiting dog parks. They went to a drive-in movie (double feature of "King Kong" and "Deadpool") and drove out to the country at night to catch meteors and a couple of rare planetary conjunctions.
With a Pup in a Pup Tent
Not one to give up travel, Brammer saw that camping would be the only way to have COVID-19-safe outings. She's a seasoned camper, who still uses her Girl Scout mess kit, and an avid hiker. A few years ago, she hiked 100 miles on the West Highland Way in Scotland with her daughters.
So rather than travel far and wide as per her original plans, Brammer spent the summer camping and hiking in 10 Minnesota state parks with her new dog. Reuben adored it, hiking miles each day on his tiny legs, belly only inches from the ground.
"He never wanted to stop," she said. "He would have gone much further — I was always the one to call it a day!"
Brammer altered a year's worth of travel plans in a creative and life-affirming way, with long-lasting happy consequences for both woman and dog.
He's the dog equivalent of Brammer, enthusiastic and up for anything.
Other dogs learn to roll over when hearing "Play dead!" It's what Reuben does when he hears "Tick check!" Evenings, he snuggled on Brammer's lap by the campfire and slept soundly in their pup tent.
According to HABRI, over half of adults over 50 have at least one pet, and pet owners have overwhelmingly reported that they could not have made it through the toughest parts of the lockdowns and quarantines without them.
Commenting on the dog-human bond, Jean Larson, professor and faculty lead at the University of Minnesota's nature-based therapeutics program, wrote, "Our relationship with dogs, started as a mutual-services contract based on survival, has turned into a full-blown love affair. They are our teachers showing us how to live in the present moment, forgive and start fresh with each passing minute, to view life as an opportunity for joy, and model how to love one another with loyalty, trust and devotion. No wonder God and Dog are spelled the same way."
'Give Me the Mississippi Any Day'
As more people are vaccinated against COVID-19, their sights will be set on resuming long-distance travel.
Brammer had hoped for a planned November trip to Australia and New Zealand but learned that those countries' borders are closed until next year. For now, she and Reuben have 10 state park trips scheduled for summer 2021.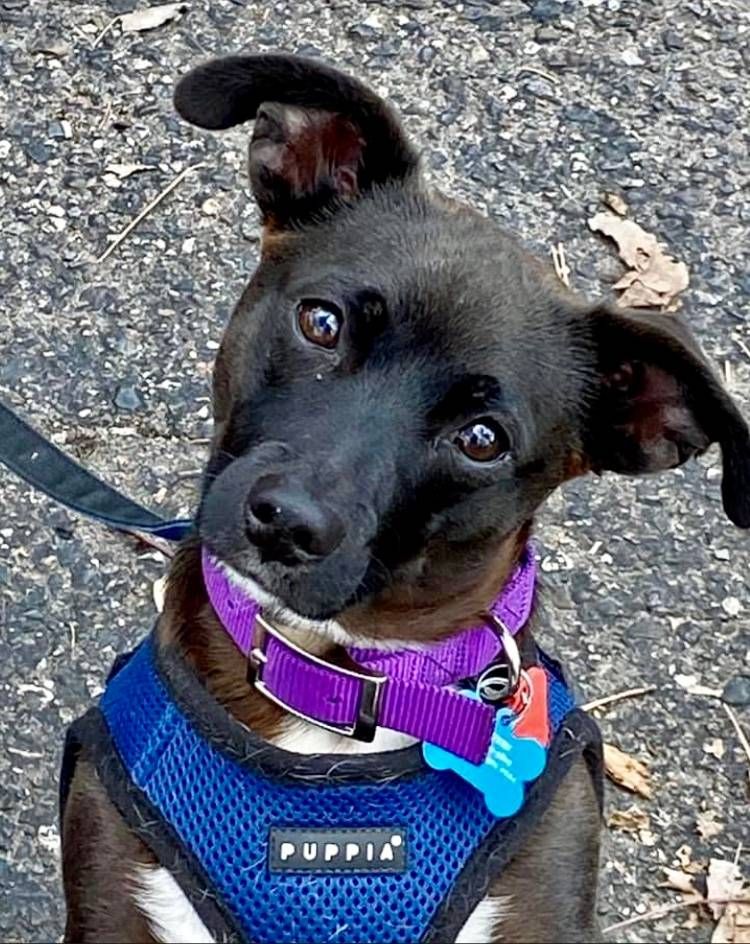 No doubt the pandemic has been disastrous, but Brammer altered a year's worth of travel plans in a creative and life-affirming way, with long-lasting happy consequences for both woman and dog. Without these dire circumstances, there would have been no Florence and Reuben.
When Brammer finally got to Itasca in early May of this year, on a bright weekend, she posted a picture from the headwaters of the great river, with these words: "Such a beautiful day at the headwaters of the Mighty Mississippi, right here in the state of Minnesota. Being here never fails to thrill me. You can have your Nile or your Amazon, but give me the Mississippi any day."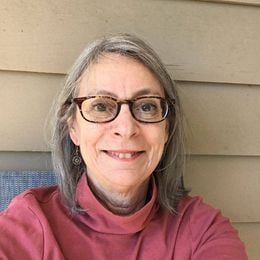 Barbara J. Tuttle


Barbara J. Tuttle is a freelance writer in Minneapolis. Her features have appeared in Star Tribune, Denver Post, Wildlife Conservation, the Cricket Media magazines for children and many other publications.
Read More