Putting the Holidays in Perspective
Choosing to find gratitude in the midst of a pandemic-tainted season
I wish that the government had issued an edict postponing Thanksgiving, Christmas and the other end-of-the year holidays until May. Maybe, by then, we'd have a vaccine. At the least, that way, we could gather with relatives outside. A reasonable accommodation, I think, given eight months of quarantine and counting.
But barring an intervention, indoor celebrations with flocks of family will not take place, at least not for us.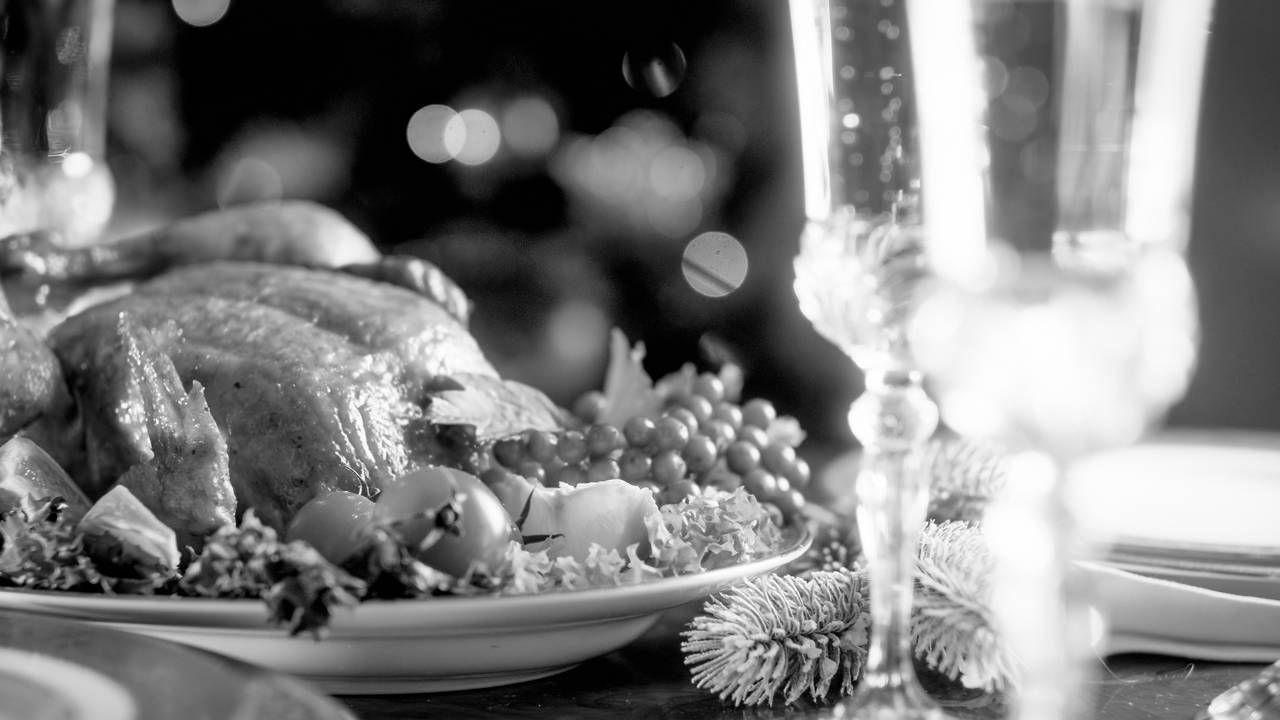 Though my husband and I never thought about ourselves in such a way, scientists have designated us as members of a vulnerable population. We cannot risk our health, or our family's, by carving turkey and drinking rum-infused eggnog together. Coronavirus will not pause for tradition.
I'm not happy.
Thanksgiving without family is like Valentine's Day without a lover — it provokes feelings of emptiness and self-pity. Even more so, given our age. When there are more holidays in the past than in the future, each one swells with significance, as precious as a grandchild's pine cone-constructed turkey.
Missing the Traditional "Complications"
Admittedly, however, managing the logistics and emotions of holidays past was not easy.
In the early years, as if they were front seats at a preschool winter solstice recital, my ex and I struggled over custodial rights. We both wanted our three children for Thanksgiving, Hanukkah and New Year's.
Later, when the kids were married and could make their own decisions, it become even more complicated. With newly-acquired in-laws, aunts and cousins entering the holiday tug-of-war, my children were pulled in multiple directions.
An aunt put dibs on Thanksgiving, saying, "I've hosted for the last 30 years." A daughter-in-law's parents claimed, "I've decorated the house and baked cookies all year. Christmas is with us."
The worst was expanding the dining room table, which was more daunting than installing a grandchild's car seat.
When it was finally our turn to host, it was a lot of work — cleaning, polishing, shining, fluffing and spending.
Over the years, I've made dozens of trips to Bed Bath & Beyond searching for disposable, winter-themed hand towels to coordinate with our bathroom wallpaper; dreidel-shaped salt and pepper shakers to enhance the holiday spirit and new cloth napkins when I realized my old ones were stained.
The worst was expanding the dining room table, which was more daunting than installing a grandchild's car seat. Charles would schlep mahogany table leaves and metal folding chairs from the storage locker to the dining room.
He didn't hesitate to let me know that they were heavy and that inserting the small, wooden nobs into drilled holes was a nightmarish task: "There's no way these line up! Something isn't right!"
Deciding on a menu was also complicated. I had to please the vegetarians, vegans (I still mix the two up), gluten-free and dairy-free, while maintaining a semblance of tradition. In an attempt to cater to all coffee-sweetening whims, I'd buy Splenda, Sweet & Low, Equal, raw sugar, brown sugar, regular sugar and Stevia.
When the dinner was over, the house cleaned enough and I'd stopped picking at the corner of a fudge cake, I'd put on a night shirt, snuggle under my duffle-like blanket and bask in contentment.
It was worth the effort. I had chosen, for the most part, not to let quirky demands and emotional conflicts diminish the meaning and joy of the holiday.
Gratitude Will Require Resolve
And now, in the same way that I chose to go with the flow of holidays past, I must choose how to handle the pandemic-tainted holidays that lie ahead.
I cannot eliminate coronavirus, develop a vaccine or devise a cure. I cannot will an unseasonably warm day into being so we can gather together outdoors. The only control I have is my reaction to the situation.
I choose gratitude.
I'll fill the empty seats around our table with visions of future giggles and hugs. I'll replay the banter of my kids from old memories, as they one-upped each other over football pool results. I'll recall the time my sister and I cooked an upside-down turkey — the laughter of our families echoing through the decades. And I'll think of my parents, especially the time they came to dinner dressed up as turkeys.
I'll fill the empty seats around our table with visions of future giggles and hugs.
I'll put into perspective my fleeting emotional pang of isolation by paying homage to all those destroyed by this virus — through illness, death, financial ruin and grief.
It will require resolve.
Charles and I will spend Thanksgiving at the Eastern Shore. I'll bring our four wind-up dancing turkeys from home. One of them sings, "Turkey in the Straw."
My son and daughter-in-law, who live in Florida, will have dinner with my sister and her family in a screened-in patio with ceiling fans.
My eldest son, his wife and children will dine at home in Baltimore.
Other family will mingle in self-defined pods, in various locales.
I'm hoping that my daughter and maybe my son-in-law will get COVID tested and travel from their home in D.C. to join us. We'll see.
I'll roast a small turkey, buy ready-made stuffing and steam a green vegetable, most likely Brussels sprouts. For dessert, I'm thinking pumpkin pie: canned pumpkin scooped into a store-bought crust, topped with a dollop of whipped cream. We'll get some dark-chocolate-covered Oreos from Candy Kitchen, an iconic Ocean City, Md. store.
Maybe I can convince everyone to log in to a "What are you thankful for" Zoom call. Perhaps, we'll play a virtual family trivia game.
And if my heart drifts to the hugs that it's missing, I'll wind-up that singing turkey and join him in song.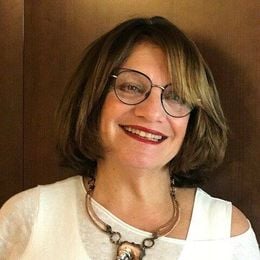 Laura Black
is an award-winning attorney and businesswoman turned author and speaker. She helps midlife women embrace their second (or third or fourth) act with humor and affirmation. For more information please visit www.laurablack.net.
Read More