Passionate About a Cause? Start a Nonprofit
A breast cancer survivor's inspiring story and advice will show you how to create a group that can make a difference
For nearly 10 years, Mary Ann Wasil Nilan of Milford, Conn., played a policewoman fighting villains on "All My Children." But it was her real-life battle against breast cancer afterwards that gave Wasil Nilan her most meaningful professional role.
She's the founder, CEO and president of the Get in Touch Foundation, a nonprofit whose mission is "to encourage gals of all ages to 'Get in Touch' with their bodies, information and each other in the crusade against breast cancer."
If you're passionate about a cause, Wasil Nilan's inspiring story might motivate you to follow her advice (below) and start a nonprofit of your own.
Turning Lemons Into Lemonade
Wasil Nilan was just 39 when she received a diagnosis of stage 2 breast cancer in 2004. At the time, she was working as director of development for a Catholic school and church. After undergoing chemotherapy, a double mastectomy and reconstructive surgery — as well as surgery to repair a previously undetected hole in her heart that caused a stroke during her treatments — she resolved to "turn lemons into lemonade."
(MORE: Career Shift: My Nonprofit Experience as an Encore Fellow)
As the mother of two adolescent daughters, Betsy and Mary (and a younger son, Eddy), Wasil Nilan decided to find a way to teach young women to "get in touch" with their bodies so they'd be able to recognize any subtle changes that might signal illness and be comfortable enough to let an adult know if they did.
"I immediately began putting pen to paper," recalls Wasil Nilan. Together with a group of friends, she developed the Get in Touch mission statement and began fundraising.
A Heartfelt Sacrifice
The Internal Revenue Service approved the group's nonprofit status in July 2007 and Wasil Nilan began her full-time job at the Get in Touch Foundation in 2008. "I worked there for quite some time with no salary, but it was a sacrifice worth making," she says.
In 2009, the foundation launched its flagship Get in Touch Girls school-based program and within 24 hours, schools in 23 states had signed up. Its signature tool: the Daisy Wheel, which shows girls in grades 5 to 12 the proper way to do a breast self-exam. Today, the program is offered in all 50 states and 21 countries.
How Justin Bieber Pitched In
Wasil Nilan continues to work tirelessly for her foundation while being treated for a recurrence of her cancer. She has received numerous commendations for her efforts on behalf of women, including Oprah magazine's Cover Girl "Giving Beautiful Back" award. The pop star Justin Bieber even gave the nonprofit a shout-out on Twitter, resulting in more than 21,000 retweets.
The children who inspired Wasil Nilan's journey are now in college and serve as youth ambassadors for the foundation as time permits. Betsy and Mary attend the University of Virginia; Eddy is at Fairfield University.
(MORE: A Growing Nation of Cancer Survivors)
5 Tips for Starting a Nonprofit
I asked Wasil Nilan to share some tips for others who'd like to create their own nonprofits. Here's what she said:
"Starting a nonprofit requires hard work, patience, and a strong mission to which you must always, always be faithful."
"Hire the person who is best suited for the job, not the one who happens to be your best friend."
"If you've never written a set of by-laws, take a look at the Girl Scouts of America. Their by-laws are perfect!"
"A strategic plan is a living document for a nonprofit and should always be out front guiding you. Update it regularly."
"Think big. I always saw Get in Touch as a global multimillion-dollar educational organization. I thought that way when the first Get in Touch office was my kitchen table — and I think that way now."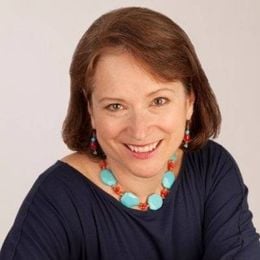 Nancy Collamer
, M.S., is a semi-retirement coach, speaker and author of Second-Act Careers: 50+ Ways to Profit From Your Passions During Semi-Retirement. You can now download her free workbook called 25 Ways to Help You Identify Your Ideal Second Act on her website at MyLifestyleCareer.com (and you'll also receive her free bi-monthly newsletter).
Read More