How Patients Are Changing Clinical Trials
A more active and vocal contingent has attracted attention from researchers
In September, the Food and Drug Administration (FDA) approved a controversial drug to treat Duchenne muscular dystrophy, a rare but deadly disease that affects boys. That was a reversal from six months earlier, when an FDA advisory committee had recommended against the drug's approval and said it was not effective, Forbes reported. What tipped the scales in favor of the Exondys 51 drug? The voices of parents and children with the disease.
"Patient outcry was so tremendous that the director of the FDA's Center for Drug Evaluation and Research went against the advisory committee and approved the drug," said Dr. Christopher Cogle, professor of medicine at the University of Florida College of Medicine and an oncology researcher. "This is the first time this has happened since the FDA Act in the '60s."
People with various types of cancer — triple negative breast cancer, pancreatic cancer, brain cancer — have also been vocal on issues of drug development, Cogle said.
Cogle was among several speakers describing the growing involvement of cancer patients in clinical drug trials during a session I attended at the Association of Health Care Journalists Conference last month in Orlando. 
Cogle said that when he first began practicing medicine 20 years ago, patients were not as involved in their own treatment. Now, he said, they are more inquisitive: more likely to ask pointed questions about their disease, the treatments and the side effects of those treatments.
They are also more likely to feel like they "own" their own medical data. Many patients now go into their online records to view their test results, blood glucose, cholesterol and other readings. Colon cancer patients can track their CEA (Carcinoembryonic antigen) levels; a rising level may indicate a recurrence.
Another change, Cogle said, is that the focus on the individual that we've seen throughout society — you know, you have your signature coffee drink — has bled into health care. His own hospital (UF Health), he said, has a series of patient stories on its website called "No Two Alike."
"These stories remind us that no two people are alike, which is why staff and physicians at UF Health tailor care to each and every patient they serve," the website says.
That leads patients, understandably, to expect their individual needs and desires will be met.
In addition, the reporting of stories about clinical trials has allowed patients to become more knowledgeable about possible therapies.
Patient Education Is Vital
Frances Visco, president of the National Breast Cancer Coalition (a grassroots advocacy group founded 25 years ago), agreed that the role of cancer patients in clinical trials has evolved.
"We talk about it as changing from subjects to participants, to peers at all levels," she said during the session. "We really care about the clinical trials that are ongoing: (asking) should these trials exist, are these trials going to have a meaningful impact?"
To be in the best position to influence trials, and support the best results, the coalition has decided that the patients in the coalition must be educated.
"It's very difficult stuff, but it is incredibly important if you really want to bring the patient voice to the table in a meaningful way," she said. And patients must look at the evidence.
Visco said she was not happy with the FDA's approval of the muscular dystrophy drug. "A similar thing happened with Avastin and breast cancer. You had patient voices at the table demanding access to Avastin ... and we were one of the few voices there saying the evidence isn't there for this drug and the harms are incredible," she said.
The FDA revoked its approval of Avastin as a treatment for metastatic breast cancer after clinical trials showed it was not effective and caused potentially serious side effects, the New York Times wrote.  
The goal of clinical trials is not to get drugs approved more quickly, Visco said. "The goal is to do clinical trials that will actually save lives," she noted.

Disease-Specific Patient Groups
Sally Church, an expert in cancer biology and editor of the Biotech Strategy Blog, pointed to online patient communities as a powerful force for change in the world of cancer research.
One such community, called Colontown, brings together 50 "secret" Facebook groups of people with colorectal cancer, their loved ones and caregivers. The site is divided into different "neighborhoods" for people with specific stages of the disease or types of treatment.
Among the things the site does, Church said, is to collate information around colon cancer trials. "They are also working with companies to change the drugs that they use in trials," she said during the conference session.
Better Treatments Through Collaboration
Another innovation Church praised is the Metastatic Breast Cancer Project. The Broad Institute of MIT and Harvard University, along with the Dana Farber Cancer Institute, are collaborating to reach out to patients with the disease.
Breast cancer patients are encouraged to join a large database by signing up, sending in a saliva sample for their DNA, and giving permission for the project to obtain tumor tissue samples from their health providers.
"Once potentially identifying information has been removed, our database of genomic and medical information will be shared with the National Institutes of Health and the cancer research community, and will be able to be used for other genomic and molecular studies to help understand metastatic breast cancer and develop new therapies," according to the project website.
Church said that sort of collaboration among patients and researchers is encouraging.
"In the next 10 years, we'll see an even further evolution," she said. "Instead of 'We the people,' we now have 'We the patients,' and I think that's something that should be celebrated."
Next Avenue Editors Also Recommend: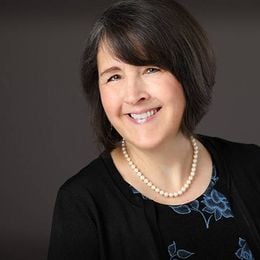 Emily Gurnon
is the former Senior Content Editor covering health and caregiving for Next Avenue. Her stories include a series of articles on guardianship abuse that was funded by the Journalists in Aging Fellows Program. She previously spent 20 years as an award-winning newspaper reporter in the San Francisco Bay Area and St. Paul. Reach her through her website.
Read More