'The Bubbe Diaries' — Paula Span Talks Grandparenting
A new audio work based on her New York Times column addresses everything from the pandemic to weekly 'Bubbe Day'
Journalist Paula Span's new audio work for Audible, based on "Generation Grandparent," her New York Times column, is filled with many examples of the wisdom she has gathered since becoming a grandparent.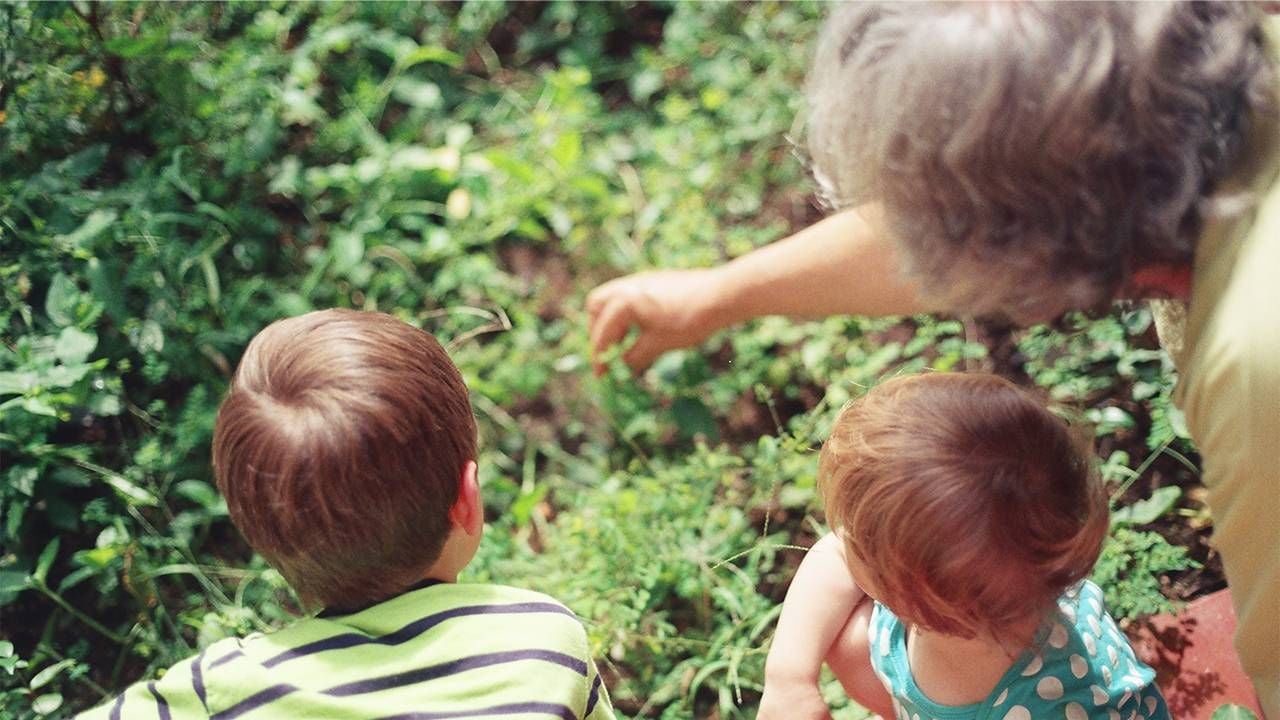 One of her very earliest suggestions in "The Bubbe Diaries" covers a lot of bases:
"Whether and when we become grandparents is somebody else's decision. We're not in charge. It's a good lesson to learn about grandparenting in general."
In Span's case, the idea of bases might resonate. Her New York Times column (she's also the "New Old Age" columnist for the paper) documents her journey as "bubbe" – Yiddish for grandmother, and the name Span selected for herself not long after learning she would become one – to a now four-year-old little girl she refers to as "Bartola" (not her real name).
"Being a bubbe has been one of the best experiences of my adult life."
The child of Span's daughter Emma and her husband Jay was given the unique moniker of "Bartolo" when Emma was expecting – both parents are baseball writers and editors – to honor Bartolo Colón, a New York Mets pitcher and fan favorite. When it was revealed that Span would be gaining a granddaughter, she adjusted the name.
In "The Bubbe Diaries," being released on April 29, Span, a Next Avenue Influencer in Aging, has given voice to some of her most popular topics of the past four years.
Listening to "The Bubbe Diaries" is like sitting down with a friend and fellow grandmother, chatting candidly about what it means to be a grandparent, how the role evolves in each family (and why it's important to talk to the parents about everyone's expectations for that), trips to the playground, long child care days, playtime and virtual grandparenting, alongside more weighty matters like family estrangement and even death.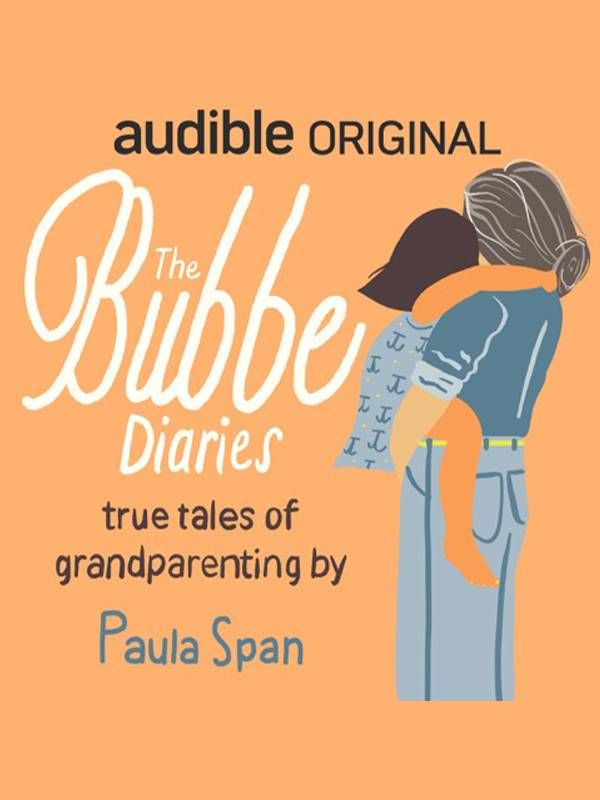 "I'm not claiming to be an expert. The columns are an exploration of what it's been like for me, and for other grandparents I've interviewed, along with experts," Span, 71, said in an interview with Next Avenue.
And to record her words, Span relied on a different set of experts. "I assumed it would be read by a professional, but they wanted me to do it and told me they'd help me through the process," she said. "I had to re-write the columns as scripts since people would be listening to them, not reading them."
Span recorded the 2-hour, 53-minute audio work in her New Jersey bedroom in January, with the assistance of sound engineers communicating through her headphones. "I live near a train station, so every time a train came by, we'd have to stop the recording," she recalled.
A Milestone You Can't Plan For
In conversation, Span reflected on what being a grandmother has meant to her.
"One of the interesting things is that so much feels familiar, even though it's not the same job, it's not the same role, as being a parent," she said. "And it's one of the few milestones in your life that you can't plan for."
Span admits that "I was not one of those people yearning for grandchildren" and was prepared to be okay if Emma, her only child, and her husband didn't have children. "You can't be nudging your kids about it – that's alienating," she noted.
With that said, Span also admits "being a bubbe has been one of the best experiences of my adult life."
Being involved with your grandchild, and having the opportunity to be supportive of the child's family, is something to be treasured especially since it comes without the burden of making decisions, she said.
From the beginning of Bartola's life, Span has taken care of her granddaughter one day a week – known affectionately to the family as "Bubbe Day."
"I feel super lucky to be able to do it," said Span, who travels from her home to her daughter's in Brooklyn, N.Y. – previously by train, and now in the pandemic, by car.
She was especially grateful to maintain a quarantine bubble with Bartola and her parents; it allowed her to continue to help provide child care since the couple works remotely.
As has been well documented, the COVID pandemic has had challenging implications for grandparents, and Span has fielded many comments on the subject from her readers. In response to her column from March 11, "The Year Grandparents Lost," more than 280 people shared their thoughts.
"I'm an oldish grandparent and I'll be eighty when she's a teenager, so this is a legacy for her."
"I was writing about the sense of loss that grandparents have – there is a sense of time passing quickly. Some grandparents hadn't even met their new grandchild yet," said Span. "But there were some people who wrote and said that if you are a grandparent who survived COVID, you shouldn't complain. I just think many people have lost something real, lost time, that they'll never get back."
Benefits of Digital Connection
Many grandparents have relied on digital connections to maintain the bond with their grandchildren during the pandemic, something Span said experts she's spoken with support, as she explains in "The Bubbe Diaries:"
"Dr. Dimitri Christakis directs the Center for Child Health, Behavior and Development at Seattle Children's Hospital. He helped develop the recommendations from the American Academy of Pediatrics that tell parents to limit their children's exposure to screens. Lots of research shows that excessive TV watching is associated with attention problems later on, and with other health and behavior issues.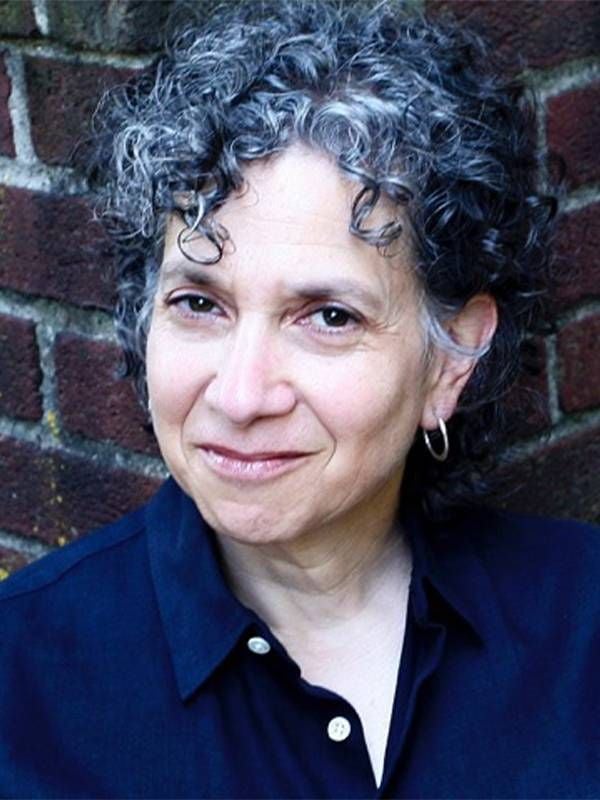 But those guidelines specifically exempt video chat. Dr. Christakis told me he was bullish on video chatting — his word. It can enhance bonding and recognition."
"Zoom and FaceTime aren't about passivity – it's about social interactions," Span said in our interview.
Span said she's heard from grandparents who claim they have even started to build relationships with newborn grandchildren via virtual platforms. "They've said the baby knows them, knows their voice," she explained. "Whatever helps you to be in and stay part of your family's life is what matters."
Talking About Death
A sad, yet inevitable, part of family life is the topic of death. In "The Bubbe Diaries," Span recounts a conversation with Bartola:
"She asked very casually, as we were playing with blocks on the living room floor one afternoon. 'Bubbe, are you going to die?'
I wasn't stunned. I had almost felt the question coming, as Bartola grew more verbal and more curious.
She had found a deceased ladybug in the stairwell at pre-school and talked about it quite a bit, how sad it was that the ladybug couldn't move or fly…I tried to keep my answer sounding matter of fact. Yes, I told her. I was going to die one day. But probably not for a very long time. And then we built a block tower and knocked it down, just for fun."
In a culture where we aren't used to talking about death, Span said, talking to a grandchild about the subject "isn't a single conversation," but an ongoing opportunity.
As she says in "The Bubbe Diaries:" We don't need to prepare a lesson plan. I like this advice from Donna Schuurman of the Dougy Center in Portland, Oregon, which works with grieving children: 'Just answer what they're asking, and then shut up. Listen to what they're thinking. Let them digest what you've said. Their next response might be, OK, let's go play — and that's fine.'"
The Legacy of 'The Bubbe Diaries'
Before turning in every "Generation Grandparent" column to her editor, Span sends it to Emma and Jay for their approval.
"As Anna Quindlen (Pulitzer Prize-winning journalist and author) says, 'You can always write a column, but you only have one family," noted Span.
Span knows the time will come when Bartola will realize she's being observed, and whether or not her bubbe will continue to write about her will be guided by her parents, Span said.
But talking about her granddaughter in "The Bubbe Diaries" has special significance.
"I'm an oldish grandparent and I'll be eighty when she's a teenager, so this is a legacy for her. She'll have this recording of her bubbe talking about how much I loved her when I'm not around to sing to her anymore," Span said.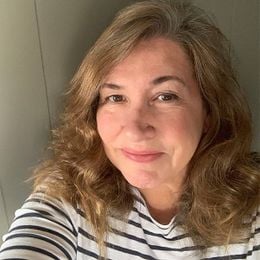 Julie Pfitzinger
is the managing editor for Next Avenue and senior editor for lifestyle coverage. Her journalism career has included feature writing for the Star-Tribune, as well as several local parenting and lifestyle publications, all in the Twin Cities area. Julie also served as managing editor for nine local community lifestyle magazines. She joined Next Avenue in October 2017. Reach her by email at [email protected].
Read More