Paying for Assistive Technology
Insurance and subsidies can cover part of the cost
By

Administration on Aging
Assistive technology, or equipment used to aid with mobility, communication and daily tasks can be expensive. Some insurance plans and non-profit subsidy programs will pay for certain types of equipment.
Medicare Option
Medicare Part B will cover up to 80 percent of the cost of assistive technology if the items being purchased meet the definition of "durable medical equipment."
This is defined as devices that are "primarily and customarily used to serve a medical purpose, and generally are not useful to a person in the absence of illness or injury."
Depending on where you live, the state-run Medicaid program may pay for some assistive technology. Keep in mind, though, that even when Medicaid does cover part of the cost, the benefits usually do not provide the amount of financial aid needed to buy an expensive piece of equipment, like a power wheelchair. To find out more about Medicaid in your state call the toll-free number for your state.
Seniors who are eligible for veterans' benefits should definitely look into whether they can receive assistance from the Department of Veterans Affairs. Many people consider the VA to have a model payment system for assistive technology because the agency has a structure in place to pay for the large volume of equipment that it buys. The VA also invests in training people in how to use assistive devices.
Private Insurance, Out-of-Pocket and Subsidy Programs
Private health insurance and out-of-pocket payment are two other options for purchasing assistive technology. Buying  assistive technology yourself is affordable for small, simple items, like modified eating utensils, but most seniors find they need financial aid for more costly equipment. The problem is that private health insurance often does not cover the full price of expensive devices, like power wheelchairs and motor scooters.
Subsidy programs provide some types of assistive technology at reduced or no cost. Many businesses and not-for-profit groups have set up subsidy programs that include discounts, grants or rebates to get consumers to try a specific product. The idea is that by offering this benefit, the program sponsors can encourage seniors and people with disabilities to use an item that they otherwise might not consider. Elderly people should be careful about participating in subsidy programs that are run by businesses with commercial interests in the product or service because of the potential for fraud.
More:
What type of assistive technology is needed?
Adapted from the U.S. Administration on Aging's guide to assistive technology.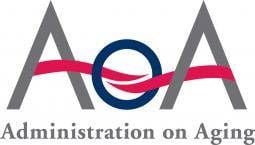 By

Administration on Aging