PBS 'American Portrait:' How the Pandemic Is Affecting 3 Generations
The latest episode presents the lives of three people age 15, 51 and 80
"We're all in this together."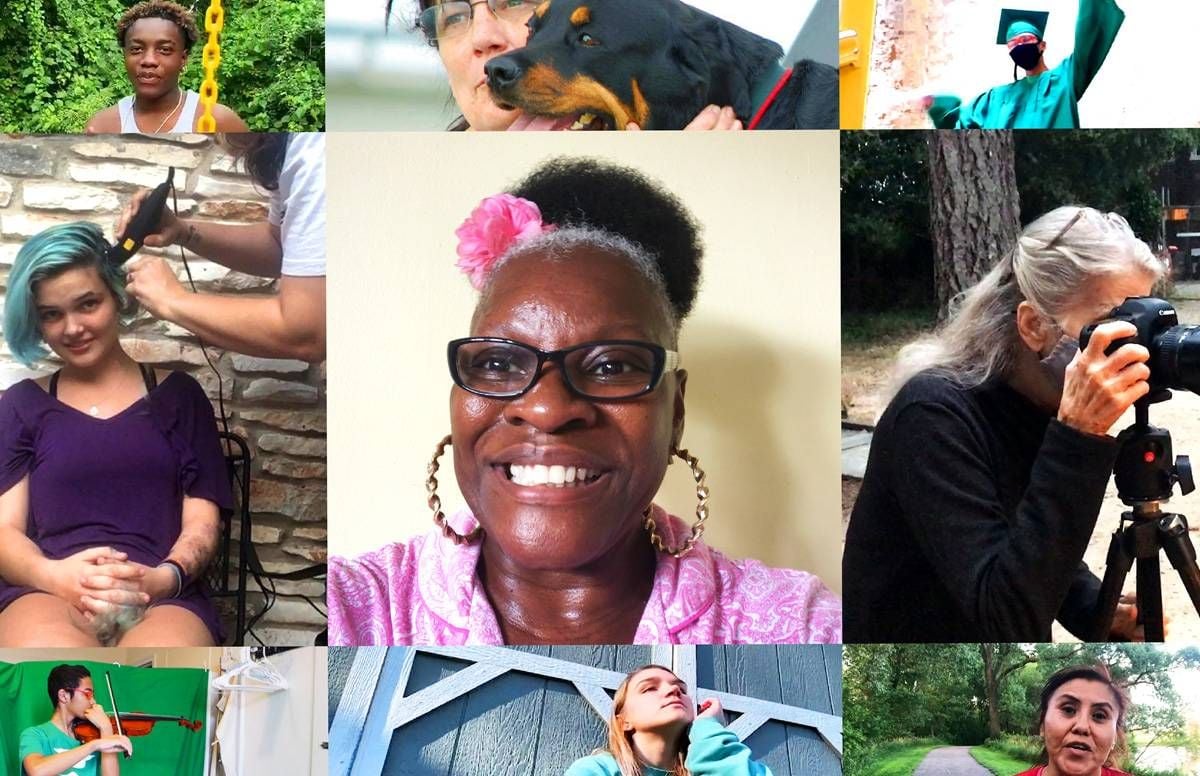 So goes the constant refrain about life in the coronavirus era, when we face a multitude of changes and essential restrictions.
But the experience of the pandemic varies widely. Tonight (October 26) at 9:30 ET/8:30 CT, PBS will air the third chapter in "American Portrait" produced since the arrival of COVID-19.
Entitled "Generation Nation," the half-hour documentary uses the prism of age to examine what it means to be growing up and growing older amid the unique circumstances of 2020.
The program features a collage of comments submitted by about 100 Americans between the ages of 13 and 102. Woven among them, the show zeroes in on three people from three generations — a Gen Z high school student, a Gen X mom laid off from two jobs and an 80-year-old photographer determined to launch a new chapter.
The three offer raw close-ups of the unexpected elements of their lives, with their vulnerabilities and victories on view.
A Conversation With the 'Generation Nation' Filmmakers
I previewed the national storytelling project with executive producer Craig D'Entrone and series producer Michele Stephenson. Highlights from our conversation:
Kevyn Burger: Why use age to explore the impact of the pandemic?
Craig D'Entrone: The generational lens is a valid way to look at this. Like our income level, class and race, our generation and age is part of our identity, and shapes the way we experience crises. We wanted to explore how the uncertainty and upheaval is impacting participants differently based on their age cohort. We wanted to give voice to each of the generations and let them hear each other.
"What we heard was not so much a fear of getting sick, it was more about their sense of loss."
Michele Stephenson: Viewers will see themselves reflected in the people on the screen. Their experiences will be validated. They will understand that they are not alone in what we all are going through.
Given that older people are at higher risk, did you find that they are more afraid of the virus?
D'Entrone: What we heard was not so much a fear of getting sick, it was more about their sense of loss. At this time in their life, older people want to be with friends and family. To lose this time, a year or two as you get older, you can't get that time back.
Younger people express uncertainty, worrying about how they can become the person they imagine themselves being. That's a different sense of loss.
Stephenson: And the middle generation is coping with an increased workload and managing greater responsibilities.
You hear the similarities, too. All three generations are experiencing tension. They're all battling isolation, living lives that are smaller, more family oriented. You see the commonalities from the opposite sides of the life cycle.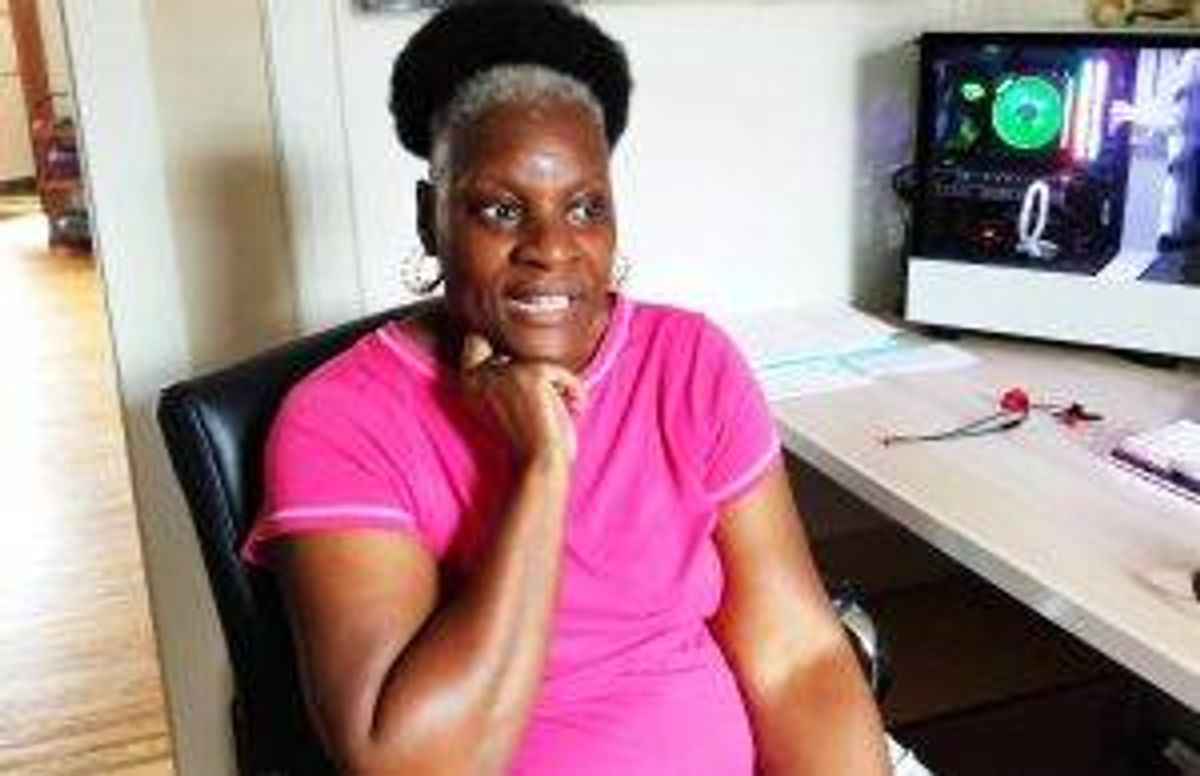 It looks like the people who shared their stories also shot their submissions. How did self-filming using the cameras on their cell phones contribute to the storytelling?
Stephenson: We could not have done this even five years ago. Technology brings us together in these times. It's what allows us to hear these stories with few barriers and filters and creates intimacy. That's the crucial element that allows us to connect and build the stories that feel so relatable.
Self-filming with cell phones was the only option. For safety's sake, we can't go into people's homes and spaces now to capture what is happening to them. Their bubbles have to be respected.
How did your production crew have to adapt to the new rules?
D'Entrone: We've been fully remote since March. This is a collaborative medium and ordinarily we would have been in the office, in editing rooms, talking over every cut. But we were never in the same room. We send everything back and forth and use a lot of digital communication tools. It works, but it's been an adjustment.
We are living in unprecedented times. Do you have a sense that you are creating a film in real time that will have meaning in the future?
Stephenson: This is a time capsule, a portal, a historical document about this point in time, an archive of this moment. Think of how we've been looking back at 1918, combing through the archives to understand what it meant to be an American then in the last pandemic, to see what we can learn from that experience.
D'Entrone: One of the intentions of the project was to capture this moment. We ask people for pictures of what it means to be here right now, today. When we started this project, we had no idea that this time would be a turning point for so many of us. It's certainly a very memorable year.
"This is a time capsule, a portal, a historical document about this point in time, an archive of this moment."
I liken the program to a mosaic or a quilt, with pieces that come together to form a picture. It's not a jumble of small images. When you step back, it's a portrait of what we value, what we believe in and who we are.
What's next for the series?
D'Entrone: 'American Portrait' is ongoing. We're neck deep in producing four one-hour programs that will air next year. We're still asking people to participate and share their lives and we're casting a wide net. It's easy to jump in on our website. We listen to small stories, not just the earth-shattering ones. Many people don't realize how interesting they are.
The 3 People You Will Meet in 'Generation Nation'
And here's a little bit about each of the the people featured in "Generation Nation:"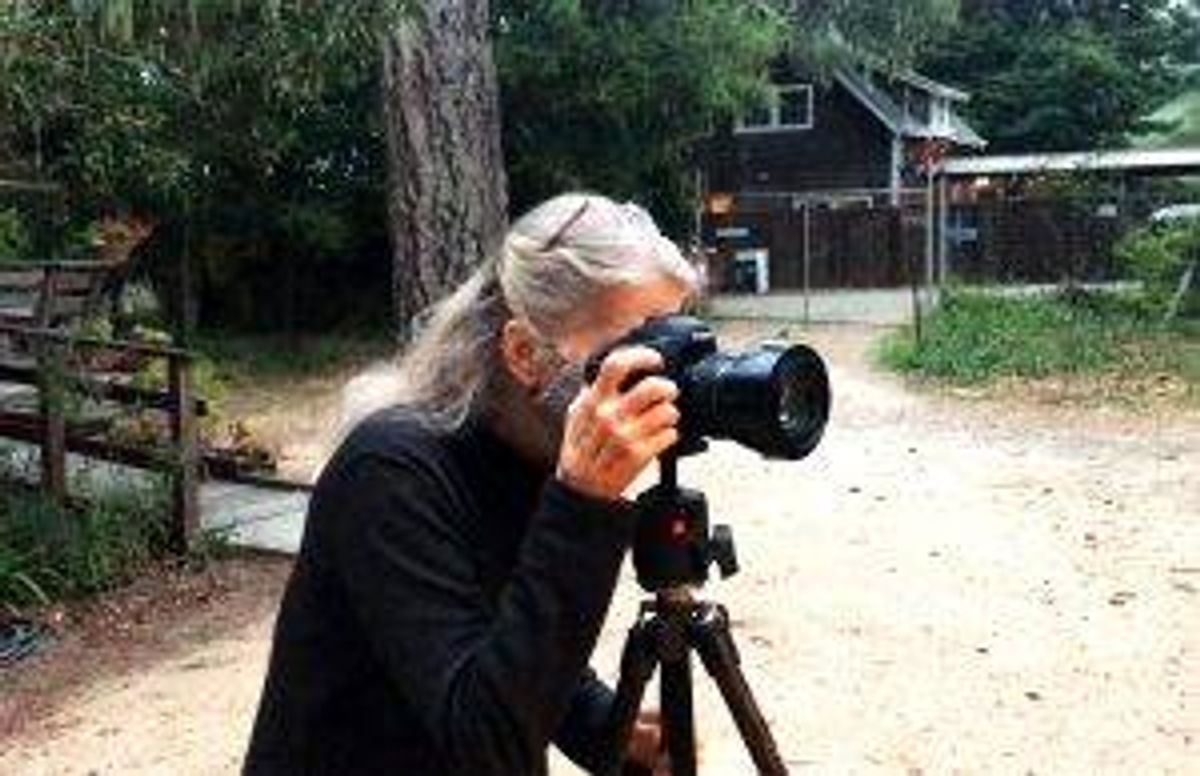 Arwyn is a jade-haired 15-year-old Texan whose quicksilver moods play all over her expressive face, shifting from frustration to fear, sadness to joy. Arwyn films herself rearranging her room so she can't see her bed when she returns to online classes. Missing her friends, worrying about her grades, Arwyn mopes that "my whole generation is lonely and depressed," but later concludes that "this year is going to be OK."
Kat is a 51-year-old bartender and housekeeper in Philadelphia whose jobs evaporated. She's scared that her unemployment and health insurance are running out. While she enthuses that she "loves being a mom" to her two children, she has her hands full with her teenage autistic son. She films herself after waking from a nightmare, shaken by a dream of a hungry tiger coming after her family and concluding that it represents her inner fears.
Marna is a determined California photographer who is turning 80, calling it "one of the best times of my life." She is goal-oriented, scheming to find a way to get her pictures published in a major publication. She began taking photographs a half-century earlier while raising a family and is now shifting to digital photography. Mystified by the internet, she despairs over her rejections. Although she says "I like the older me," Marna also admits that she "feels so stupid" as she struggles with technology.
"Generation Nation: A PBS American Portrait Story" will premiere on October 26 and will be rebroadcast on many PBS stations in the following days. Check your local listings for when it will be available in your area.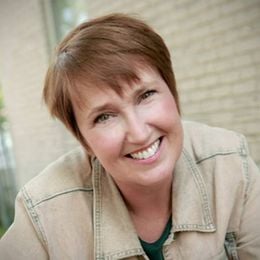 Kevyn Burger
is a freelance feature writer and broadcast producer.  She was named a 2018 Journalist in Aging Fellow and a 2020 Continuing Fellow by the Gerontological Society of America. Based in Minneapolis, Kevyn is the mother of three young adults and one rescue terrier.
Read More