A Penny Marshall for Your Thoughts
To honor the late Penny Marshall, Next Avenue is republishing this story about her life
(With the sad news of Penny Marshall's death today, due to complications from diabetes, Next Avenue is republishing this 2012 article about her.)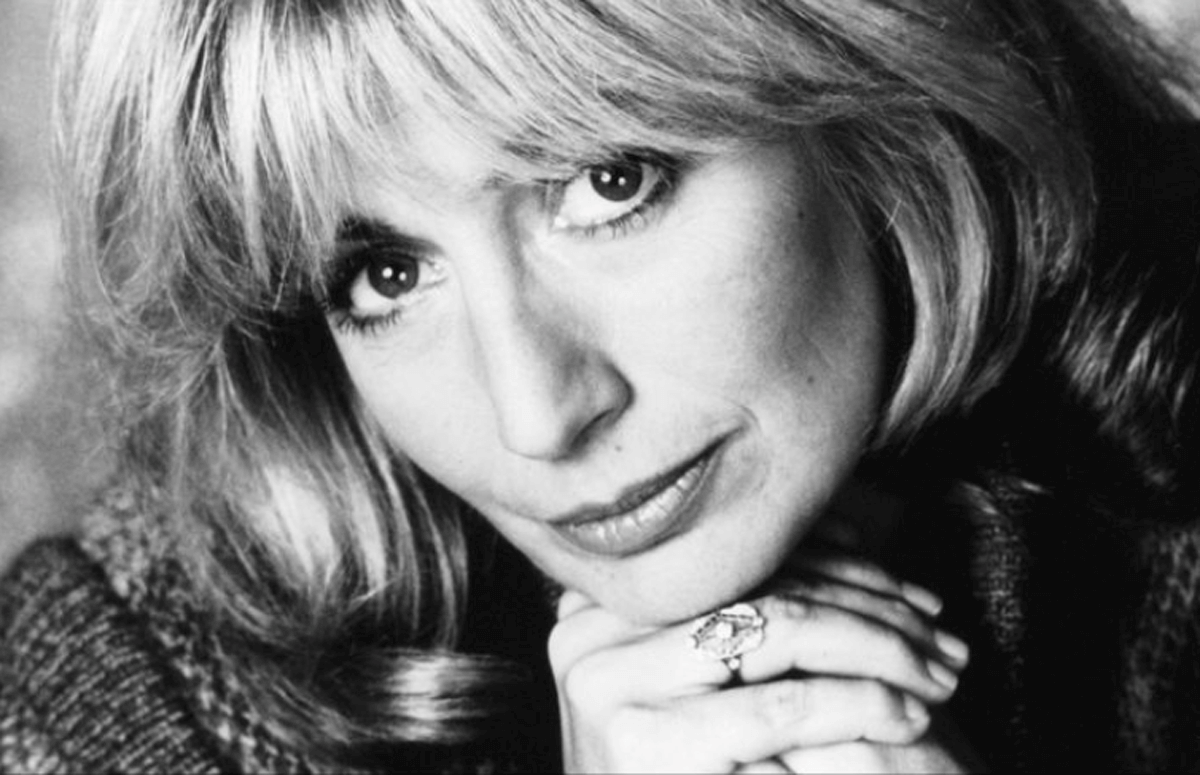 Penny Marshall knows exactly how her obituary will read. "It'll be Penny 'Laverne' Marshall, just like it'll be Rob 'Meathead' Reiner. I'm stuck with it," says the 68-year old sitcom star and director of Big, A League of Their Own and five other movies.
She's referring, of course, to Laverne DeFazio, the tough-mouthed brewery worker she played on the popular LaVerne & Shirley (1976-83) and to the character that Reiner, her ex-husband and now friend, portrayed on All in the Family.
Not that Marshall plans on dying any time soon.
Why Penny Marshall Wrote Her Memoir
It's for exactly that reason that she has written a breezy new memoir called My Mother Was Nuts. She claims, only half joking, that she wrote it in part to counteract tabloid reports that she's on her deathbed. "The rags and certain television crap keep saying that I'm dying, and I'm not," she says in her familiar, Bronx-inflected growl. "I dodged the big bullet."
Three years ago, brain and lung cancer were diagnosed in Marshall, causing the longtime smoker to give up cigarettes, though she's back to lighting up. She says she made two big discoveries during her treatment and recovery: "a) that it didn't hurt, which was a surprise, and b) that if you do what the doctors tell you, and you're lucky, then you get better."
Marshall talked about the book and her life last week in Manhattan — she divides her time between New York City and Los Angeles — while sitting on a couch in the office of her publicist. She's been doing one promotional interview after another, pausing for quick cigarette breaks in between. "I shouldn't be smoking anymore," she says, then shrugs as if to acknowledge good intentions are a lost cause.
Her Connection With PBS
Learning that her interviewer is from Next Avenue, a website affiliated with PBS, she smiles approvingly. "I watch PBS a lot because they have that Wallander series," she volunteers. (Wallander, a BBC show starring Kenneth Branagh as a Swedish police detective, airs on PBS' Masterpiece Mystery.)  "And there are no commercials. That makes me very happy."
The book recounts her childhood growing up in the Bronx, her parents' bitter marriage, her early pregnancy and first marriage to a college football player while a student at the University of New Mexico, her subsequent marriage to Reiner, her years on Laverne & Shirley, her directing career and her bout with illness.
In between, there are tales of her friendships and partying with Carrie Fisher, John Belushi, Jack Nicholson, Lorne Michaels and many other boldface names, as well as her five-year affair with singer Art Garfunkel in the 1980s. (He introduced her to overseas travel and discouraged her from trying heroin.)
Is there someone that she wishes she had met?
"Steve McQueen," Marshall instantly replies.
Wasn't he known for being an extremely unpleasant guy?
"But he was a cute one," Marshall shoots back.
Marshall says that she is still surprised to have had such a successful and glamorous life and career. "I didn't have a lot of ambition," she says. So to what does she attribute her success? "I was insecure but fearless at the same time, an odd combination."
Her Life Motto
She suspects it helped enormously that her motto in life is: "I'll try it." That was her response when first asked to act, to direct and, now, to write a book. She does, however, know her limits. "This is the way I talk," she says in a drawn-out, whiney tone. "I'm not going to be doing Shakespeare anytime soon."
Nor will she be directing a feature film anytime soon. Like other older workers who discover that what they're good at is no longer valued, Marshall says she would have trouble today finding a studio willing to finance a film she might want to make. "What they pay you for now are the kinds of movies I don't do: horror, vampires, car crashes and people in big metal outfits. I like to tell a story — call me crazy," she says.
These days, Marshall mostly hangs with her three grandchildren in L.A. ("You can love them and then say, 'Bye-bye,' which is the perfect mother experience"), goes to sporting events (she's partial to the Yankees and the L.A. Lakers), aids charities, directs the occasional TV episode (most recently for United States of Tara) or pops up in a cameo (Entourage and Portlandia).
Marshall knows she's lucky to be alive after her illness but that doesn't stop her from kvetching about getting older: "At 40, you need glasses. At 50, it starts downhill. I still have stamina, but getting up at 4 in the morning, which you have to do as a director or actor sometimes, I can't do. And you sleep in short spurts. You sleep for 4 hours and then you're up. Thank God for TiVo. That's when Wallander comes on."
The one good part to getting older, she says, is that "you don't have to worry about minutia."
Also with age comes wisdom. Marshall has a final bit of advice that she wants to pass on: "Instead of sending flowers for a birthday, send a plant. Cherry tomatoes are good. They don't take up much room. Send something that grows."
Leah Rozen
, a former film critic for People magazine, is a freelance writer for The New York Times, More and Parade.
Read More