2 Impressive New Personal Finance Apps for People 50+
They were just featured at the millennial-heavy Finovate conference
What's new in personal finance apps and tech-based services for boomers and Gen Xers? Sadly, based on my day attending Finovate Fall 2018 (a New York City conference that "showcases the best new innovations and insights in financial and banking technology"), not much. Most of the 79 presenters focused on millennials and banks. But I did learn about two apps that people in their 50s and 60s — or older — may want to try: Golden (money management help for family caregivers) and SMRTSVR (tax-paying help for gig economy workers).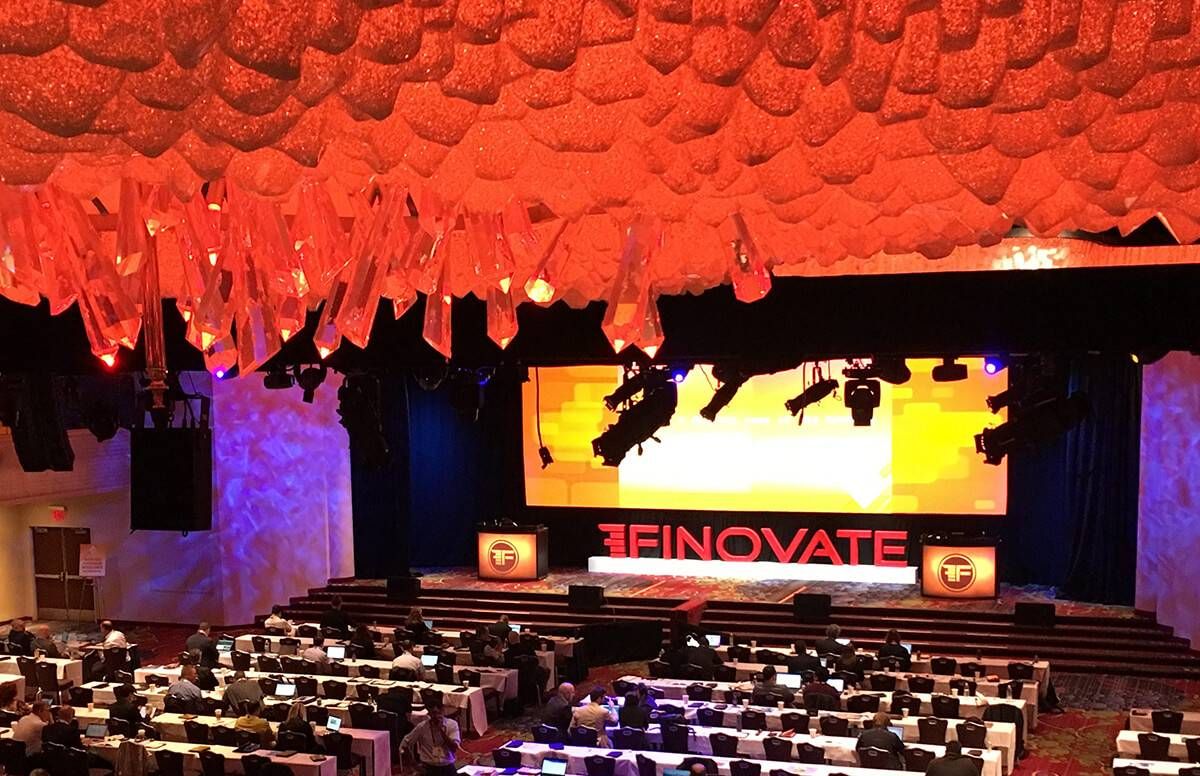 I'll get to them shortly. But first, a question: Why does the fintech world still think that only millennials would be interested in their offerings or, more to the point, why are the creators developing products almost exclusively for people in their 20s and 30s? For the answer, I asked Finovate Vice President and conference host Greg Palmer as well as the creators of Golden and SMRTSVR.
"A lot comes down to the people driving innovation — younger people," said Palmer. "As they [fintech founders] get older, we will see them target pain points more aggressively."
OlderTech Founders Solving Problems for Older Users
Golden's founder and CEO, Evin Ollinger (who is over 60), bears that out.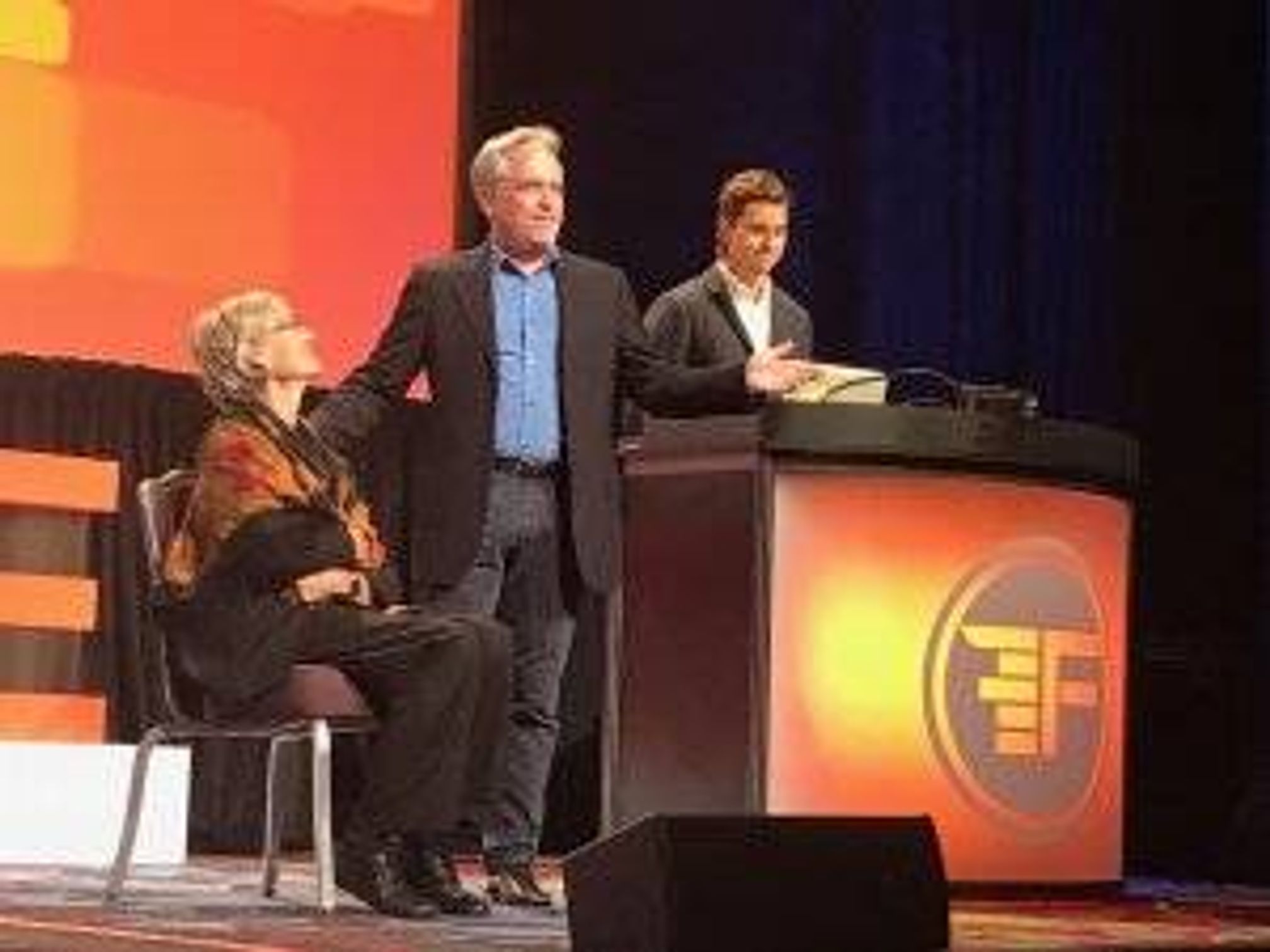 A serial tech entrepreneur who started birthing financial service companies in the 1990s, he came up with the idea for Golden a few years ago when his then 84-year-old father — a former architect — hadn't been making mortgage payments for three months. Ollinger stepped in to help take charge of his dad's financial life, saving his father $18,000 and ultimately leading to the creation of Golden for other families.
"The beauty of being a senior entrepreneur is that you see the market through a different perspective," Ollinger told me. "You don't understand the challenges people face when they're older and don't have empathy for them unless you've lived to a certain age. The core of our company ethic is empathy."
Rick Gonzalez, the 50-year-old co-founder of SMRTSVR, told me he thinks banks are "very aware that 50- and 60-year-olds are their bread and butter," but agreed that few of the Finovate presenters spoke to those consumers or people their parents' age. "Tech should help them and shouldn't keep them from enjoying a good lifestyle," he noted.
Many of Finovate's seven-minute Shark Tank-like presentations, incidentally, featured Artificial Intelligence bank chatbots and texting capabilities with empathy ("a very hot topic in fintech," said Palmer), as well as backroom efficiencies for financial services firms. One app, Ballooning Nest Eggs, lets millennial parents use social media to receive financial gifts for their kids; its presentation could've been broadened to grandparents, but wasn't. Not seen at Finovate this year: presentations for robo-advisers or personal finance apps to help people with money basics.
Now, about Golden and SMRTSVR:
Golden: The App to Help Manage Your Parents' Money
Golden, a "family collaboration platform" which will start rolling out nationally in October, was chosen by Finovate attendees as one of the Best in Show winners. Previously, it won the Aging Startup Challenge that Next Avenue wrote about and the AARP Financial Innovation Award. It's designed, Ollinger said, to help boomers "taking financial care of their 50 million senior parents" and to help financial institutions retain assets during what he called "the 40 trillion dollars in generational wealth transfer" from those parents to their children and grandkids.
In his Finovate presentation, Ollinger had his vice president of customer service, a former actress, play his mom (a little cheesy to this reporter). "But the man on the phone was so helpful," she exclaimed to the audience, as if she'd been conned.
Ollinger told the Finovate attendees that she was "the most important person in this room." The reason? People in her demographic "hold more than 50 percent of U.S. wealth" and "less than 10 percent of her wealth will stay with your firm" when she dies, since most of the money will be passed on to her beneficiaries who use other banks and financial institutions.
"That's a $36 trillion fire hose going out your back door," Ollinger said. "What are you doing to connect with her and her family to take care of her and her financial health and retain your assets under management?"
Here's how Golden works. First, the adult child has a 30-minute phone call with a Golden rep to explain the financial issues the parent and family are facing. Then, Golden identifies two or three things that need to get done and creates a "life score" for the parent. "It acts like a roadmap to guide you to secure her financial health and protect your inheritance," said Ollinger. "It will show you mom's accounts; typically, adult children don't know where their parents bank."
Next, Golden monitors the parent's finances, sets up a bill-paying calendar, suggests ways to eliminate unnecessary expenses, alerts the family about potential financial fraud and identifies potential government benefits. Golden normally costs $20 a month, but it's free for older customers whose income is less than $23,395 (what Ollinger says is the "median income for seniors.")
SMRTSVR: Saving Up to Pay Taxes in Unretirement
The SMRTSVR app is designed to help members of the independent workforce — freelancers and gig economy workers with unpredictable incomes – manage paying their taxes properly. Dealing with quarterly estimated taxes and annual tax-return filing can be tricky, especially for people working part-time in retirement after spending a career having taxes automatically withheld from employers. The app is now in beta and is expected to have a national rollout by the end of the year, costing about $5 to $9 a month.
It's from Vaultz, which the company's Finovate materials say was founded "to solve real world savings problems by adding intelligence and automation to banking."
Gonzalez, a former banker, told me the SMRTSVR app grew out of a problem his son was having soon after graduating from NYU with a film degree and getting paid as a contract worker. "When I told him he had to pay quarterly taxes, he just fell apart and said: 'Can you do my taxes?'" Gonzalez said. "I said 'no' and looked for a tool, figuring there might be an estimator out there to help people save up money to pay their taxes, but there really wasn't."
So he built one.
"It turns out my son is not alone. It's a huge issue for the self-employed," said Gonzalez. "With the gig economy, there are all these Uber drivers and delivery people, some of them older people who are not capable of retiring yet."
Here's how SMRTSVR works: You log into your bank account where you'll receive your employment payments and then SMRTSVR keeps track of your earnings, making projections and automatically taking out money for taxes that gets put into a special "tax-savings account." "That kind of account gives you a "better opportunity to have the discipline to leave the money alone," said Gonzalez.
SMARTSVR doesn't file your federal or state tax return; it just helps you have the money for those so you avoid underpayment tax penalties. As for sending in your taxes — you're on your own.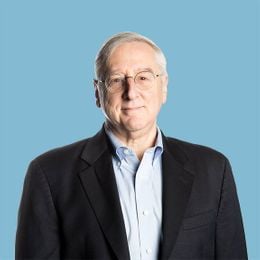 Richard Eisenberg
is the former Senior Web Editor of the Money & Security and Work & Purpose channels of Next Avenue and former Managing Editor for the site. He is the author of "How to Avoid a Mid-Life Financial Crisis" and has been a personal finance editor at Money, Yahoo, Good Housekeeping, and CBS MoneyWatch.
Read More