Phase a Full-Time Job Into Part-Time, Then Retirement
The best ways to pitch a phased retirement plan to your boss
Ready to talk with your employer about going from full-time to part-time for a few years before you retire entirely?
Seems like a reasonable idea to me. After all, surveys indicate that most boomers hope to gradually downshift into retirement.
Sadly, however, phased retirement — a reduction in hours for one or two years, generally going from working 100 percent of the time to 80 percent — is still a rarity. According to a 2016 Society of Human Resource Managers report, only a paltry 5 percent of firms offer a formal phased retirement program.
So if you're hoping for a phased retirement, you're probably going to have to be proactive about creating one. For tips on how to do it, I turned to Paul Rupert, president of Rupert & Company and director of Respectful Exits, a consulting firm that helps employers implement flexibility initiatives. Here are his suggestions:
The 2 Key Factors to Consider
Rupert says there are two important factors to consider before crafting a phased retirement pitch: 1) the impact going part-time could have on your benefits and compensation and 2) your company's work culture.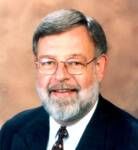 If you'll be entitled to receive a traditional pension, that benefit could get shrunk as a result of going part-time, and thus taking a pay cut, during your final years of employment. That's because pension formulas often take into account the employee's salary just before retiring.
"The single biggest barrier to phased retirement is dealing with defined–benefit pension plans," warns Rupert. "It's almost impossible to overcome those barriers unless a company-wide plan is implemented."
A reduction in your hours could also impact your access to employer-provided health care and other benefits like paid vacation.
If you're fortunate enough to work for an employer that embraces flexible work, this will improve the likelihood that management might be open to phased retirement. But in companies with limited flexible options or low regard for flexible workers, it's virtually impossible to get your boss to go along with your idea.
Unfortunately, even in companies permitting flexible work arrangements, phased retirement is often a tough sell. Managers tend to be more willing to make accommodations for younger workers (who they hope to retain long-term) than for soon-to-be-retired workers.
Preparing a Written Proposal
If you think you have a shot, though, the next step is preparing a written proposal. "In business, you always have a plan before doing anything important, and it's true here as well," says Rupert.
Rupert recommends a one-to-two page pitch memo answering three questions:
1. How will you redesign your work to accommodate a reduced schedule? Take a critical look at the primary work tasks you handle. Which 20 percent of your work can you eliminate?
"Of course, you don't want to overemphasize the 20 percent of tasks (or more!) that you can easily ditch," jokes Rupert. Instead, focus on the valuable 80 percent you'll retain, with specifics on how you plan to successfully complete those tasks on a reduced schedule.
2. What is your knowledge transfer plan? Provide specifics on how you intend to pass on your technical expertise, industry insights and valued connections to your successors. Do you plan to write a manual, create a database or offer mentoring sessions?
Rupert shared an example of a scientist at a biotech firm who developed a seminar for 12 colleagues as part of his knowledge transfer plan. The seminar proved so popular, it evolved into a webinar series that was ultimately shared with hundreds of employees.
3. How will your reduced schedule benefit the company? It's critically important to articulate how a phased retirement arrangement will help your company solve its pressing problems. For example, if management is top-heavy with people nearing retirement, explain how your knowledge transfer program will help ready younger workers to assume leadership roles. "Always position your proposal as an investment opportunity for the company, not just as a personal request," says Rupert.
After you've written the proposal, make an appointment to meet with your boss and give him or her the proposal to review prior to the meeting. That way, your manger will have time to digest the information and understand your perspective without the pressure of having to respond on the spot. Bosses don't like pressure.
Build in Safeguards for Success
Build checkpoint safeguards into the proposal that would make it easy for your employer to cancel the arrangement if it doesn't work out. For example, offer to meet and discuss your new status every three months. Emphasize, too, that you'll be willing to make adjustments (or even go back to a full-time schedule) if needed.
Finally, if you think getting a phased retirement might be too hard to do on your own, Rupert suggests teaming up with colleagues to interest your employer in piloting a limited phased retirement program.
Fingers crossed. "It really can work out in ways you can't imagine," says Rupert, "and it can help make your last few years of work, the best years."
Next Avenue Editors Also Recommend: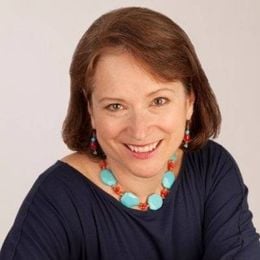 Nancy Collamer
, M.S., is a semi-retirement coach, speaker and author of Second-Act Careers: 50+ Ways to Profit From Your Passions During Semi-Retirement. You can now download her free workbook called 25 Ways to Help You Identify Your Ideal Second Act on her website at MyLifestyleCareer.com (and you'll also receive her free bi-monthly newsletter).
Read More