How She Pivots to Relaunch Her Career
An excerpt from the new book on pivoting women, 'Fearless and Free'
(The following is adapted from the new book, Fearless and Free: How Smart Women Pivot — and Relaunch Their Careers by Wendy Sachs.)
Deb Copaken is making the pilgrimage from a Manhattan guitar shop downtown, where she was getting guitars restrung for her kids: Jacob, 20, Sasha, 18, and Leo, 8. Deb plays the guitar, too, though she has never taken a lesson. She taught herself the chords by watching YouTube and now can hack her way through just about any song and, on occasion, performs in New York.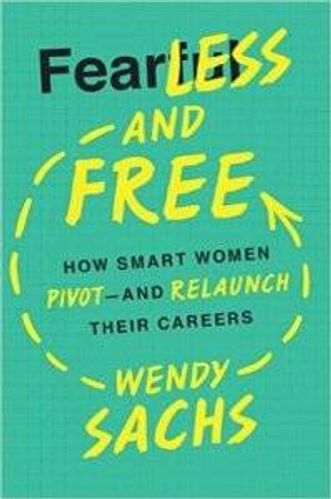 Perhaps Deb's approach to music is a metaphor for her creative, bold and fierce DIY spirit. She is undeniably a woman who makes things happen for herself often, and often against the odds. Deb has reinvented herself multiple times because she's wanted to and because she's had to.
It Started With 'Shutterbabe'
Deb may be best known for her 2000 New York Times bestseller, Shutterbabe: Adventures in Love and War, a memoir about her experience as a war photographer, covering conflicts in Afghanistan, Haiti, Russia and Zimbabwe in the late 1980s.
Memoir writing is just one of her accomplishments. Depending on the audience or the gig she's trying to land, she's a combination of an artist, an author, a storyteller, a photographer, a screenwriter and a performer. She doesn't fit neatly into any box, as so many of us don't.
I knew Deb from her post-war, pre-Shutterbabe days, when she was an associate producer at Dateline NBC. Over the past decade or so, I've followed Deb's career.
I've seen her appearances on the Today show when she was promoting new books or discussing her articles about parenting. I've read about Deb in several New York Times columns showcasing her life. I've read articles she's written for other publications.
Rejected From The Container Store
And then seemingly out of nowhere, in November 2014, Deb's post from the women's website Café.com, "How I Got Rejected From a Job at The Container Store," about her failed attempt to get a job as a greeter at the store over the holidays, appeared on my Facebook newsfeed. [Next Avenue republished it and you can read it here.] The piece was raw and poignant and completely unexpected. It left me and others flummoxed. How did this happen to Deb Copaken?
Having just been fired from her position as an editor at a health and wellness website, recently diagnosed with breast cancer and needing health insurance for herself and her kids, Deb was understandably desperate. So she applied for the greeter gig, was rejected, and shared her story with the world, writing: "Because seriously, if an Emmy-award winning, New York Times bestselling author and Harvard grad cannot land a job as a greeter at The Container Store — or anywhere else for that matter, hard as I tried — we are all doomed."
The story went viral. Many saw themselves in it. The piece resonated with me, too. I've lost my job, been fired from jobs and searched for more jobs than I can count. Hustling for work is never far from my mind either.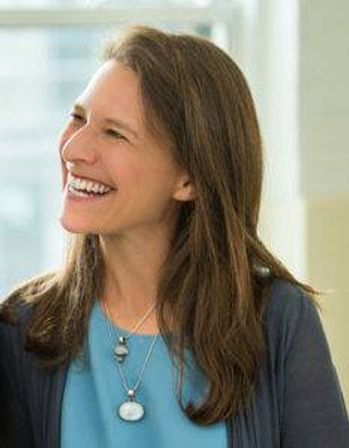 A Strategic Decision
Deb was speaking the truth, her reality. The piece proved strategic. It hit the second week into her job at Café.com and immediately got her a raise. "I think they realized they were going to lose me if they didn't give me a decent salary and that it was going to be really bad press for them if anyone asked me what I earned and I said $34,000," Deb says.
Within a year, Deb was fired. Her boss told her they were taking a different tack at Café.com, which was renamed Mid.com before it bought and merged with Scary Mommy. He also said they couldn't afford her.
"Corporate America is screwing its seasoned workers. And they are using the excuse of expense. I don't know what the answer to all of this is," Deb says.
Keeping Options Open
The answer may be to have lots of jobs and keep multiple options open. Deb says in 2015 she had six major jobs. She had a full-time writing/editing job at Café.com, she was a freelance photographer and writer, she wrote the screenplay for Shutterbabe, she sold three books (The ABCs of Adulthood, The ABCs of Parenthood and The ABCs of Love) and, in a more corporate move, also landed a position as the vice president deputy editorial director for health at Edelman, a communications agency.
"In 2016, if you don't do seven things, you don't survive," Deb says. "You have to learn how to be a hybrid. Whatever you've learned, whatever your skill set is, you have to learn another one…and maybe another…And we are in an amazing age for that because we can learn it all on YouTube or Google it."
Working on 'Younger'
Two months after interviewing Deb, I see on Facebook that she's taking a two-week leave from her job at Edelman to join the TV show Younger as a writer/consultant in Los Angeles. The show is about Liza, a 40-year-old divorced mom of a teenage daughter who suddenly needs to get a job after her ex-husband leaves her financially ruined. Liza realizes that reentering the workforce at 40 is crazy hard, so she decides that to get a job, she's going to fake being younger — much younger. She pretends to be 26 and lands a job as an assistant to an editor at a publishing house.
Funny enough, when I tell people about this book I'm writing, several suggest I watch Younger. So the fact that Deb is landing a writing gig with the show feels like serendipity or karma or that it obviously is just meant to be. But it's not just a happy accident Deb got this job. She is at the helm of engineering her own serendipity.
Next Avenue Editors Also Recommend: