Poets and the Pandemic: The Solace of Words
Four accomplished poets share what they are writing and tell us how the poems of others are keeping them buoyed
After a year marked by isolation, loss, grief and uncertainty, reading poetry might sound appealing on any given day. But to celebrate the 25th anniversary of National Poetry Month in April, I reached out to four poets, including one from across the pond, to ask how poetry has served them, what they have been writing and whose works they have been reading to bring them comfort through trying times.
Each one generously contributed one of their newer pieces to this story; as you will see, the themes deeply resonate with our collective experience of the past year. There is sadness in their words, but also quiet joy.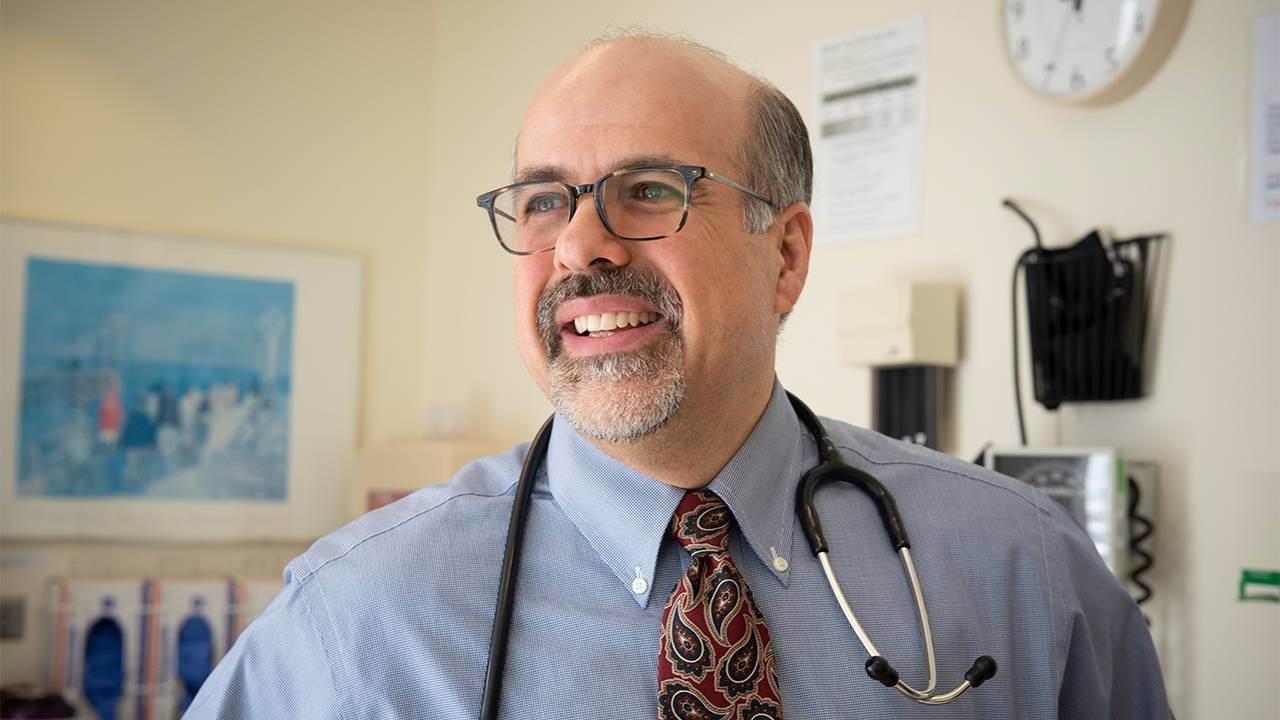 Physician Rafael Campo Believes Poetry Bears Witness
The way that Dr. Rafael Campo describes what it has meant to be both a physician and a poet during the COVID-19 pandemic is, in itself, a form of poetry:
"Poetry is such a physical form of language, and metaphors can transport us across the barriers. It connects us when we are feeling isolated and disconnected," says Campo, 57, a teacher and physician at Harvard Medical School and Beth Israel Deaconess Medical Center in Boston.
"I can't get close enough with my stethoscope, but I can hear the rhythm of my patients' bodies through poetry."
"I can't get close enough with my stethoscope, but I can hear the rhythm of my patients' bodies through poetry."
Campo, winner of a Lambda Literary Award, a Guggenheim Fellowship and several other awards and honors, is the author of eight books of poetry including "Alternative Medicine" and "Comfort Measures Only." He is also the director of the Literature and Writing Programs at Harvard Medical School.
And as the editor of the poetry section for The Journal of the American Medical Association (JAMA), Campo has observed that some of his fellow physicians are turning to writing poems to respond to what "we are all going through as a society, a culture and a people."
In their experiences, he says, they are finding words about what is "heartbreaking, but also heartening…of resilience…and the power of human connection as it relates to healing."
"Poetry can help us be present in all those moments," says Campo. "Poetry bears witness to what our patients are going through."
THE DOCTOR'S SONG
by Rafael Campo
The ventilator's rise and fall.
The ambulance's siren call.
The blue gown's rustle down the hall.
They page us and we go. The wail
of loved ones.  Silence then, until
the next alarm, a pulsatile
bleat almost like an infant's cry.
A team in baggy scrubs slogs by.
The coughing like a symphony
a virus might conduct.  We listen,
as if the breath sounds might not lessen.
As if the body we are given
protected us.  The stethoscope
won't be an instrument of hope:
It merely amplifies the gallop,
makes audible the failing heart.
The doctor's song is not heroic.
Sing like the needle.  Sing like hurt.
Poets and Poems Rafael Campo Is Reading Now
Walt Whitman: "Not many people know this, but Whitman was a nurse during the Civil War," says Campo. "His poem, 'The Wound Dresser,' is one I keep returning to. It helps me to be present in the suffering of my patients, as Whitman was. Poetry can repair wounds."
Lucille Clifton: "She speaks to the experience of being an African American woman through poetry and the discovery of her own physical strength in the face of illness. (Clifton had breast cancer.) Her poems are elemental and physical."
William Carlos Williams: "He is one of my heroes because he, too, combined poetry and medicine in his life," Campo says. "I teach 'Complaint' to my medical students; he writes of bridging the divide between his own good health and what his patient is experiencing."
Scottish Poet Kathleen Jamie's "Rebalancing Poem"
Kathleen Jamie, 58, an award-winning poet and essayist of Fife, Scotland and author of books including "The Bonniest Company," was featured by The Guardian earlier this year in a story on poets and the pandemic after she posted a poem on Twitter she referred to as a "rebalancing poem" (see below).
In an email interview, I asked Jamie to describe what she meant by "rebalancing."
"It was a phrase I made up on the spur of the moment. It came as a gift. I didn't know I thought it until I wrote it. Then, having written it down, I thought: yes, that's right. A 'rebalancing poem,'" she said.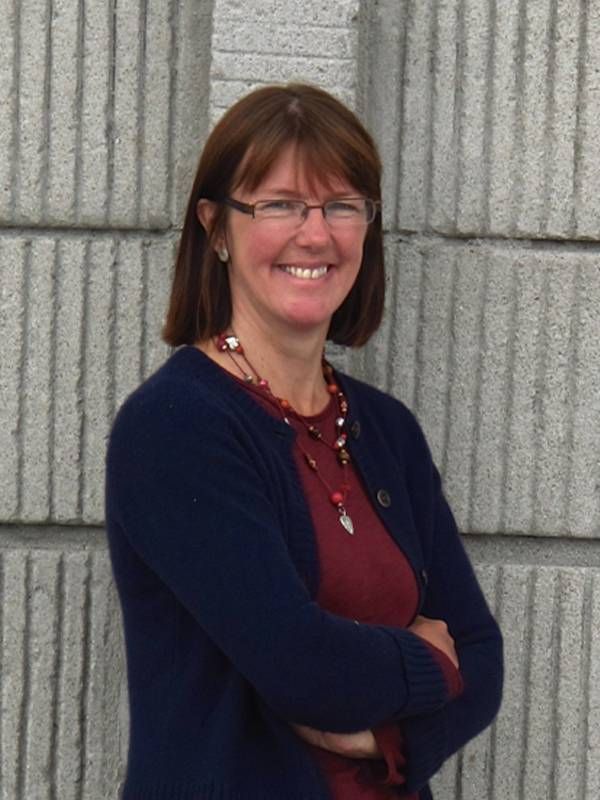 Jamie shared the circumstances of her inspiration: "It came out of a bleak day in February, deep into our second, or was it third? lockdown. I am so very fortunate in having a warm house which is big enough. I share it with a thoroughly decent partner and there is plenty of outdoor space. Even so, I was weary, weary, missing my (grown up) children, missing friends. We have a young collie dog, so long walks are necessary. One afternoon, feeling low and out of sorts, I took the dog and went, again, up our local hill, again, to the lone tree up there. 
But this time, I thought: I will make some phrases. I hadn't been writing poetry. When one is not writing it, sometimes it pays to go back to the beginning. I was thinking about what artists call 'mark making'. Marks, lines, textures on paper that need not become a Great Work. I challenged myself to come up with some simple phrases from my walk. Just some phrases, marks on paper, without any great expectation, and see what happened.
Once I had my meager collection of phrases, I set about shaping them. First, I wrote them out in the customary manner, one below the next. But something made me try splitting them and putting two halves along each line, with a gap, as if there was an invisible yoke in there. One side weighed equally against its partner. That was a minor breakthrough! 
Thus, the poem fell into place, and I realized it was balanced. Hence a 're-balancing poem'. And I felt much more in equilibrium, too." 
Lone Tree
by Kathleen Jamie
Trudging again                                    to Lone Tree Look-out
high on the grasslands                      of Sparrow Craig Hill
pallid winter sunshine                        enlivens the skyline
scarves of mist                                   wander the strath below
no sparrows, just a crow                    cawing from a pylon
fox turds by a tussock                        pin-sized bones
there you wait, crooked                     elder of the pasture
I step inside your shadow                 outstretched on shallow snow
our two forms merge                         my lungs breathe within you may a mistle thrush sing                     high in my branchy mind.        
Poets and Poems Kathleen Jamie Is Reading Now
Gary Snyder: "A poet in San Francisco, very far removed from rural Scotland. That's poetry for you, never confined to time or place. Gary Snyder has a way with phrases that amount to more than the sum of their parts. A deft piling up of observations."
Poems: "Pablo Neruda's 'Keeping Quiet,' for example. Billy Collins's 'Consolation' made me laugh. I appreciated Michael Longley's poetry of noticing."
Eureka's Poet Laureate David Holper Finds Poetry in Community
Poet and creative writing teacher David Holper, 62, was named the first Poet Laureate of Eureka, Calif. in August, 2019, months before the world went into lockdown. Plans had called for several local readings and events, but the plans had to change.
"Early on, someone asked me 'What will you do to bring poetry online?' And I said I had no idea," Holper said with a laugh. 
Before long, ideas emerged. In addition to local virtual "poetry slams" in Eureka and Arcada, a Facebook group called Poetry on the Edge launched for poets to share their words and thoughts about the pandemic.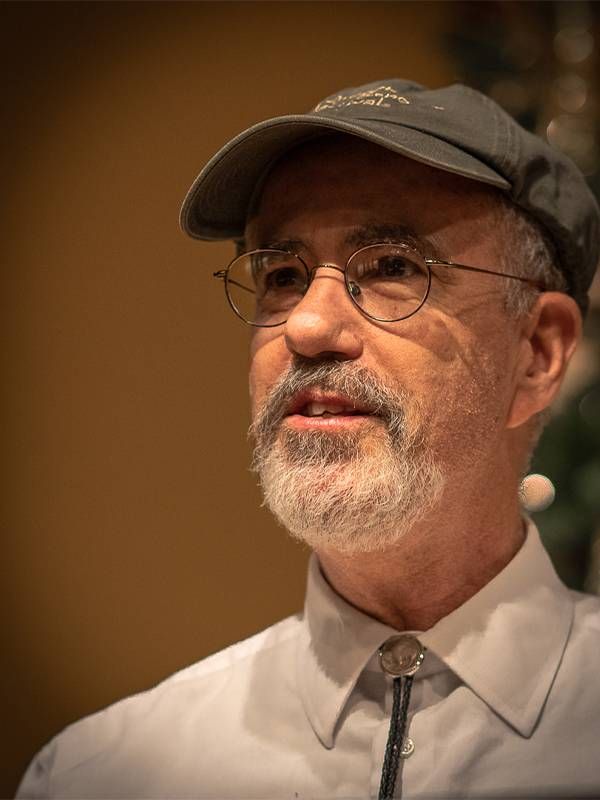 "Anne Fricke, a local poet, and I saw that the Facebook group was a good way to keep a record of what was happening in the pandemic and we thought that maybe we should do a chapbook [a short book of poetry] of poems from local writers," he said. "Behind the Mask: 40 Quarantine Poems" was the result, and is free to download.
Holper said its topics range from safety and distance, to fear, loneliness, isolation and "the emotional impact of COVID," adding that "poetry helps us to explore all the emotional aspects of life."
Based on a story that came into his Facebook feed, Holper wrote "Bord för En" (Table for One). "This is about a Swedish restaurant that was recently opened during the pandemic," he explained. "The restaurant is a single table in a field, and the food is sent via a cable in a basket. Only one person per day is served."
Bord för En
by David Holper

Please sit.  This is your table.  The legs it stands on
root in earth.  Like the Galapagos
where for centuries the flightless cormorant
harbored.  Without fear of predation.
We offer one special today: safety. 
It comes with a cyan side of sky,
over the russet bed of this fallow field
where we promise you will be left
utterly alone.  We will send over your meal via cable
in a wicker basket.  We place a little checkered cloth over the food
like the print from Dorothy's dress in which the tornado swept her
far from any world she knew.  What else
is available?  Sorry, we're out
of assurances.  Yet even in the whirlwind, it is still
the safest restaurant in the world. 
If when your food arrives, a sparrow alights,
we would appreciate it if you offer her a little bread, 
a sip of water from your glass. 
She has come so far to be with you—and it takes
so little to show you have not forgotten
your humanity
at home.
Poets and Poems David Holper Is Reading Now
Poets: Ada Limón, Naomi Shejabib, Kazim Ali, Claudia Rankine and Jane Hirshfield ("Her book 'Nine Gates: Entering the Mind of Poetry' is a phenomenal book on the craft of poetry," Holper said.)
Poems: "If They Should Come for Us" by Fatimah Asghar
Oregon Poet Susan Leslie Moore Looks on the 'Surreal Side'
In her role as the Director of Programs for Literary Arts in Portland, Ore., Susan Leslie Moore says that the number of students of all ages who have participated in the community organization's virtual writing classes demonstrates that "people are eager to connect with people, to write together and share with a group."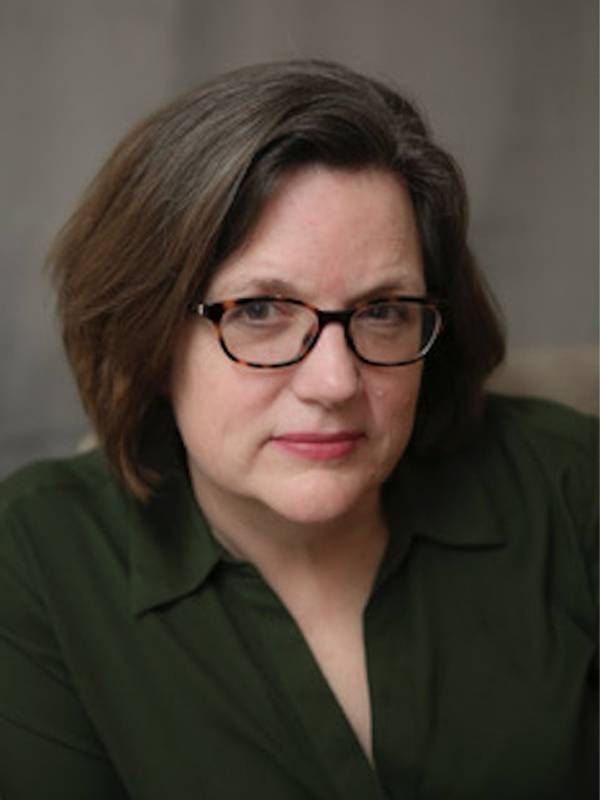 One of the programs, called "One Page Wednesday" offered writers the chance to read what they were working on. Listening to their words, Moore said, it was clear "the pandemic has come into our consciousness."
For her part, Moore, a past winner of the Juniper Prize in Poetry, and author of "That Place Where You Opened Your Hands," continued to write poetry.
"Sometimes I was informed by what was happening, but other times, I would reach back," she says, adding that last summer, she found herself inspired to write "quirky little poems on the surreal side."
(Surrender)
by Susan Leslie Moore
The bark stacked on the ground
with tracks of insects that bore
into it for food is all that's left of the trees.
I work hard to abandon my former
selves. I climb into them at night
then step out of them each morning.
Giving up the fight is not the same
as letting go and letting go
is more like how an animal leaves
its body only when every part
is extinguished.
When every part of me
is shimmered through
like a river flushed from
its shore.  When I give up
what the sky has done to me.
Then the singing begins.
Poets and Poems Susan Leslie Moore Is Reading Now
"Poet Diane Seuss carried me away," said Moore. "And 'The God of Nothingness' by Mark Wunderlich."
"I also reach back to Wallace Stevens," she added. "His poetry is helpful at the times when you don't want to think about where we are."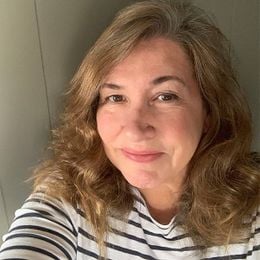 Julie Pfitzinger
is the managing editor for Next Avenue and senior editor for lifestyle coverage. Her journalism career has included feature writing for the Star-Tribune, as well as several local parenting and lifestyle publications, all in the Twin Cities area. Julie also served as managing editor for nine local community lifestyle magazines. She joined Next Avenue in October 2017. Reach her by email at [email protected].
Read More