What to Do When Your Power of Attorney Is Powerless
Some banks and brokerages refuse the forms, a New York Times story says
Having a durable power of attorney signed by your parent is vital to ensuring that his or her preferred decisions get made by you if your mother or father becomes incapacitated.
But, as Paula Span of The New York Times reported earlier this month, even perfectly legal powers of attorney are being turned away by some banks, brokerage firms and credit unions. They claim they can't honor the documents because they aren't drawn up on their own forms.
The problem is, once financial institutions say the account owners must fill out new forms, it might be too late, "because by now the older account holders may not be competent to sign legal forms," Span wrote. "That's why you're there in the first place."
In insisting on their own forms, financial institutions are acting out of caution and a concern about financial exploitation of older adults, one banker said. They may also balk if the original document was signed many years earlier, calling it "stale."
Naomi Karp of the Consumer Financial Protection Bureau told Next Avenue that the practice is nothing new.
"It's an issue I've heard about anecdotally for years and years," she said.
Karp echoed the comments of Craig Reaves, a past president of the National Academy of Elder Law Attorneys. He was quoted in The Times as saying that he has always succeeded in getting the original form accepted once he got to the right people.
"If [a family member] is dealing with a front-line person at a financial institution, and they're not getting anywhere, ask to talk to a supervisor," Karp said. "And if that's not getting them anywhere, they may need to talk to a lawyer. A power of attorney is authorized by state law, and if it's executed properly and in accordance with state law, it should be honored," Karp said.
Read the entire New York Times story here.
For more information on how a durable power of attorney can protect you or a loved one, see this article from Next Avenue.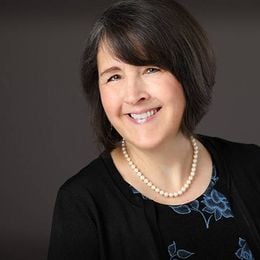 Emily Gurnon
is the former Senior Content Editor covering health and caregiving for Next Avenue. Her stories include a series of articles on guardianship abuse that was funded by the Journalists in Aging Fellows Program. She previously spent 20 years as an award-winning newspaper reporter in the San Francisco Bay Area and St. Paul. Reach her through her website.
Read More